Hello hello! Welcome to another week of outfits + this week I'll be doing a little virtual try on with my knee high boots.
I changed up the way I took pictures this week by moving my massive mirror into my room everyday (this area does get the most light, but there's not a good place to put a mirror in here), and I hate to tell you this if you're a fan of these photos that…
this is not a sustainable option for taking daily outfit pictures 😆
So next week we'll continue the journey to finding a good way to take clear, well lit, daily outfit photos for you guys that don't require so much effort (ideally I'd like to be able to quickly snap a pic as I'm on my way out the door, and dragging around heavy mirrors isn't exactly quick).
All that to say…
actually I don't know what I'm trying to say so let's just get to this week's outfits:
*if you're curious about sizing info, I now have my measurements permanently listed here (you can also find them at the menu under my logo on the home page)*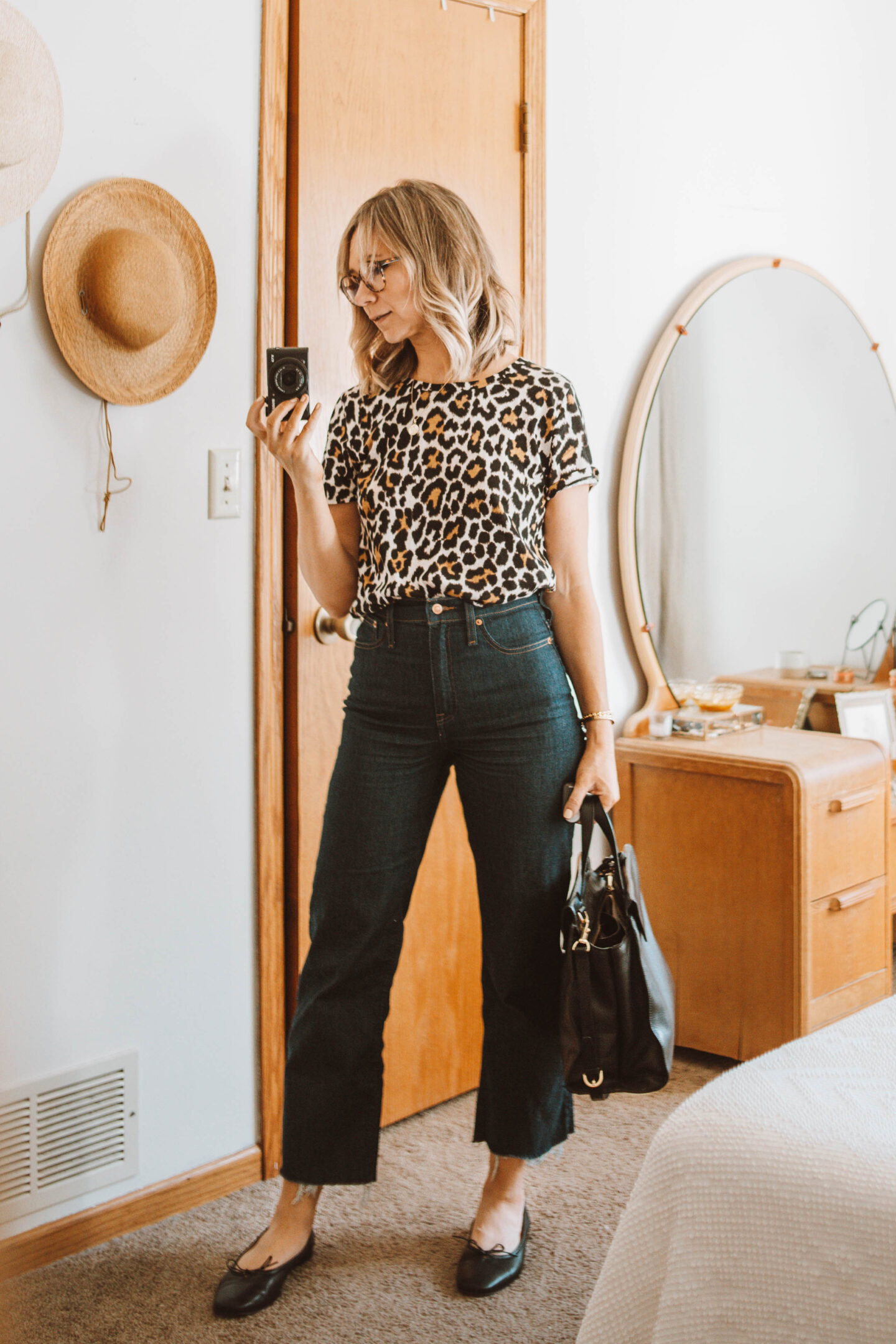 Shop the Look

Shoes were gifted (review here) | Bag is old Kate Spade Saturday so I linked to a similar option
Fit notes: I sized up to a medium in the tee for a more relaxed fit.
---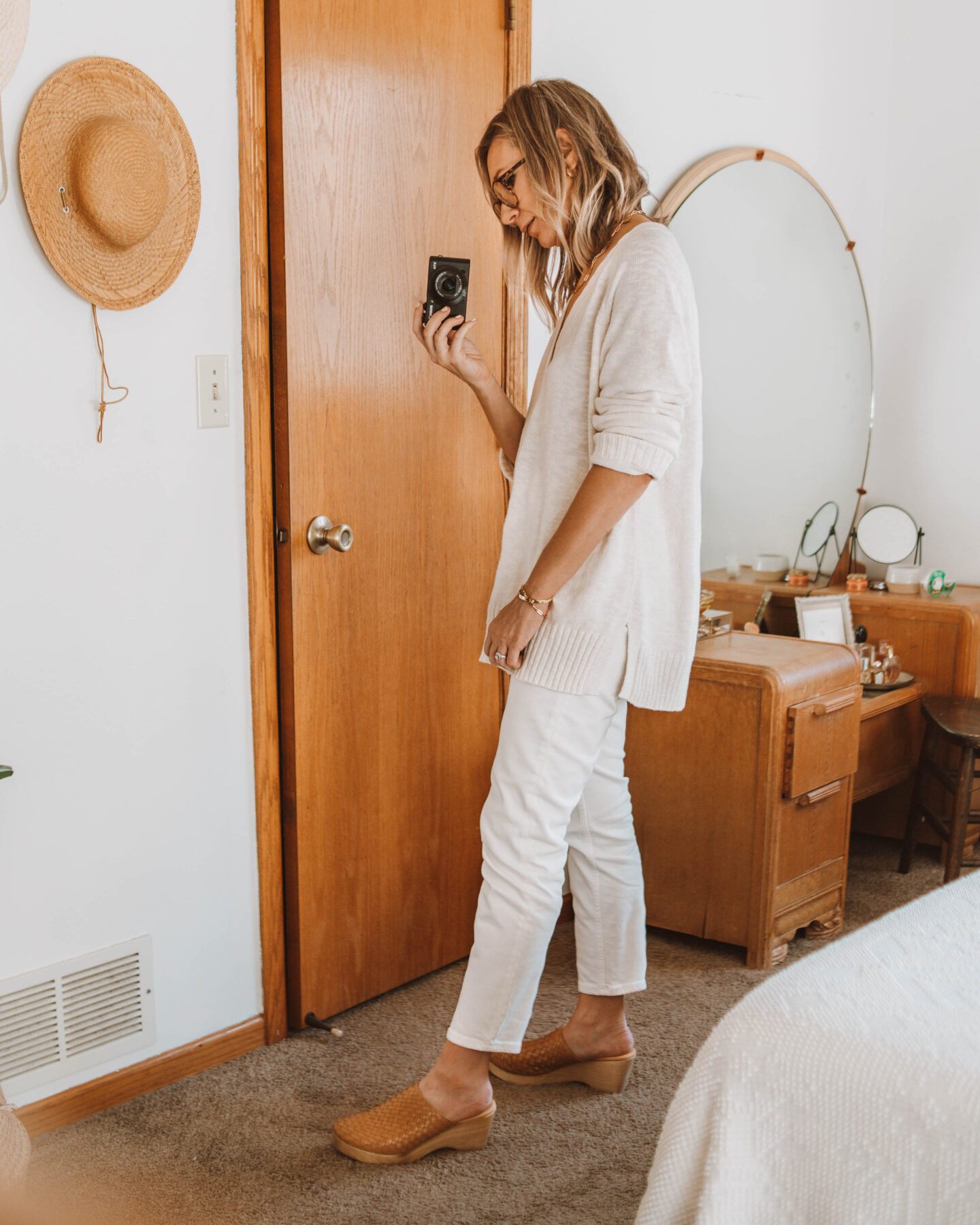 Shop the Look

Clogs (review here) and earrings were gifted. Denim review here (these are the straight leg, but in a different wash than reviewed. There's no difference between the washes)
I sized up in this sweater to make it even more tunic length that it naturally is.
---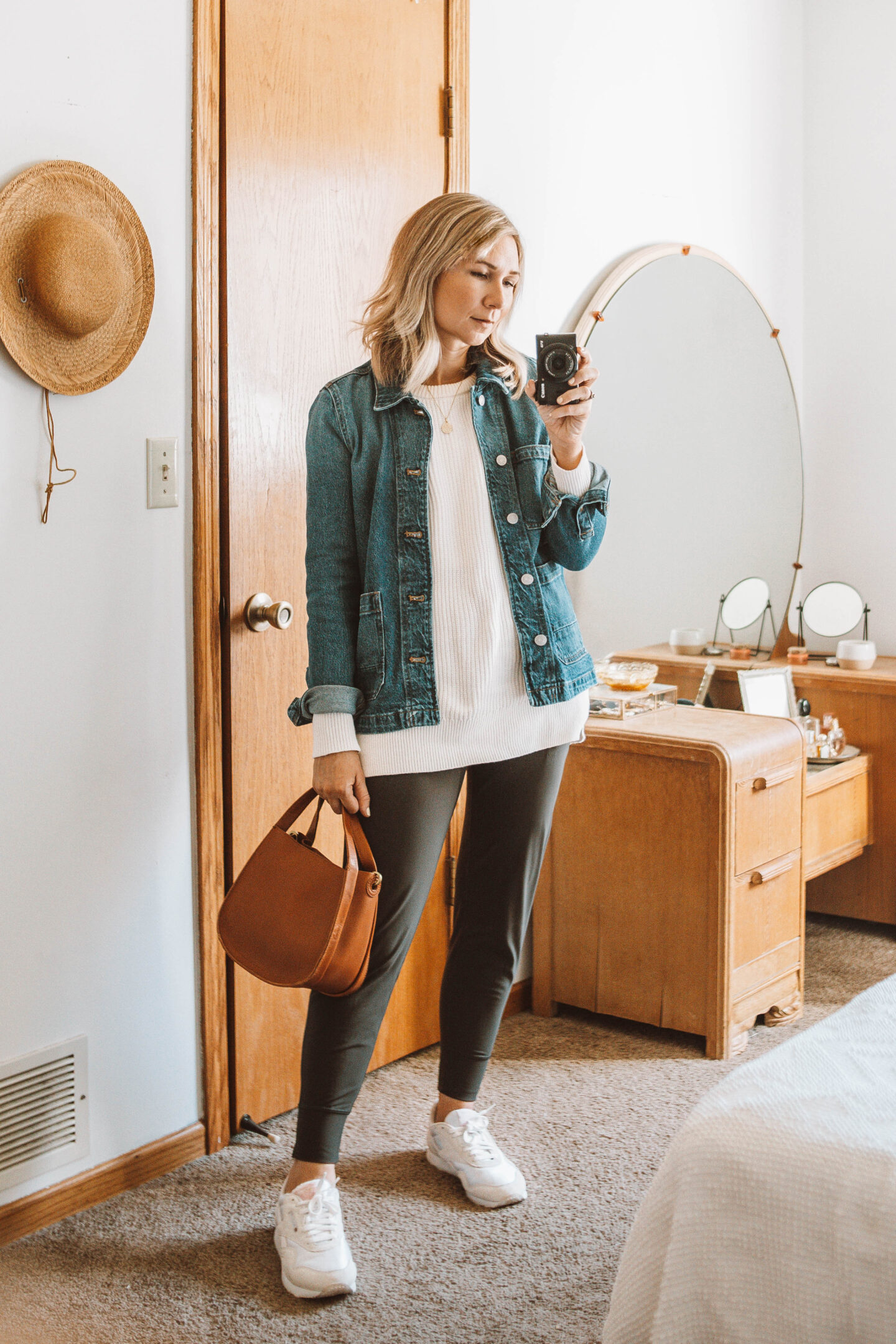 Shop the Look

Fit notes: I sized up to a medium in the sweater. I sized down in the jacket to an XS.
---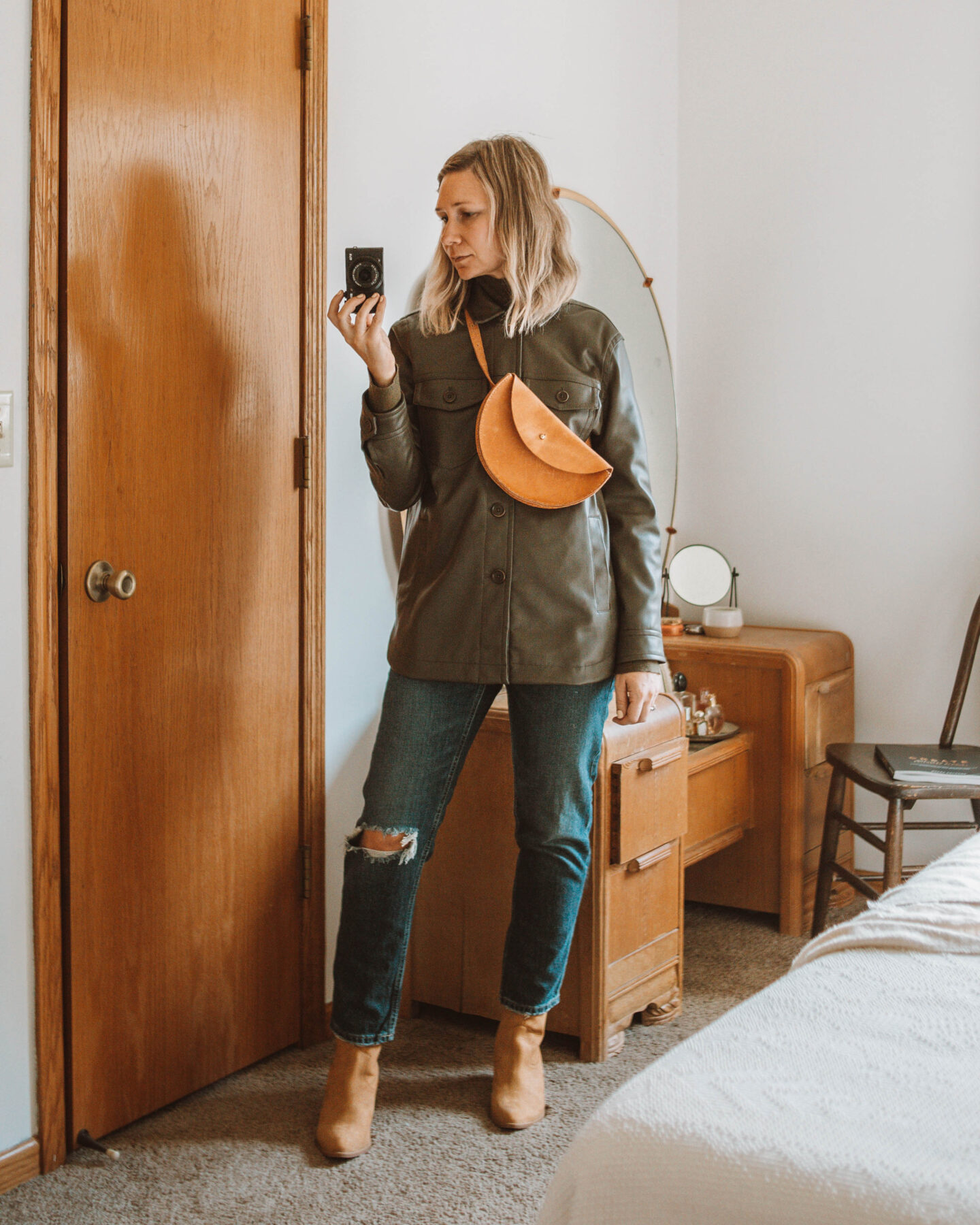 Shop the Look

Jacket (review here), denim (review here. These are the 90's cheeky straight jean in a different wash. There's no difference between the washes), and boots were gifted
The sweater I'm wearing here is the same sweater featured below in my knee high boot pictures if you want to take a closer look.
---
Shop the Look

Jacket (review here), denim, and earrings gifted. Boots are old so I linked the current version (they look pretty identical?)
Fit notes: I'm wearing a small in this sweater.
---
Shop the Looks

Striped sweater (review here), chain necklace, hoop earrings, and black bag were gifted
Okay. SO. I didn't actually wear any of these outfits (I actually didn't change out of my pajamas this day save to style these boots), but these boots had just come in the mail and I was excited to play around with them so I tried on some outfits, and these three outfits were my three favorites!
I'm excited to have a couple pairs of good, classic knee high boots back in rotation in my closet and this particular pair feels like a really fresh, fun take on the classic silhouette. This particular pair is from Nordstrom Rack, and almost 50% off the list price so if you like them I'd definitely check them out sooner than later as stock moves pretty quick on the Nordstrom Rack website.
They are made of faux leather, and I was worried that they would feel cheap or plasticky (although I have been a fan of Franco Sarto shoes for a really long time, and have never had a bad experience with quality). They don't feel cheap at all, and they really do look just like a patent shoe would look.
They are a bit stiff, but I actually really appreciate that stiffness because it makes them stay up, and in place. With this style I didn't want a slouchy look so I like that the stiff material keeps them from looking slouchy. They're also extremely comfortable (zero break in time), and as a non heel kind of girl, I have no issues walking in this heel. I actually really like the heel… I think it really balances out the height of the shaft. Plus, a flat heel would be too reminiscent of a riding boot and that would feel redundant in my closet with the black pair I already owned.
Overall, I love how versatile they are, and I love that they make such a huge statement with any outfit you wear them with. You'll be seeing a lot more of these!
---
Well that's all I've got for you guys today! I hope you enjoyed this little peek into what I wore over the last week.
Oh, and one quick note because I've had some questions about this: I take these photos with a one week lag time so that I have time to edit them and put them in a blog post. That's why you may see it on Instagram a week before you see it here. I hope that clears things up for anyone who was confused!
Are you guys as on board with knee high boots coming back? Or are you team ankle boots for life? 😉 Let me know in the comments!
Until next time,