Happy Monday friends! I've got a fun New in at Madewell post for you guys today, but before we dive in:
I hope you all had a restful weekend. We're back to distance learning today, and I'm feeling a bit more ready to tackle it after a low stress weekend.
For those of you doing distance learning with your kids, how is it going?
I think we'll be fine now that we've worked out some of the kinks. Last week was a bit overwhelming, but there was a lot to learn so this week will hopefully be smooth sailing (please oh please).
Tomorrow we have a meet the teacher for Ella and Rosie… I canNOT believe they are in preschool already! Lately my kids have seemed so old…
a good thing because it brings with it independence, but also a bit sad. I just want them to stay babies forever!
Anyway. Today I'm sharing a fun look at some new in at Madewell pieces!
I recently worked with them on a behind the scenes campaign, and in order to provide them with content they sent a few things over for me to style…
and so I thought I'd share those pieces with you!
I'll do a little mini review of each piece so to help, my measurements are:
Height: 5'5″, Bust: 34″, Waist: 26.5″, Hips: 32″
Typical Madewell sizes: XS/2/26
OKAY. Here's the roundup: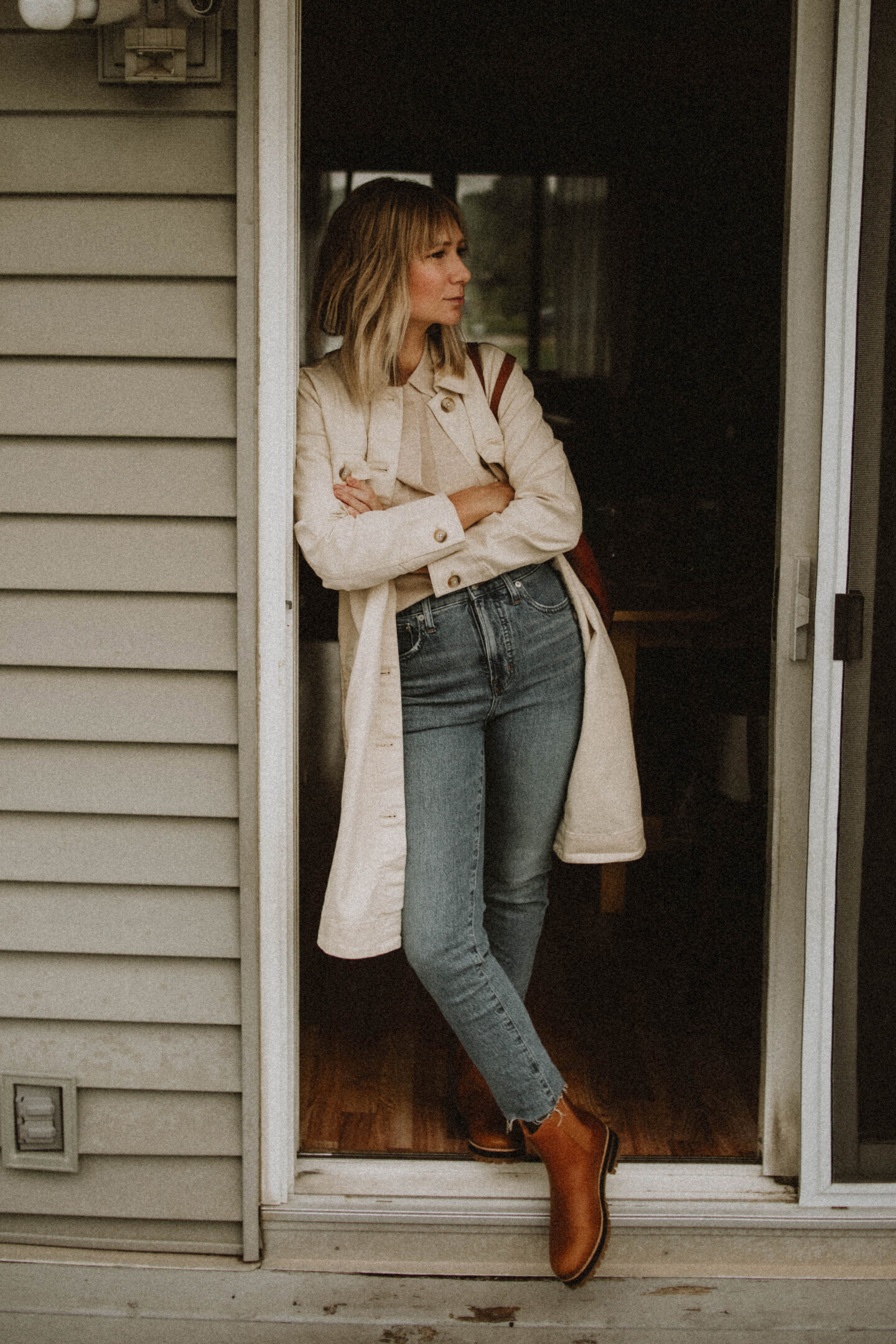 Shop the Look
Polo Sweater review: this sweater is very fitted so if you want a more relaxed fit I would size up two sizes. I sized up to a Medium. It's very soft, but it does feel like it has wool content in it. It didn't personally bother me, but I did feel more comfortable with a lightweight tank underneath. It hit me right below my hips so it's not too cropped.
Chore Jacket Review: this chore jacket actually comes with a belt, but I prefer it without. Thankfully the loops for the belt are not noticeable without the belt attached. This is a really long chore jacket hitting me right at my knees, but it's not as oversized and boxy as some of the chore jackets I'm seeing this season. Even though this is a trendier piece it still has a very classic fit and vibe to it so you won't feel the need to put it away once the trend passes. It's made of a midweight cotton blend so it's nice and warm. I got it in an XS, and I would say it has enough room in the arms for anything but a super chunky sweater.
Chelsea Boot review: these boots are a really great pair of classic, chunky chelsea boots. They are a little bit heavy, but not anything extreme. They do rub a bit at the ankle, but that should go away after they are broken in. For now I just make sure to have thick socks underneath which takes care of any blisters I may have gotten otherwise. They run true to size with enough room for said pair of thick socks so don't size up to accomodate for that!
The jeans I already reviewed in my Madewell Denim Guide. These are the pefect vintage jean, and while the wash is different than the pair in my guide, all of the particulars are the same. You can find the review here. Also, I'm wearing the same denim in all three of these pictures.
---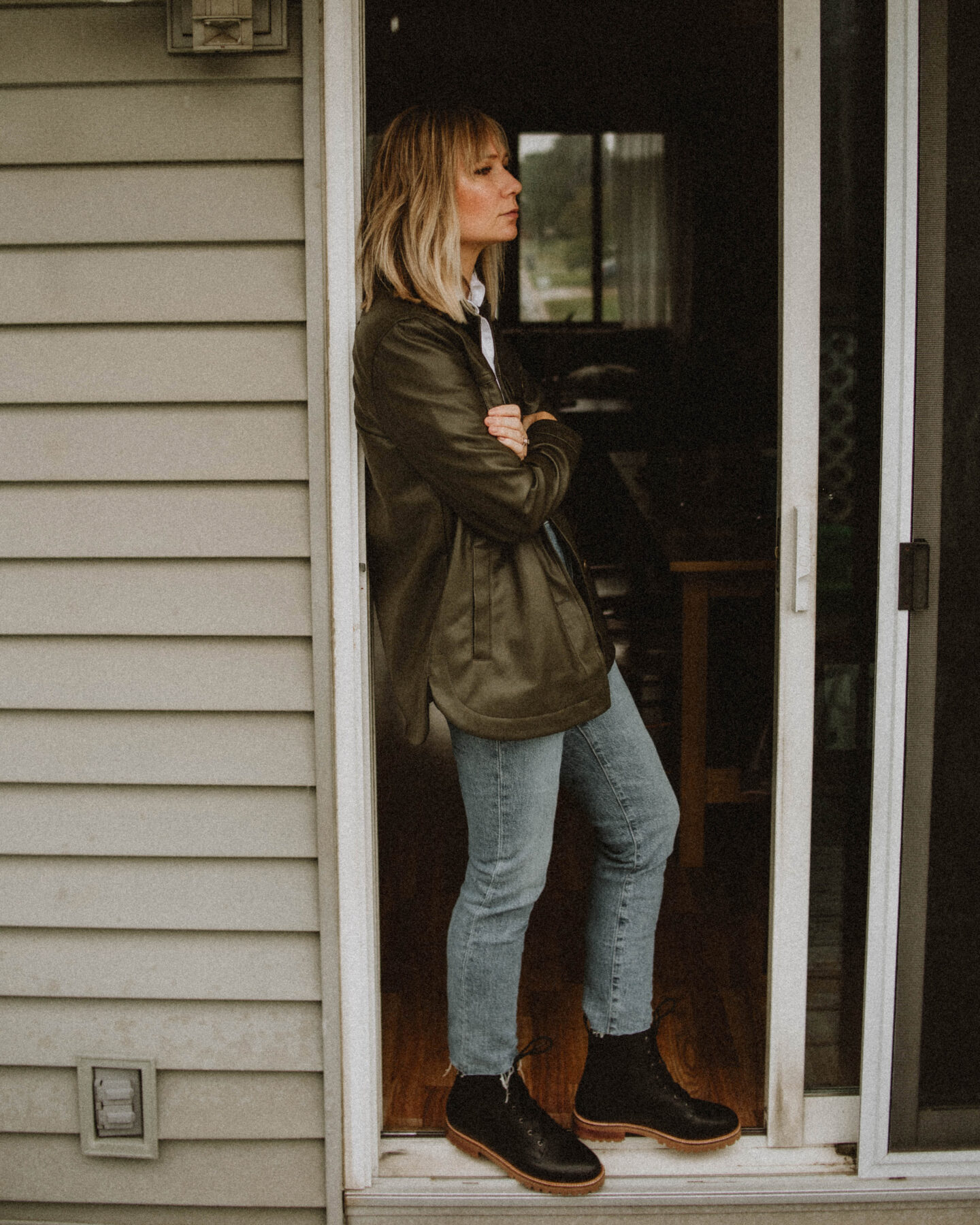 Shop the Look
Lace up boots review: you can refer to the above review for the chelsea boots. There's not much of a difference other than the design element, which is obvious (lace up vs. pull on). They feel exactly the same while wearing them, and the break in issues are the same as well.
Vegan leather chore jacket review: I'll admit, this was an out of character choice for me. First, I'm not typically drawn to color and second, I don't typically reach for leather jackets… but something about this jacket just drew me in. It's just so… cool (cooler than me actually). It's a very soft vegan (not stiff at all!) leather so it moves really easily, and is extremely comfortable to wear. I love the scalloped hem, and the retro buttons and pockets (you can see it better on the model via the link). It's a very throwback jacket in the best way possible. I got it in a size XS, and there's lots of room for sweaters underneath.
---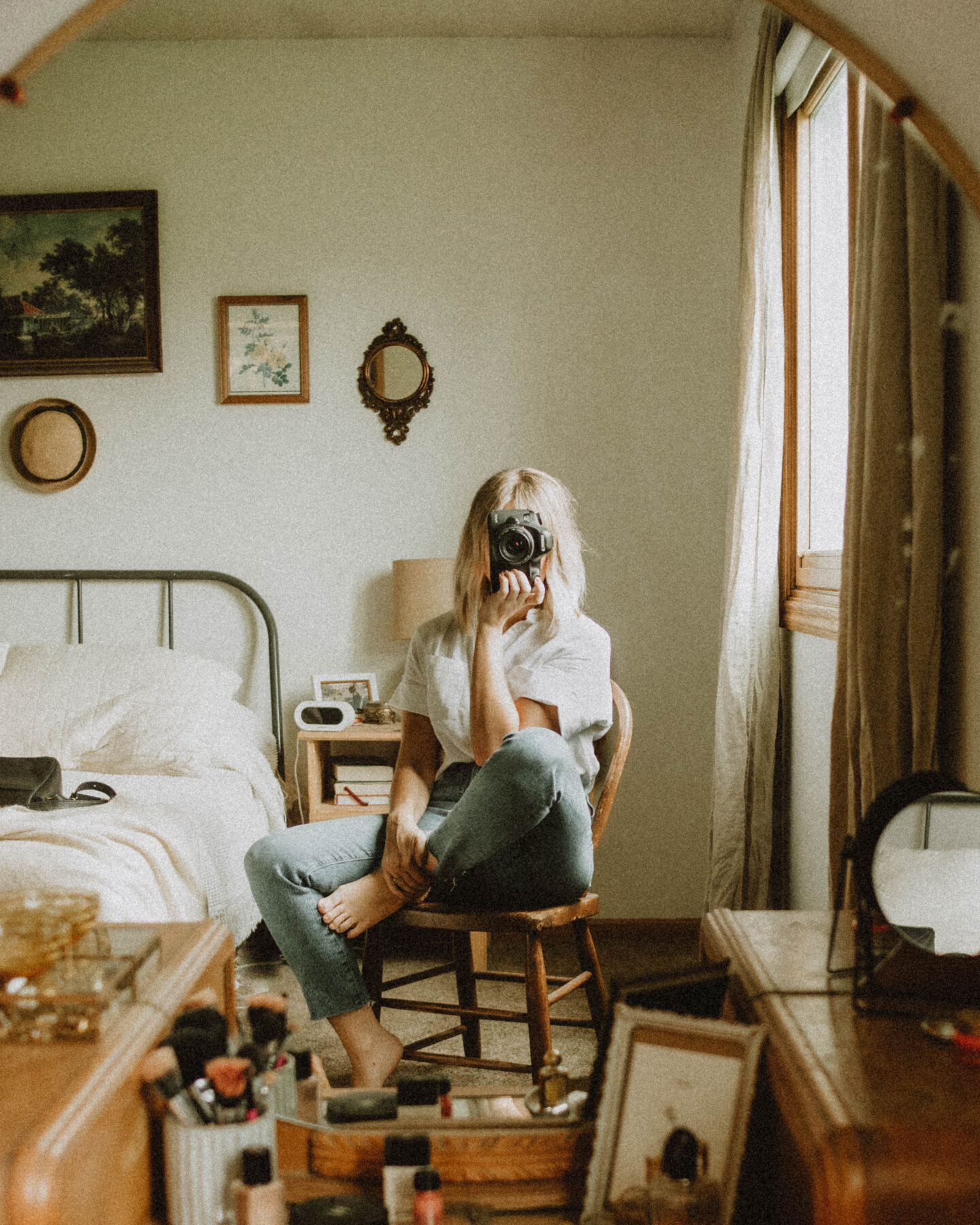 Shop the Look
Courier shirt review: this shirt is such a Madewell staple, and has been around for many year now. I've had it in some of the cotton versions in the past and love that iteration, and I love this version made out of cotton twill. It's a pretty substantial material with some weight to it, but it drapes well and is easy to tuck in. These shirts run very oversized so definitely stick to your true size or even go down a size if you want a more fitted look (although I think these shirts were made to be worn a bit oversized). I got it in an XS.
---
Well that's all I've got for you guys! I hope you enjoyed this little peek at what's new in at Madewell, and as I mentioned above, big thanks to Madewell for gifting me these pieces. Hopefully my reviews will help you decide if they are good additions to your closet or not. Did any of the pieces stand out to you? Let me know in the comments!
Until next time,