Happy Tuesday friends!
Is it officially fall where you are? It seems like it is here, and I'm crossing my fingers we don't get anymore heat waves.
I'm one of those crazy people that actually look forward to cold weather. I mean, don't get me wrong, I also look forward to hot weather for different reasons, but I am hardwired to want to snuggle into a warm and cozy environment when the elements are at their "worst."
So cold weather just doesn't particularly bothered me. Even when I'm outside, I can still snuggle into a cozy down coat right?
I haven't always felt this way, I used to complain about, and dread winter like most people… but I had an epiphany a few years ago that Midwest is not going to stop having winters (ha!), and I can either complain about it every year or I can enjoy winter for what it is… and find the good in it. And my mindset has totally shifted since making that conscious decision.
There's so much to look forward to in these cozy, cold months and I don't want to wish my winters away always looking towards warmer months.
But I digress.
Speaking of cozy:
I have a roundup of my Gap fall style picks for you guys today. Gap has been a long time favorite of mine, and if you shop smart you can find pieces there that will last you a really long time.
So with that in mind, I selected the pieces I think will really go the long haul in your wardrobe: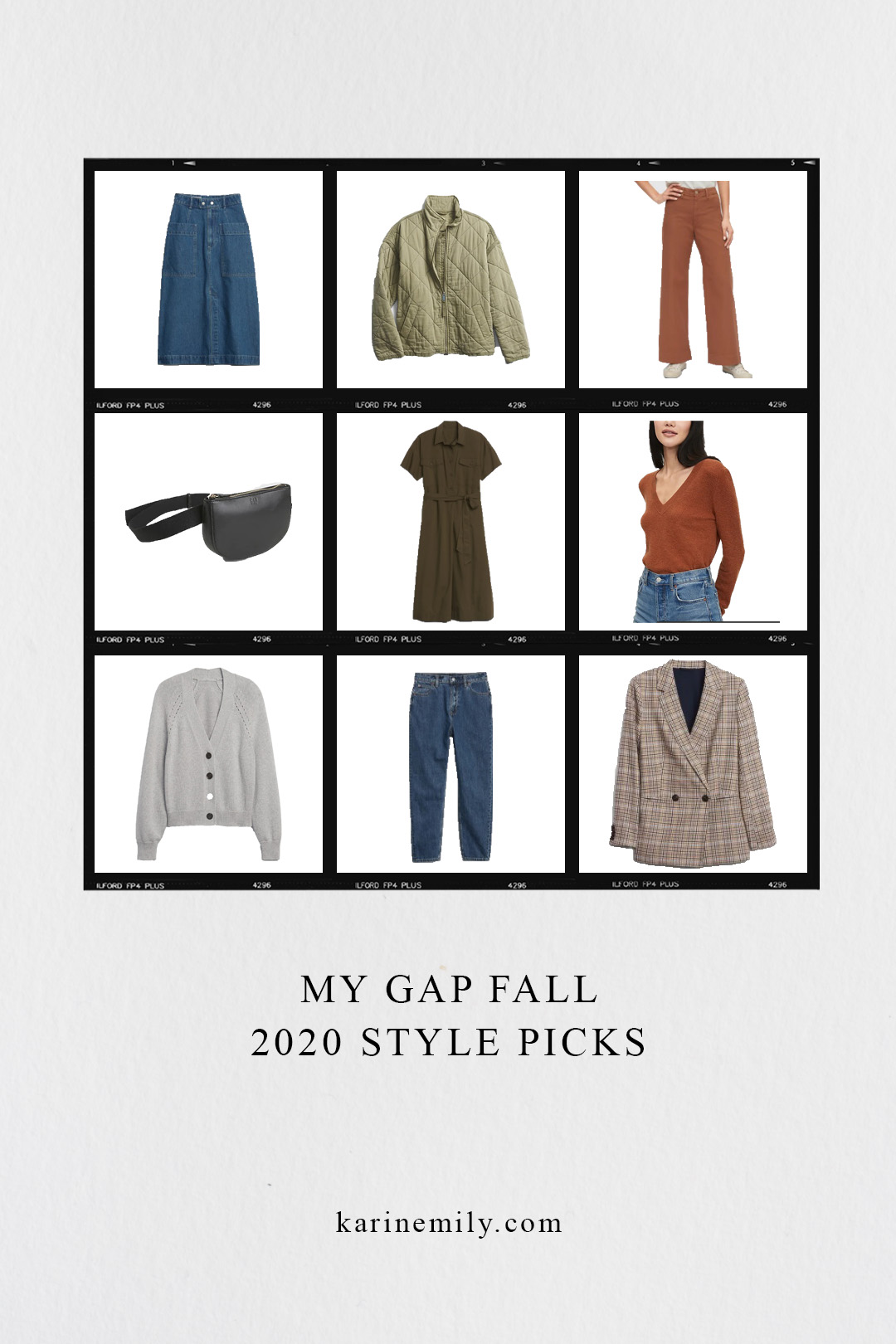 ---
Top Row: denim skirt // quilted jacket // wide leg pants
Middle Row: belt bag // utility dress // v-neck sweater
Bottom Row: cardigan // mom jeans // plaid blazer
---
SHOP MY GAP FALL PICKS

(Affiliate Links)
---
Shop my other picks here
Until next time,