Hello and happy Friday! Welcome to what I wore in a week: a.k.a a week of fall transitional dressing.
But first… We made it friends! We made it through our first week of school/distance learning. Phew.
This is a whole new world, I'll admit and I'm more than a little happy to be entering a restful weekend.
Next week we have Bella and Posie's preschool meet the teacher, and then the week after that their school starts (they are just doing a couple of hours one day a week) so I KNOW this is just the beginning, but…
baby steps right?
Anyway.
The weather here has been oscillating between really cold days and really hot days (welcome to Midwest!) so my outfits have kind of been all over the place, but I've learned over the years that fall transitional dressing is a real thing, and I just have to embrace it. I can't force the weather any more than I can force myself to wear a wool sweater on an 85 degree day, no matter HOW many pumpkin spice lattes I drink whilst doing so.
Okay that was a joke because I can't stand PSL. No judgement if YOU do because I'm not going to deny anyone a simple pleasure during these uncertain times, BUT I'll stick with my lemon water (a.k.a. pee water… yes I just made that joke because I have the maturity level of a 10 year old boy) while wearing seasonally appropriate clothing.
I honestly just need to get to the point because sassy Karin has made her debut and if I don't cut her off right now things are about to go downhill fast.
OKAY.
As I mentioned last week (or the week before?) Going forward I'm going to keep the copy of these posts to a minimum (tell that to sassy Karin) because I'm literally just trying to survive mom life over here, and at the moment don't have the time to really delve deep in these posts.
If you do want a deep dive keep an eye out for my mid week post (like my sweater roundup from this past Wednesday). I'll be making an effort to do a more in depth and focused post once a week, and then a brief touch in on what I wore on Fridays.
Enough chatter! This week was full of fall transitional dressing, so here's what I wore in a week:
---
Outfit Details
See denim review here. See sweater review here.
---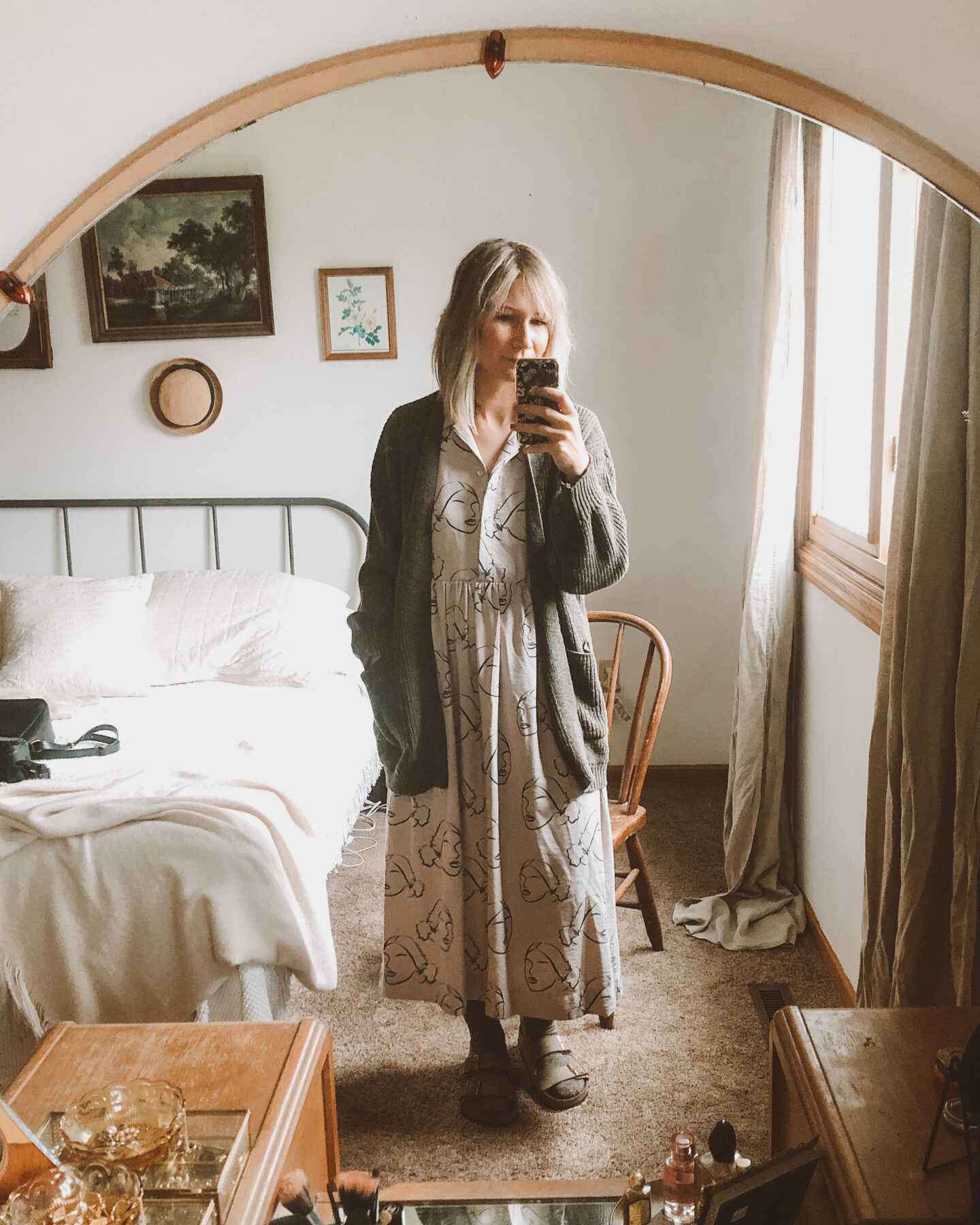 Outfit Details
Sweater was gifted. See review here
---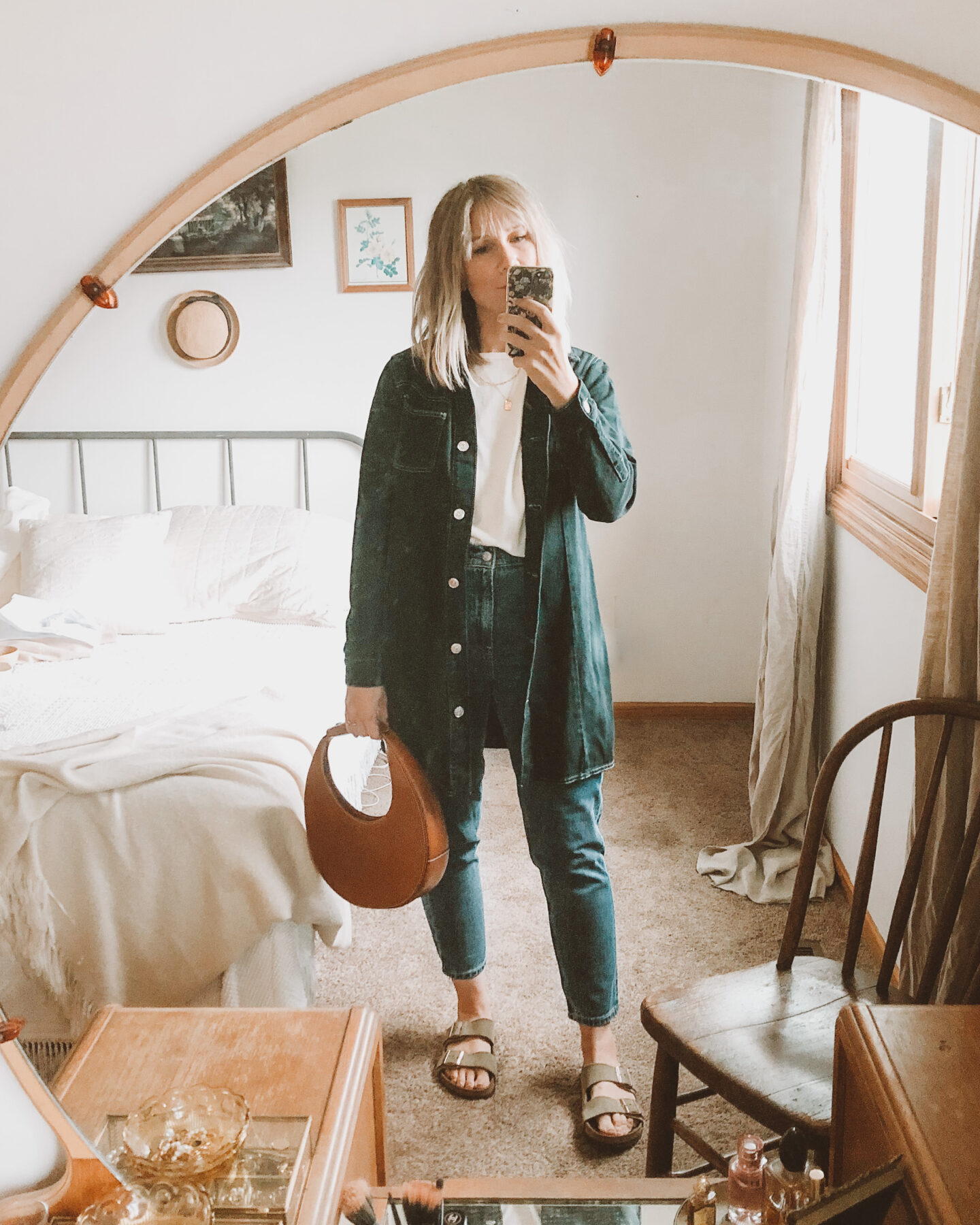 Outfit Details
I sized up to a medium in the sweater tee for a more relaxed fit. The jeans run true to size, but go up if you are in between sizes. I'm wearing them in a 27, and I typically wear a 26/27.
---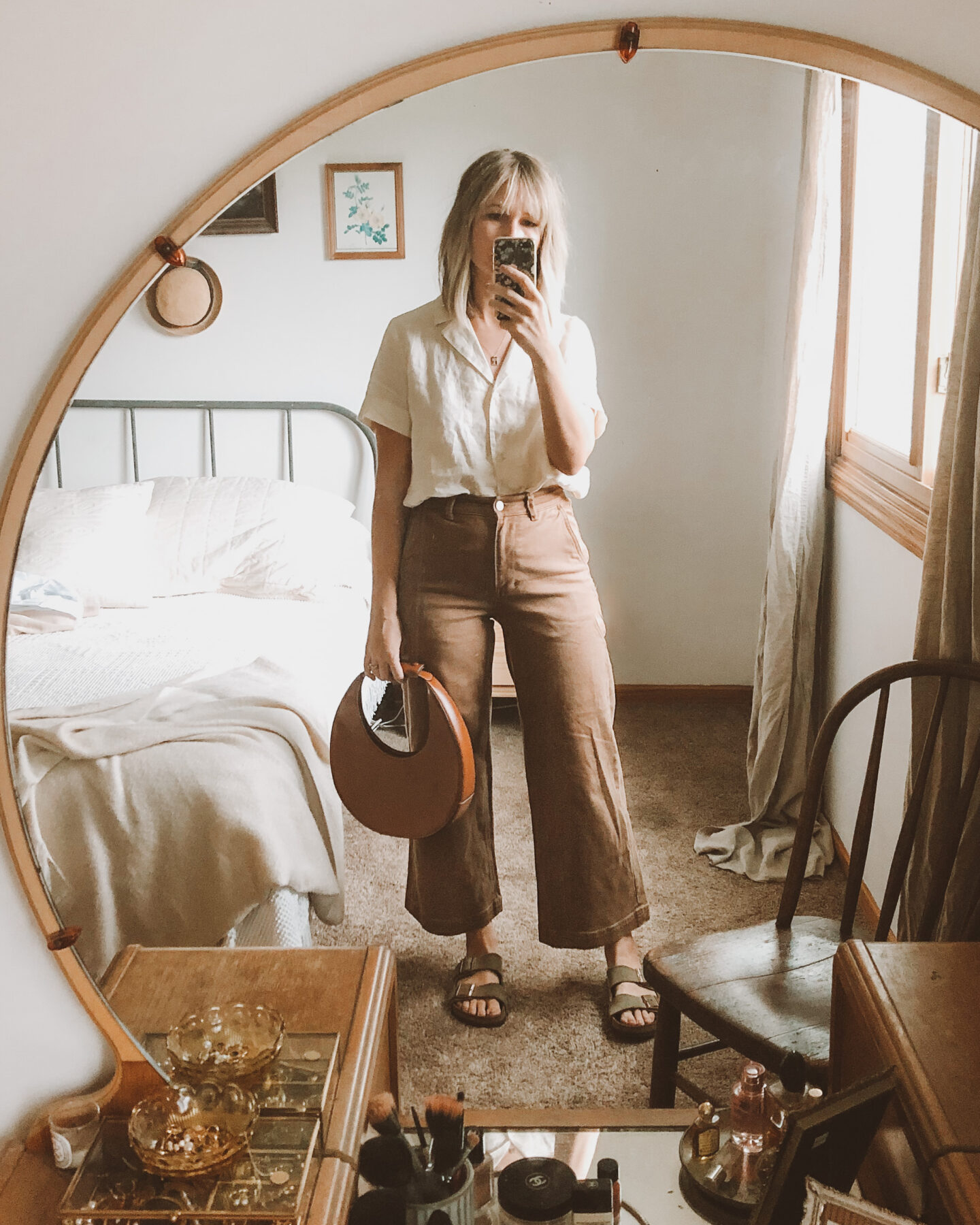 Outfit Details
blouse was gifted.
Size down in these pants, they run very big. I'm typically a 4 and I have them in a 2.
---
Outfit Details
Sneakers gifted. Review here.
Size up in these pants. They run small.
---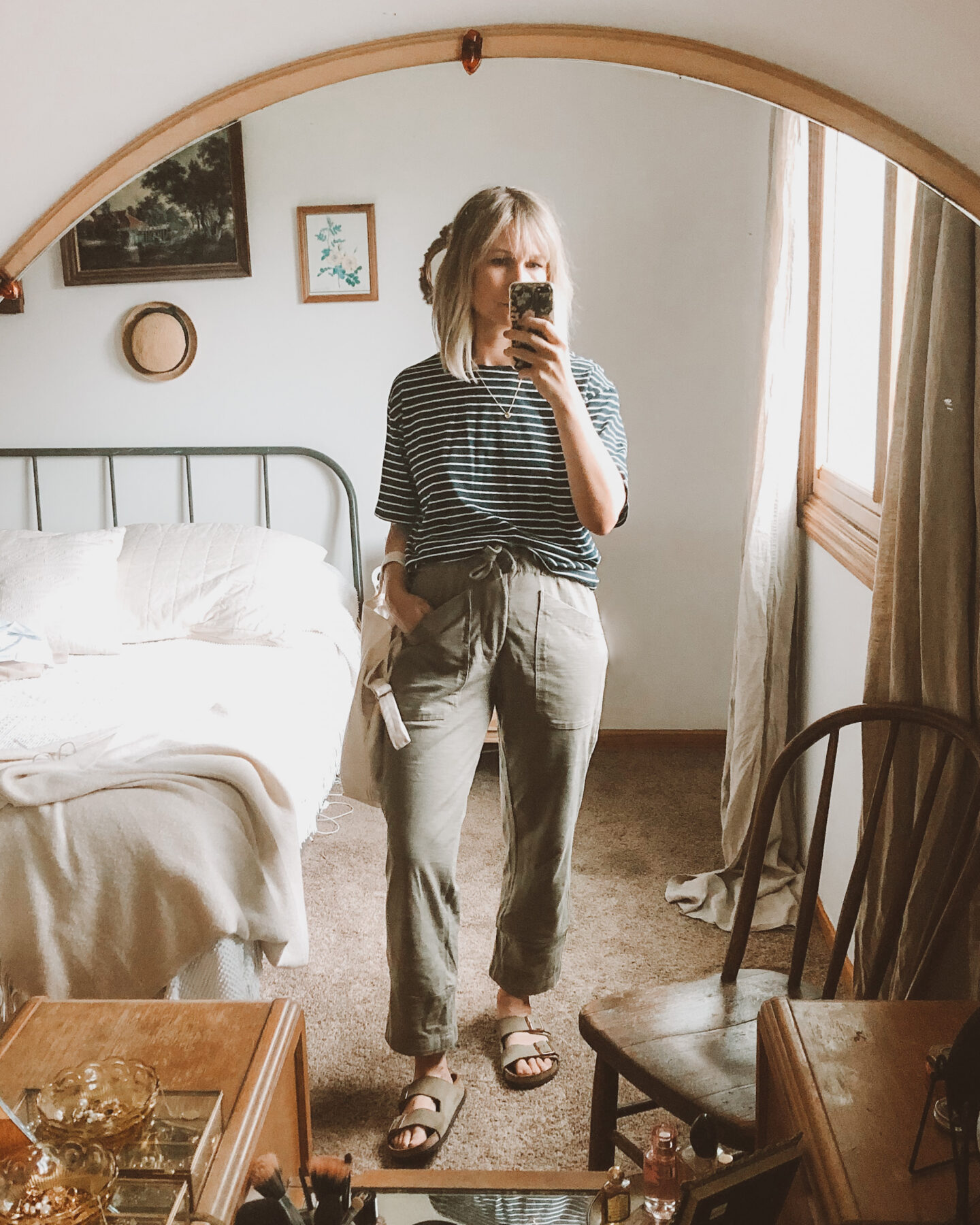 Outfit Details
The sweatpants I'm wearing are no longer available so I linked to a similar pair.
---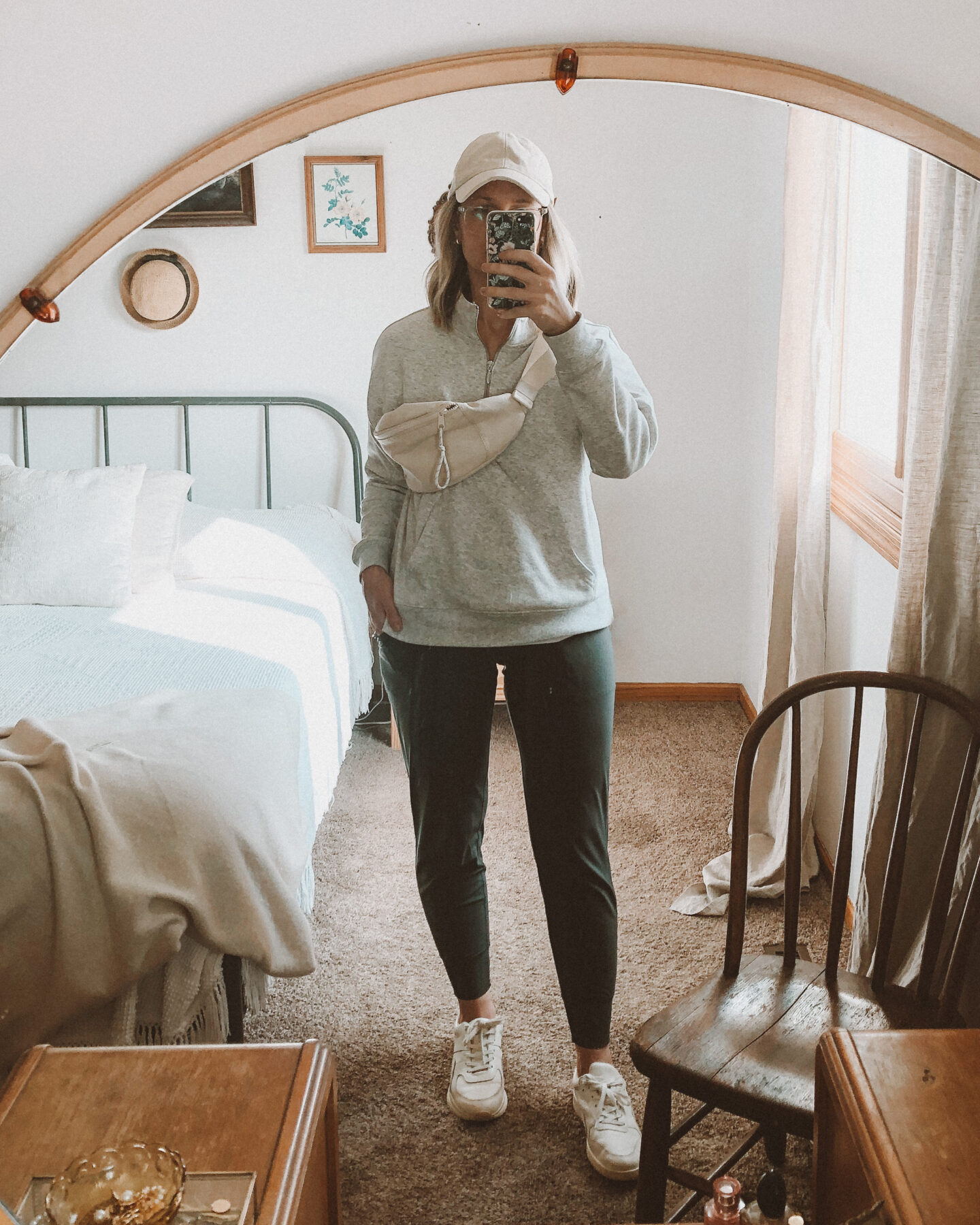 Outfit Details
Sneakers gifted. Review here.
I sized up to a medium in this sweatshirt for this fit.
---
Well that's all I've got for you today in this week's edition of fall transitional dressing!
Have a wonderful weekend friends, and as always: thanks for spending time with me today! I really do appreciate your spending your precious time to read my blog posts. ♥️
Until next time,