*these sneakers were gifted as part of my ongoing partnership with Everlane. All thoughts and opinions are my own
I wasn't planning on doing a full on review for the new Everlane Court Sneaker… until I got them in the mail and tried them on.
Love at first sight my friends!
If you've been here long enough then you know that I have a long standing love affair with sneakers.
I'm firmly in the fashion should be comfortable camp (especially as a stay at home mom), and sneakers are one of the top ways to achieve stylish comfort.
I used to be a strict Converse girl, but as I've gotten older (Grandma alert!) I've needed a bit more support in my footwear…
and the TREAD line has satisfied that need nicely.
You know from my weekly outfit roundups that I wear the original Trainer all of the time, which is why I wasn't sure if I would end up keeping the new Court Sneaker. I didn't want to add it just to add it if it was going to end up being redundant in my closet.
But as soon as I opened the box I knew it was the perfect addition to my closet. I'll explain a bit more in the actual review below, but suffice it to say I have not taken them off since I got them.
So let's get to it: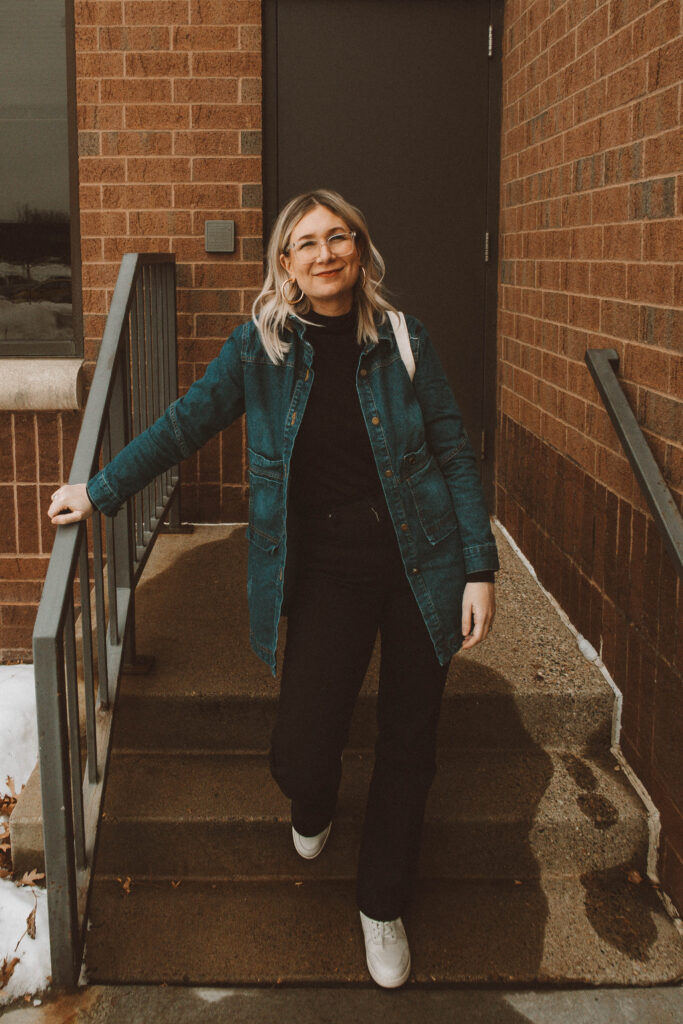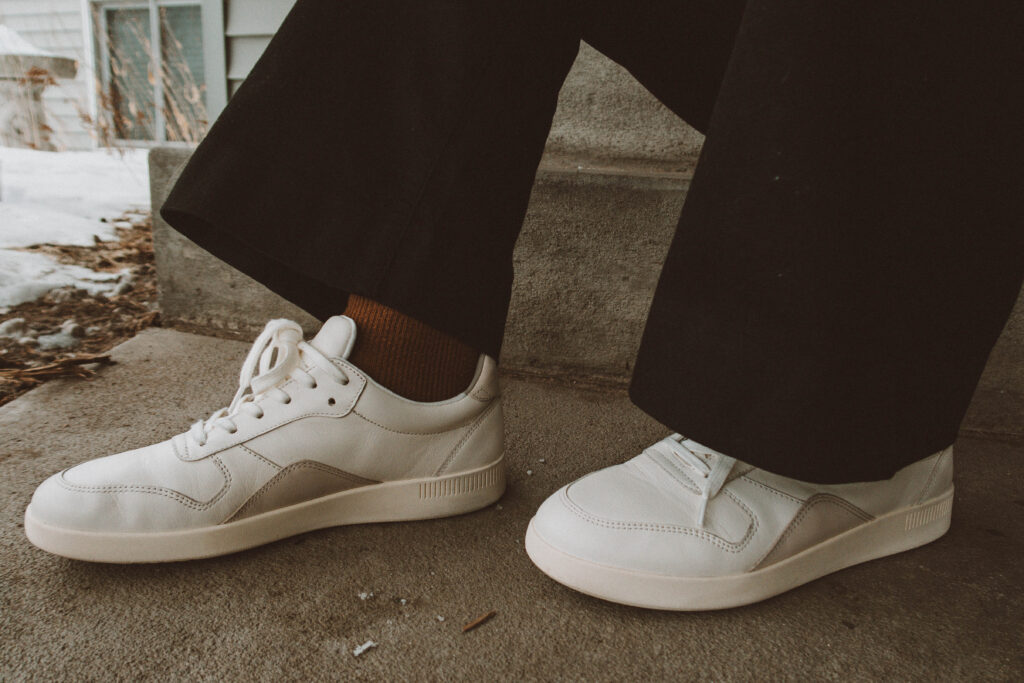 Sneakers (gifted) | Turtleneck | Tote | Jacket (vintage so I linked similar) | Denim (gifted. review coming soon) | Earrings | Socks (old so I linked similar) | Lipstick
Detailed Thoughts:
I'm wearing a size 9 which is my true size. There is enough room for socks, but they also work well barefoot.
In terms of style, they really remind of the Veja Esplar sneakers that I used to own (that I ended up selling because I couldn't find the right size, and they just weren't comfortable on my feet). They have a similar shape and vibe in that they're very minimal and sleek but with just a few interesting details like the slight color variation at the side, the toe stitching, and the etching at the back of the sole.
In terms of comfort, they get top marks from me. The original Trainer is extremely comfortable, and these are even more so. The leather is very soft and doesn't rub or pinch in any way. So they're supportive, but they feel like they aren't (does that make any sense at all?). The sole has really great cushioning so they keep your feet feeling good even after being on your feet for an entire day (I tested it!). They are also not super heavy so they don't make your calves ache after a few hours.
The cream color is very neutral… not too cool and not too warm. The fog color is a taupe gray instead of a straight cool gray.
I love them paired with flare style jeans like the ones I'm wearing here (review coming soon!), and I equally love them with a good pair of straight leg pants or joggers. I haven't paired them with skirts or dresses yet, but I'm sure you'll be seeing that soon in my outfit roundups.
Overall thoughts:
These are my new favorite sneakers (and dare I say shoes?), and they will be on constant rotation going forward. They are one of those clothing items that make your wardrobe click into place. I really can't recommend them enough!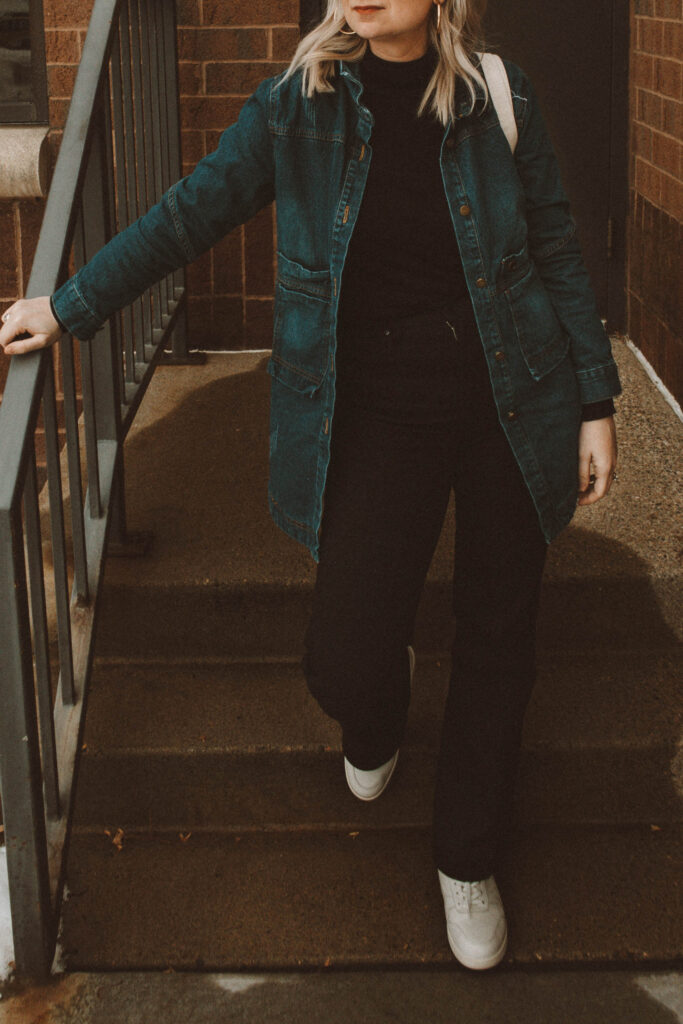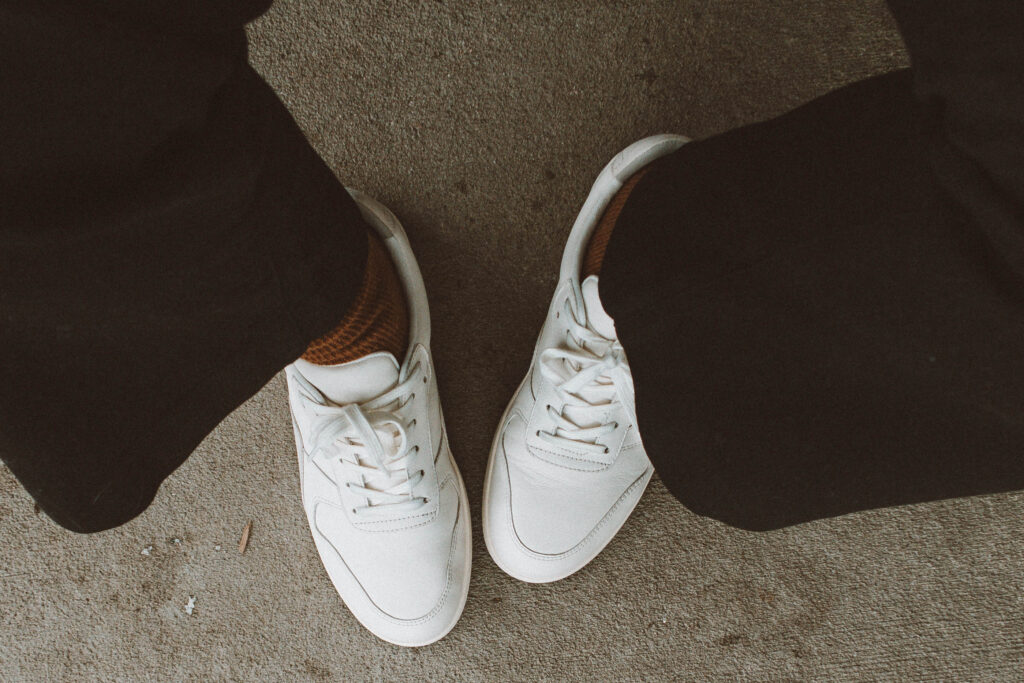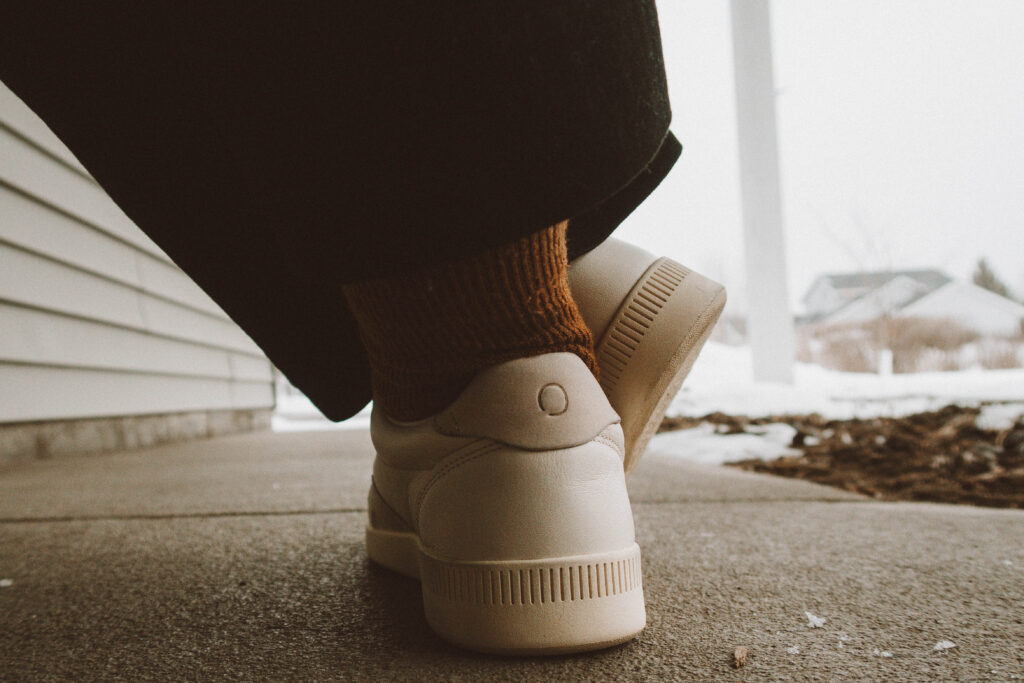 Are you a sneaker fanatic like I am? I love how cool and casual they make any outfit look, and I thank the fashion gods every time I wear them for making them stylish (although let's be honest, I would wear them regardless).
What's your favorite way to wear sneakers? Let me know in the comments below so I can get some inspiration!
Until next time,
Karin
Check out my other Everlane reviews here.