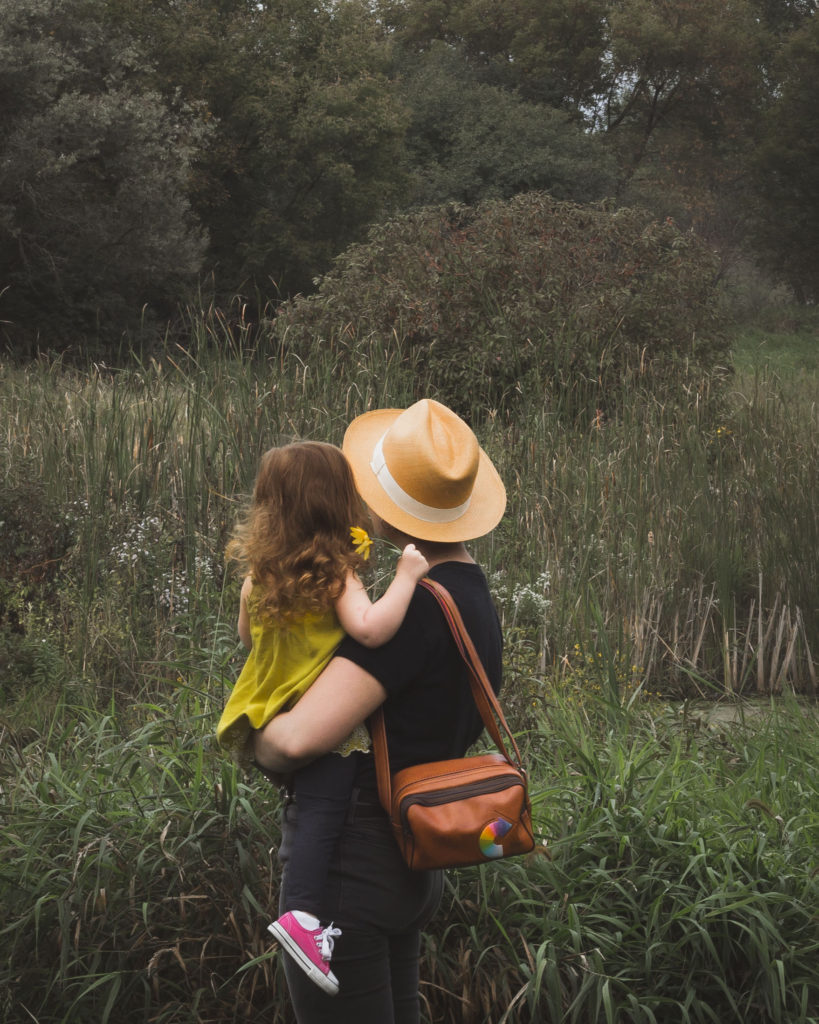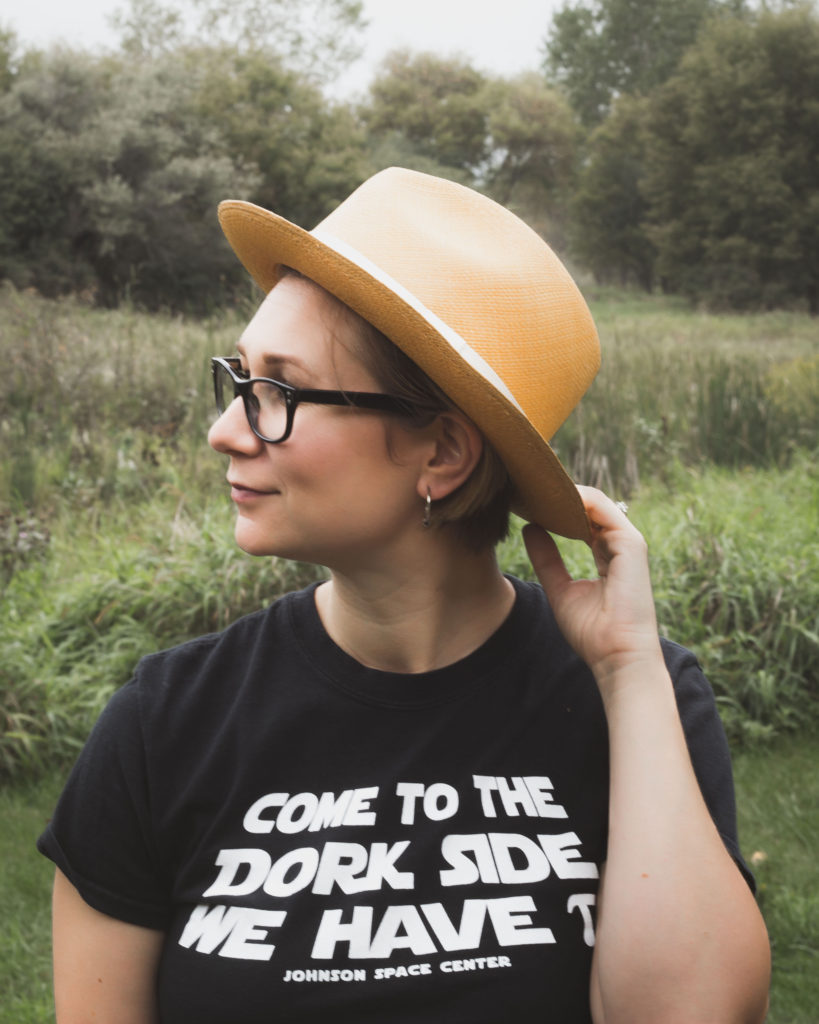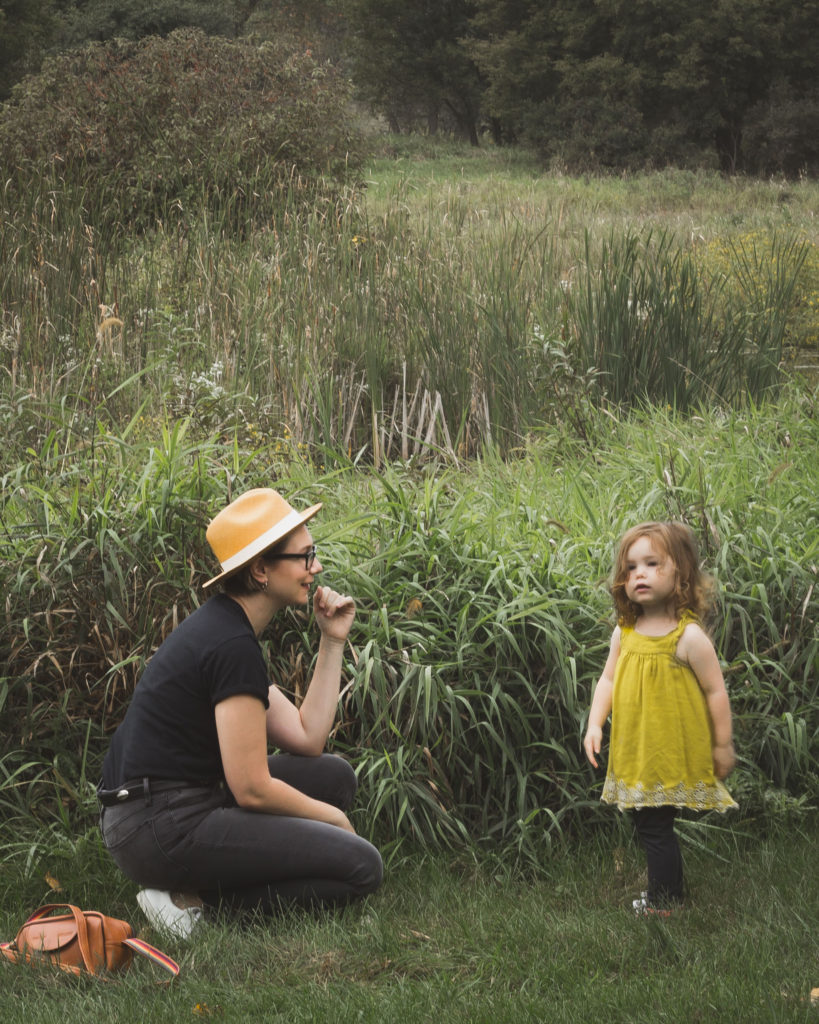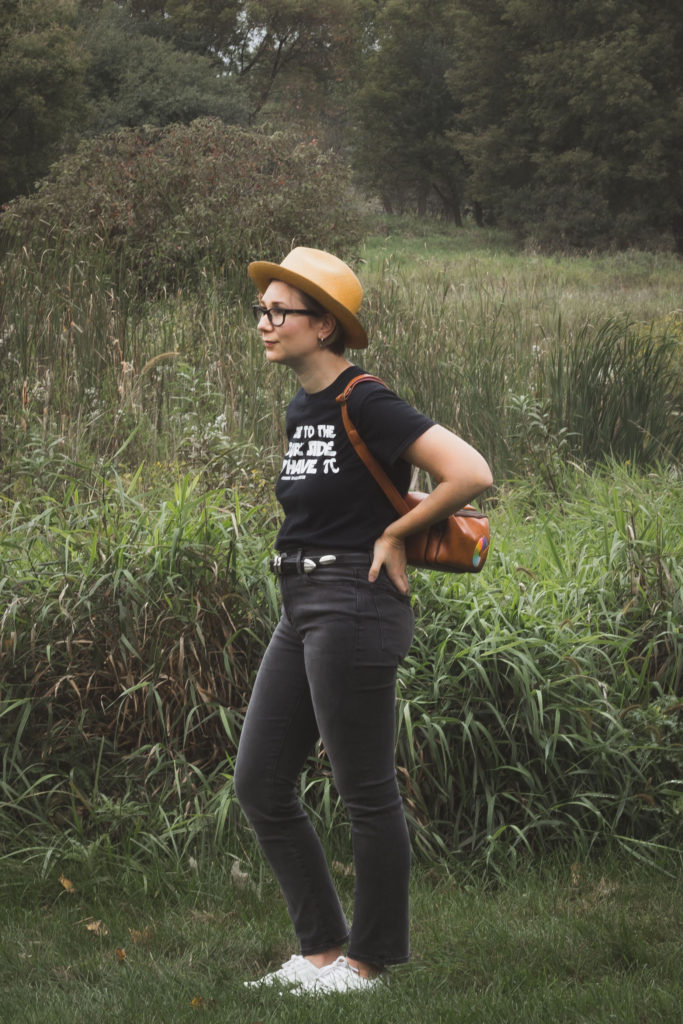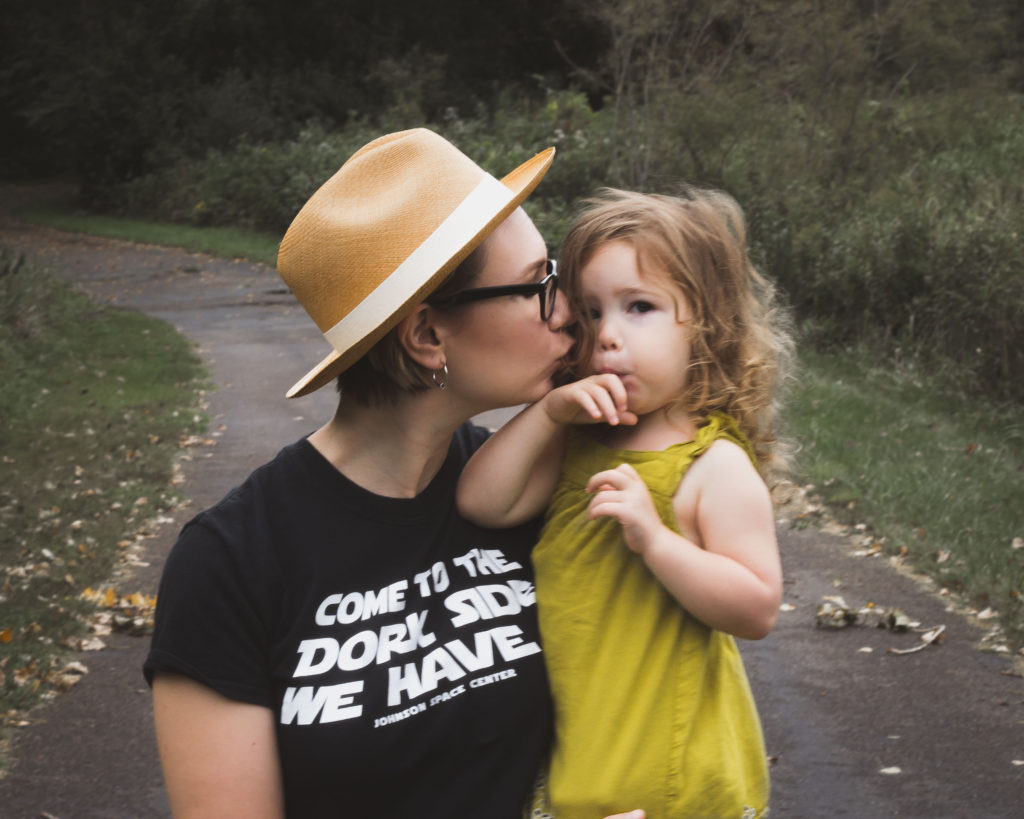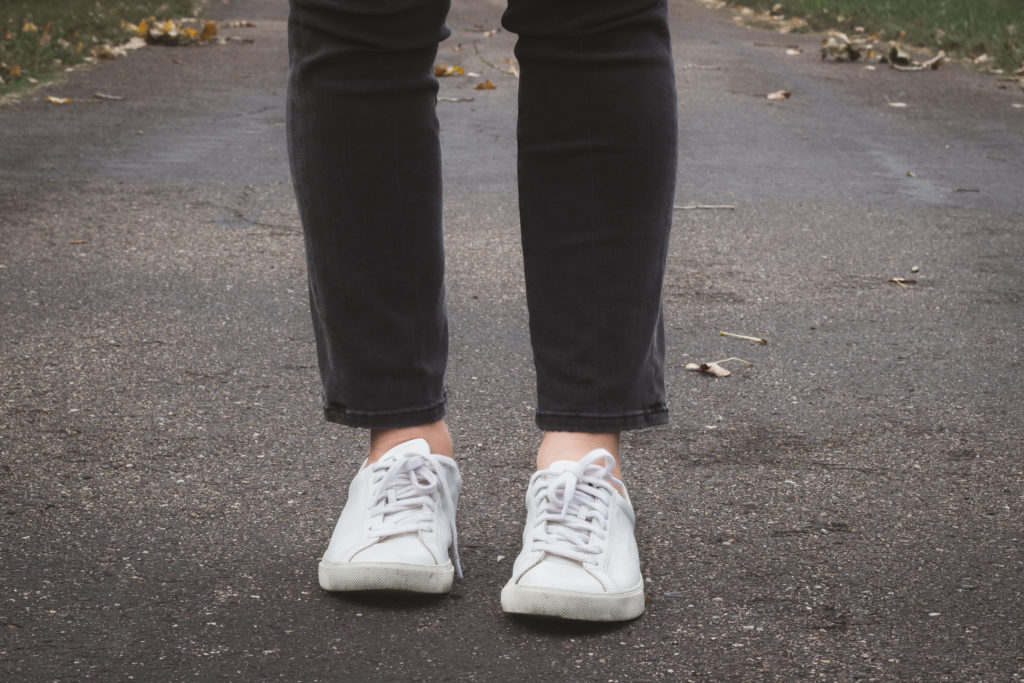 Hat (Similar) | Vintage Tee (Similar) | Denim | Thrifted Belt (Similar) | Vintage Camera Bag (Similar) | Sneakers (larger sizes found here)
Something that I knew going into this capsule is that I wanted to do a better job at styling the pieces in my wardrobe.
I think I've gotten a little bit lazy in that area and the result is I'm relying more and more on the individual pieces in my wardrobe to work for me in a stand alone kind of way.
What I mean is that I'm feeling the itch to add more pieces to my wardrobe because I'm not pushing those pieces to their full potential.
I'm learning that no matter how versatile a piece of clothing is, if I don't style it creatively it will be limited in what it can do for me.
Which then leads me to have the feeling that either something is missing from my wardrobe or that I need to add more to it.
I started really recognizing these feelings at the end of this summer and it had me itching to get a whole new wardrobe (not something I actually need right now).
I think I really recognized those feelings this summer because my wardrobe was filled with some amazing pieces that should have had me feeling great all the way through to fall. But because of life (i.e. having three babies under three), I got a bit lazy with how I was putting outfits together.
It really got me thinking that a huge way to find success in a capsule wardrobe is to really hone in on the art of accessorizing. I'm beginning to think that this may actually be the necessary foundation to any capsule.
Because if you (I) can really nail this down and figure out your accessorizing style then you just simply don't need as much. One shirt can be accessorized in countless ways, but one shirt without accessories is going to look the same every time.
With that said, I admittedly am not the best at styling/accessorizing. I do tend to rely pretty heavily on pieces sanding on their own.
So, these photos were my first attempt at styling in a very long while and I'm not totally happy with the end result. I think I could have done with either the bag or the purse instead of both. I also think these shoes aren't quite right. If I had to do it again I would have gone with my black mules.
It's a learning process you guys. I've never professed to be someone who has a handle on fashion (now give me a Harry Potter or Jane Austen quiz and I'll nail that), so I'm just going to work at this with you guys and hopefully we can learn together.
So now you tell me, do you struggle with accessorizing? Have you figured our your accessorizing style? Let me know in the comments! Let's have a conversation about this.
One last thing before you go, I also have a video review of these Veja Esplar's for your guys. I've had a lot of questions about them (sizing, fit, overall quality, etc.) so I thought the easiest way for me to review them would be to just chat with you about it. I hope you find it helpful!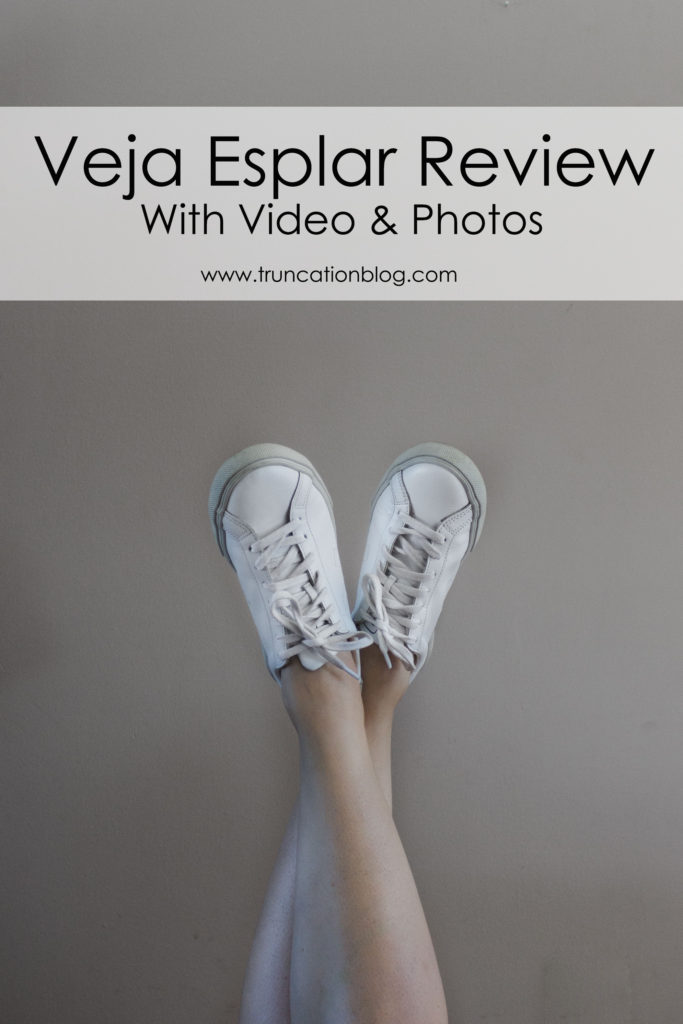 Until next time,