Updated on 3/3/21 to add a review of the Veja V-10 Sneaker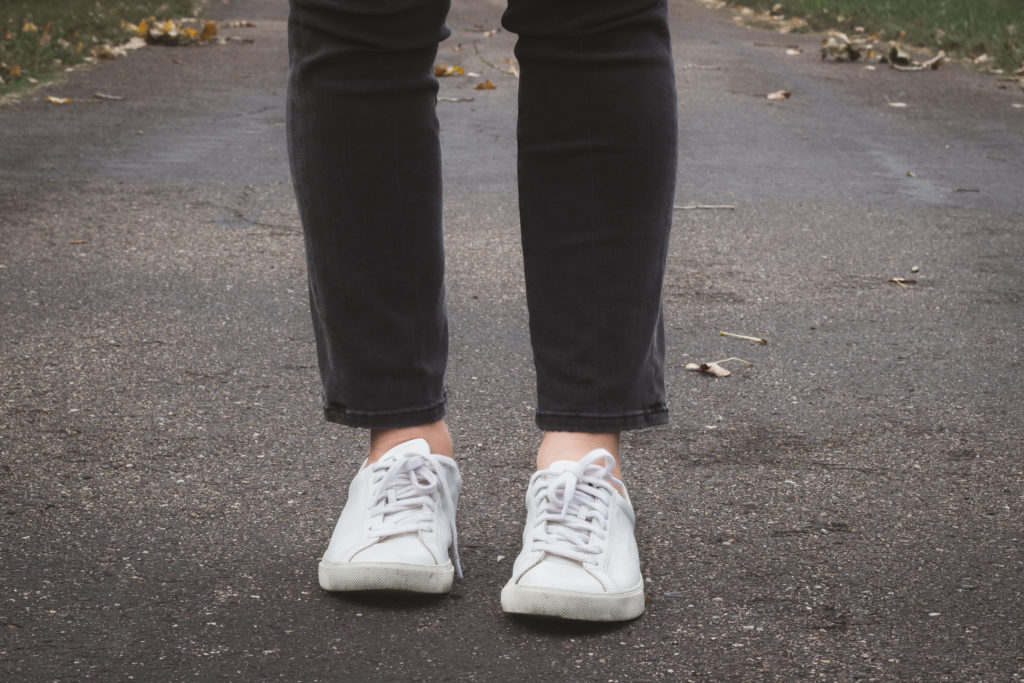 One last thing before you go, I also have a video review of these Veja Esplar's for your guys. I've had a lot of questions about them (sizing, fit, overall quality, etc.) so I thought the easiest way for me to review them would be to just chat with you about it. I hope you find it helpful!
Updated on 3/3/21 to add: I ended up swapping for a different size of these… and they still didn't fit very well. On top of not fitting very well I found them to be long term not very comfortable and they never really broke in so in the end I sold them.
https://youtu.be/qTFWcvetoxI
Now onto the Veja V-10 sneaker review:
First: these are BY FAR more comfortable than the Esplar! I had zero break in time, and thy were easy to wear right out of the box. The overall structure of the tennis shoes feels much better than the Esplar as well. The Esplar feels very rigid and I DO imagine that if you could get them to break in they'd end up being shaped to your feet in the best way. However, the V-10 is much softer, and they hug your feet right away. I also just think the shape of the shoe in general is a bit more flattering with the height of the heel. The tongue of the shoes are a bit long like the other Veja's I've tried, but I haven't noticed any rubbing from them… and I have worn them on really long walks. 
As far as sizing, the sizing is still a bit wonky (I WISH they would do half sizes!). The 8 is too small, and the 9 felt a bit big at first (I'm typically a true size 9). I solved the problem by wearing some no show socks, which made them fit perfectly… but weirdly lately I feel like they fit a lot better. It's possible that my feet are more swollen ha! But actually I think it's just the shoes forming better to my feet with each wear.
Veja's ARE a spendy sneaker, but the V-10's have become one of my go to sneaker ever since I got them. The style goes with a ton of different looks, and they are comfortable for all of the "mom things" I do every day + going on walks. 
I would 100% recommend.
---
I hope this was helpful guys! Let me know if you have any questions in the comments below.
Until next time,
Karin