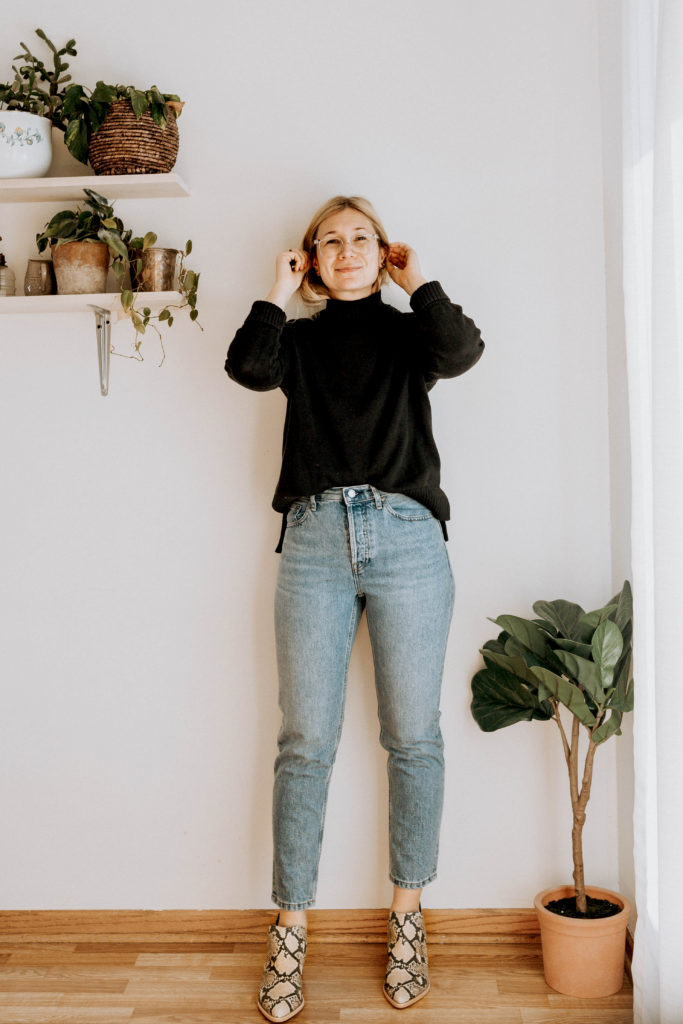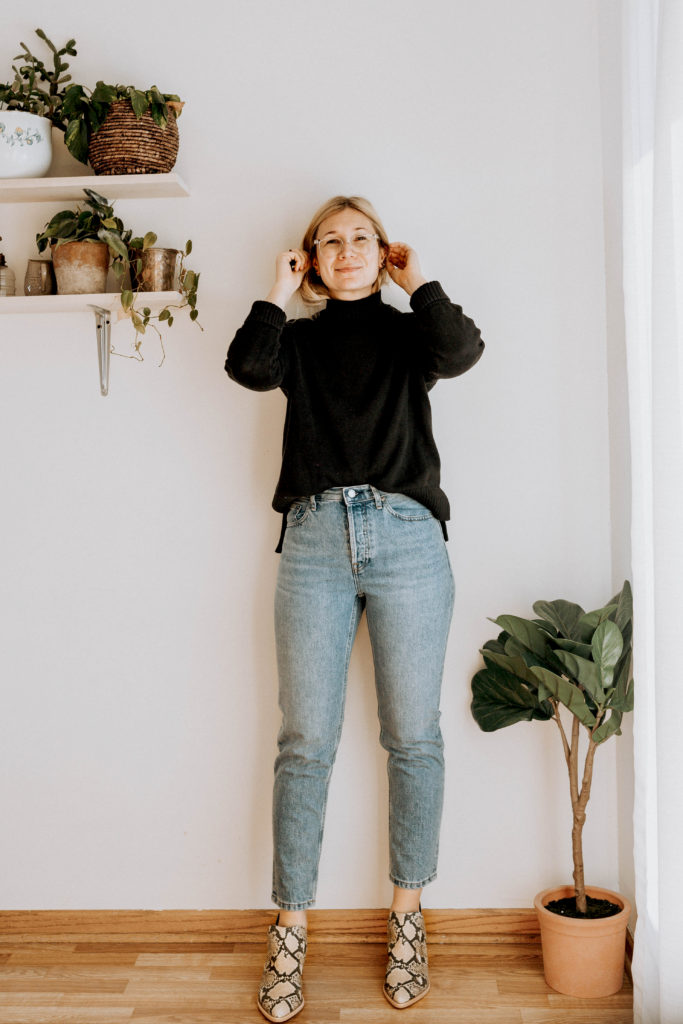 Outfit Details:
denim: everlane c/o (everlane denim guide here)
boots: dolce vita (size a half size down) + everlane just released a similar pair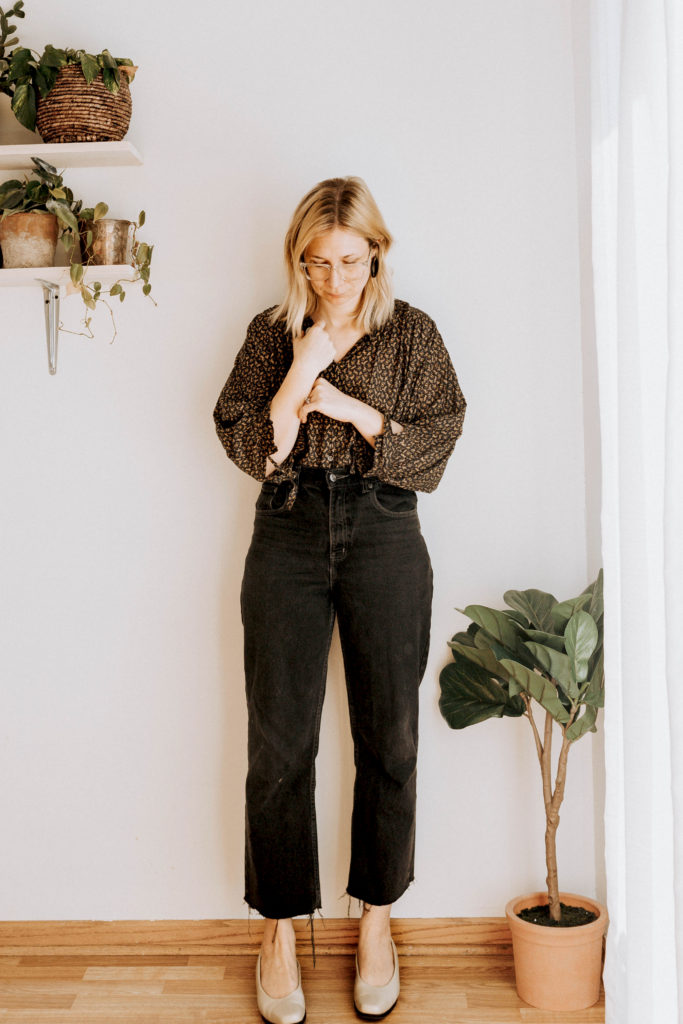 Outfit Details:
blouse: doen (older print, but similar still available)
denim: vintage. similar from everlane here
heels: vintage. similar here or a super similar slingback option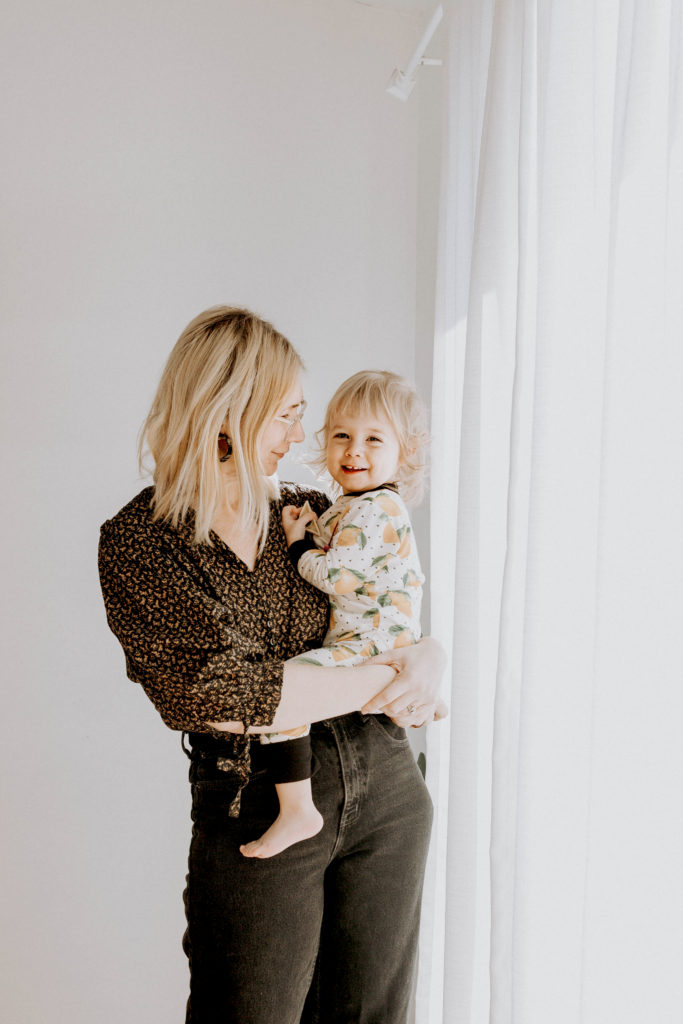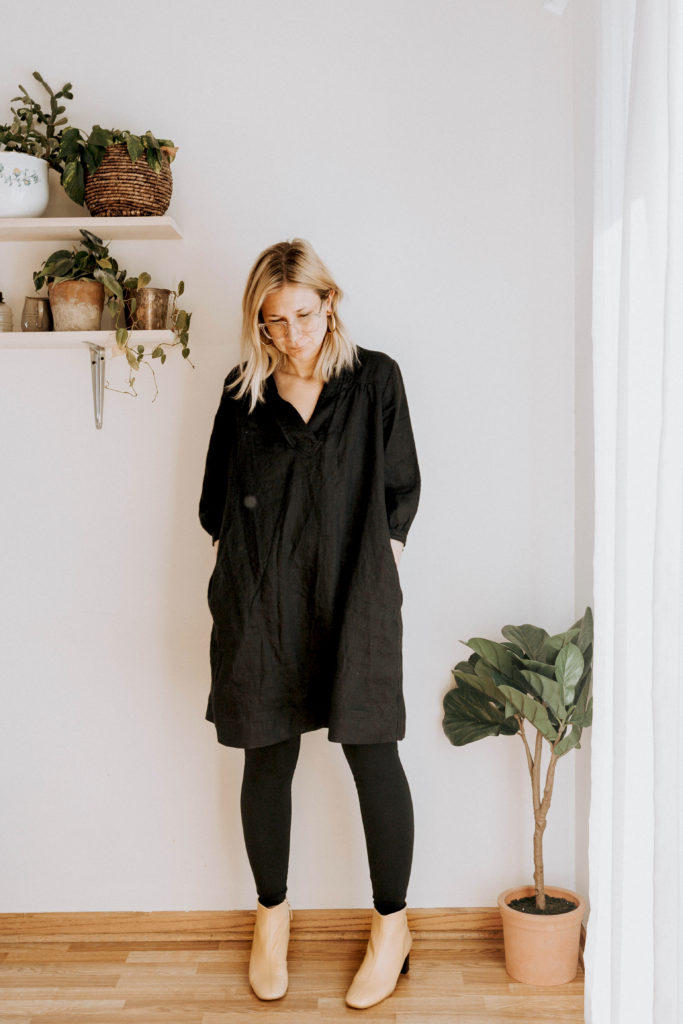 Outfit Details:
dress: sugar candy mountain c/o (see more of it in this post). It's no longer available in black, but its available in red, olive, and moss.
leggings are lularoe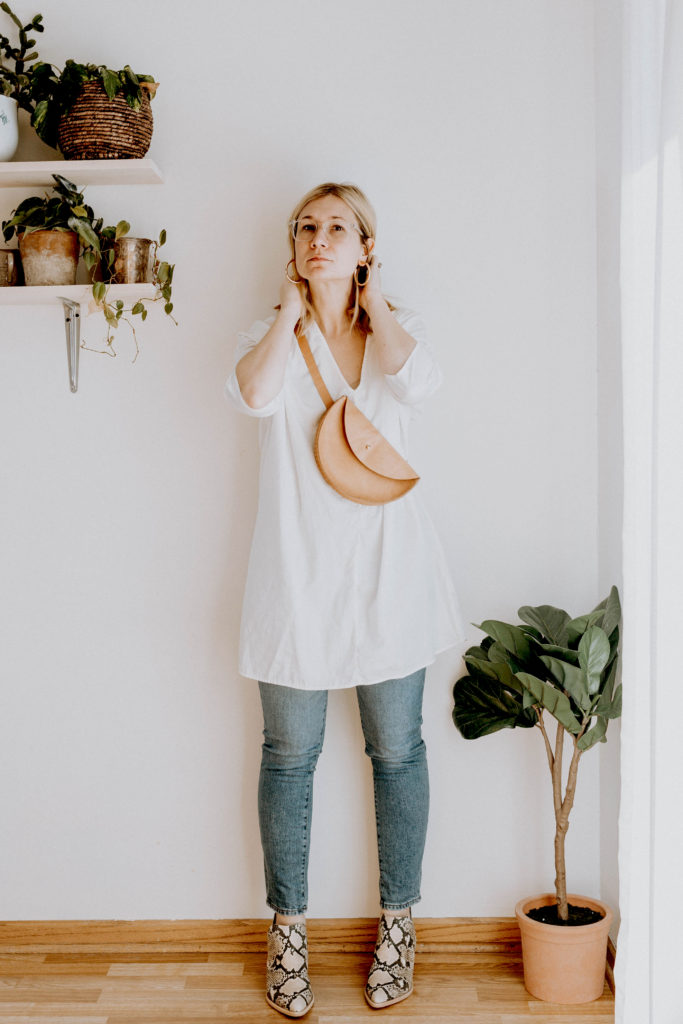 Outfit Details:
tunic (old, but almost exact dupe here from Love and Confuse)
boots: dolce vita (size a half size down) + everlane just released a similar pair
purse: tree fairfax (strap size is 5″)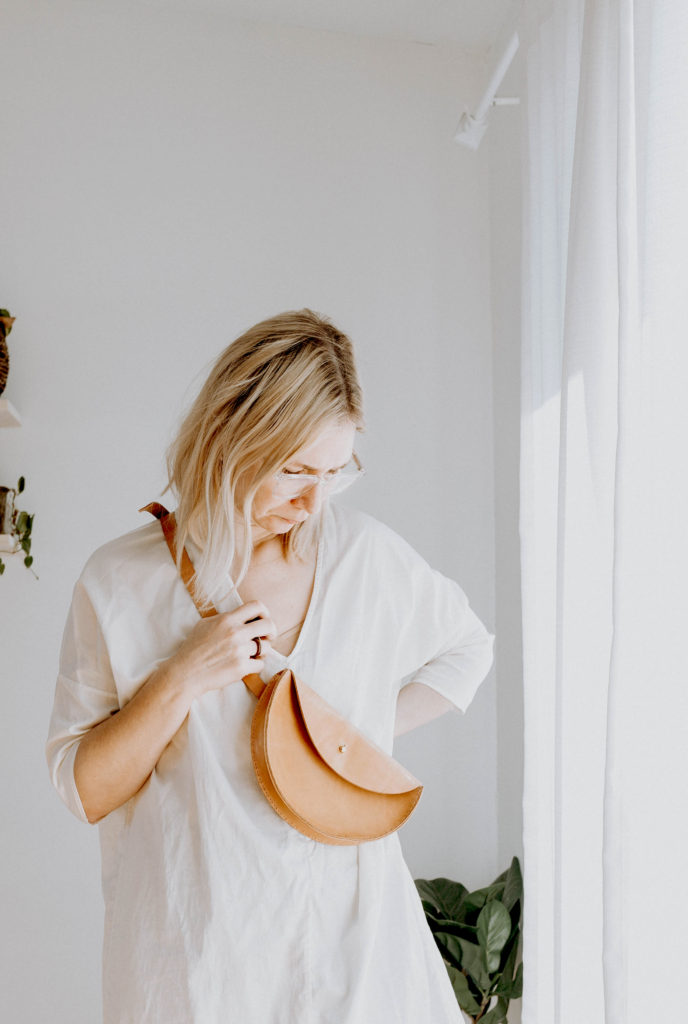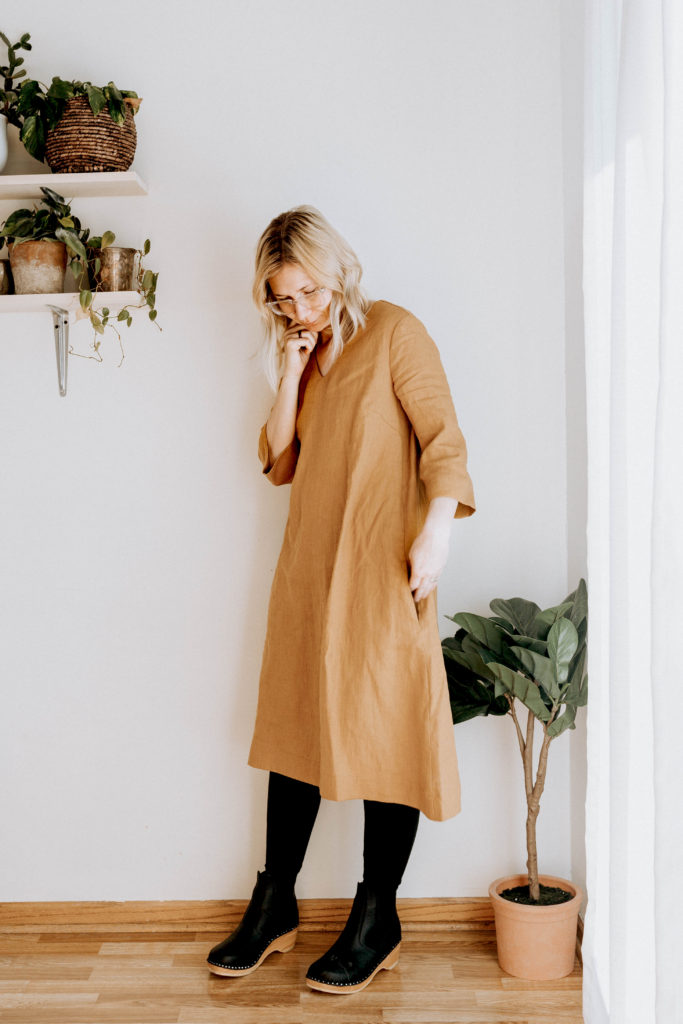 Outfit Details:
leggings are lularoe
boots: troentorp c/o (I'm a size 9, and I got a 39)
I've been having a lot of fun with my outfits lately. I think sometimes dressing can become somewhat rote, and it had for me towards the end of last year.
But as you may have noticed, I've been working on building up my boot collection, and just that small change to my wardrobe has infused me with a new energy for dressing.
Not a big switch, but enough to bring new life to my otherwise basic wardrobe.
It's sometimes hard to draw the line between having a minimal closet, and purchasing new items when things start to feel a bit "rusty."
And I definitely try to reach for what's already in my closet before buying something new, but I'm learning that, as someone who likes style and who likes to be aware of trends, its OK to add new items to my wardrobe…
but in a mindful way.
It really is crazy how much my shopping habits have changed in the last few years. I used to be such an impulse buyer, and I would almost never leave Target without a new piece of clothing.
But now, even when I add multiple items to my closet at once, I do it with intention.
And boots are the perfect example of that:
I've known for several years now that I needed new boots. I had a few pairs that I've been wearing for a long time, and they wore out last winter…
but I didn't immediately replace them because boot styles had changed so drastically in the years since I had first purchased those boots that I wanted to sit with the styles for a bit so I could determine which styles I really like. And this is why you saw me wearing sneakers so much last winter ha!
But after a winter of cold (and wet) feet, I knew I needed to make some investments this winter.
So my point is:
in the past I would have just bought a fairly cheap pair of trendy boots at Target, not worrying that they would have worn out at the end of the season because I could just pick up next years trendy boots the following year.
This time around, I chose boots in a newer silhouette, but that are timeless enough that they will last me for awhile…
which means that I could invest in pairs that will actually last me a while.
And half of the pairs I picked up were thrifted because I allowed myself to take my time waiting for the right pair to come along.
If you take anything away from this blog post, I hope its that last thought:
when you are building a wardrobe to last, there is no rush. Even if you have to sit with a hole for awhile, I can guarantee that you'll be much happier with the end result if you wait until you find the right piece.
I'm running out of time, but I do have a few quick favorites I want to mention for this week:
My blogger pal Andrea just posted this blog post and I am swooning over her feminine top. It makes me feel like maybe I could pull off ruffles too.
Speaking of feminine details, did you see Everlane's newest release of silk blouses? If my lifestyle allowed for silk (it does not ha!) I would jump on this style. I love the sleeve detail!
The beautiful mustard colored dress in my last outfit photo was gifted from Bliss by Violeta, and I am in love! I'm really impressed by the quality, and the cut is perfection. Plus the price point is really reasonable for a handmade, linen dress. You'll be seeing it in heavy rotation this spring!
I just bought a sweater stone, and I honestly don't know what took so long! It's such a handy little thing to have.
Did you hear that Tradlands just released the most beautiful cardigans? Seriously eyeing up the burnt sienna color.
I hope everyone has an amazing weekend!
Until next time,
Karin