Good morning friends! The sun has been shining here lately so I'm in a very good mood today.
In normal life I really enjoy rainy days, but in social distancing life sunny days are what I live for.
On sunny days we can spend the entire day outside, and that is just medicine my friends.
Today's post is my monthly installment of New in at Everlane.
I'll be honest with you guys: I almost sent home two of the pieces I received because, at first site, they felt like duds to me.
But then when I started taking photos for this post, and I actually styled the pieces I realized how much I actually liked them!
Styling makes such a huge difference doesn't it? If you have pieces you're struggling with in your closet, instead of getting rid of them right away just spend some time styling them, and you may be surprised!
So let's get to the reviews:
The launch date on the lunchbox bag was pushed back, but the clogs are selling out fast so I wanted to get you at least part of this post now in case you were considering them. I will circle back and update the bag review once it has officially launched.
*these pieces were gifted as part of my ongoing work as an Everlane affiliate, but all thoughts and opinions are my own*
---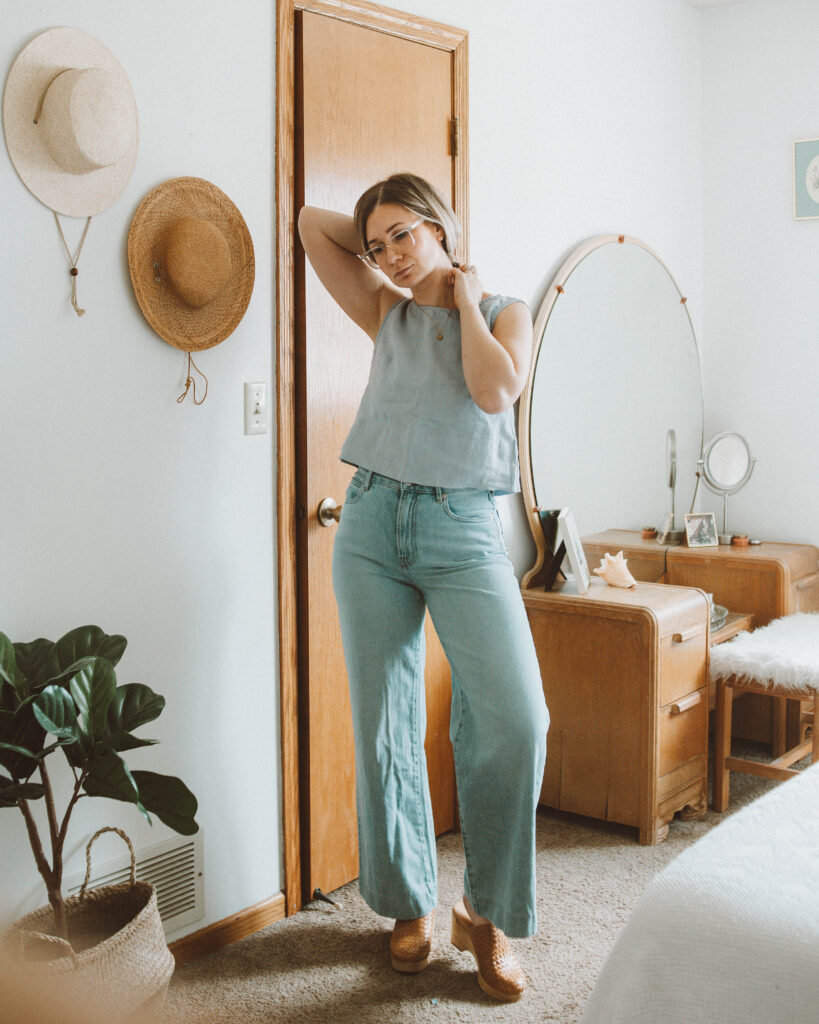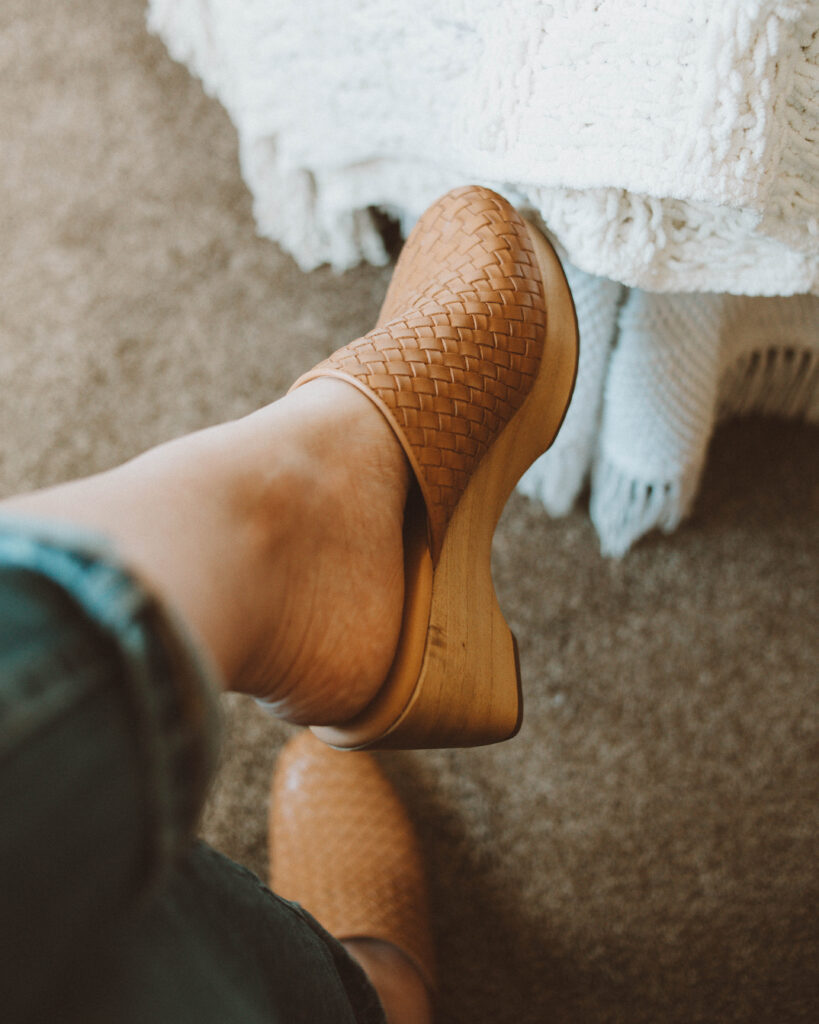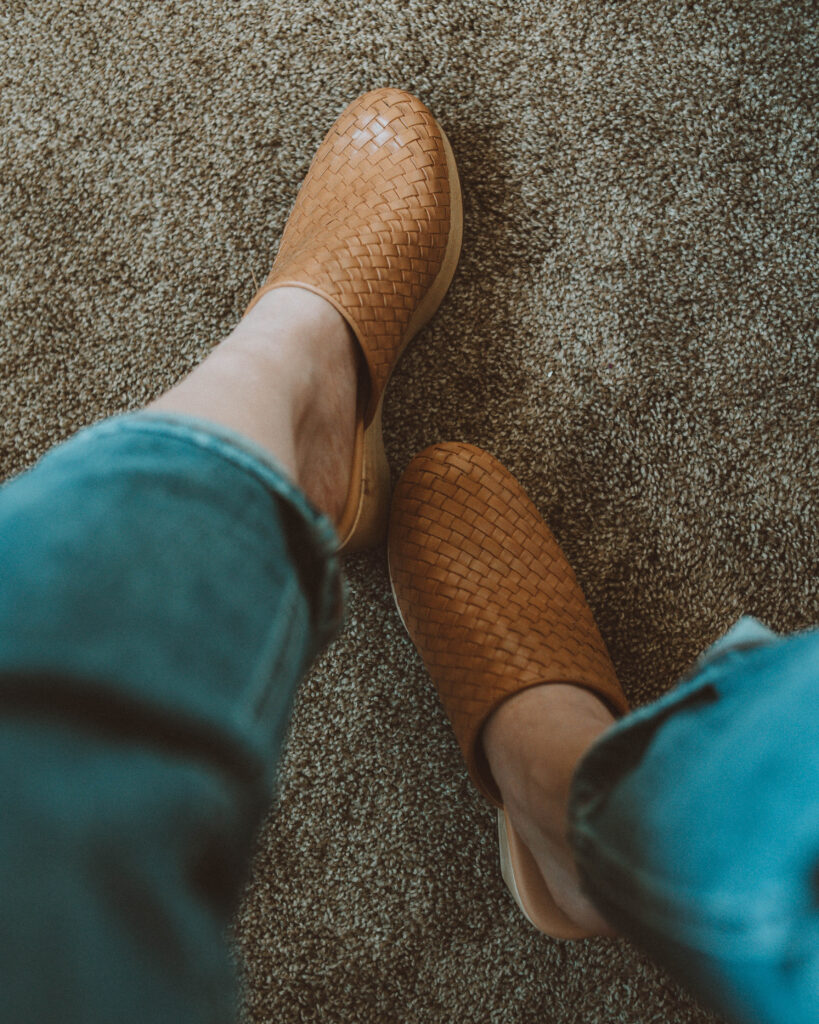 First Up: The Clog in Tan Woven
Details:
Made of a 100% leather, and natural wood outsole
The hollowed heel makes it much lighter than any other clog I've tried
Sleek design with no staples, and minimal finishing details
The website says to take a 1/2 size smaller, but mine fit true to size (9)
2.95″ heel
My thoughts:
This is one of the items I almost sent home. At first glance, I wasn't sure I liked the more minimal design, and the height is more than I'm used to. I'm at a place with my closet where I'm only willing to add something to it if I really, really love it. So with that in mind, and my reservations about the clog I wasn't planning on giving it space in my closet.
But then when I styled them for this post I realized how much I actually liked the look of them. I still wasn't sold on the heel height though so I decided to test them out by wearing them for an entire day (around the house of course), and they actually were pretty easy to walk in! Obviously they aren't going to be AS easy to walk in as a pair of flats, but the lightness in the heel and the clog shape makes them much more comfortable than other heeled shoes.
With all of that said, I have to tell you that these don't feel as high quality as some of Everlane's other shoes. To be honest, the hollow heel actually makes them feel a bit, well, cheap. They definitely don't look cheap, they just feel a bit that way.
But at the price point of $108, I think you're getting the appropriate level of quality for that price. They feel MUCH nicer than anything you could get at Target or H&M, but they're definitely not as nice as my Troentorp Clogs (although the price point for those is more than double).
Overall thoughts:
These are a nice pair of clogs for those who can't stomach the typical cost of clogs. But if you can put down the money I'd skip these and purchase from a maker who specializes in clogs.
The clog also comes in Black, Cognac, and Bone, and ranges in sizes 5-11.
Also wearing Everlane's new summer stride jean releasing soon. Stay tuned for a review in my Everlane Denim Guide. Tank is from Linen Fox (Dusty Blue), and Necklace is from GLDN
---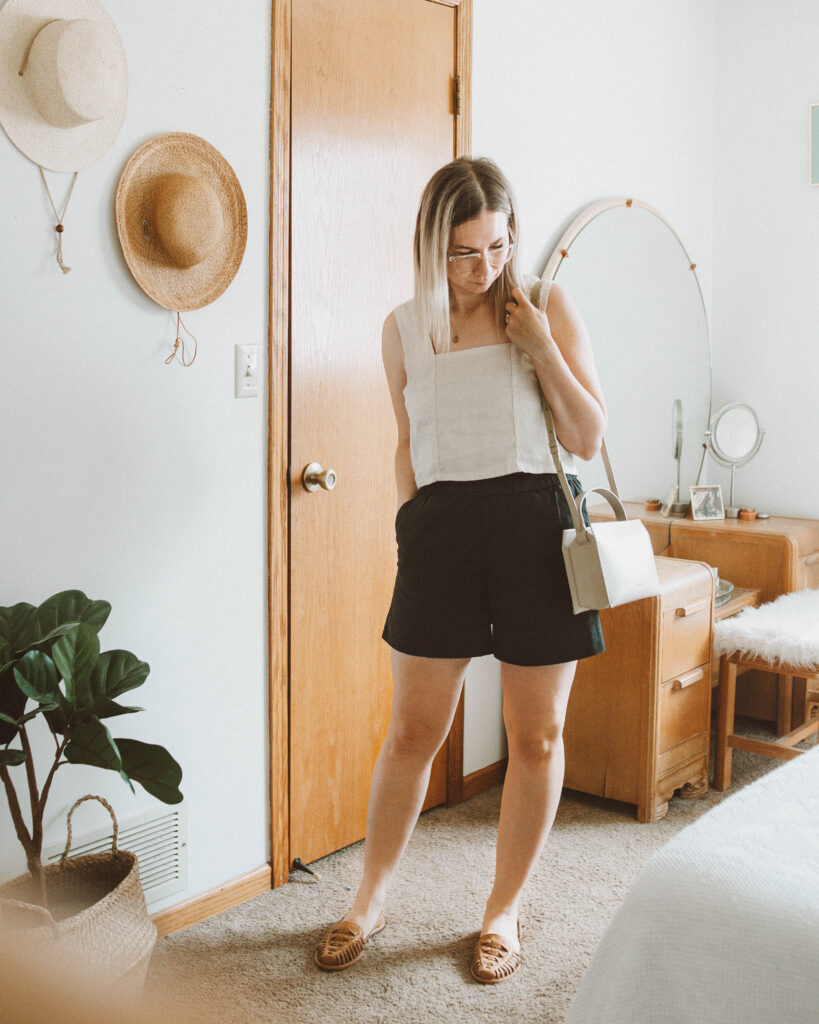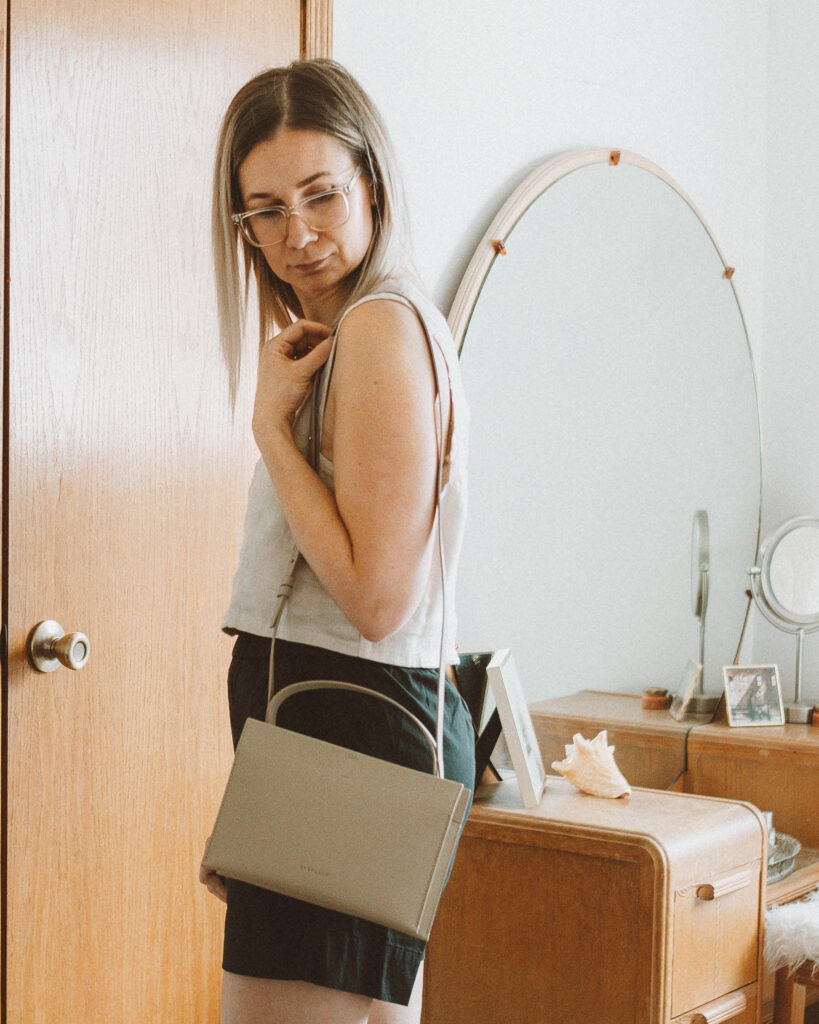 2 reviews here:
1st: Easy Chino Long Short in Washed Black, $48
Details:
Made of 98% cotton, and 2% Elastane
Machine Washable
Elasticated Waist
My thoughts:
This was the second piece that I was unsure about at first sight. I tried it on while I was wearing a slouchy sweatshirt and no shoes, and I thought the shorts looked kind of blah.
But after styling them in a more (okay much more) polished way with I realized I actually super love them!
I do own a pair of the original chino shorts, and these are slightly more comfortable due to the extra length, and the waistband. The waistband on these feels a bit more stretchy and a little less constricting.
They run more true to size than the original version as well (I would size up in the original version). These I got in my typical size 4, and they fit perfectly.
I love that the leg has lots of room in it as well. I really don't like when shorts are supposed to be a more relaxed fit, and yet they are cut in such a way that they hug the thigh area. These actually are relaxed in the thigh area, which I much prefer. A more relaxed leg opening looks really nice when paired with more tailored tops (plus I find them more comfortable).
Finally, the elastic on these is sewn in really well. I find that on some elasticated pants, if the elastic is not placed well in the waistband it can start to bunch up and twist (SO annoying!)… these shorts do not have that problem.
Overall thoughts:
These are the perfect shorts for running around and doing real life in, and they still manage to make you look pulled together. I highly recommend!
The shorts also come in Amber and sizes 00-16
---
2nd: Lunchbox Purse in light taupe, $148
Details:
Bag: 9.25″ L x 2.56″ W x 6.3″ H | Handle drop: 3.94″ | Adjustable strap length: 18.11″ – 21.65″
100% Italian leather
Spot clean. Store in dust bag out of direct sunlight to avoid damage.
Made in Italy
Snap closure
Adjustable cross body strap with collar pins
Internal snap pocket
3 Interior compartments
Micro-suede lining
My thoughts
First of all, I have to say that all of Everlane's bags have a certain feeling to them. This is now the fourth bag I've tried from them, and it's no different. It's a very lightweight, thin, and structured leather. It's not very soft or slouchy, but it is nice and structured (no worries about losing shape with these bags!), and the kind of bag you want for long days on your feet while carrying a bag (i.e. it's so light that it won't cut into your shoulder like some heavier bags do).
Next to the mini day tote (which I couldn't find on the website currently? Not sure why), this is now my second favorite Everlane bag. I really love the boxy shape, and the pretty taupe color. Plus it acts a little fancy even if it performs very practically. You can actually fit quite a bit in it, but being that it is more structured, it is hard to cram a bunch of stuff in it. In normal mom life, this is not the bag I'll be reaching for, but I love it for quick errands or date nights.
The strap is ok. I do like the collar pins as they reduce bulk on the strap, but the strap is made of the same lightweight leather so it's going to take some time before it will lay nicely… right now it's kind of kinked a little from shipping (you can see what I mean in the photos).
The rest of the bag is pretty simple. I like the minimal stitching and lack of an over the top logo (hate that on bags personally), plus the top handles make it easy to change up how you carry it.
Overall thoughts:
This is a great little bag for carrying the essentials in. It gets my seal of approval!
The bag also comes in Cognac, Black, and Lilac
Also wearing this tank from Sugar Candy Mountain, These sandals from Nisolo, and this Necklace from GLDN
---
And that's a wrap folks! I hope you enjoyed this months installment (or partial installment) of new in at Everlane. I'll have those other reviews up for you soon so stay tuned! And keep an eye out for Friday's post because I'll be sharing outfits from the new spring Tradland's launch as well.
Until next time,
Karin