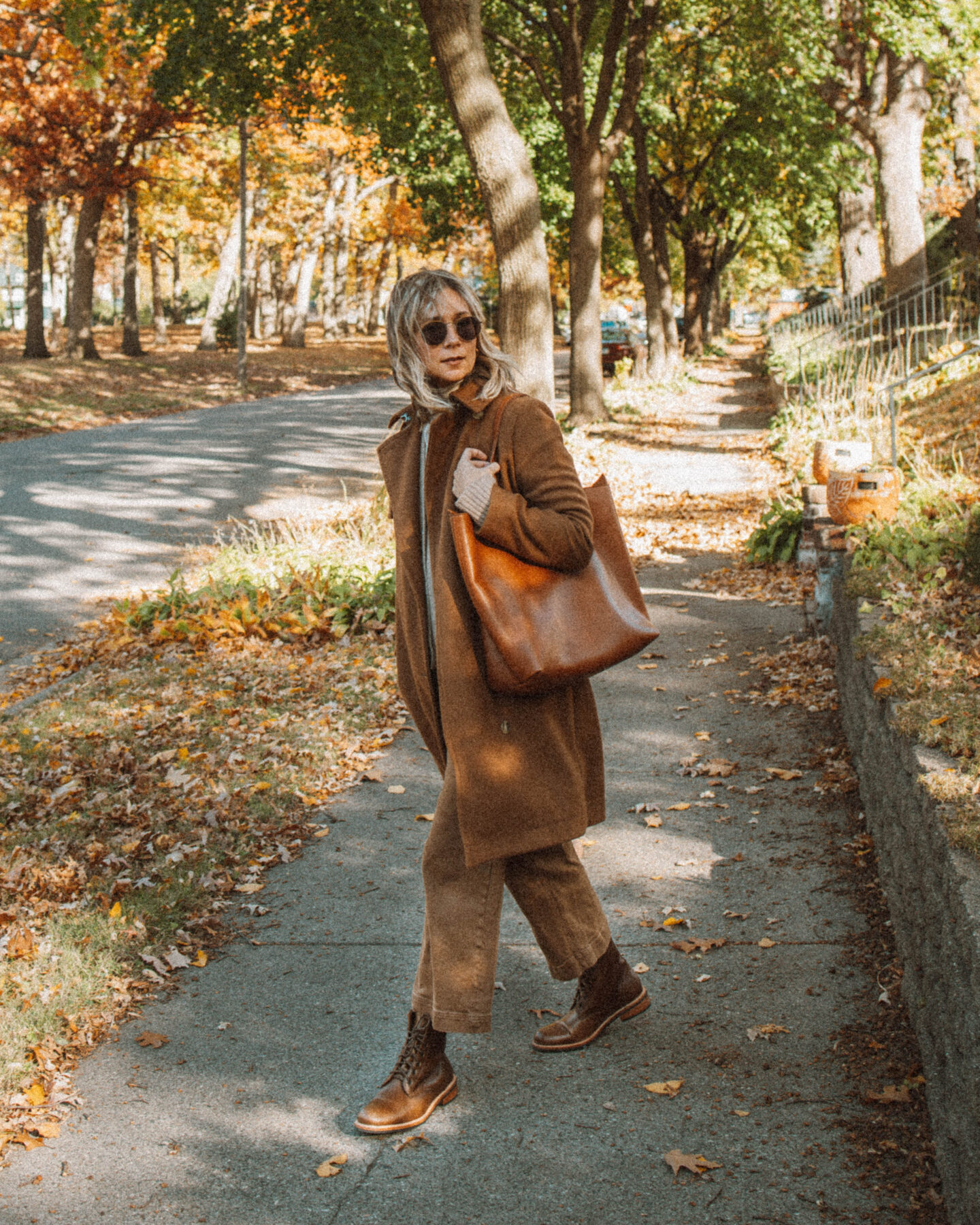 Hello and happy Wednesday! Today I have a fun post about my favorite ways to wear a monochrome outfit for real life.
I feel like this is one of those trends that can look really cool in photos on Instagram, but…
look really awkward in real life (kind of like a million other fashion trends right?).
Still, it's a fun trend that makes a statement in a (sort of) subtle way,
and since it's my goal to show real life style to you guys I thought it would be fun to show you guys a few monochrome outfit ideas that I would actually wear out in the real world:
Look 1: All White Monochrome Outfit
Shop the Look

Earrings were gifted
This is a really easy look to pull off! When you break down this outfit it's a very simple, wearable outfit formula: sherpa fleece, denim, and sneakers. I mean, you can't really get easier than that! But because it's all in shades of cream and white the outfit becomes a look. You can play around with different shades of white that you have in your closet, but for an all "white" outfit I do like to mix up the shades a little bit to include both cream and white. It makes the overall look a bit more wearable for everyday. Another option would be to do all white on top with a pair of brown shoes. The brown in the shoes will soften the overall look so it's not so stark.
---
Look 2: All Brown Monochrome Outfit
Shop the Look

Boots and earrings were gifted. Coat is an old Gap coat so I linked some similar options for you.
This outfit is probably the biggest statement maker of the bunch. You'll often see an all white outfit (or mostly white), and it's even more common to see an all black outfit, but it's not often that you see an all brown outfit. Still the pieces in this look are classic pieces so you don't have too many trends competing with each other. I find that when you're making a statement in one area of your outfit, it's best to pull everything else back a bit. So since the brown monochrome of the outfit really stands out, I kept the silhouettes very basic. And to soften things even more I chose shades of beige on top to break the outfit up a bit. If I really wanted to make a statement I could swap out the beige for a camel colored top.
---
Look 3: All Black Monochrome Outfit
Shop the Look

Shoes (review here), earrings, and bag were gifted
I think sometimes we forget that an all black outfit is actually a monochrome outfit, but if you're really unsure if this trend is for you I'd suggest starting with an all black outfit… and then if you're still a little unsure breaking up the severity of an all black outfit with a charcoal layer like I did with this blazer. It adds just a touch of softness to this type of outfit that makes it a lot more wearable. I did play with trends a bit in this outfit since an all black outfit is a very classic look. Instead of above where the pieces were a bit more classic to offset the trendiness of the colors, this time I offset the classic color palette with a more trendy, modern denim silhouette, and a square toe ballet flat. This is a great way to keep a classic, timeless wardrobe feeling fresh by the way. Adding in a small element of subtle trend can keep your timeless pieces from looking dated!
---
All of these outfits can translate well to more colorful palettes too! You could do shades of red/rust, shades of blue/denim… the possibilities are endless.
And maybe the idea of head to toe monochrome is just too much for you… why not try layering a jacket and top in the same color? Or wearing denim, but keeping everything else the same color? This is definitely a trend you can make your own!
How do you feel about monochrome outfits? Love it? Hate it? Let me know in the comments!
Until next time,