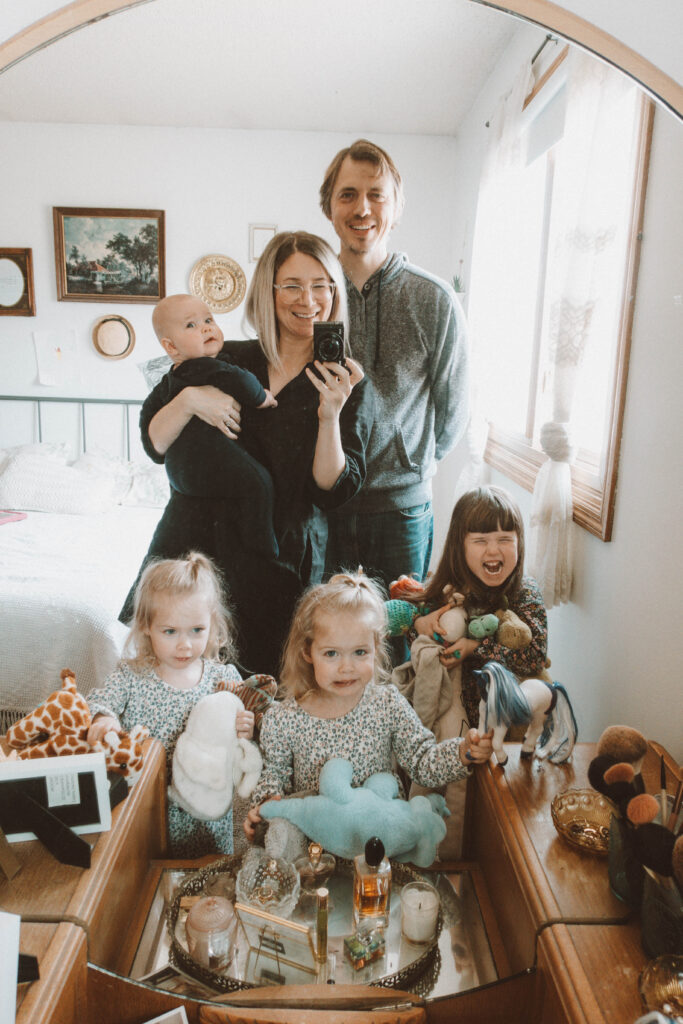 Hi there! My name is Karin and I'm wife to David, mother to Kit, Ella, Rosie, and Gabe. I'm passionate about mindful style, clean beauty, and joy filled motherhood.
I started doing Capsule Wardrobes in the summer of 2015 when Kit was only six months old (crazy how fast time goes!) and to document my journey, I started this blog.
In 2017 Our family increased by two (twins!), as did my desire to share about more than just my capsules. I knew my seasonal capsule wardrobe journey had ended and I was ready to dive into a more diversified group of topics.
Then in 2019 we welcomed our first baby boy Gabe (who is currently being spoiled rotten by his three older sisters).
My desire to share the little bits of my life that I'm passionate about has only grown over the years that I've been blogging, and now I focus on style, beauty, and motherhood.
One of my biggest goals in this space is to point you towards good, quality items that you'll be able to add to your home and keep for a really long time.
I feel so fortunate to have this opportunity to connect with each and every one of you.
I'm so glad you stopped by… let's have some fun!