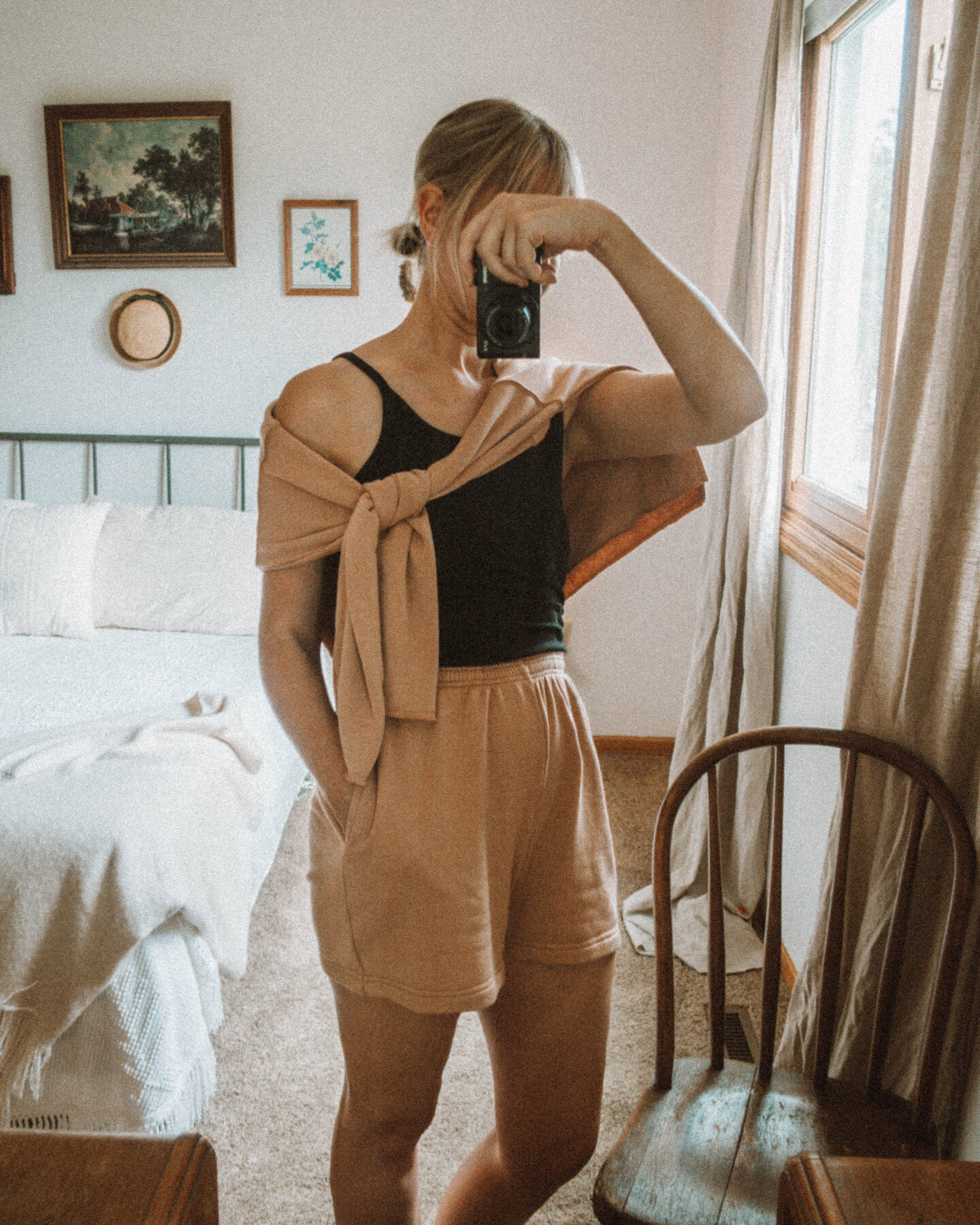 Happy Wednesday friends!
I've just got a quick little roundup of my favorite lounge sets for you guys today.
Over the last few months of being at home, I've made it a goal to really build up my lounge wear wardrobe.
Previous to this global pandemic, and all of the staying at home, I really had very little in that area… mostly just a pair of joggers and some leggings plus a couple of sweatshirts.
But I really wanted to build a small collection of sets that I can wear at home, and then for things such as school drop off (we have THREE in school this year… crazy!!) or quick grocery store runs.
I mean, I still love my "real" clothes and wear them as much as I can, but there are some days when a cozy set is all I want…
I figure a lot of you feel the same way.
SO if you are like me, and you want a few lounge sets to have on rotations then look no further!
Shop the Post:
Top row: white short/tee set | taupe henley set | knitted set
Middle row: tie dye top and bottoms | sweater jogger set
Bottom row: sweater hoodie and joggers | Long sleeve/short set | Short sweater set (this one is sold out so I linked to another set I think I like better! Top here, shorts here)

Check out my favorite linen lounge wear here
---
Until next time,