Ahhh we made it! It's Friday! And after the bedtime routine we just went through, I feel like its already next Friday! ? Today's soft, comfy athleisure outfits are definitely of the more practical bent…
but that's just the life right now. And I think it will be the life for a good long while yet.
YES, I'm itching to wear real clothes for more than just the 5 minutes it takes to drop my kids off in the school pick up line (on the days I manage to change out of my pajamas of course), and yes I do think those days are just around the corner, but…
I do think I have a new mindset about dressing for the life I'm living, and not dressing for the life I wish I were living.
It's taken me 6 years to figure out how to dress as a work from home mom after years of working a regular 9-5, and I would say most of those lessons were learned this last year. I have fully embraced leggings, joggers, elevated lounge sets… you name it. And I don't really see myself looking back (nor do I want to).
So with all that in mind, I thought it would be fun to do a little athleisure look book filled with outfits I have been personally reaching for a lot lately. Because if there's anything I learned this year about personal style, it's that you CAN look cute and still wear leggings. 😉
Seeing as this is a look book, the copy from here on out will be minimal although I did write specific notes as needed.
Alrighty then! Here's my athleisure look book:
Oh! And one final note: I feature my align leggings from Lululemon a lot in this post, and I do have a review of them here.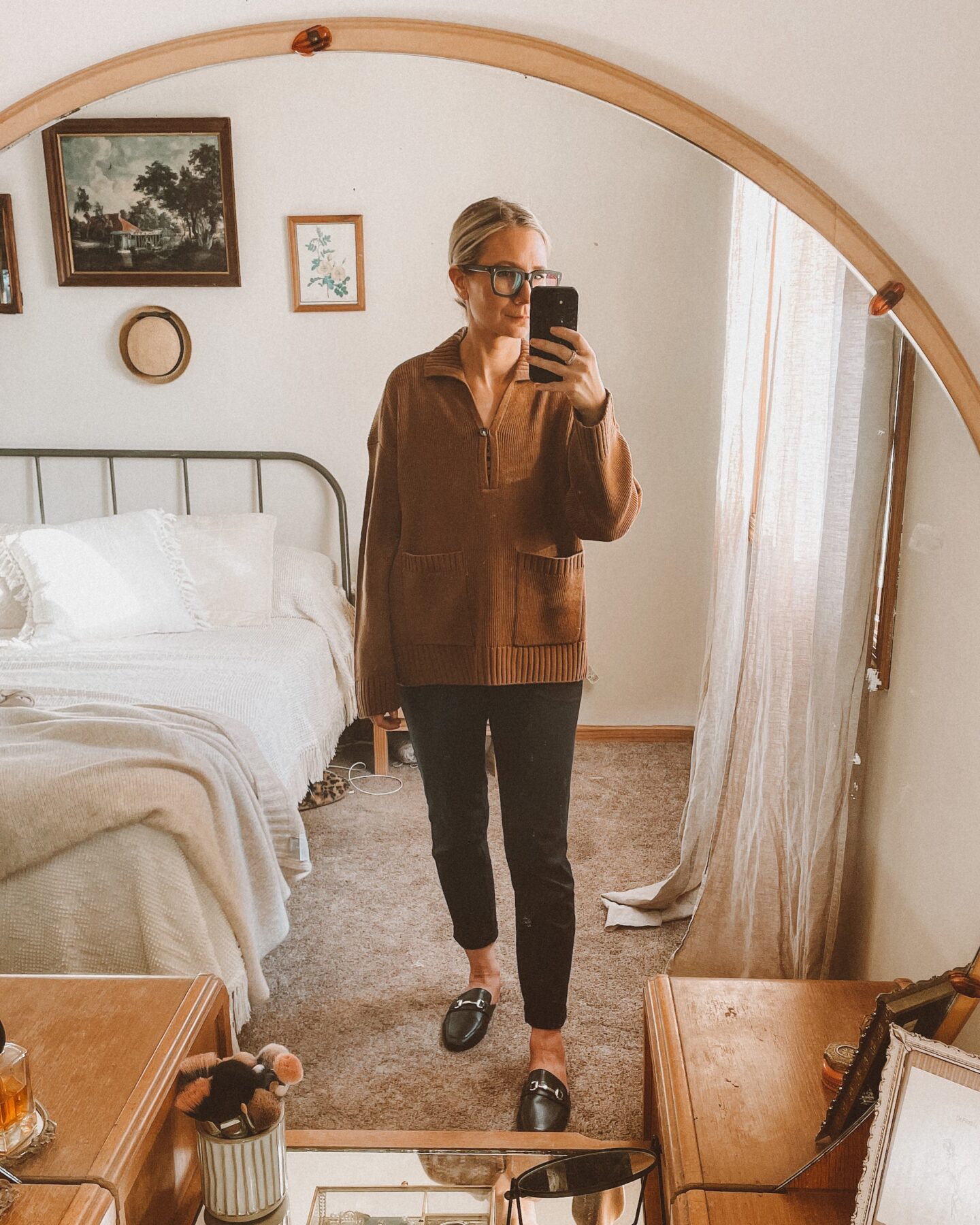 Shop the Look

Sweater was gifted. I'm wearing a small for reference. These pants are an old pair of Target sweatpants so I linked to a very similar style.
---
Shop the Look

Keep your true size in this jacket or size up. It runs a bit snug in the shoulders. I'm wearing the Veja's in my true size and after wearing them a bit they have formed to my feet for a pretty perfect fit.
---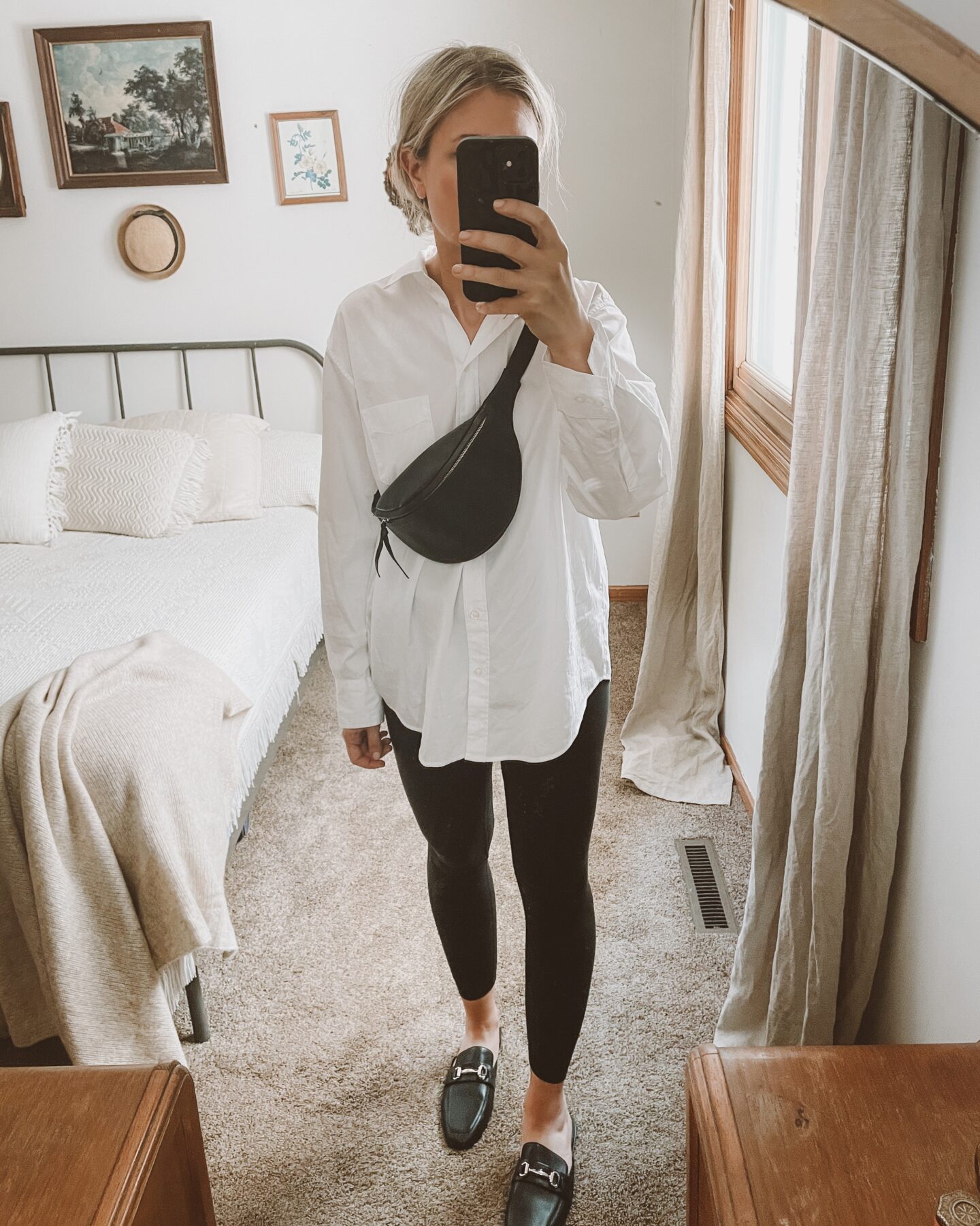 Shop the Look

Wearing a small in this shirt.
---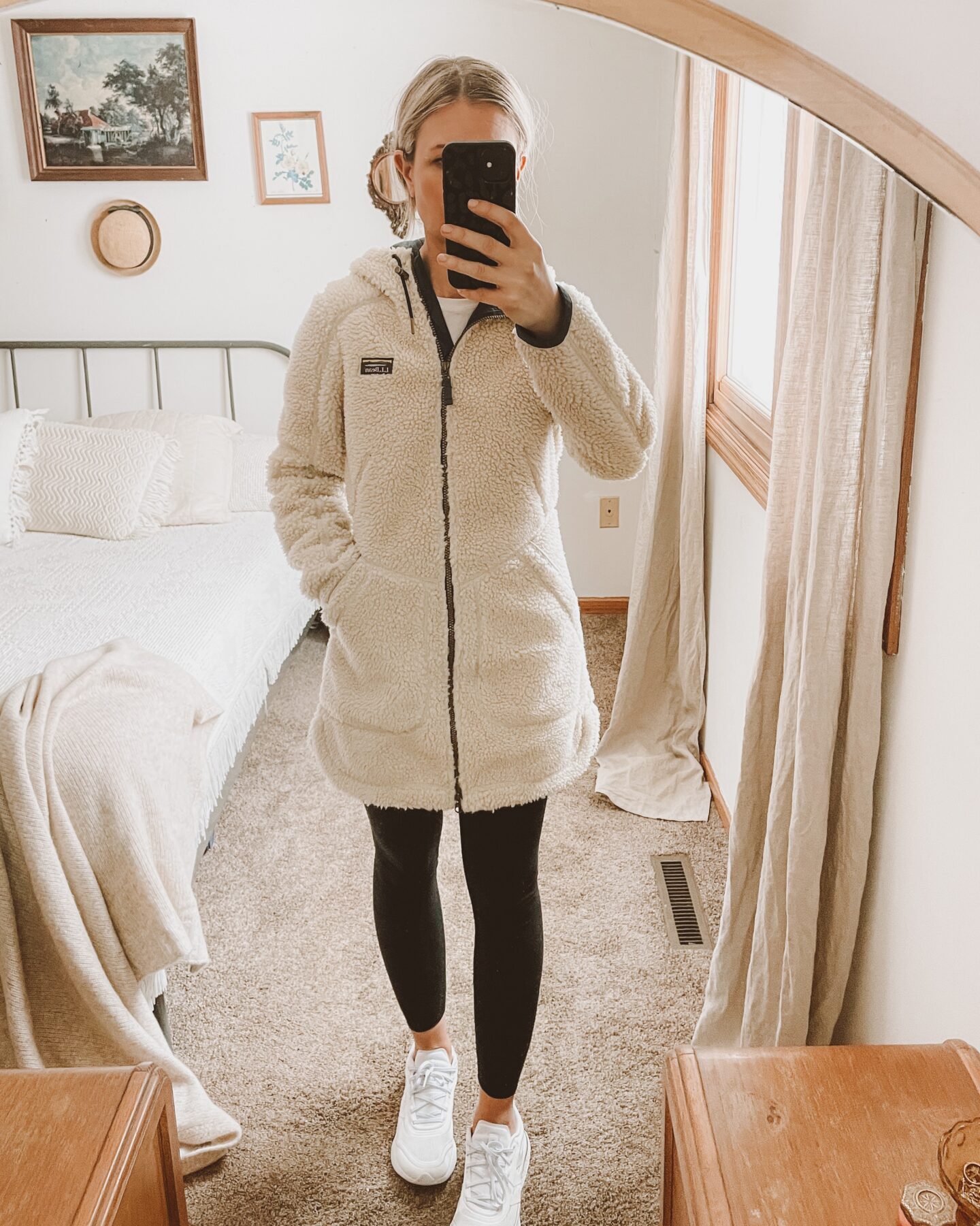 Shop the Look

This jacket runs really big so size down.
---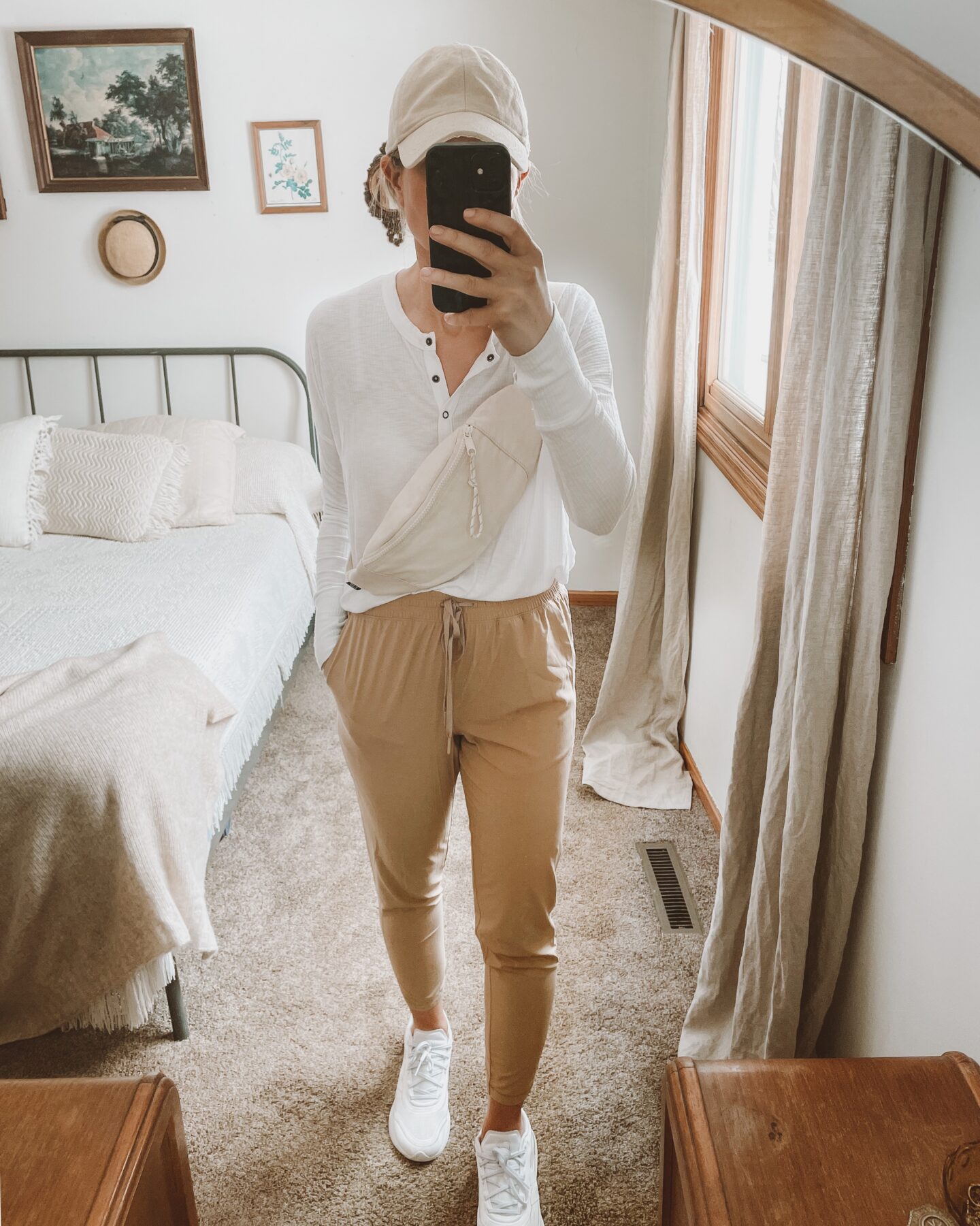 Shop the Look

The pants and top are from this past fall so these colors are no longer available, but I linked to the gray top and green joggers because I think that combo would be really cute too!
---
Shop the Look

This jacket is also a bit snug in the shoulders so I would stick with your true size or size up. Wearing a medium in the tee for a more oversized fit.
---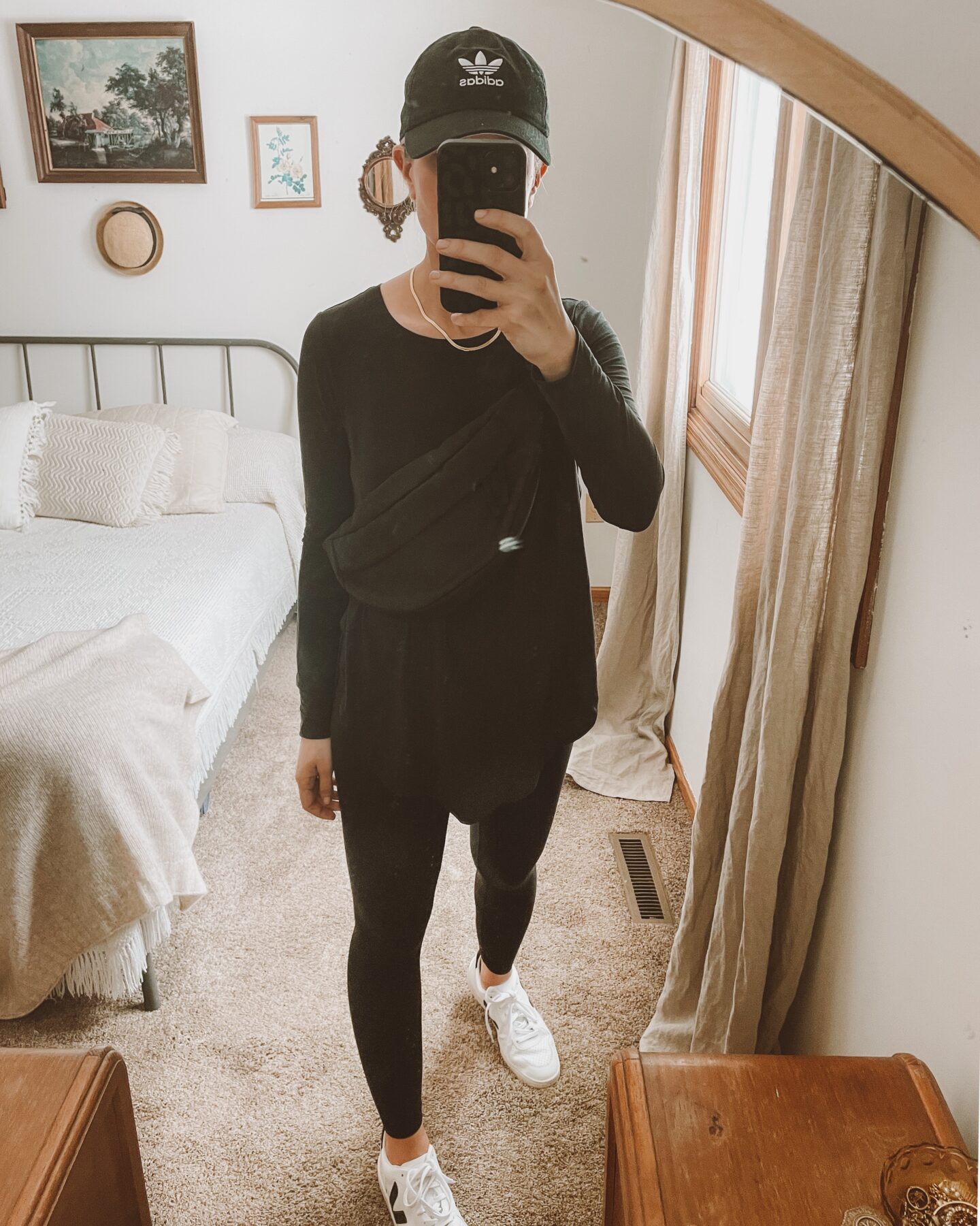 Shop the Look

---
Shop the Look

---
Shop the Look

---
Shop the Look

trench was gifted. see review here
---
And that's all I've got for you guys today! I hope you enjoyed these athleisure outfits. Like I said above, even though things will likely be opening up again, I've had a mindset shift in how I dress and I imagine I'll be wearing looks like this indefinitely going forward. What about you? Has the past year changed your mindset about dressing as well? What do you find yourself reaching for most lately? Let me know in the comments below!
Until next time,
Karin