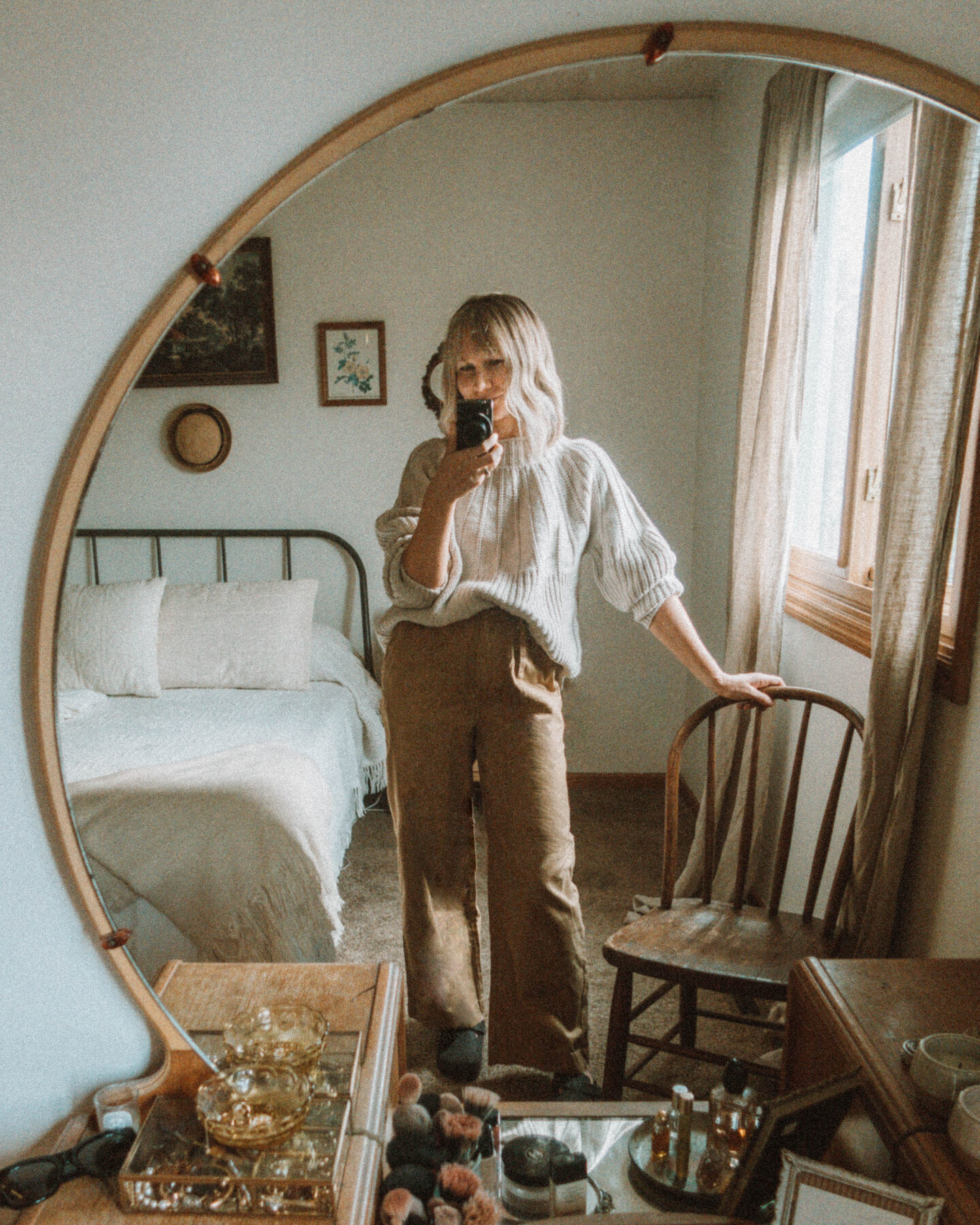 Hello there friends!
It feels like a while since I've posted here, even though I did do a few posts last week ha!
My head has been elsewhere the last few weeks, and honestly life has taken precedence over the energy I'm putting in here (read: I hadn't cleaned my house in weeks).
BUT I'm feeling a bit more caught up so I'm happy to be back here putting some content up for you guys.
And it's good timing too because I love this time of year, and I'm so excited to be talking about fall style!
I thought we could kick off this season with a little chat about what's on my fall style wishlist (although don't forget to check out my transitional outfits post here).
I don't necessarily plan on buying everything on this list, but these are the things that have caught my eye, and the things that are giving me all kinds of inspiration for Fall dressing: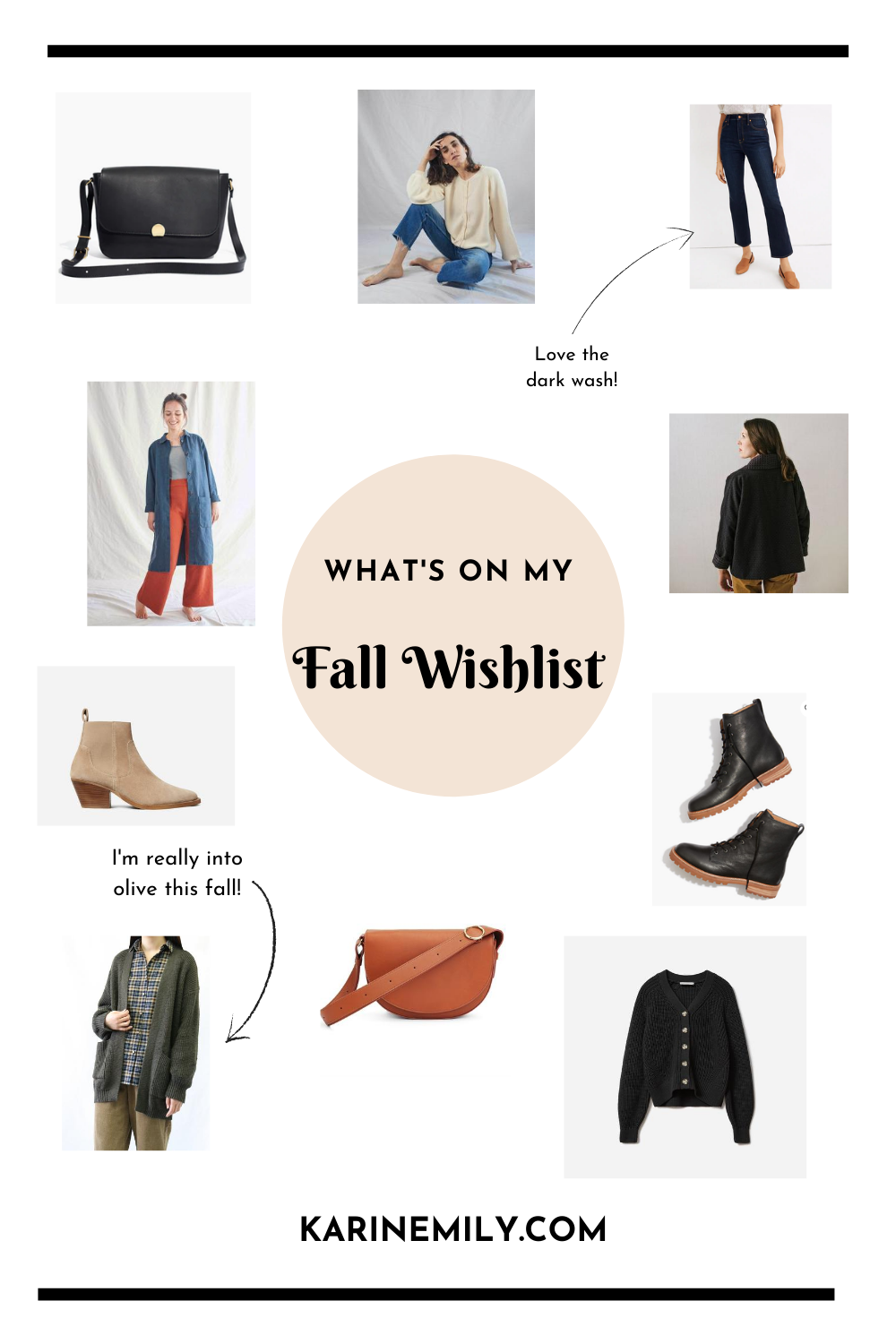 Shop my Fall Wishlist
Black bag | Cream cardigan | Dark wash denim | Dress/jacket | Taupe boots | Olive cardigan | Brown bag | Black cardigan | Black boots |
Jacket pattern
As you can probably tell by what's on my list, I'm feeling really inspired by earthy tones, soft and cozy sweaters, and easy boots.
I just really want to live in cozy, practical clothing this fall… I don't want to mess with anything fussy ha! I'm sure there will be a lot more staying at home in the months to come, and the idea of wearing anything other than soft, comfy, and easy is far from my mind.
---
Well that's all I've got for you guys today! I hope you enjoyed this peek into my fall style wishlist.
Are you guys excited for cooler weather? What's on your fall wishlist? Let me know in the comments!
Until next time,