Happy Friday friends!
I've been a little MIA on here this week, and that's mostly because I needed to get a bunch of admin stuff done behind the scenes, but also because I kind of hit a wall of tiredness this week and needed to slow down for a few days.
Being an 8 on the Enneagram, I'm really good at pushing, pushing, pushing to get it all done and then crashing for like a week straight when I finally get some down time.
BUT I'm learning that as a mom of 4 young kids, down time is rare and hard to come by which means I have to be better about forcing myself to schedule in down time so I'm not always pushing.
SO hard for me to do, but I'm feeling a lot better after this week which is a testament to how necessary it is.
Normally I would do an outfit roundup for my Friday post, but I just didn't have the time to pull it off this week so instead I created a quick collage of some of my Madewell fall style picks.
It seems like we're going to have a temperature dip here this week so I'm in full anticipation mode ha!
Here's my fall picks: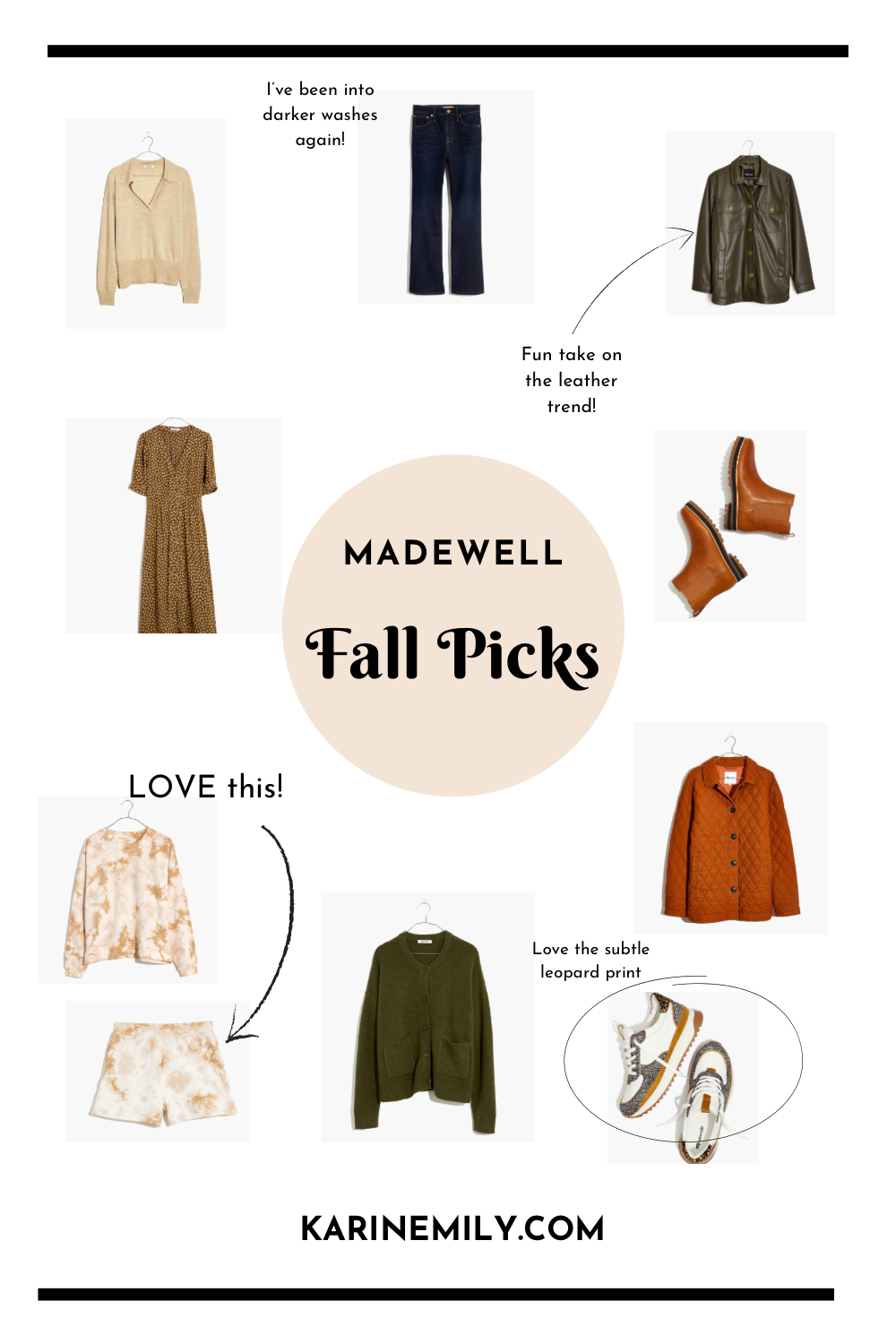 Links to shop (affiliate):

---
Well that's all I've got for you guys today! I hope you have a great weekend, and get some rest!
Until next time,
To see past outfit roundups click here