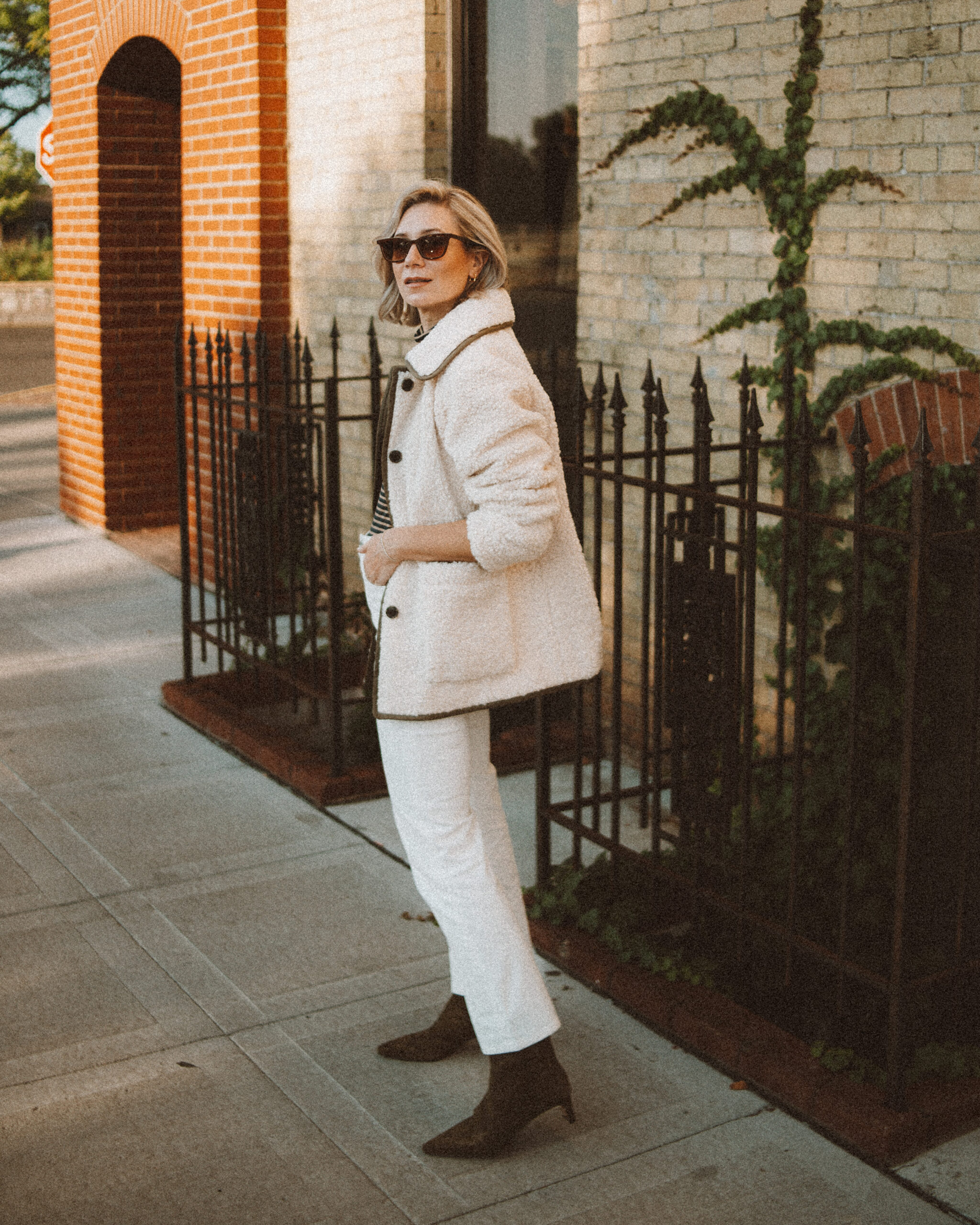 Thanks to J.Crew for sponsoring this post!

Sizing details: 26 in the pants, Small in the jacket, True Size 9 in the boots, Small in the turtleneck
Happy Friday my friends! The girls' are finishing up their first week of school, and this weekend it's supposed to dip down to the 60's so I am ALL in on fall fashion at this point ha! One of the pieces of clothing I had on my wish list for this fall was a goooood pair of corduroy pants… because we all know that a bad pair is a BAD pair. I wanted something soft and comfortable in a silhouette that I love. I expected the search to be a long one, but surprisingly it ended with the first I tried: this pair from J. Crew. I should have known because J. Crew has been doing the corduroy game for a long time so they've had lots of chances to perfect the design… and perfect it they have! I love this pair so much you guys!

Sizing notes: small in the coat, turtleneck and cardigan. True size 9 in the sneakers
The higher mid rise, the slight kick at the bottom, the almost white ivory color… ALL so good. They are exactly what I was envisioning when I put them on my wish list. I love that they are long enough to wear with sneakers, but also with a pair of booties tucked underneath for colder days. The straight leg fit makes them a classic, and the white is so chic for fall and winter. Plus they are SO comfortable… not rigid at all and the fabric is really soft. I got my true size, but they do run a little big so I'd go with your smaller size. These are the perfect pair of pants to add to any wardrobe… corduroy never goes out of style and the fit is also timeless.
---
Well that's all I've got for you guys today! I hope you enjoyed my ode to corduroy ha! Have a great weekend everyone. ♥️
Until next time,
Karin