Happy Friday friends!
It's been awhile since I posted a roundup of my outfits on here (if you want to see them in real time make sure to check out my Instagram)!
And because it's been awhile, I did more of a roundup of what I've been wearing lately instead of a day by day breakdown of each outfit.
While I love doing these posts for you guys, and they are the posts I look most forward to sharing…
they are very time consuming. So they had to be tabled the last couple of weeks.
But we're back on track folks!
With that said, knowing that we're about to enter an extremely busy season with three kids now in school + distance learning, etc. I may have to be a bit more brief in the copy of these posts.
I probably won't break down the individual outfits anymore unless there's something very specific I want to share with you, but I do hope you'll still find value in seeing what I'm actually wearing!
Let's get to it:
Outfit 1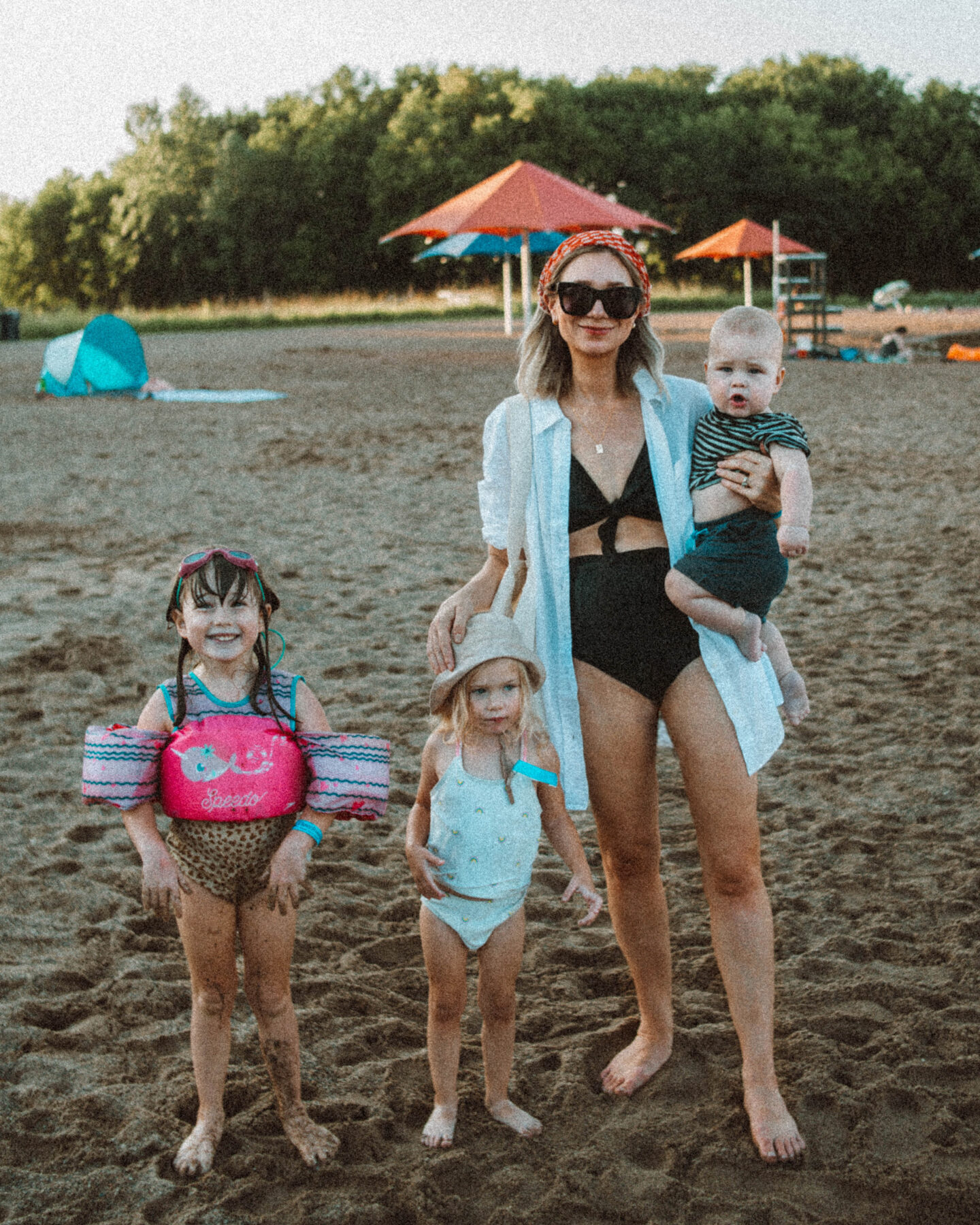 ---
Shop my Outfit
A fit note on this shirt: it runs very over-sized, and I sized up to a medium…which was unnecessary. However, I do love how blousy it looks when it's tucked in so if you're interested in picking it up I would stay true to size unless you want that really over-sized blouse tucked in look.
---
Outfit 2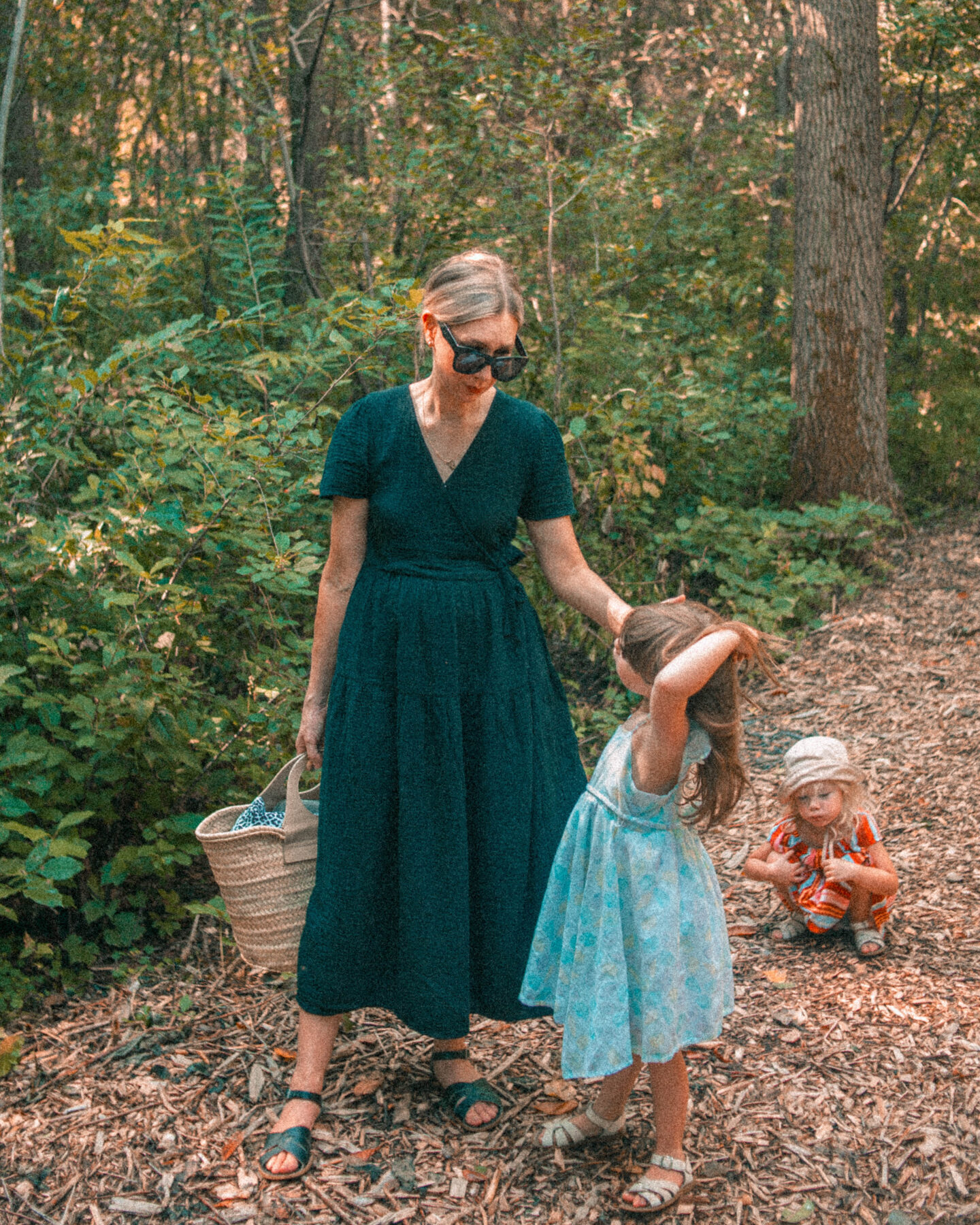 ---
Shop my Outfit

LOVE this dress, and it feels like it is made super well. The fabric is a nice, thick cotton gauze. I sized down to an XS.
---
Outfit 3
---
Shop my Outfit

I had a bunch of questions about sizing on this tee on Instagram: I took my normal size, but I kind of wish I would have sized up for extra room. BUT if you like how it looks on me, then just grab your true size.
---
Outfit 4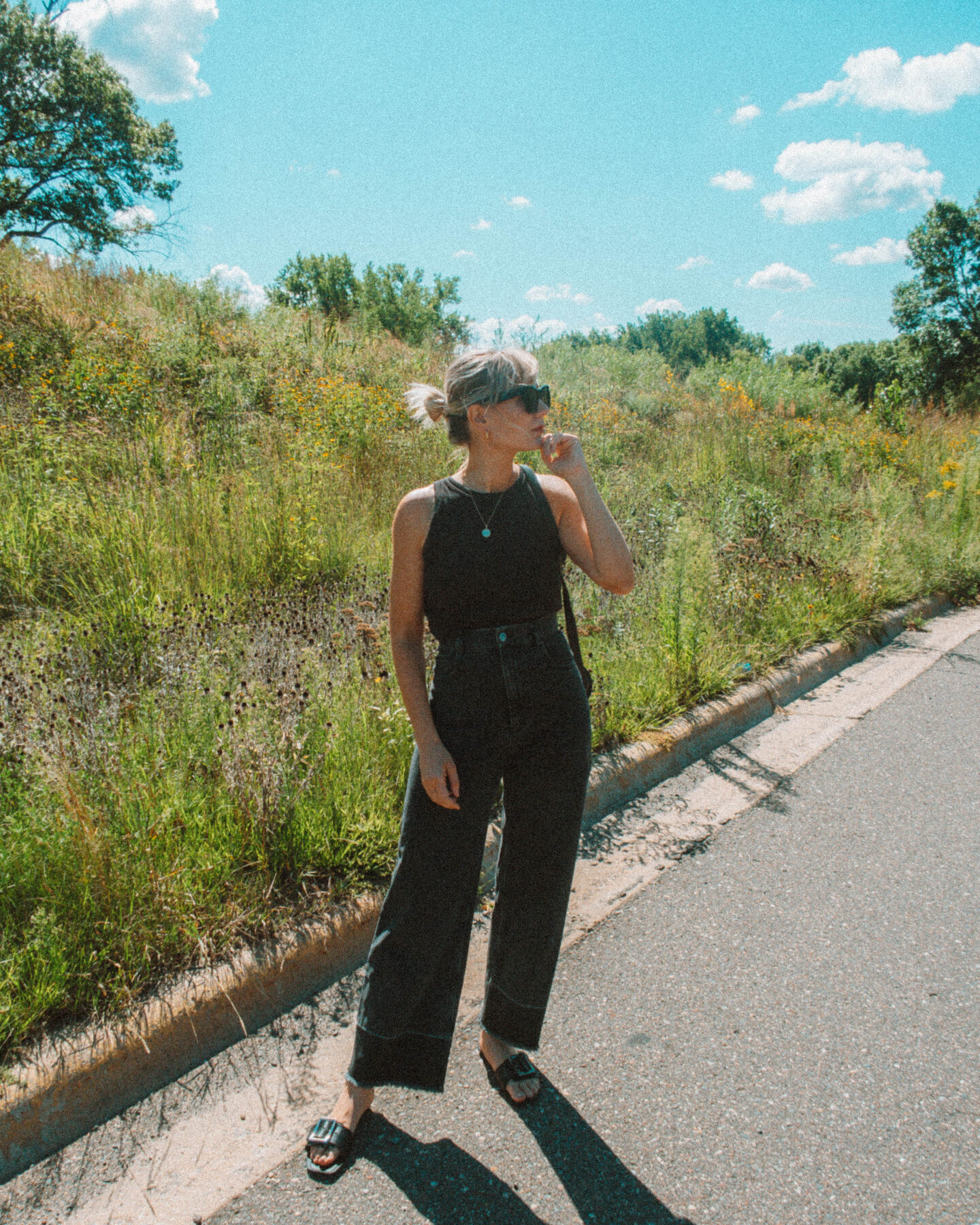 ---
Shop my Outfit

Shoes are true to size. I'm a 9 US, and I took these in a European 40.
---
Outfit 5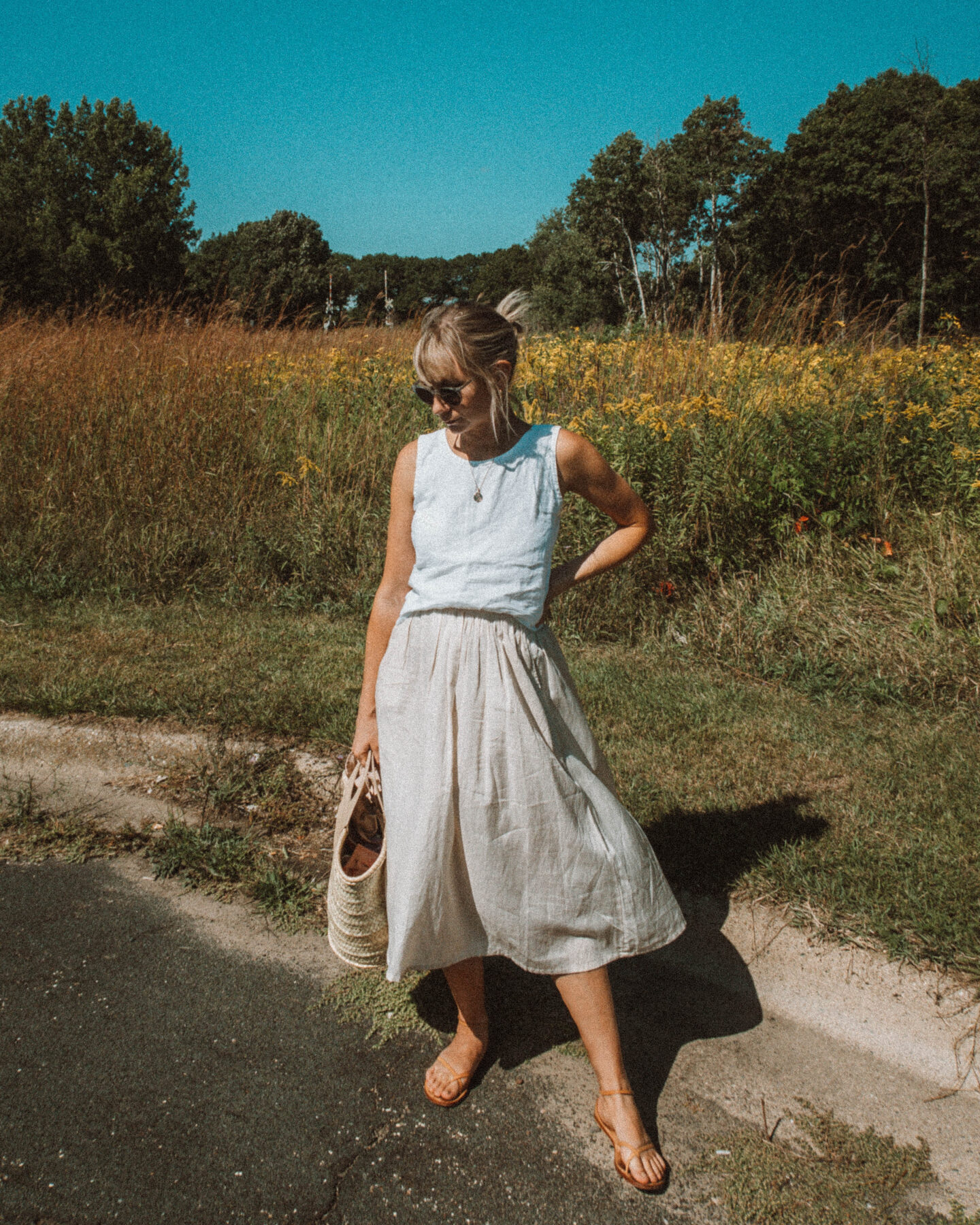 ---
Shop my Outfit
I have a review of this tank here.
---
Option 6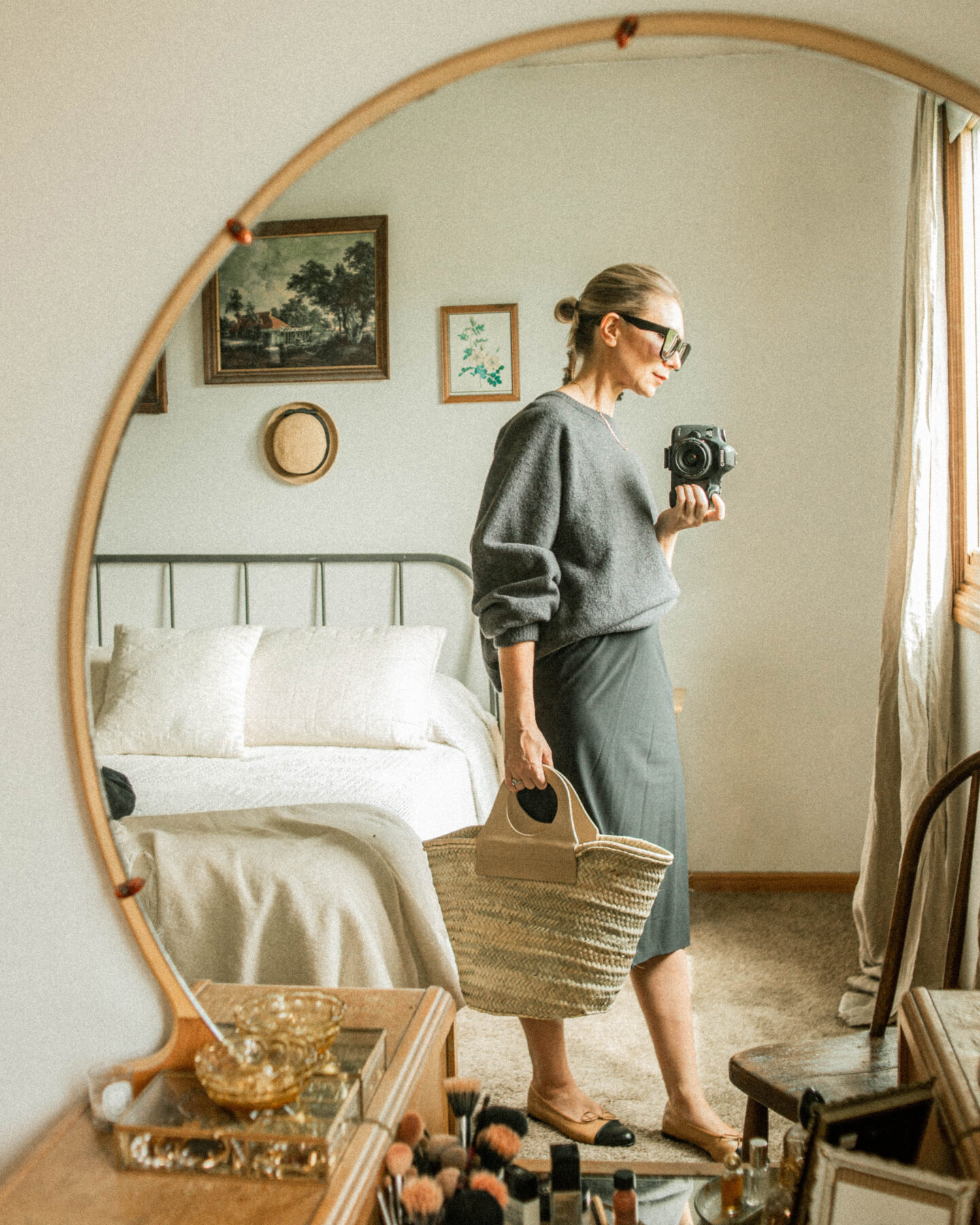 ---
Shop my Outfit
---
Option 7
---
Shop my Outfit
---
Well that's my roundup of what I've been wearing lately! I hope you enjoyed a peek into my daily style. This is our last weekend before Bug starts Kindergarten, and I may or may not have cried a little already. It's going to be weird not having her here all day a couple of times a week (her school is doing a hybrid).
Have your kids started school yet? What are your school districts doing? Did anyone decide to Homsechool? Let me know in the comments!
Until next time,