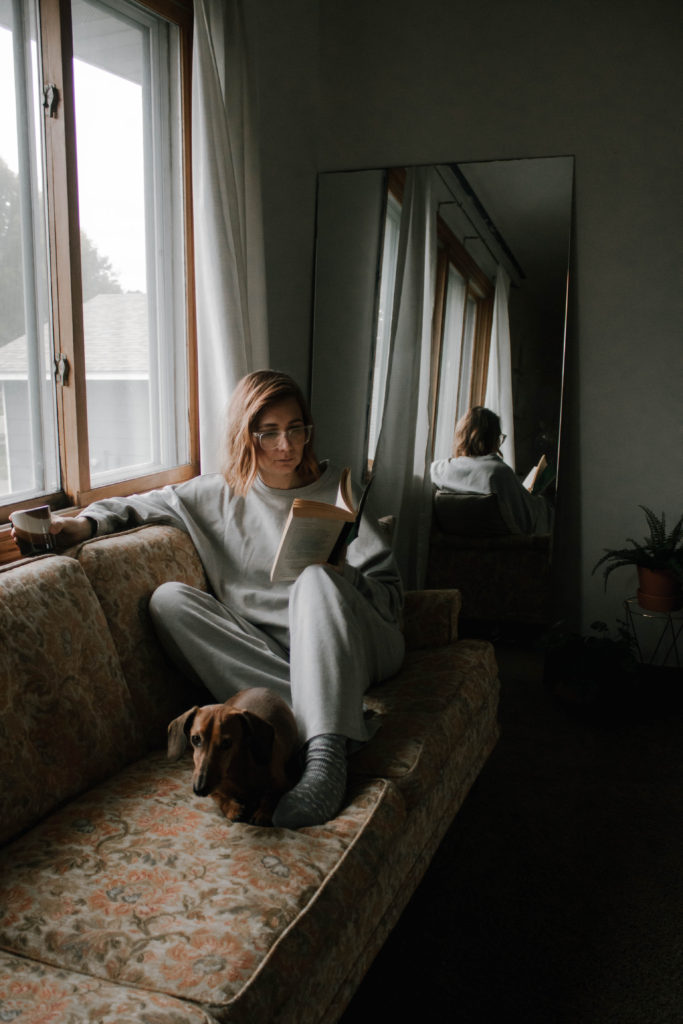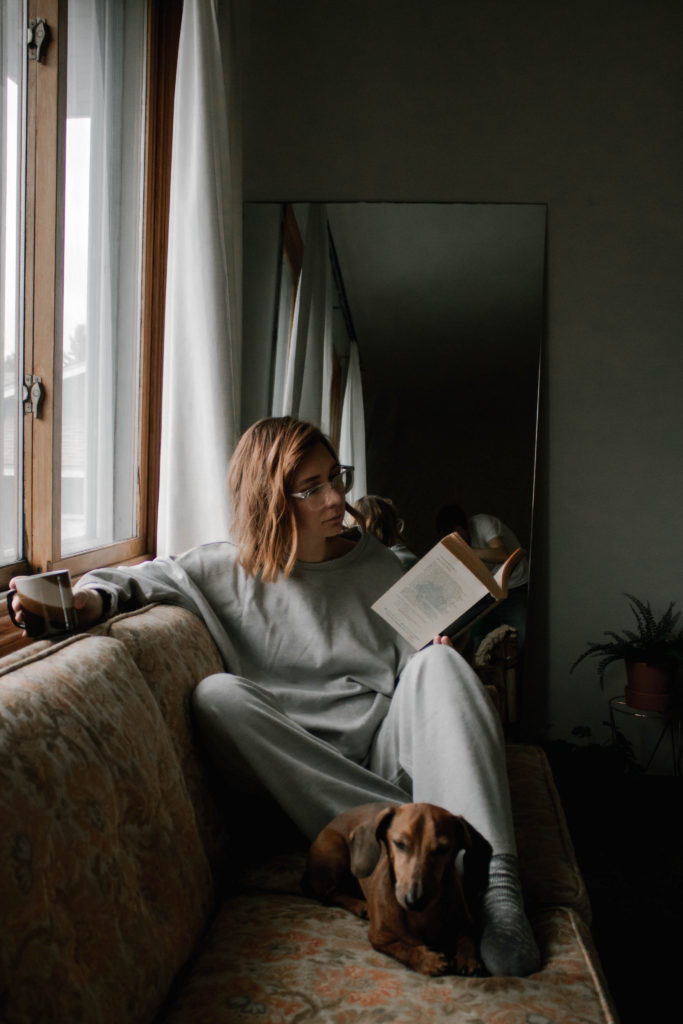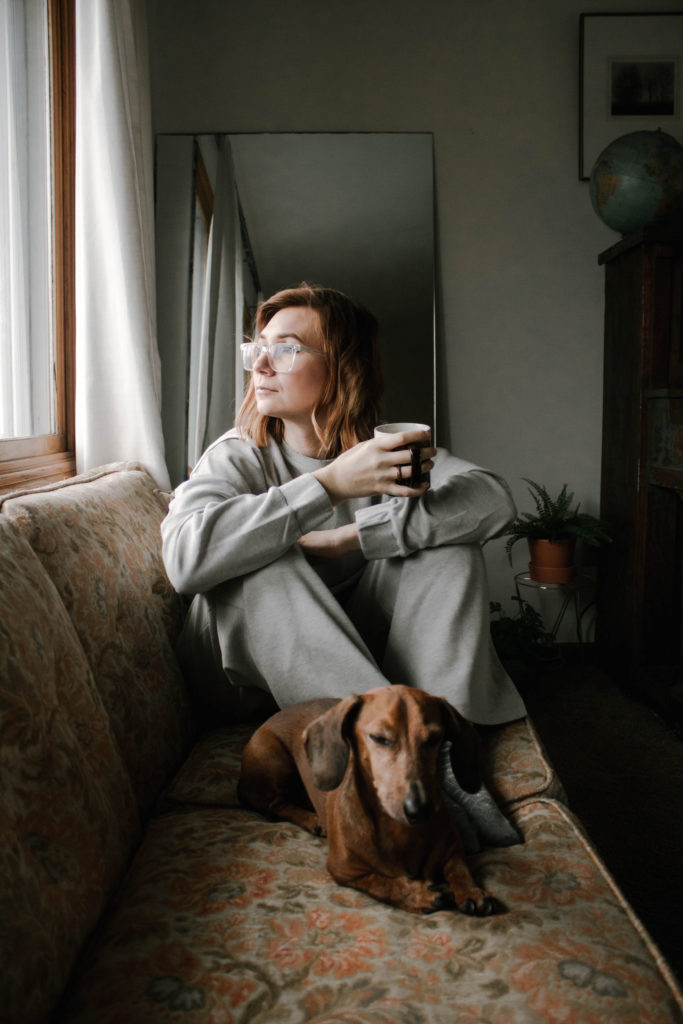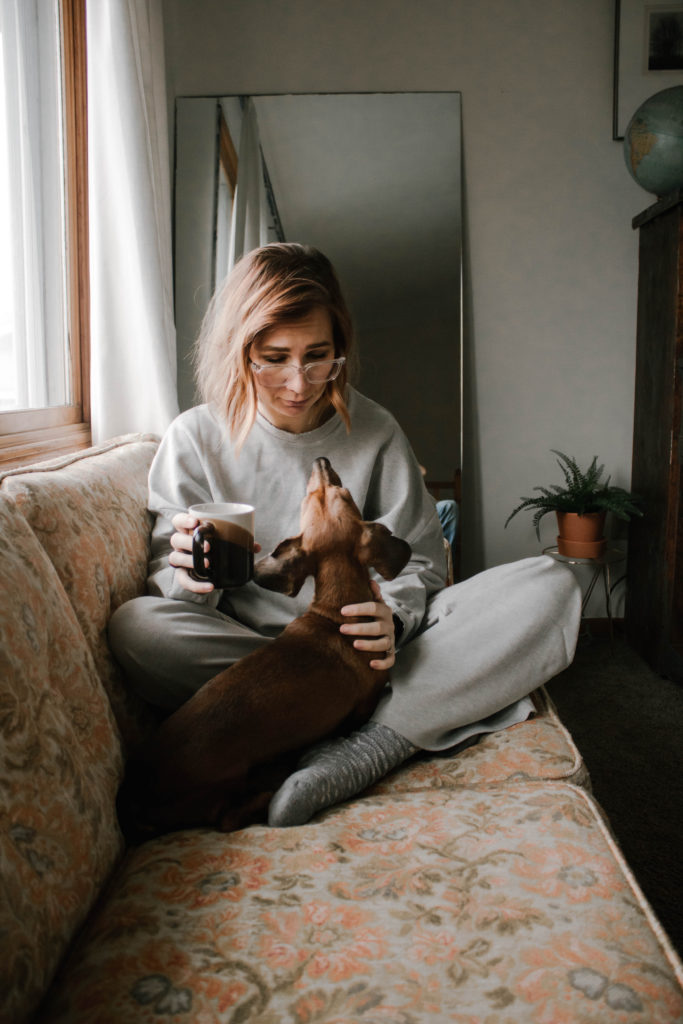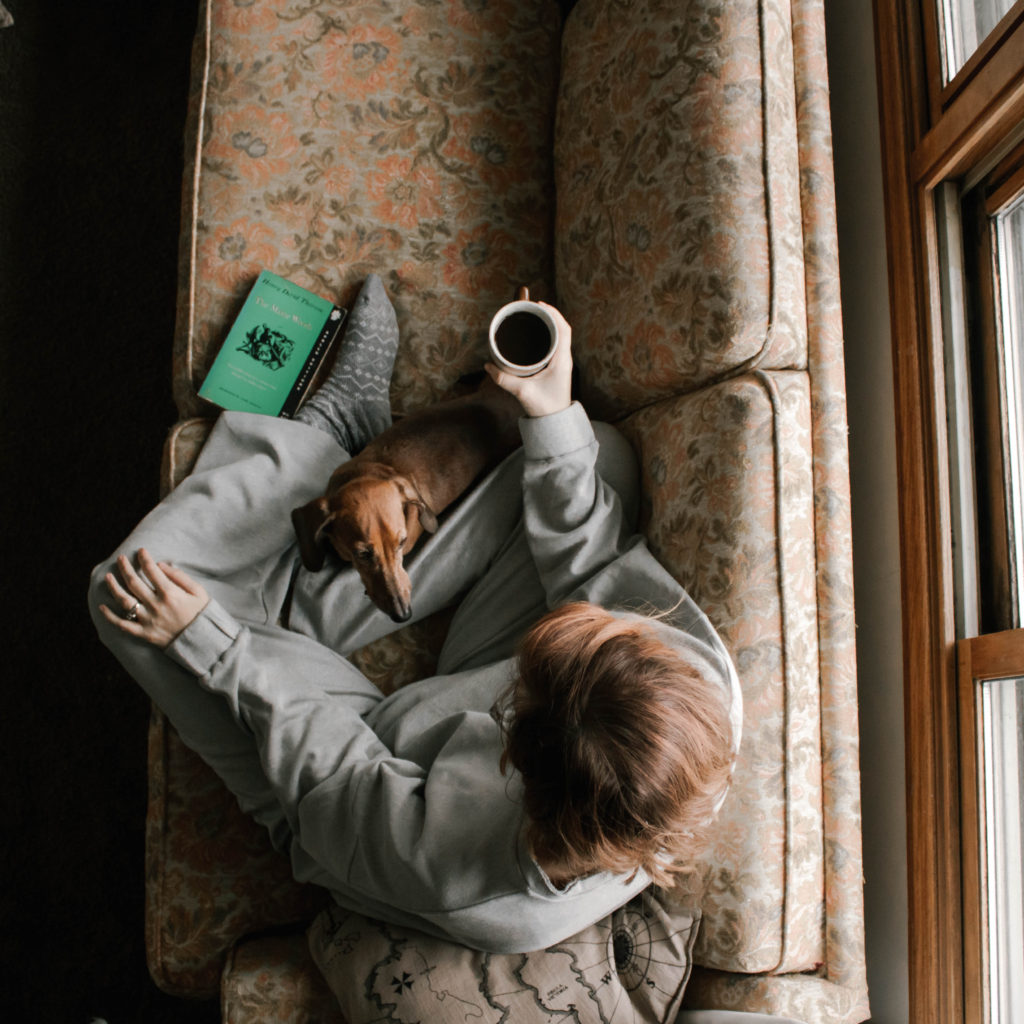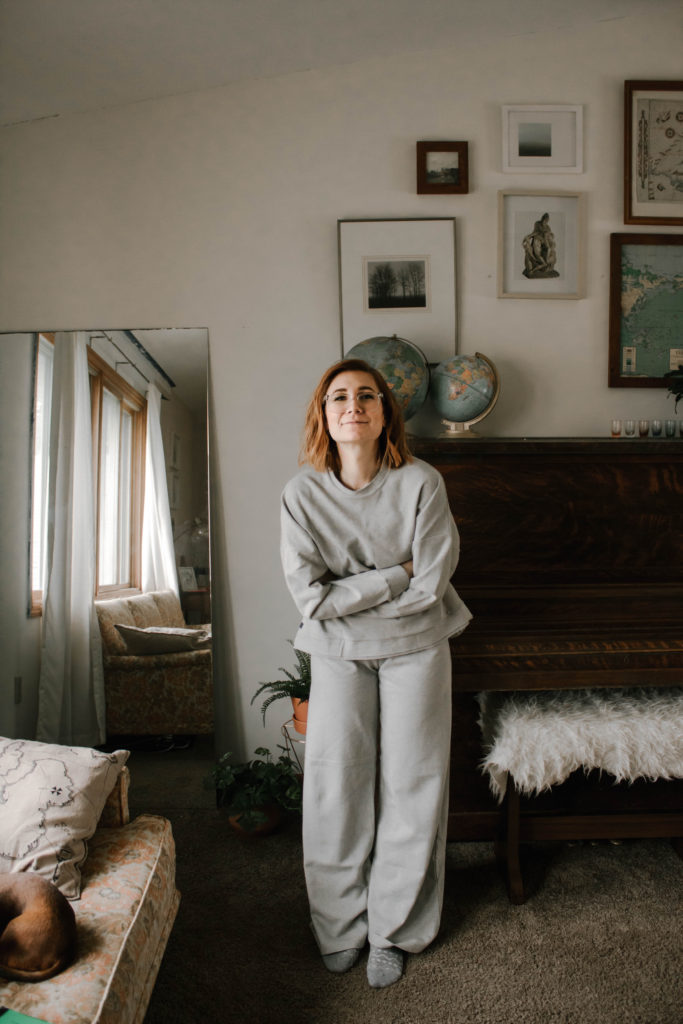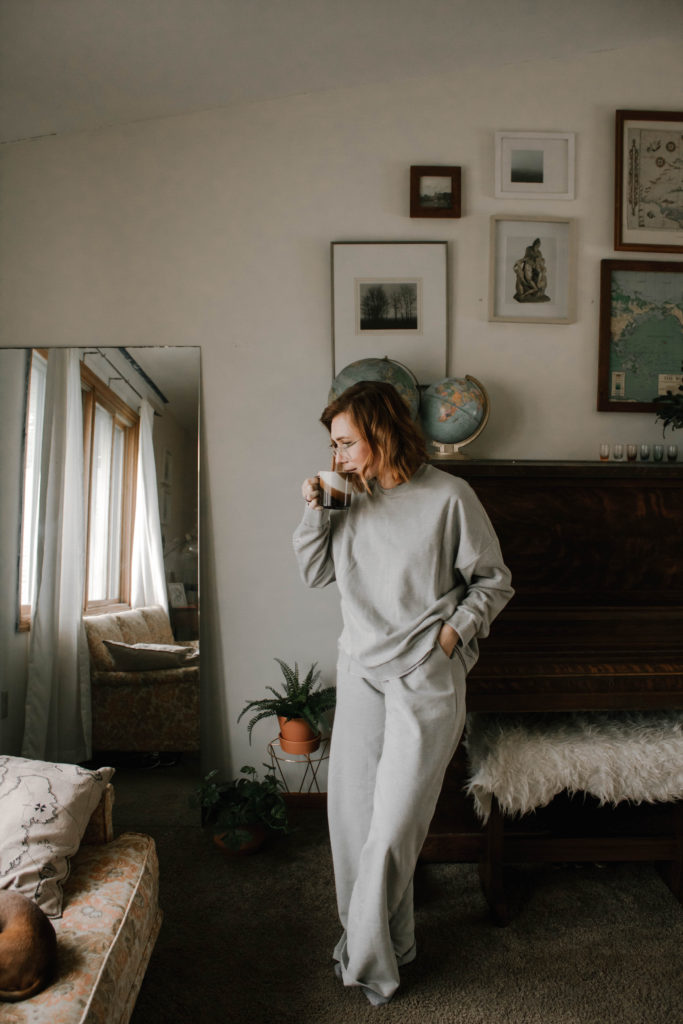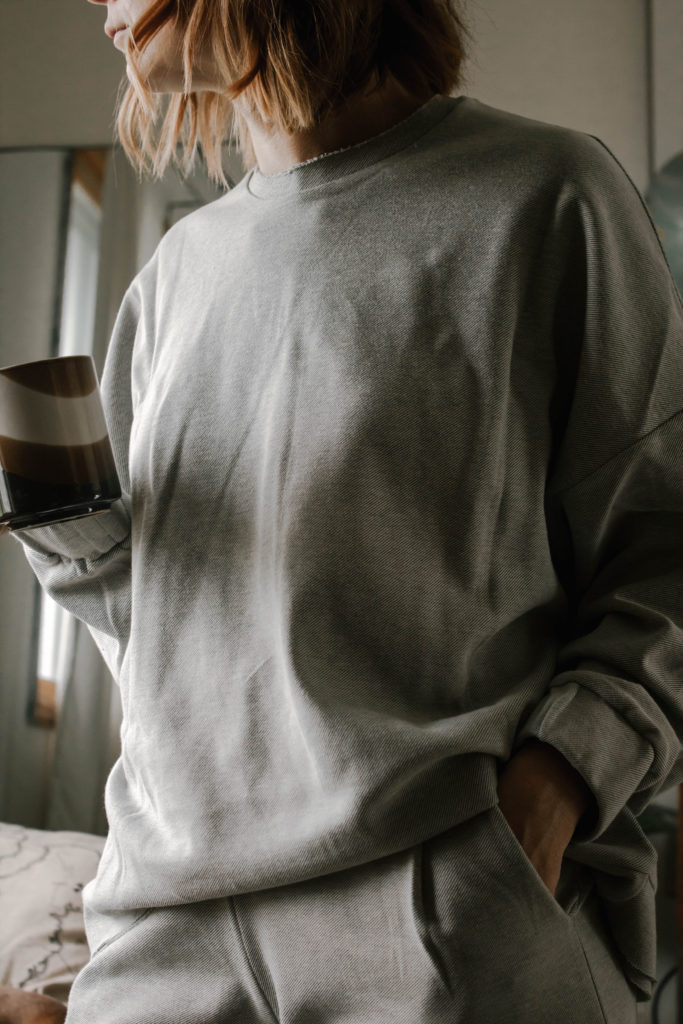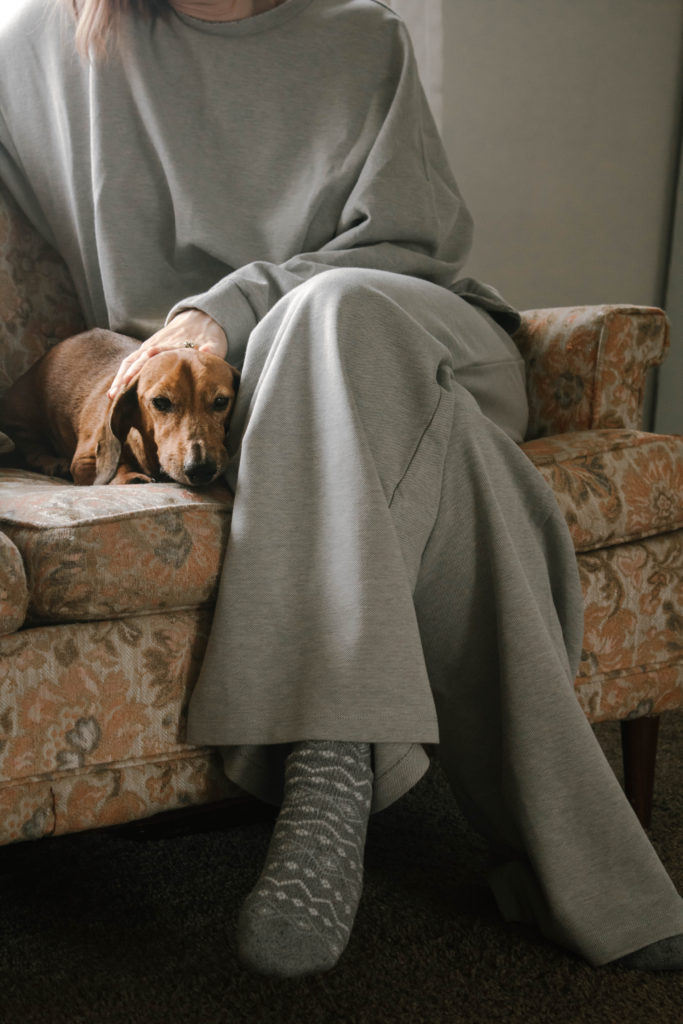 This post was sponsored by Les Lunes. All thoughts and opinions are my own per usual!
I'm excited to share this post with you today. Mostly because we'll be talking about lounge wear… and I know I've said this before, but lounge wear is my happy place. I'm never happier than when I'm wearing my slippers and something cozy.
I'm serious. David makes fun of me about it, but I just can't bring myself to care.
As a work at home mom, I do make an effort to get dressed on a daily basis because it makes me feel like I'm accomplishing something…
but I do often change into lounge wear as soon as David gets home ha!
Sorry David (not really sorry).
So I was happy to collaborate with Les Lunes when they reached out because…
they have done a great job of marrying the two concepts:
lounge wear that looks cool enough to wear in real life.
(pssst… keep reading for a discount code)
Les Lunes is all about soft, eco friendly clothing. Their collection includes (but is not limited to) flattering jumpsuits, comfy lounge wear, and intimates. They specialize in comfortable basics in modern cuts.
They sent me the generous sweatshirt and the bowie wide leg pant to try out for you guys so I thought I'd share my thoughts:
//Material//
:: They're both made of a mix of organic cotton and charcoal from bamboo (without any artificial dyes) so they're super soft.
:: The material has a nice weight to it… they're soft, but they feel substantial. I haven't owned them long enough to confirm this, but I imagine that they'll hold up really well. The material is thick enough that it won't stretch out.
:: the material has a slight texture to it that I really like. It makes them look slightly more upscale.
//Fit//
:: these are both quite oversized. The sweatshirt sizes Small to Large and the pants size XS to Large.
:: they fit true to size, but they are meant to be baggy.
:: the pants are VERY long as you can see in the photos with an elastic waistline. I like this for lounging around the house because they keep my feet warm, but if I end up deciding to wear them outside of the house I'll have to get them tailored. I don't own a pair of heels high enough to account for the length. For reference I'm 5'5″. If you're tall these will be perfect for you. If you're short… you're going to have to get them tailored. They do have a pocket thought which I find extremely beneficial!
:: the sweatshirt has a nice open neckline with a slight raw edge. The Sleeves are gathered at the wrist with a pretty wide cuff, which I actually really love because it keeps the oversize fit from being annoying. Practically speaking, I get annoyed by wide, billowing sleeves when I'm doing things around the house… they just seem to get in the way. It's a unisex fit so it is pretty boxy, but I actually appreciate that. Most of my other sweatshirts are very fitted, and this one is just loose and comfortable.
If you're looking for lounge wear that both looks great, feels great, and is sustainably made, I highly recommend Les Lunes…
they've graciously offered Truncation readers 15% off any purchase using code TRUNCATION15. Best part? The code doesn't expire, and you can use it more than once!
Are you a lounge wear every day or get dressed every day kind of girl?
Until next time,
Karin