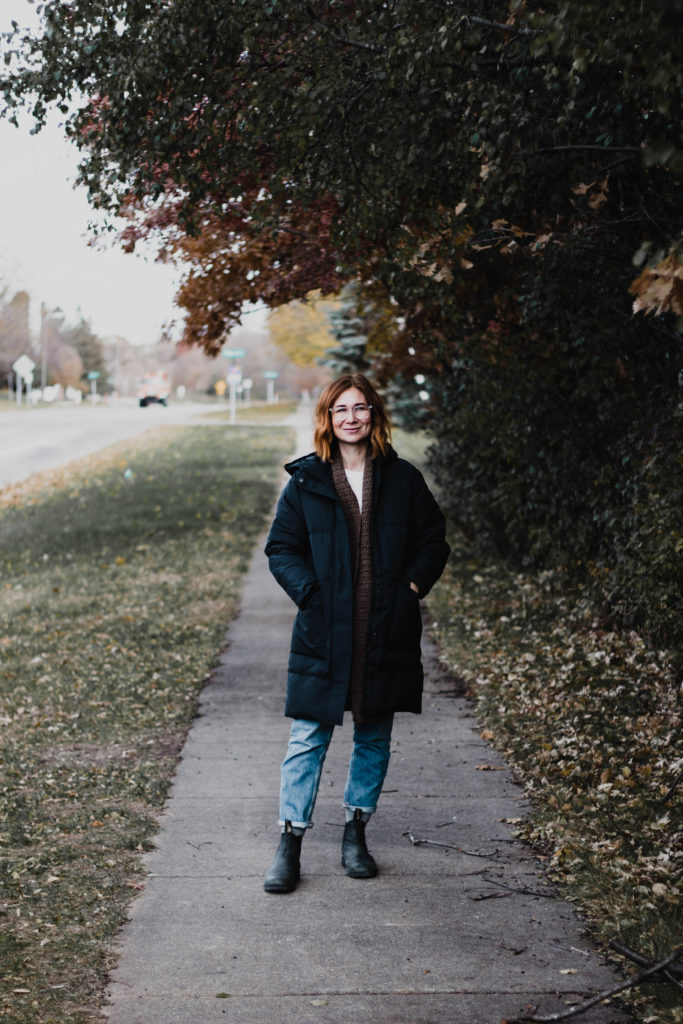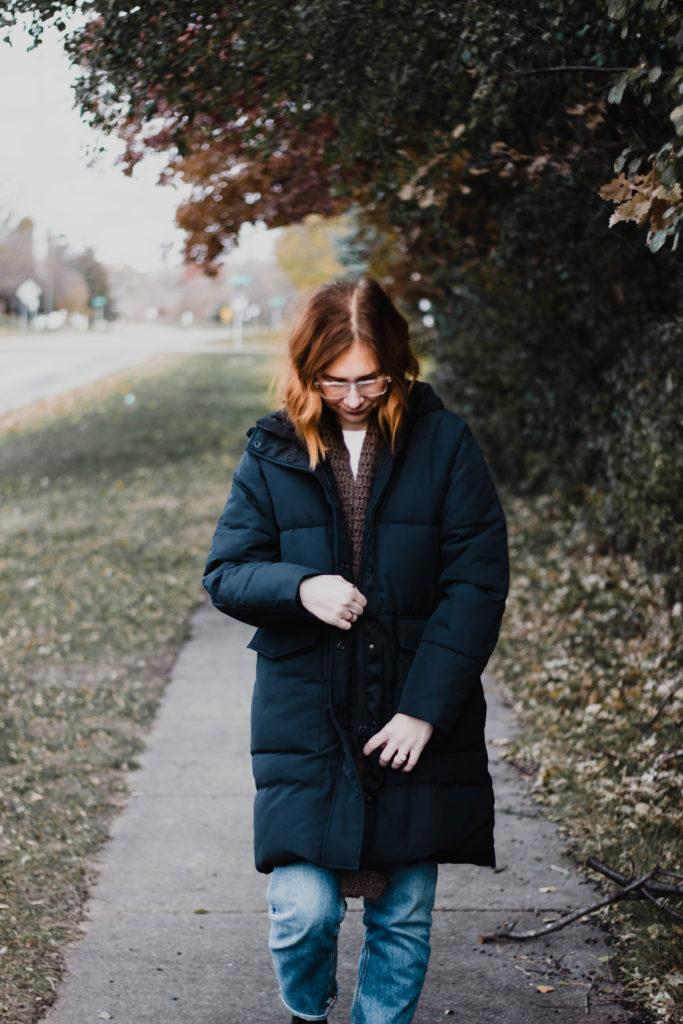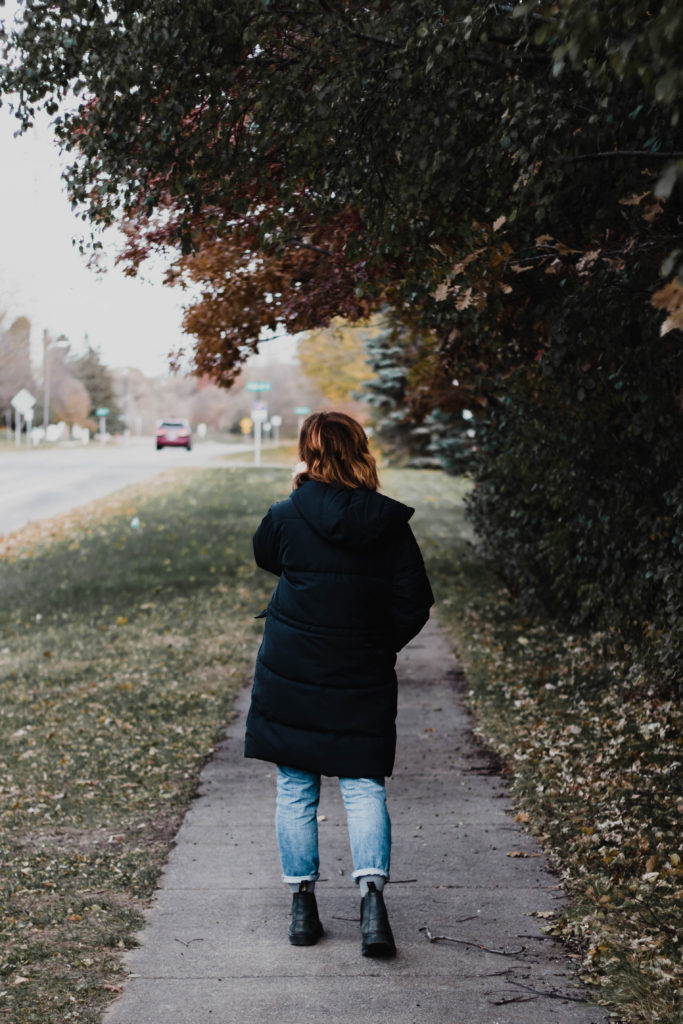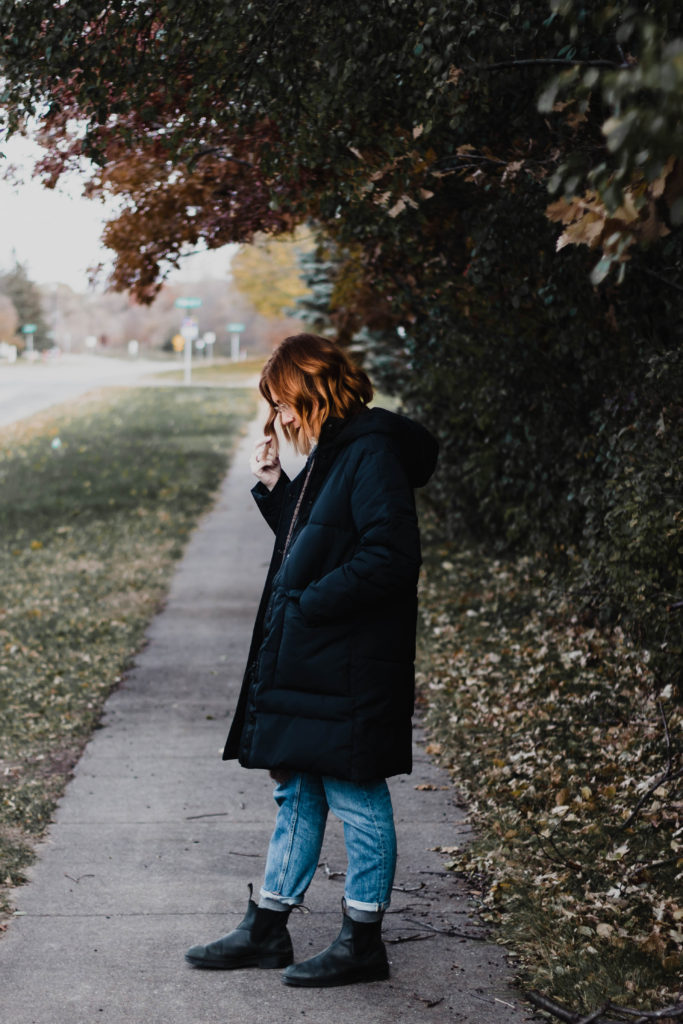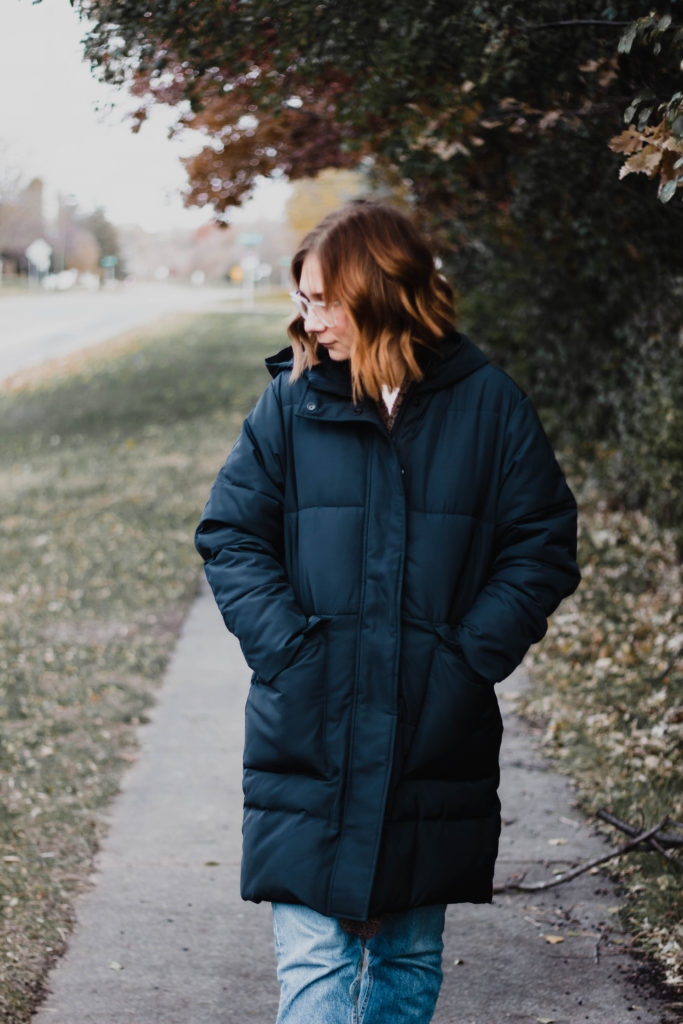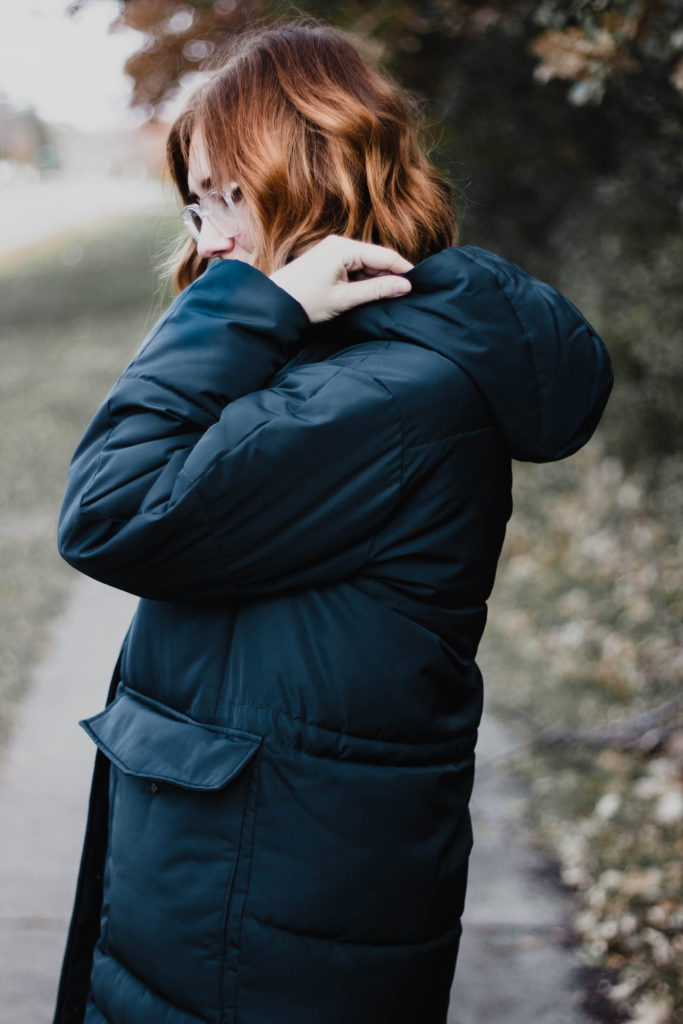 updated on 11/4/19 to say: I've now used this coat for an entire winter season and the verdict is…
it's great! It kept me warm and cozy through an entire winter (with one of the coldest/snowiest February's on record). With that said: it may be TOO warm if your climate isn't like mine. Something to keep in mind. But if you're going for serious warmth, I highly recommend it!
I once read in a book about French style that French women would never wear a puffer coat.
Something about it not flattering the figure ha!
And my first thought after reading that was… they've never been to Midwest.
My figure is the last thing I'm thinking of when it's -20 outside. SOMETIMES I care more about my comfort than my figure… sometimes. 😉
But my second thought was, "I don't think they're that bad?" ?‍♀️
Which is probably why I'm happily from Midwest and not Paris.
But I digress.
Speaking of outerwear (how's that for a transition?)!
I'm pretty excited to share today's post with you because a.) I get to partner with one of my favorite brands and b.) we're talking about goooood outerwear.
Yay!
You guys know how much I appreciate Everlane. They make ethical fashion doable for a lot of people, and their wide range of basics is perfect for those of us who like to have a wardrobe made up of, well, basics.
You'll also know if you're a long time follower that for awhile there, I felt like I wasn't really connecting with anything they were creating.
But at some point this summer, that all changed for me. I just have really resonated with all of their recent designs. You'll know by now that I live in their denim, and I've been super enjoying their glove flats and cotton sweaters (can't wear wool boo). I mean, that's no surprise to you if you read my weekly outfit posts.
So I was intrigued to hear about their new Renew collection.
They gist:
it's a new outerwear collection made of discarded plastic bottles.
But not only are they using discarded plastic bottles in their new line, they have also made the commitment to eliminate all virgin plastic in their supply chain by 2021:
including eliminating all single use plastic from their offices and stores,
replacing all synthetic fabrics with renewed materials,
and replacing all virgin plastic poly bags with renewed versions.
Cool right?
I think so!
The collection includes 2 fleece sweatshirts (including this beautiful mustard colored one), 2 lightweight jackets, 4 heavyweight coats.
(the men's line includes 2 fleece sweatshirts, 1 puffer, and 2 parkas)
To help me share about their new line, Everlane kindly sent me one of the Long Puffer Coats in Black.
It retails for $175, and it. means. business. ha!
It's really cozy and warm… much more than I thought it would be!
The specs:
:: I'm 5'5″ and it hits me right at my knees
:: It's oversized. I normally wear an XS, but I gambled on a S so I can wear chunky sweaters with it. I would suggest doing the same and ordering a size up if you plan on layering under it. Order your normal size if not.
:: It's still very structured for a puffy coat, with a slight a-line shape. The material is very sturdy and thick. It's definitely meant for very chilly weather.
:: It has a nice, big hood, the hard wear is black, and the pockets are massive (love!). It zips up the front, and there are also button closures.
:: the fabric is very matte, which I love. I hate black puffer coats that look shiny… whether they are or not, I think it makes them look cheap. This one is a nice shine free fabric that looks really nice.
:: overall, I'm really pleased! I'll keep you guys updated once it gets colder, and I can really put it to the test. I imagine it will pass the test though as I was sweating in it on a forty degree day ?.
You can find it here.
I think this line is really cool, and I'm happy to see Everlane moving in this direction.
The line launches today, and I imagine it will sell out pretty quickly so if you are interested make sure to head over and take a look now.
Oh and if you're worried about the possible environmental impacts of washing synthetic fabrics in your washing machine, try the guppy bag. It reduces the amount of microfibers that may enter rivers and oceans from washing. ??
I hope you found this helpful!
And thanks to Everlane for sending me to coat to review for you guys.
What do you think of this new initiative?
Also wearing:
Until next time,
Karin