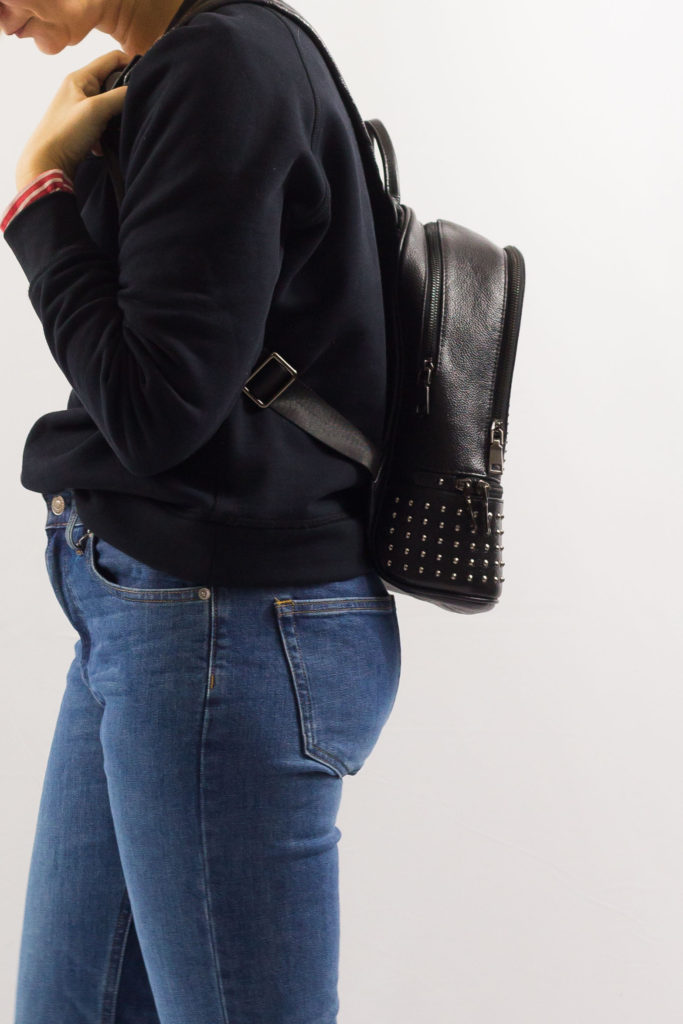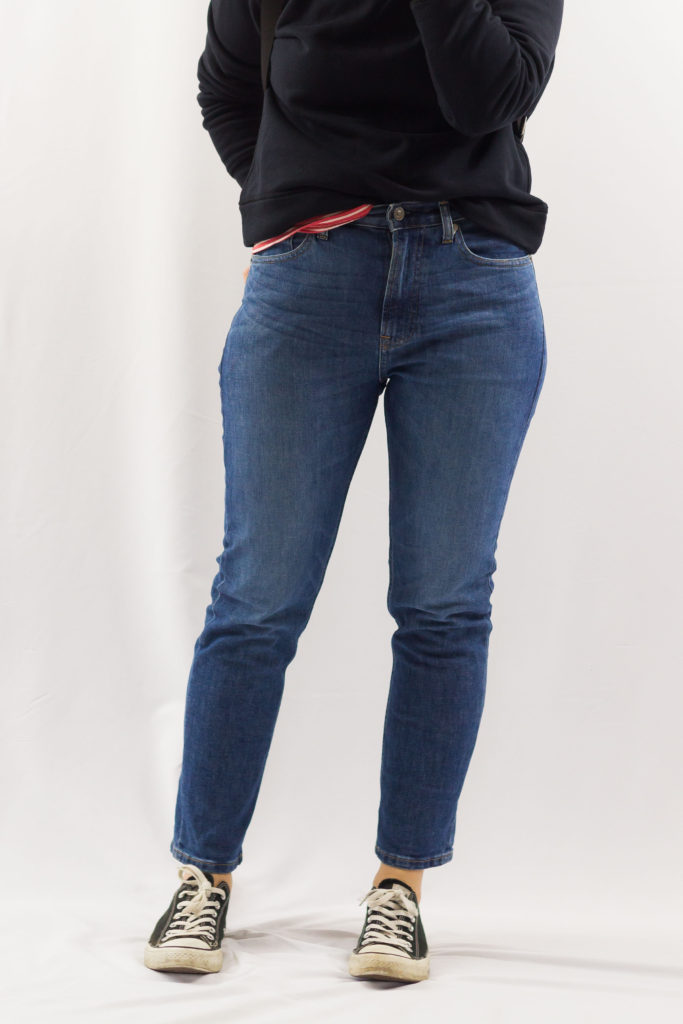 Okay so let's chat about how I really feel about Everlane for a second.
I obviously share a lot of Everlane clothing here at Truncation, and for good reason.
I love the aesthetic… and the affordable price tags.
But can I be honest with you? I haven't been totally satisfied with every piece that I've bought from them.
It's actually kind of been hit or miss for me.
For example: I have three pieces from Everlane on in this outfit. Out of these three pieces I really like one piece, I'm unsure about another, and I'm not so into the third.
Let's break it down.
I love the red striped tee. It's just a basic tee, but the color of the red is just unique enough to make it stand out. Plus I love that the fit isn't overly slouchy.
I'm unsure about the denim. I won't say much here because I've talked about it before.
And I'm not so into this sweatshirt. It's a nice sweatshirt, don't get me wrong… but there's nothing that special about it and it's not overly soft. Maybe if I wore it in a bit more it would get that really nice lived in feel? I'm not sure. I think after this capsule I'm going to relegate it to the workout drawer.
What do you guys think? Have you loved everything you've tried?
It's one of those brands that gets a lot of hype so I wanted to share my real thoughts with you guys… which can basically be summed up as: I like them, but they're not perfect.
I want you to always know that I'm being genuine with you, and part of that is sharing the good and the bad… right?
---
Outfit Details:
Neutral Sneakers: Converse | Ethical Option
Backpack: Old from Marshalls | Similar Ethical
---
Until next time,