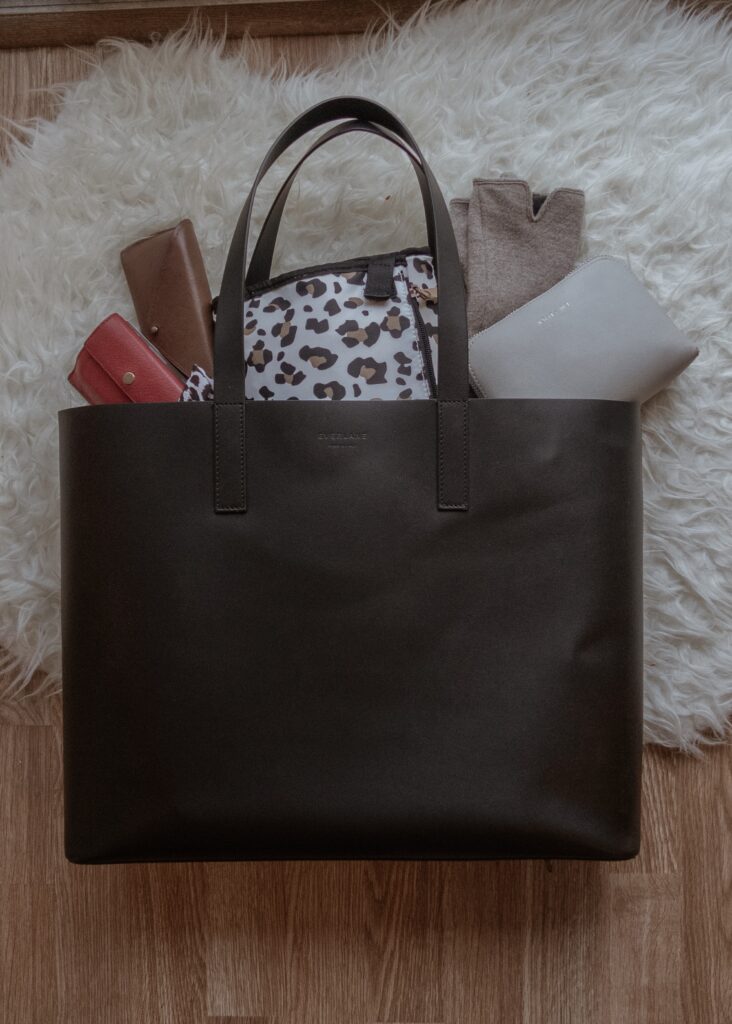 Happy Monday friends!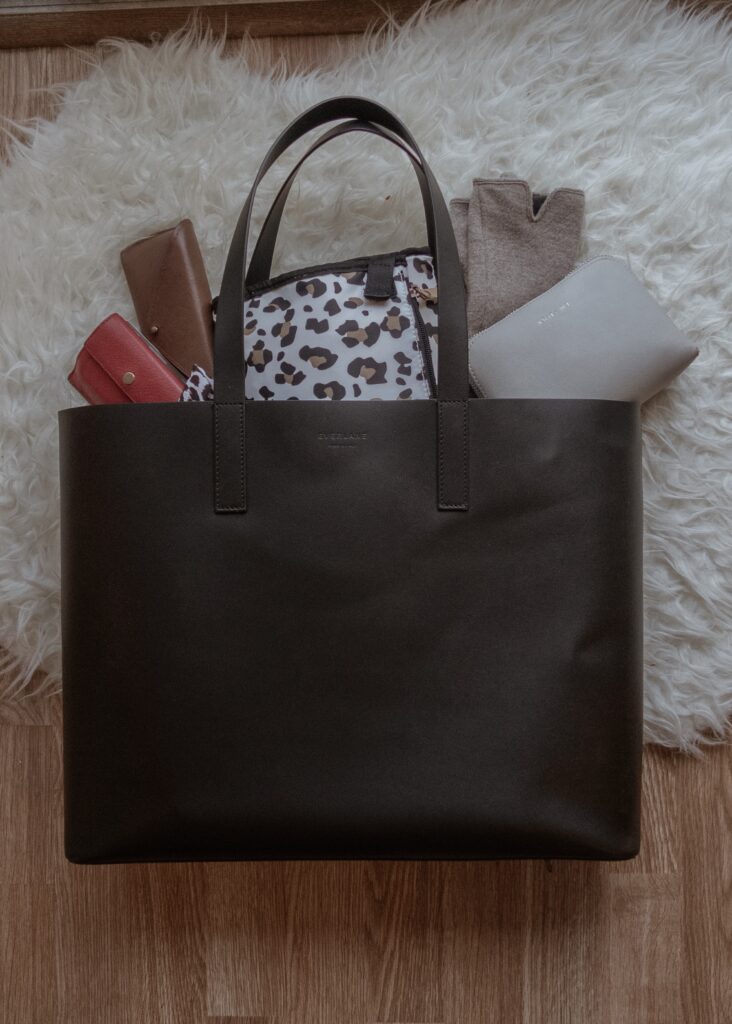 Our Monday has been weirdly busy. We've been in a much slower mode since David has been home on paternity leave, but it seems like a bunch of stuff that needed doing landed on today.

so this post is getting up a little later than normal, and to be perfectly honest I'm distracting the girls with looking through Holiday toy catalogues while I write this. It's actually pretty cute to see the things they circle for Santa.
But back to the point yes?
now that I am in full blown newborn mode I thought I would share what's in my "diaper bag" (I put that in quotes because I just use a normal tote bag: the two that I like most are this black one from Everlane… it fits SO much and is really lightweight and made super well. I love it. And this one from Madewell, which I have had for ages and is also a really great, high quality option).
I know there are a million of these types of posts/videos, but this post is worth reading because I (gasp) don't think you need all the stuff.
Look. I have four kids. I've been around the block, and you really don't need to bring the whole nursery with you every time you leave the house.
BUT here's my secret:
I have a stash of baby things in the car that MIGHT be helpful to have, but often aren't necessary. I keep a tote in my trunk that includes:
Extra Diapers/wipes
a baby blanket
snack packs
empty water bottles
a few toys/books
extra gloves for the girls
This stash allows me to keep only the essentials in my bag, and allows me to use my normal purses.
I have two pouches in my purse + a changing pad clutch. One pouch is actually a wet bag (JUST in case of a blow out, I can dump out the contents into my purse) that includes:
Nipple shields for breastfeeding
a burp cloth
an extra outfit for him
Hand sanitizer
a tide pen
diaper rash cream
a couple bandaids
his diaper clutch has the diapers/wipes in it.
In my pouch I have:
A couple lipsticks
headache meds
a small mirror
a pen
a manicure kit/some tweezers
a glasses cleaning device (not sure what to call it ha!)
some hair bands/Bobby pins
a travel size sunscreen
I also have my wallet, an umbrella, some gloves, my keys, and my sunglasses.

and that's it! Everything is nicely contained and organized (just the way I like it), and I can easily switch between purses.
I have the exact things that I use in the gallery below in case you are curious (with the exception of the gray pouch and red wallet. Both are old so I linked to similar items). Just click on the photo if you want to check out the individual items (they do contain affiliate links FYI).

And that's it! Nice and simple. What are your go to's for your diaper bag? Anything you can't live without?
Until next time,
Karin