It's Wednesday!
Are you making it through the week?
I think I am? Ha!
We've had some really, REALLY hot days lately which means this week has been full of pool time… I'm not complaining.
Who else climbs into their kiddy pools with their kids? Please tell me I'm not the only one! 😂
Anyway. When it get's super hot like this I'm in the mood to wear two things:
Nothing.
I'm kidding!!
Kind of.
Okay for real… two things:
1: Linen
2: Denim shorts
So with that in mind, today I wanted to share with you my favorite denim shorts for summer at all price ranges.
If you read last week's post about how I want to be more inclusive in the items I show you, then this post will be no surprise to you. It's kind of my "kick off" for showing you things at all price ranges that are GOOD, HIGH QUALITY items you'll be able to have in your closet for a long time.
With that said, these are all denim shorts that I own, love, and wear on a regular basis so I feel confident recommending them to you.
I have five pair of shorts to show you at all different price ranges, so there should be something for everyone.
So let's take a look.
Some of the links I use are affiliate links. That means that if you see something you like, and choose to use my links to purchase it I'll make a small commission. Thank you for your support!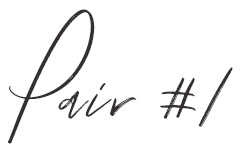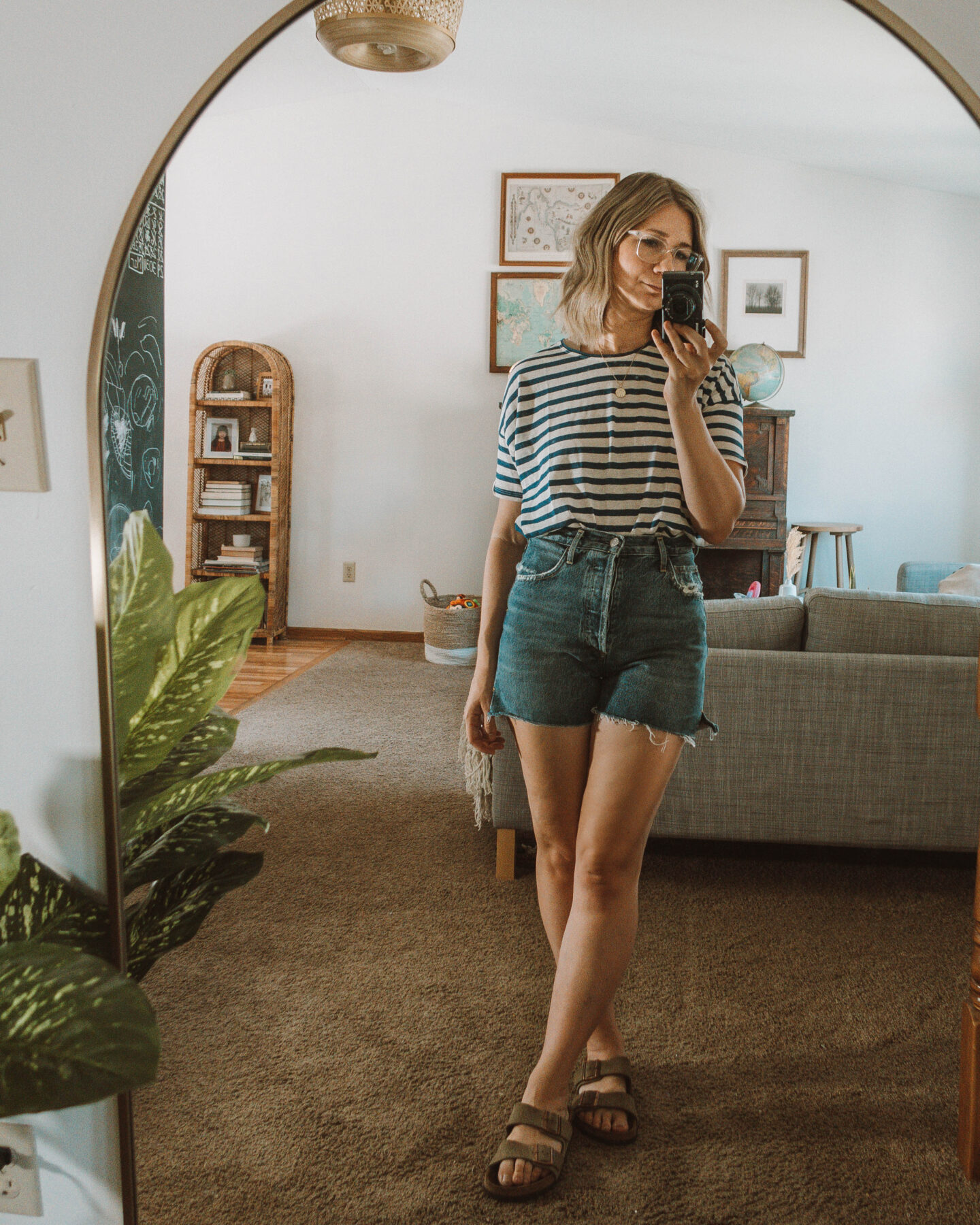 Tee is 40% off. Necklace was gifted.
These AGolde Dee shorts are the most expensive of the bunch… and also my favorite. They are a bit more rigid as well, but they just look so dang good. I would size up if you want comfort with these shorts, but I stayed true to size for this look. To be honest, these aren't the shorts I'd wear to eat a large burrito, but for date nights or grocery store runs (cause that's what I get dressed up for these days)? YES. These are really hard to get a hold of so I linked to the place that seems to have the most sizes in stock, but I'd keep checking back for a restock.
Price: $128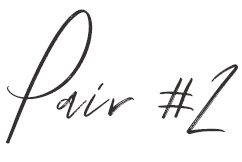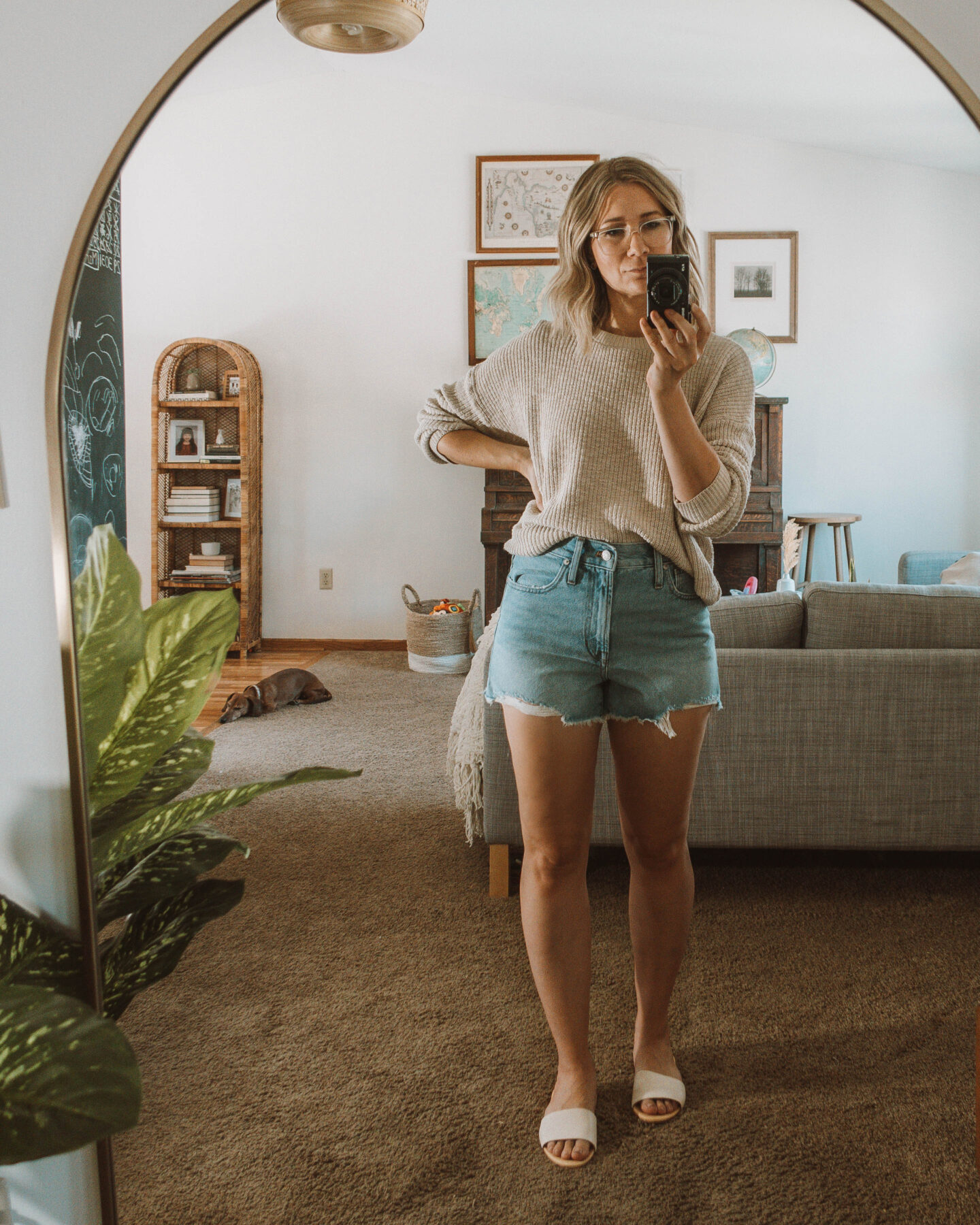 This exact wash of shorts is no longer available so I linked to the same style in a different wash. Sandals are currently on sale.
I'm so bummed the distressed wash of these Madewell Perfect Jean Shorts is no longer available because they are SO. good. These are definitely one of the most comfortable of the bunch with a ton of stretch in them, but they are also one of the shorter styles. I used to be averse to shorter styles, but this summer I'm kind of just going for it because honestly? It gets flipping hot here in Midwest, and shorter shorts are one of the best ways to stay cool in this heat. I do find that the higher rise makes them feel a bit less short so there's that. 😉 I stayed true to size.
Price: $69.50, but currently on sale for $59.50 + an additional 40% off
If you want to see a review of other Madewell Denim styles I love, check out my Madewell Denim Guide here.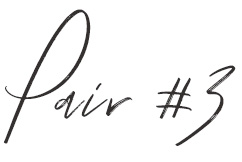 These shorts are, unfortunately, almost sold out so I linked to the other mom shorts on Gap's website (and I may even like them more, plus they're currently on sale for $30) here.
Again, I'm so sorry to be sharing a pair of shorts that's almost sold out! But these Gap Mom shorts are just so good, and they do have a pair with the same name under a different wash with a rolled hem which I may like a bit more than these. These are the most vintage feeling of all of these shorts, and I love them for precisely that. They give a certain look to your outfit that I think is great. They are very comfortable while also being rigid, but I would say to size up if you want them to be extra comfy. The rigidness will keep them up even with a little extra room in them.
Price: Regularly $49.95, but currently on sale for $30

Shorts (review here) and sandals were gifted.
These Everlane Cheeky shorts have become a fast favorite of mine the last couple of months. I won't write a lot about them here because I have an in depth review here, which I think you should check out.
Price: $58
If you want to see a review of other Everlane Denim styles I love, check out my Everlane Denim Guide here.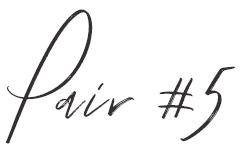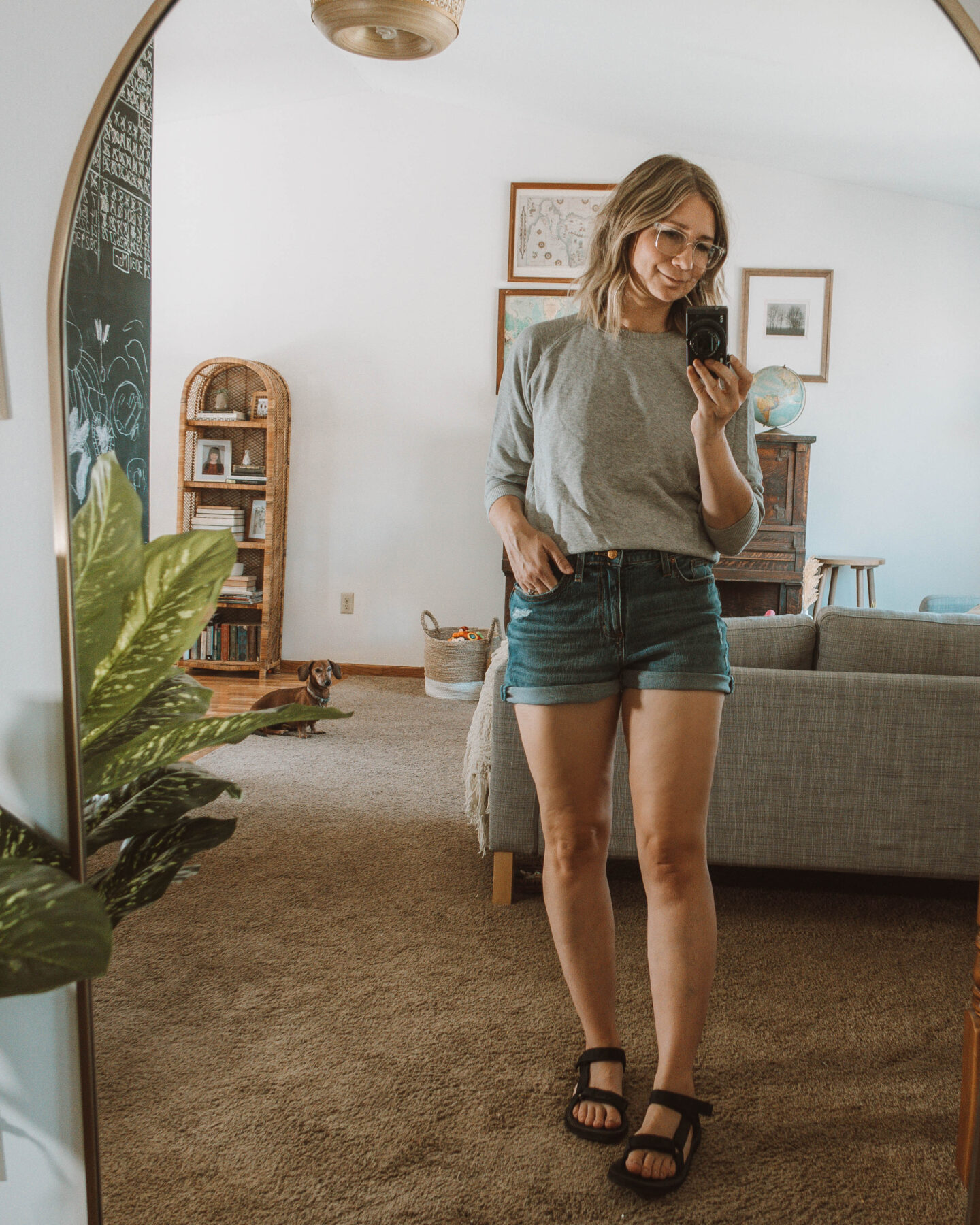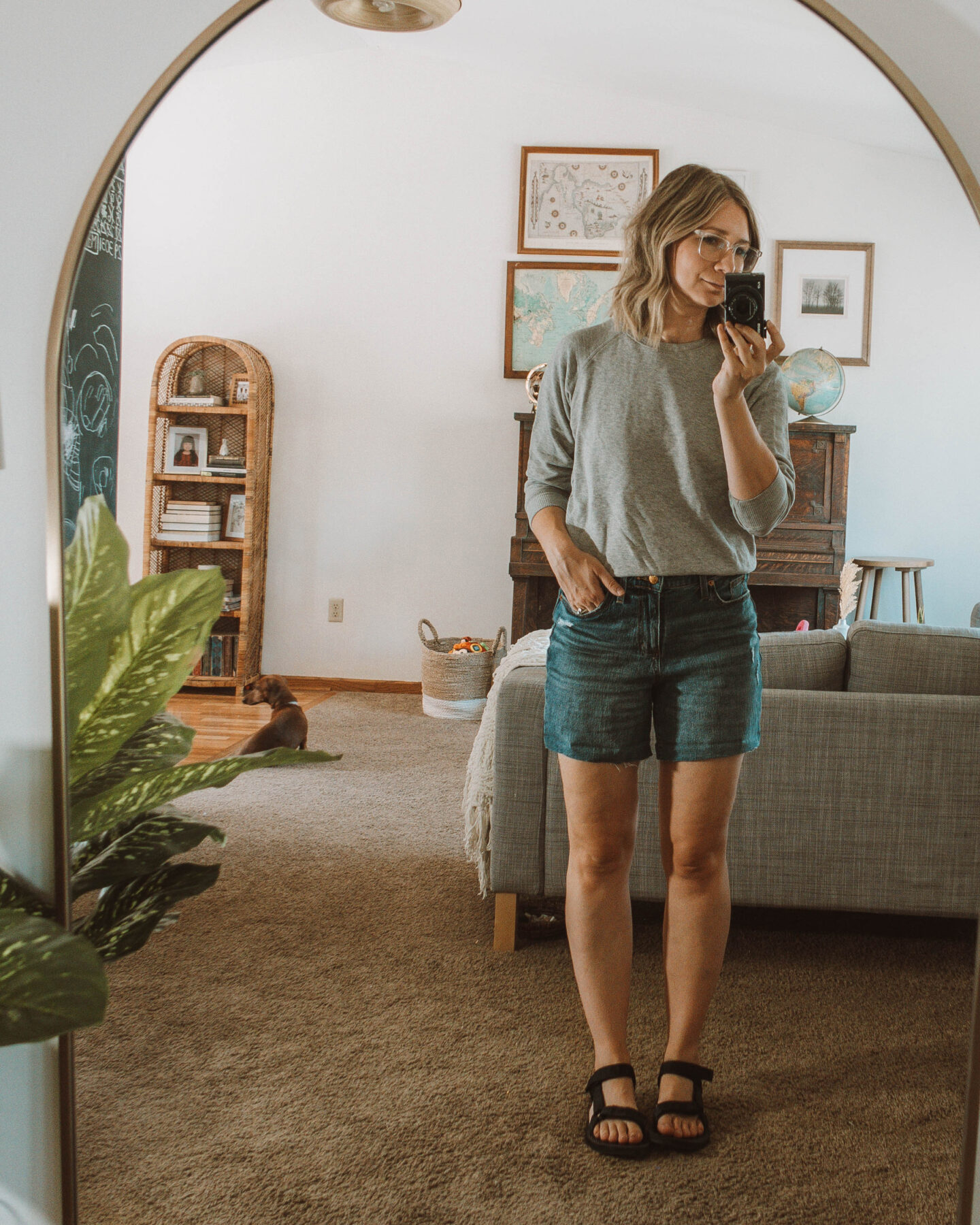 Sweatshirt was gifted, and no longer available. I linked to a similar style.
Finally, these Target Universal Thread shorts are the comfiest of the bunch! They definitely are the least well made, and I think the price point reflects that, but they should last you at least a handful of summers with proper washing. The overall construction is good, but the material is a lot thinner than the other shorts I showed you. But I do love how versatile they are with the length. You can roll them up for a shorter length, but I often times just leave them long because it's easier. Size down in these because they will stretch out on you.
Price: $15
---
That's all I've got! I hope you enjoyed this look at my favorite denim shorts for summer.
What do you think? Do you like to wear denim shorts when it's hot out? What's your go to when the temperatures soar? Let me know in the comments!
Until next time,