OH hey!
I know I don't normally post on a Tuesday, but I wanted to pop in quick to let you know about another sale that's happening right now (did you see yesterday's post about the Everlane Summer Sale currently happening?):
Madewell has an extra 40% off their sale using code GIANT, and J.Crew has an extra 50% off their sale using code GREAT.
I've recently picked up a few great staples from Madewell so I thought I would quickly share them, and then I'll share what I got from the recent sales along with my sale picks.
Okay let's get to it!
First, a lot of denim is currently on sale and I recently did a Madewell Denim Guide which includes a lot of the discounted denim so make sure to check out that guide if jeans are on your list.
---
I've also picked up a couple of tees. It's been a few years since I've owned a Madewell tee, and I forgot how much I like them. They give a really casual and relaxed vibe that I really love.
These are the two that I got (I will be sharing more details about the rest of the outfits tomorrow so stay tuned for that):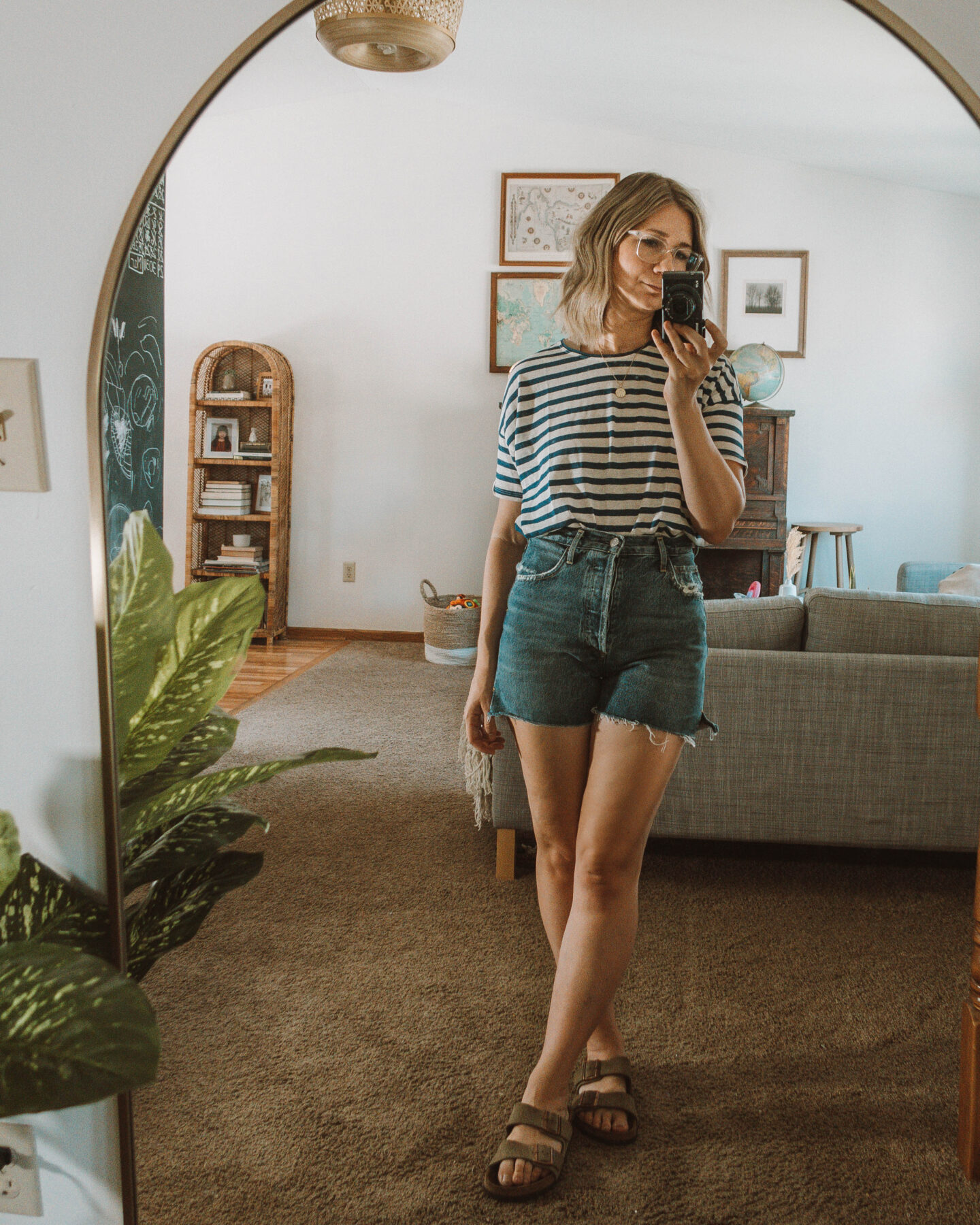 The striped tee has more of a linen feel and look to it so it has that extra texture that I love. It's very slubby and relaxed, and the dropped shoulder seam really adds to that. The blue is more of a royal blue than navy, and the white is a soft, creamy white. I ordered in a small for a slightly relaxed look (I typically wear an XS in Madewell tops).
The gray tee is a cotton blend, and it feels like a really soft cotton. This has a more traditional tee fit, but it does still have that nice vintage, relaxed fit that I associate with Madewell tees. Again, I sized up to get a more slouchy fit.
---
Okay that covers everything I've purchased lately. Let's get to what's on sale: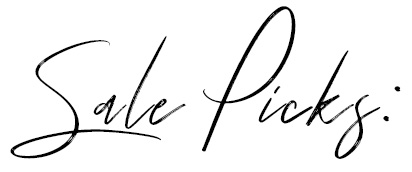 I linked to the sunglasses because I get a ton of questions about my prescription sunglasses (they're from eyebuy direct), and the Madewell sunglasses are really similar
The one thing I did pick up from the sales is this pair of linen pleated pants from J.Crew. They look like exactly what I've been looking for so I'm hoping they are as good as they look. I'll keep you posted!
Well that's all I've got for you guys today! Are you eyeing anything from the sales?
Until next time,