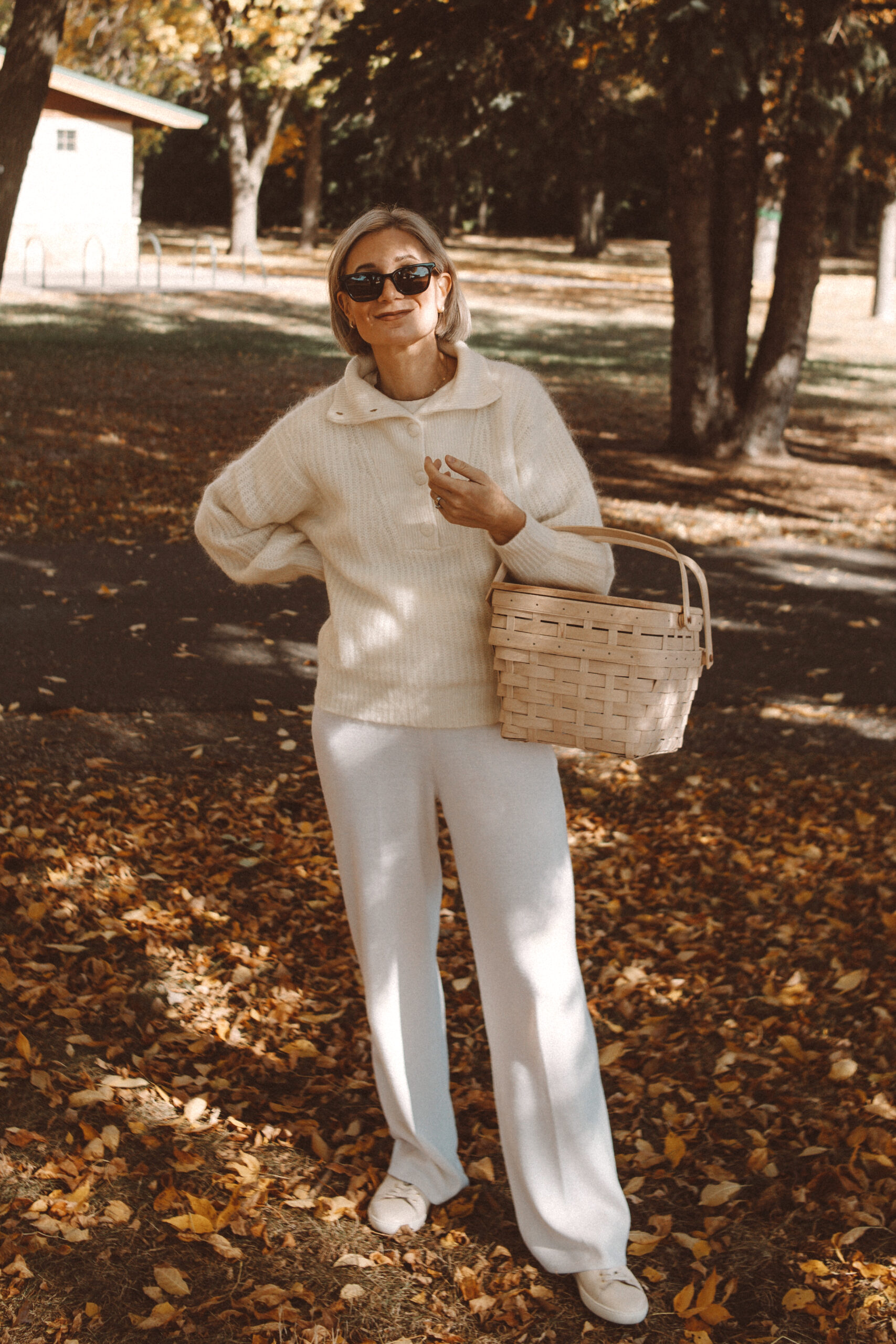 Outfit Details:
Sweater (M. Gifted) | Sweater Pants (S. Gifted) | Sneakers (Sized up. Gifted) | Tee (S. Gifted) | Sunglasses | Picnic Basket
This fall I have determined to add a few sets of elevated loungewear to my wardrobe. There are a lot of days where Gabe and I just stay home, and I'd like to have a few sets that I can rotate between on those days. I just always feel so much more productive when I am wearing something I feel good in, and while some days leggings cut it, other days they feel too restrictive!
This outfit is the perfect example of a set that feels so chic, but is incredibly soft and comfortable. I love that this sweater is perfect for lounging, but will look really nice with a pair of good jeans… it's the perfect versatile piece to add to your wardrobe. AND THESE PANTS. I'm sorry I'm shouting at you, but these pants are perfection. The fit is beautiful (true to size), and they are the softest things. They definitely fall under the loungewear category, but the cut makes them an easy transition to run errands in.
I wore this outfit to the park with my kids last Saturday morning and it was the perfect throw on after rolling out of bed outfit that kept me comfy and warm while the kids played.
---
Well that's all I've got for you guys! Is there anything better to discuss than loungewear ha! I hope you all have the best weekend. Love you guys!
Until next time,
Karin