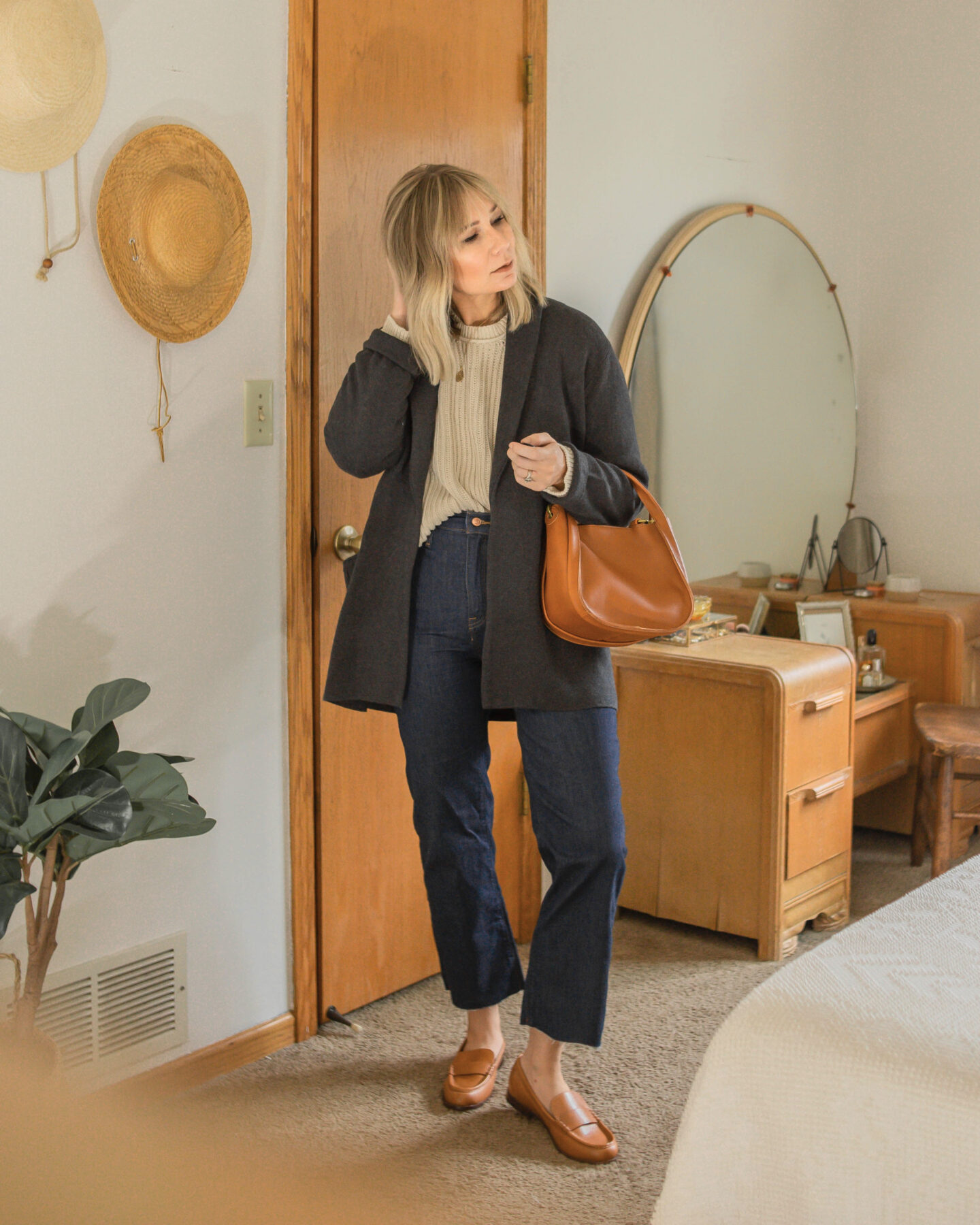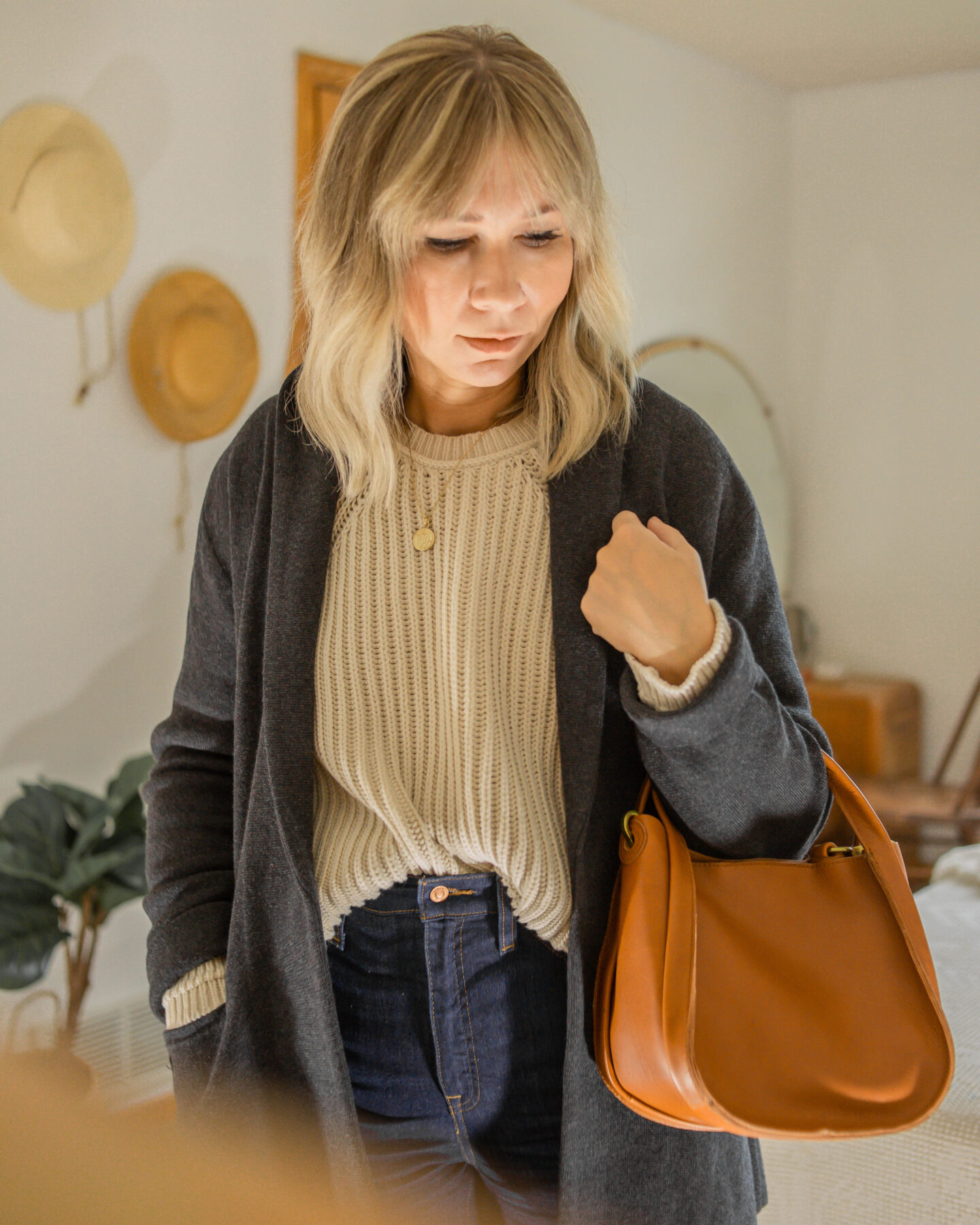 Shop this Look

HELLO! How's your Monday going so far?
I can't believe we're halfway through September, and Halloween is right around the corner. I'm still trying to figure out what the girls will be for Halloween (my NEWLY 1 year old will be an apple… It's going to be probably the cutest thing ever) so if you have any ideas please put them in the comments! More points if they are an easy DIY.
They've mentioned going as bats so I may try to convince them to finalize that idea because I'm thinking it would be easy to dress them all in black and then use garbage bags cut out to look like wings… right?
I'm the least crafty person in the world, so say a prayer for me. Ha!
ANYWAY.
Today I have a roundup of my J.Crew fall style picks for you guys. J. Crew is such a funny store for me because, while I really like certain pieces, the overall aesthetic isn't really my vibe. STILL, there are some really good pieces to be found, and that's what I've got to show you today: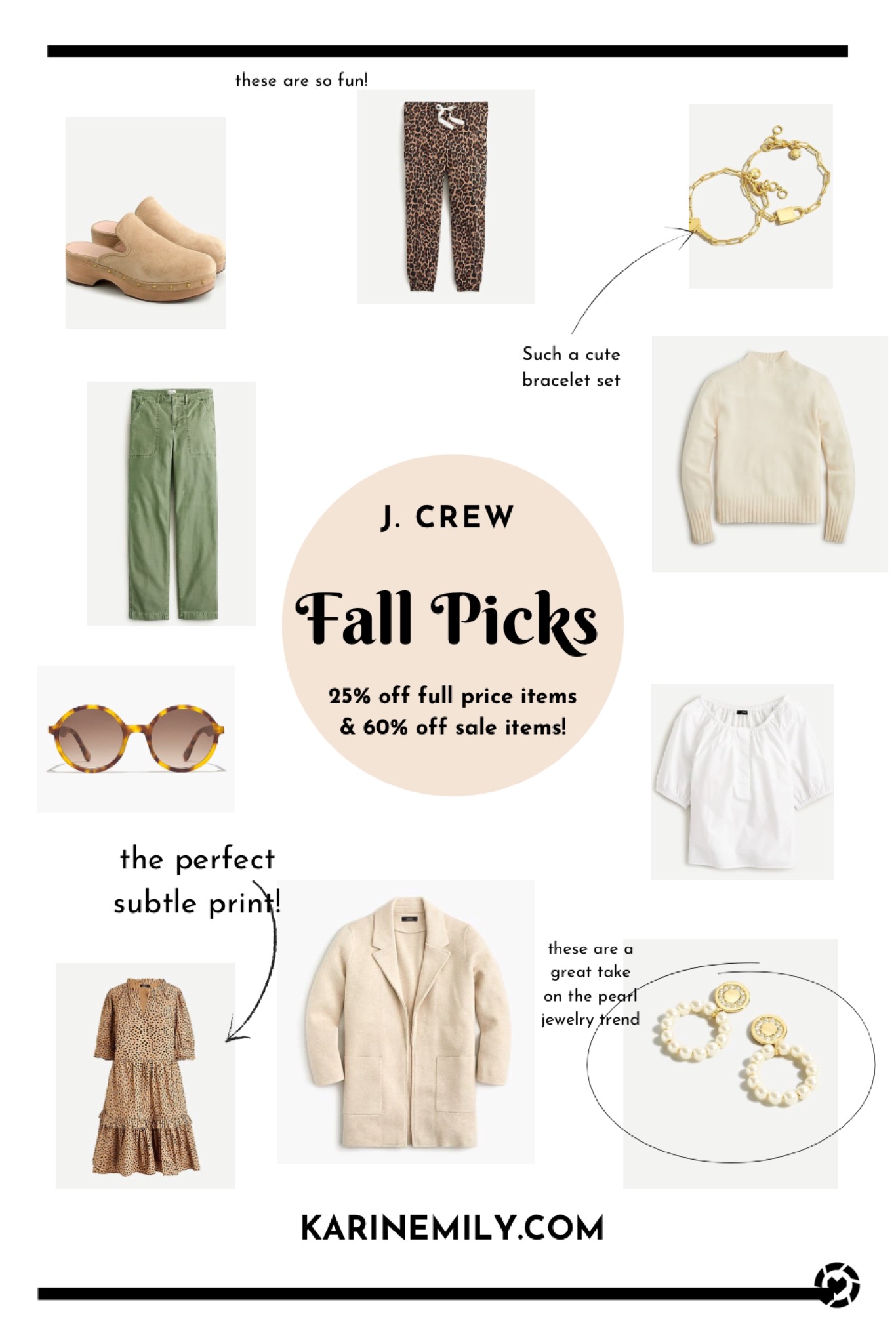 Clockwise from top left:
clogs // leopard joggers // bracelet duo // mock neck sweater // puff sleeve blouse // pearl earrings // sweater blazer // leopard dress // round sunglasses // cargo pants
---
SHOP MY J.CREW FALL STYLE PICKS

Affiliate Links
---
To see my other picks go here
Until next time,