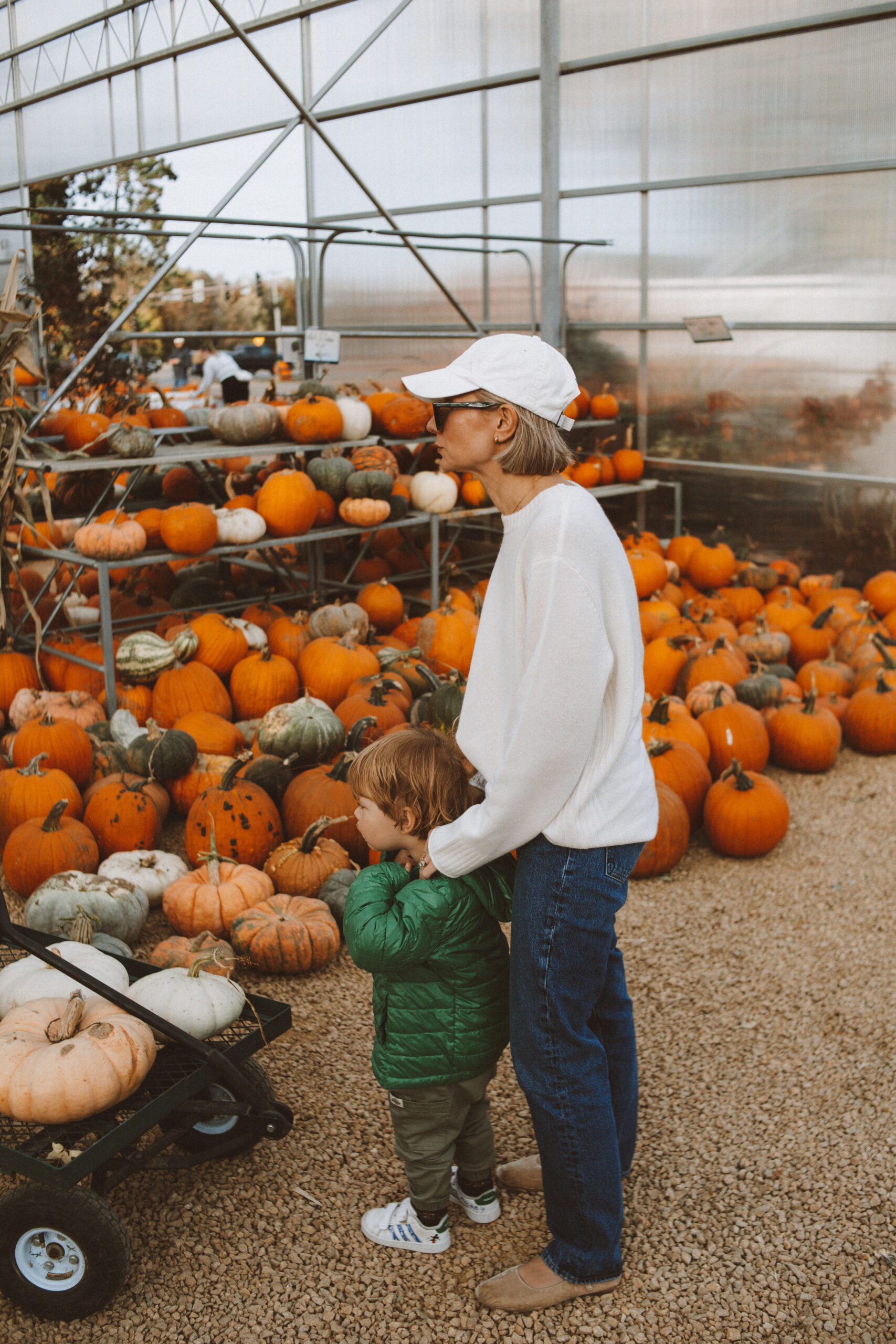 Outfit Details:
Sweater (M. Gifted) | Jeans (25) | Flats (old from Doen) | Baseball Hat | Sunglasses
You all know how valuable flexible pieces are in your wardrobe. In fact, my most worn pieces are typically those… pieces that I can wear for a variety of occasions and feel good no matter what! One of the styles that always does the trick for me is a good, soft cashmere sweater, and this one from Brass is unbelievably soft. I even made everyone in my family feel it just so they could enjoy it too ha! In fact, it's even softer than my Jenni Kayne cashmere cocoon cardigan, and I didn't think anything could ever beat it. It's the perfect sweater to cozy up in and I love how it works for a variety of my real life needs… like a trip to the pumpkin patch where I just want to feel good, but still be warm. But it would also be beautiful with a slip skirt and a pair of ballet flats for a date night. The shape is also that perfect, relaxed boyfriend fit and it gives any outfit a cool, effortless look that I know a lot of us go for in our style. I did size up to a medium to emphasize that fit, but it would still be oversized in your true size. Such a stunning sweater!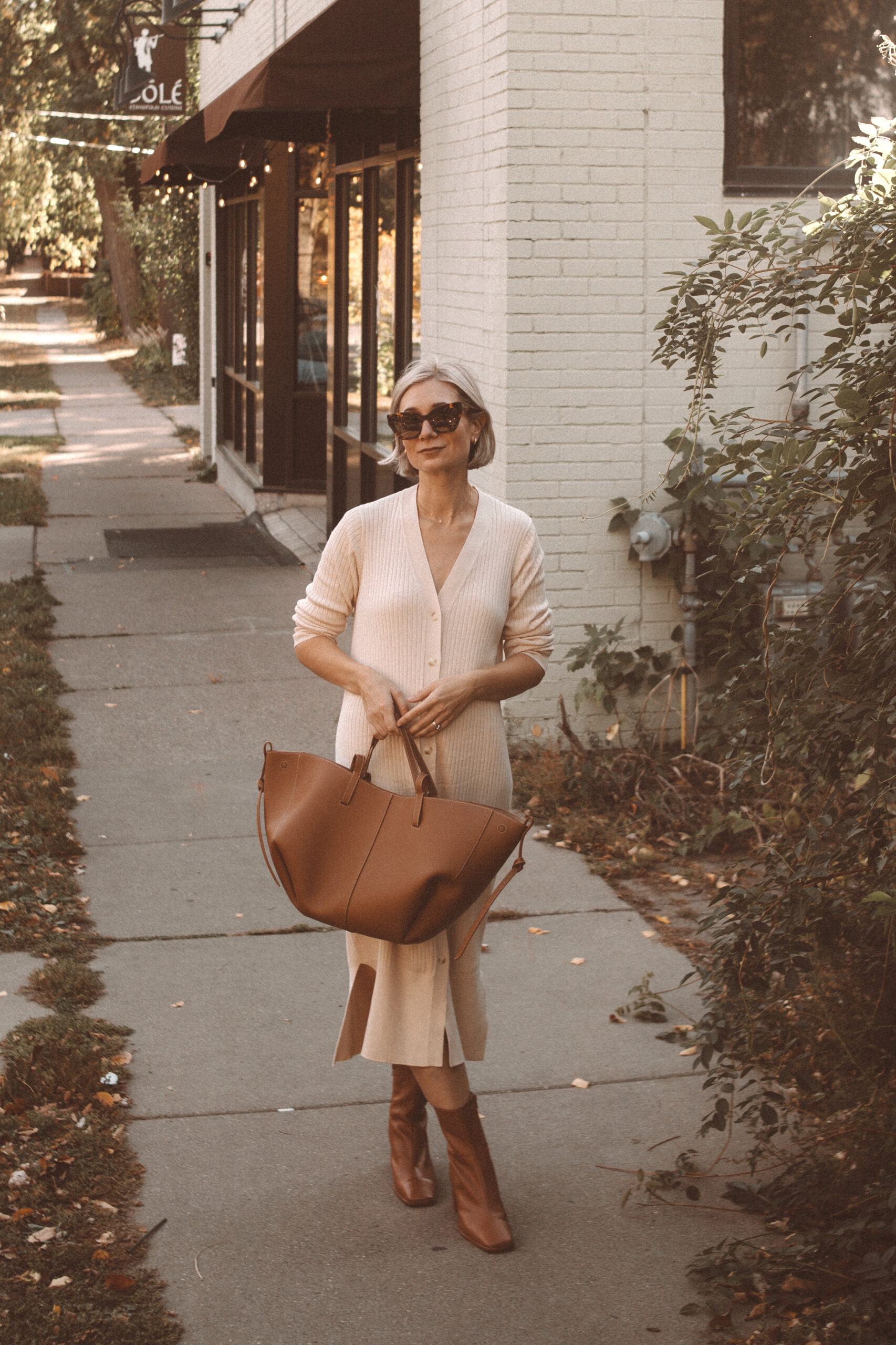 Outfit Details:
Sweater Dress (M) | Boots (9) | Bag | Necklace
This is another great example of a versatile piece that will take you day to night. I think it's so gorgeous worn like this with a pair of heeled boots for a simple date night look… so simple, but chic! But this sweater would look so casual and chic unbuttoned with a simple white tee, jeans, and sneakers or flats for an everyday mom look. Brass makes the most beautiful, high quality pieces, and this sweater dress is no different. The material is thick and soft, and the weight of it makes it fall so beautifully. The ribbed material is flattering and I love the little details like the slits on each side, the wider hem, and the matching buttons (sometimes I think tortoiseshell buttons can look cheap). I'm so pleased with both of these pieces, and give them a big stamp of approval!
---
Well that's all I've got for you today! Definitely check out these pieces from Brass, and some of the other fall pieces they have right now!
Until next time,
Karin