Hi friends! I haven't shared one of these posts in awhile, but lately I've been wearing a lot of outfits that haven't been making it onto my Instagram feed, so I thought I would do a round up here for anyone who is interested.
To be honest, things have been absolutely nuts for us lately so the clothes I've actually been reaching for are very casual and comfy. Plus, it's been pretty cold here as well so I've basically just wanted to be wrapped up in a blanked (or at least feel like I am).
So anyway, here's what I wore this week (or at least, what I wore the last 7 days):
Thursday – went hiking with my 3 youngest:
Shop the Post

Fanny pack is from Patagonia. I linked some affordable dupes for the leggings and sweater (sweater is from Miere), plus a couple alternatives for the fleece and socks as they are both older styles. Legging review here.
---
Friday – basically running my kids around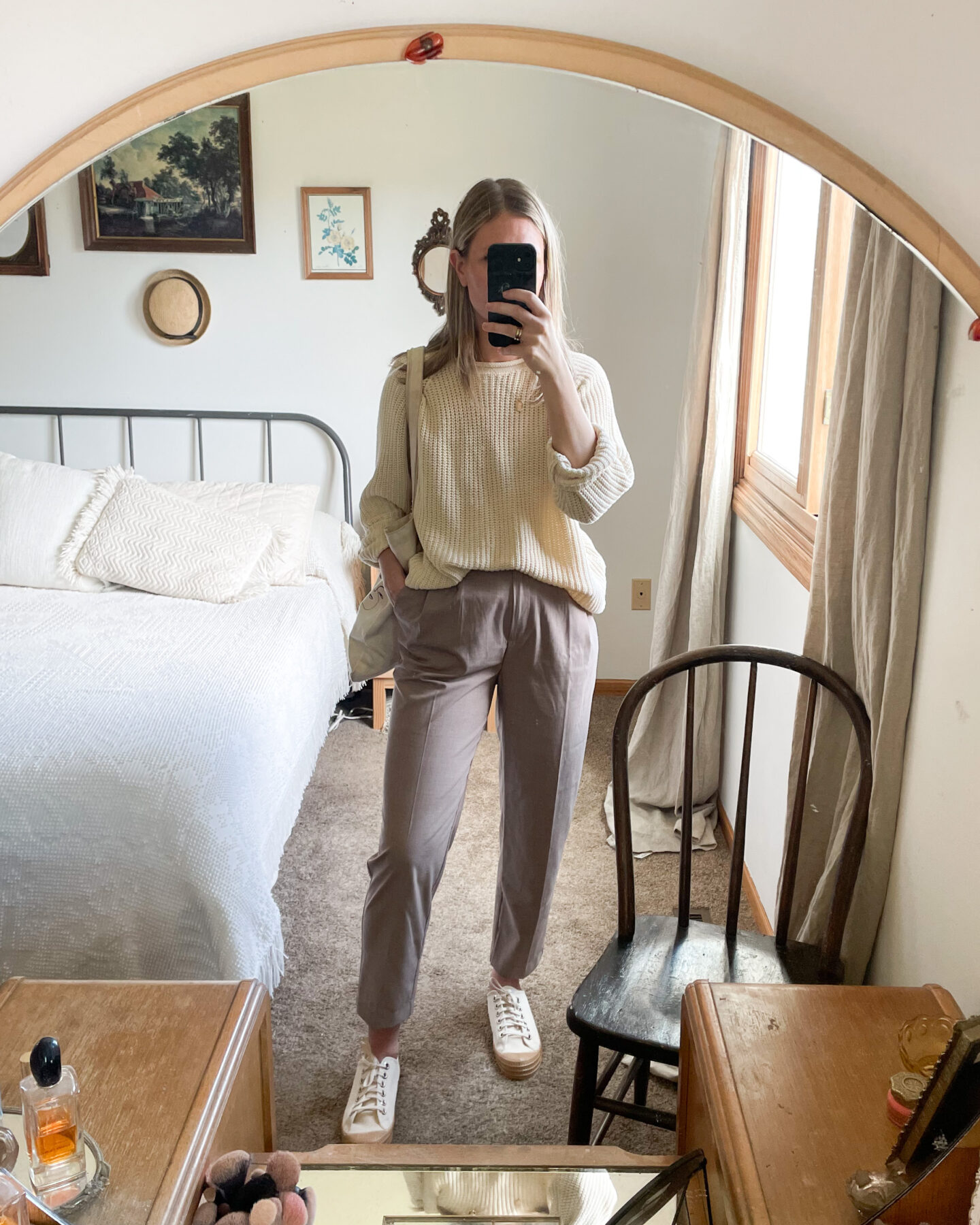 Shop the Look

Sweater is from Miere. I linked a more affordable option. Sneakers are from Toast. I linked a more affordable option. Bag is old from Tradlands so I linked a similar option.
---
Saturday – went on a picnic with my family (and froze)
Shop the Look

---
Sunday – church and then relaxing at home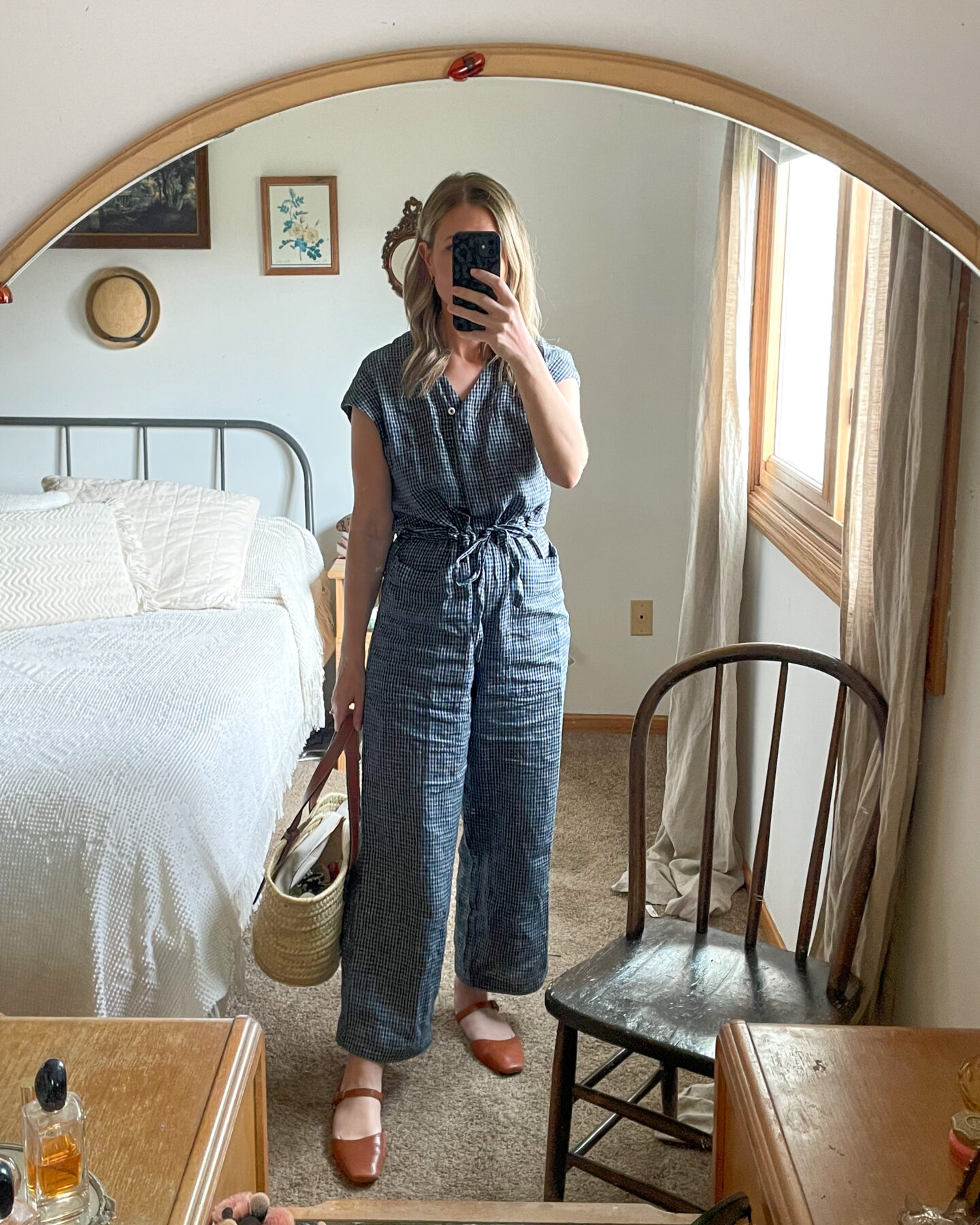 Shop the Look:

My jumpsuit is from Toast so I linked a few affordable options. I also linked a more affordable option for the bag.
---
Monday – PT appointment with my youngest and school drop off/pickup + later a date night with my oldest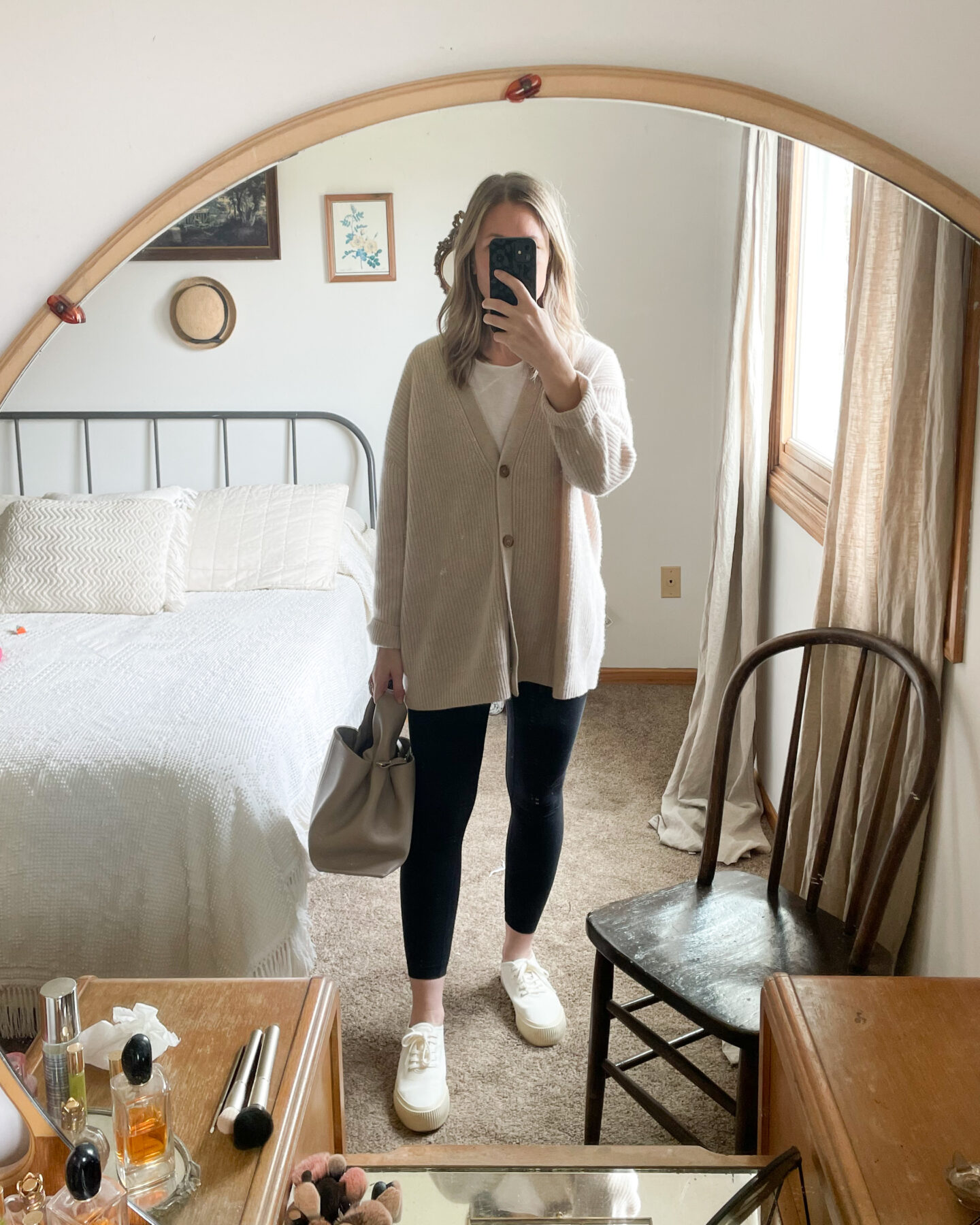 Shop the Look

I linked affordable options for the cardigan and leggings. The bag is Polene
---
Tuesday – More dr appointments + a cupcake date
Shop the Look

I linked an affordable option for the sneakers, jacket, and bag. Denim review here
---
Wednesday – Errand running and my work night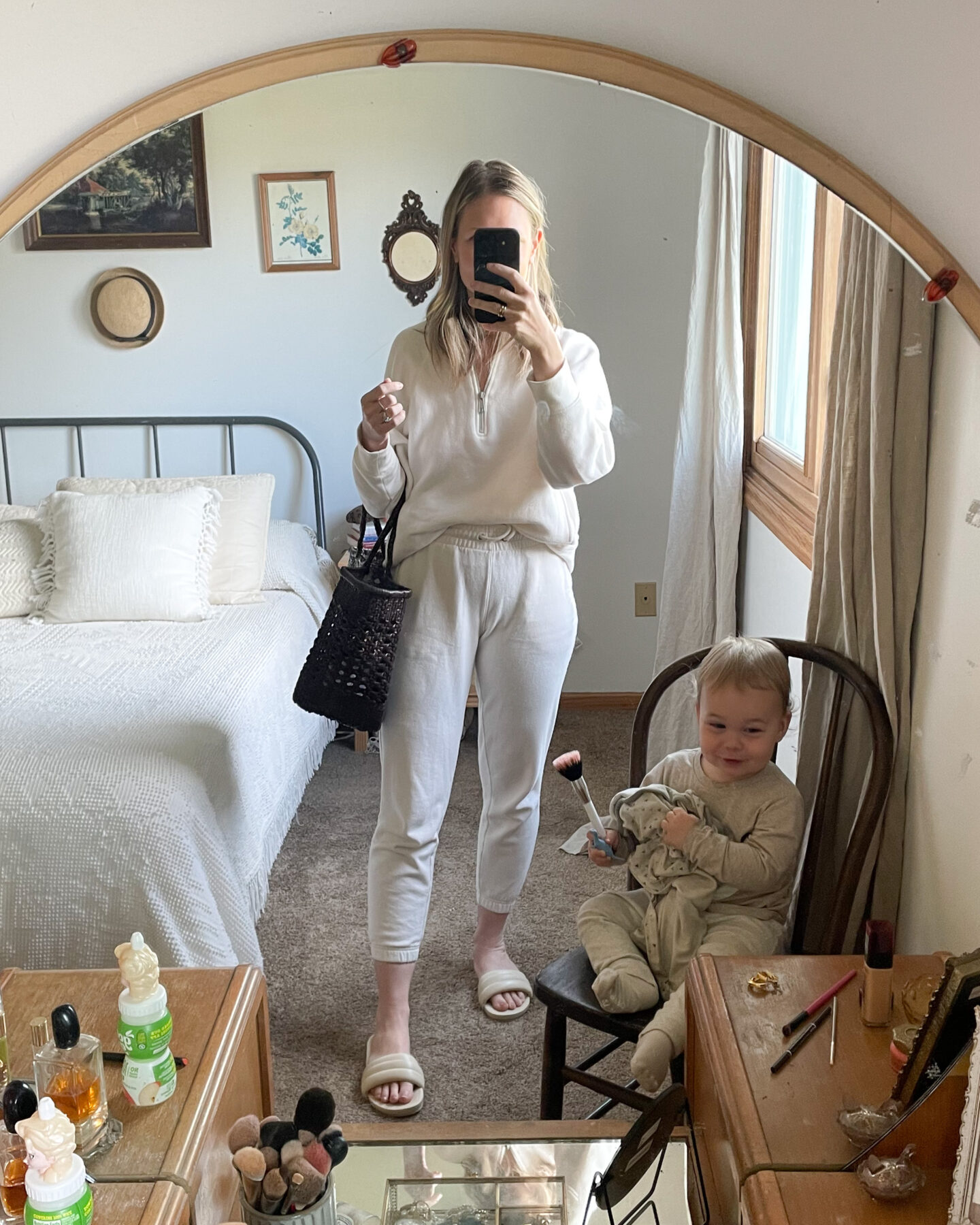 Shop the Look

Linked a similar bag, sweatshirt, and sandal that's more affordable
---
Shop the Look

the jeans run true to size. I go a half size down in Birkenstock's.


Well that's it! I hope you enjoyed this look at what I wore this past week. Have a great weekend friends!
---
Until next time,
Karin