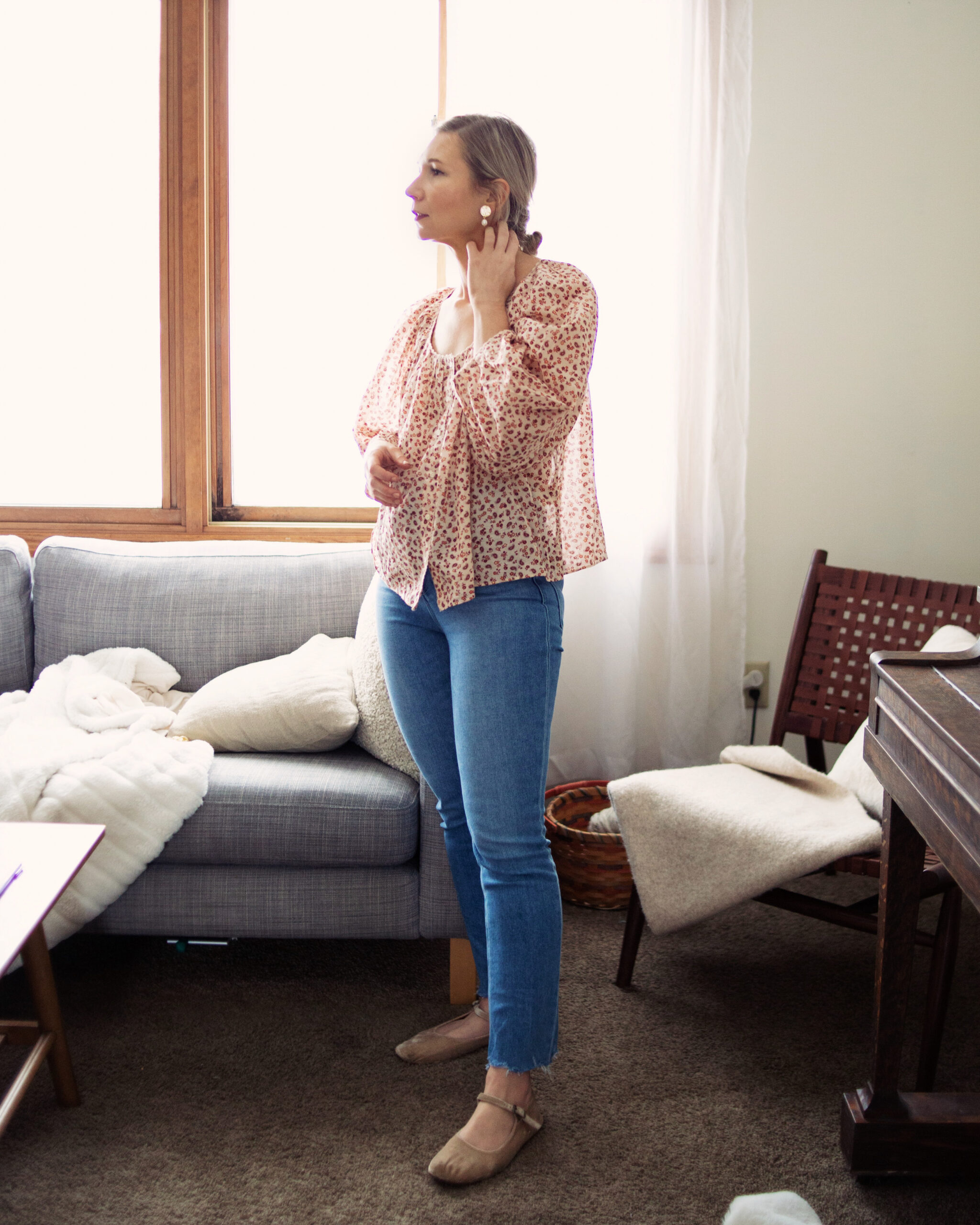 Outfit Details:
My sweater and flats are old so I linked to similar
I don't typically go for a bright and festive look for Valentines Day…
but lately I've been changing my tune a bit. I think the last few years have me wanting to throw out all the rules and just have fun for a change! And sometimes that looks like being festive… even if I have to dig my one red sweater out of storage ha!
especially when you have three little girls who love when their mama wears pretty colors. 😉
In fact, I decided to let the girls pick my Valentines day look. Can you guess which one they chose?
The pink.
Of course the pink. 🙂
I rounded up a few other red and pink pieces that will be perfect for spring:

Until next time,
Karin
I'll get back to my progressive capsule wardrobe tomorrow!