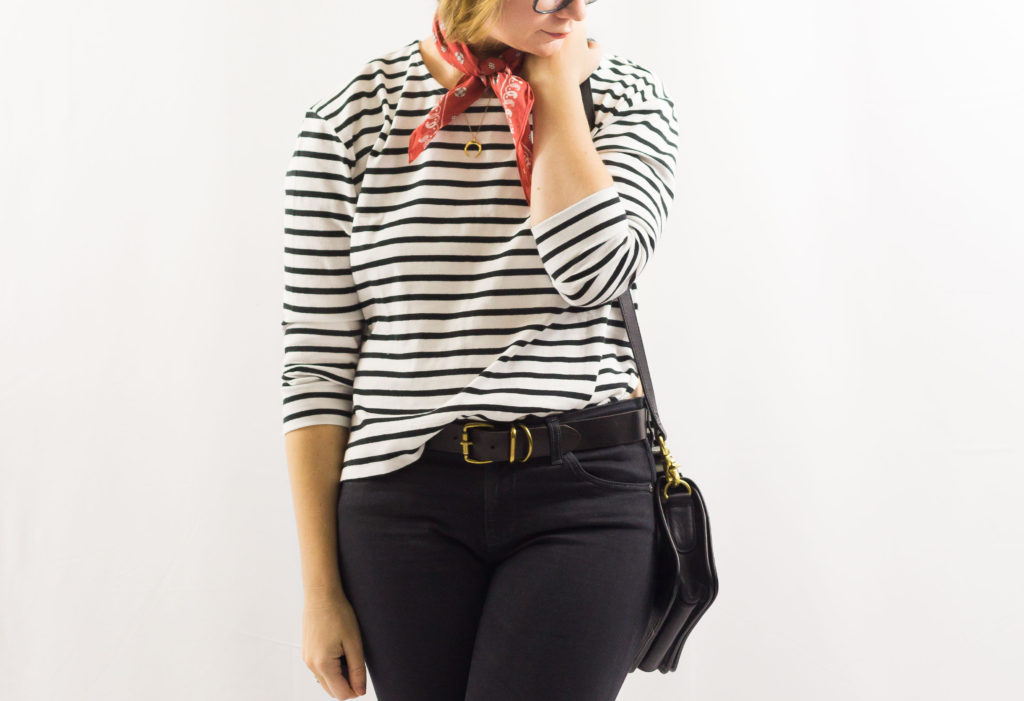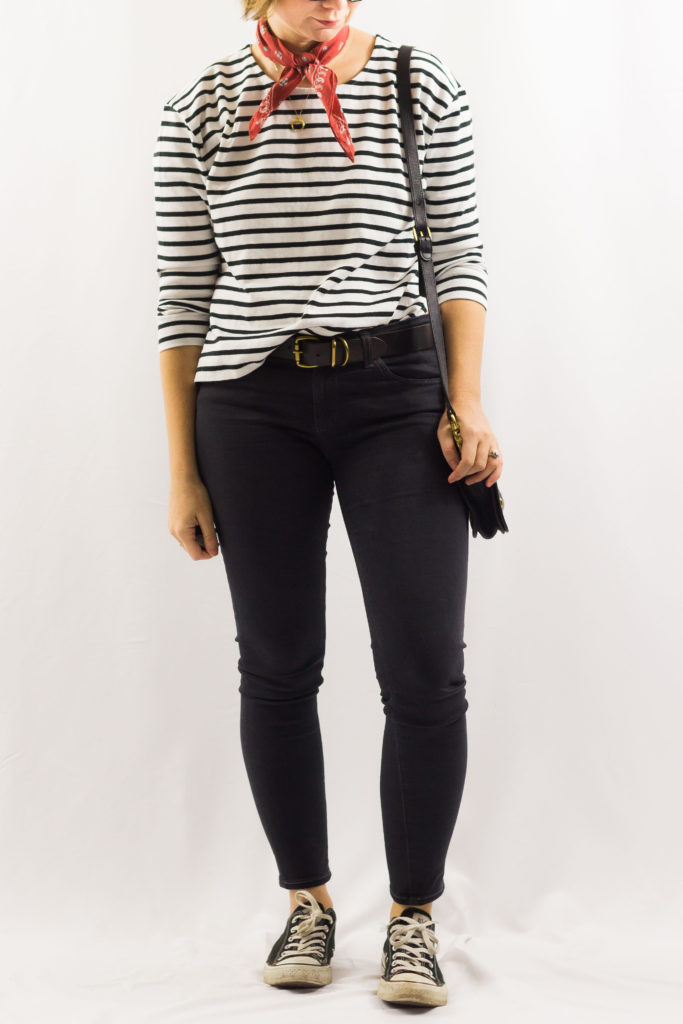 We've been down for the count with the stomach flu since yesterday… why God why?? So far it's just Rosie and me so I'm hoping, praying, pleading that it doesn't spread. Of course this means that way too much netflix kids is being consumed, but you know what? I. Don't. Care.
So while I wallow in self pity, let's talk about my eighth outfit for the 10×10! (also, just an FYI to stay tuned for my wrap up post on Thursday because we're going to talk about a fun new hashtag that I started on Instagram).
This is a favorite outfit combo for me (funny that I wouldn't have worn it a few years ago huh?).
I just love the simplicity of the outfit, but that the stripes and the scarf add enough interest that it's not boring.
Accessorizing can be tricky to get right: it's easy to go overboard… but doing nothing can also not work in your favor.
My rule of thumb is simple, but powerful.
For monochrome outfits like this one? A simple pop of color works really well.
For a colorful outfit? Simple, but noticeable gold or silver jewelry.
For a mostly neutral pallette with just a bit of color? A subtly colored statement necklace.
Wearing a statement hat? Stick to simple, delicate jewelry or a scarf.
Of course you should always wear what feels good to you and not worry about what anyone thinks… but if you're unsure how to use accessories, those are my basic go to accessory formulas.
How do you accessorize?  Do you have any formulas that you've found success with?
---
Until next time,