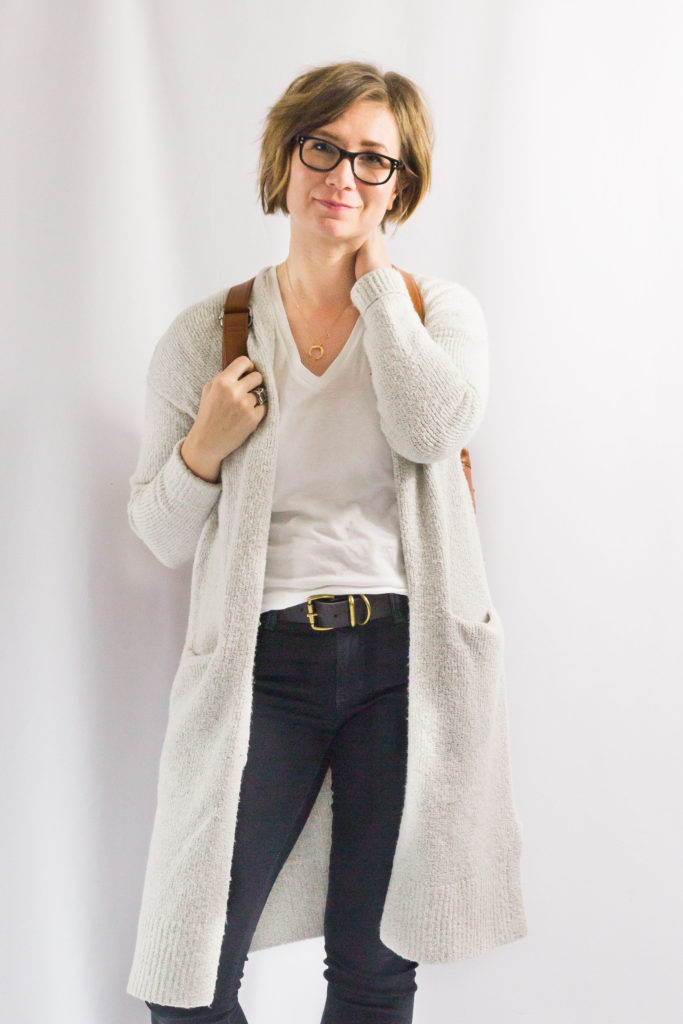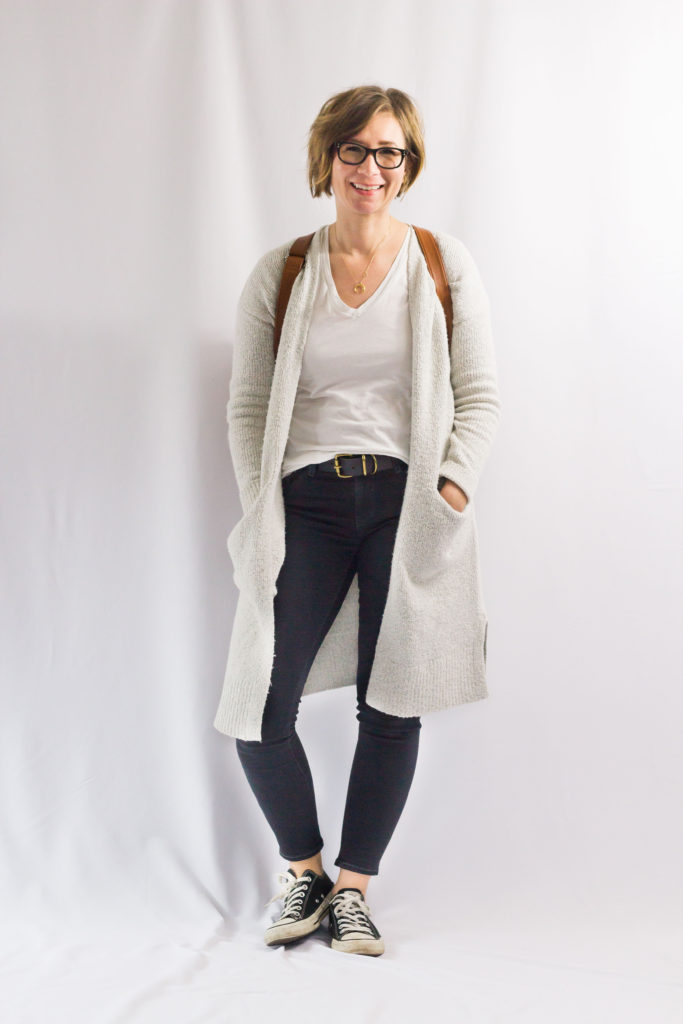 And just like that folks we're on my winter 10×10 day ten!
Honestly? I'm happy to be done.
It's been a fun challenge with lots of lessons learned, but I'm looking forward to mixing things up with the rest of my closet.
I do think I'm ending on a good note though as this is the kind of outfit that I feel most at home in.
It's comfortable and cozy without looking frumpy.
One time David told me he thinks I'm at my best when I'm cozy… so yeah. That pretty much speaks for itself.
Maybe it's like the saying hangry… I get crabby when I'm uncomfortable. Should we start a new trend? crumfortable? Yes? No?
Okay I'm done.
Tomorrow I'll be doing my wrap up post so stay tuned for that. And then Friday I'll be back to my regular programming!
Also, side note: if you didn't see my question on Instagram yesterday, I asked if anyone had tips on getting into sewing. I'm wanting to attempt to start sewing some clothes for the girls and me, but I have no idea where to start! Where do you guys get fabric and patterns? Any good tutorials you know about?
Let me know in the comments!
---
Outfit Details:
Cozy Cardigan: Old Navy | Ethical Option | Wear for a long time option
Gray Denim: AG | Affordable Option
Neutral Sneakers: Converse | Ethical Option
Moon Necklace: Layered and Long
Belt: Old Gap | Similar
---
Until next time,