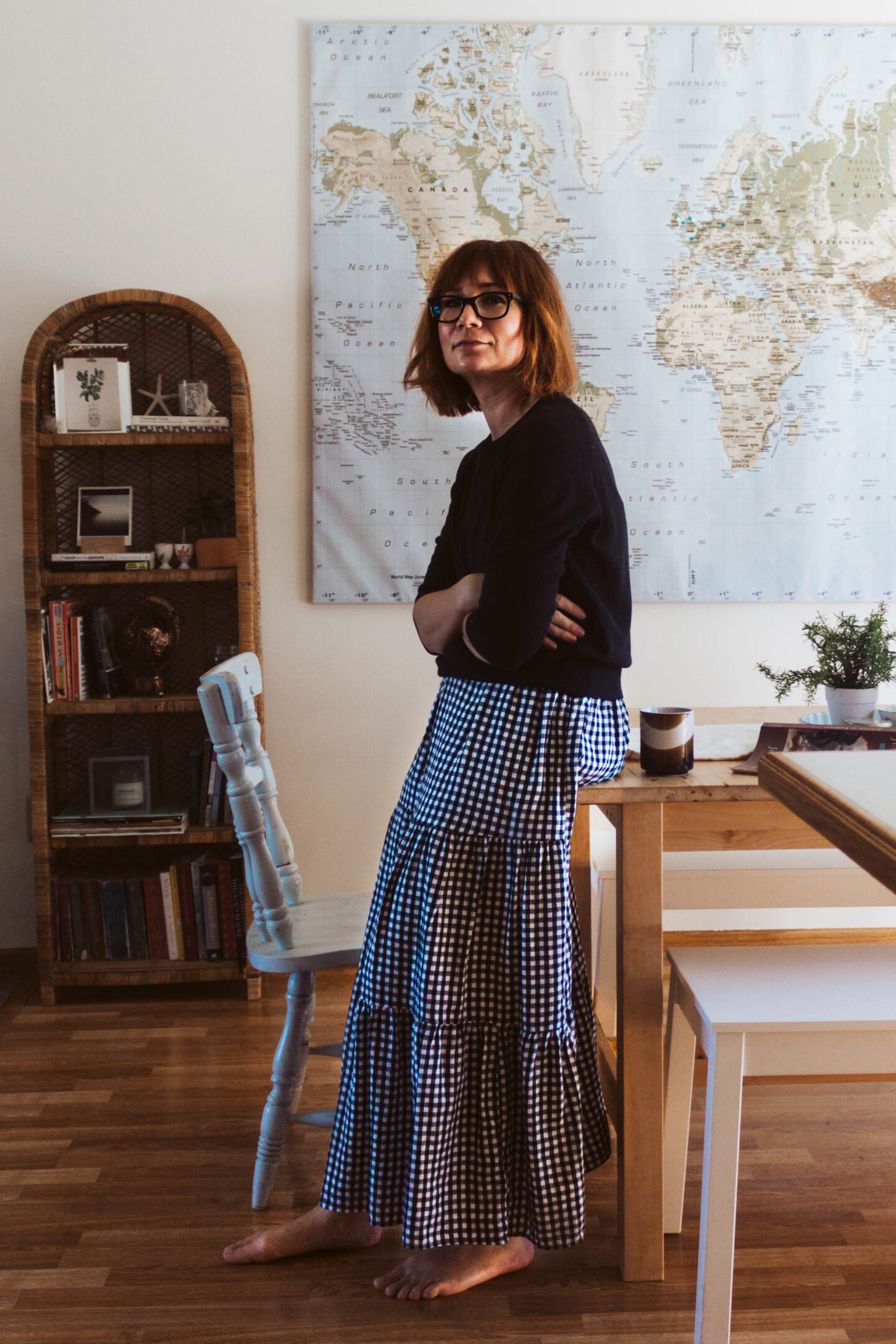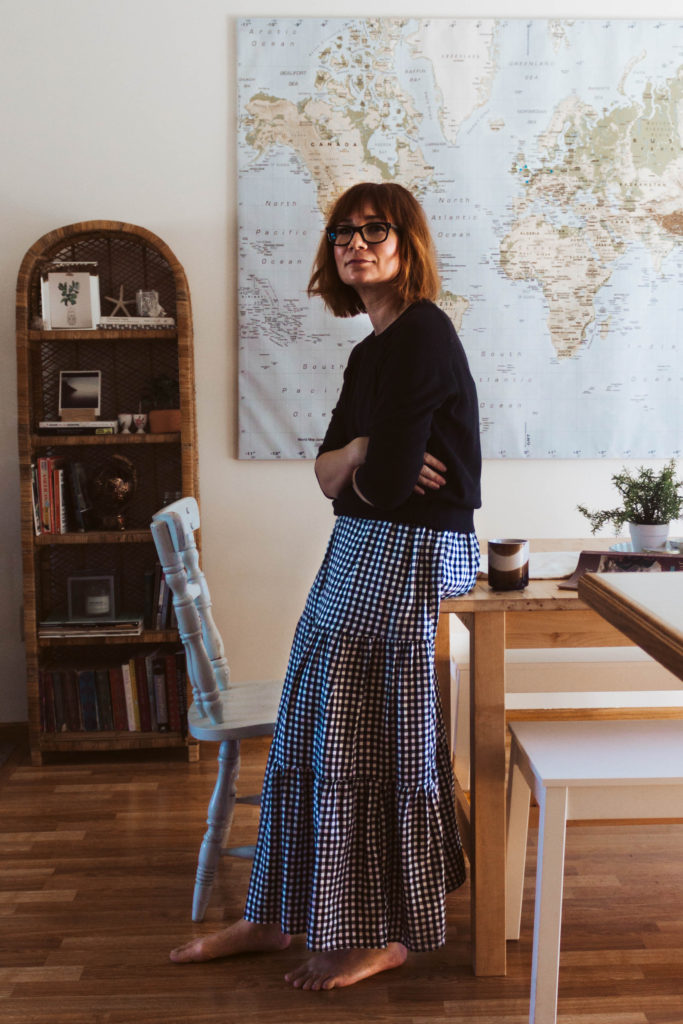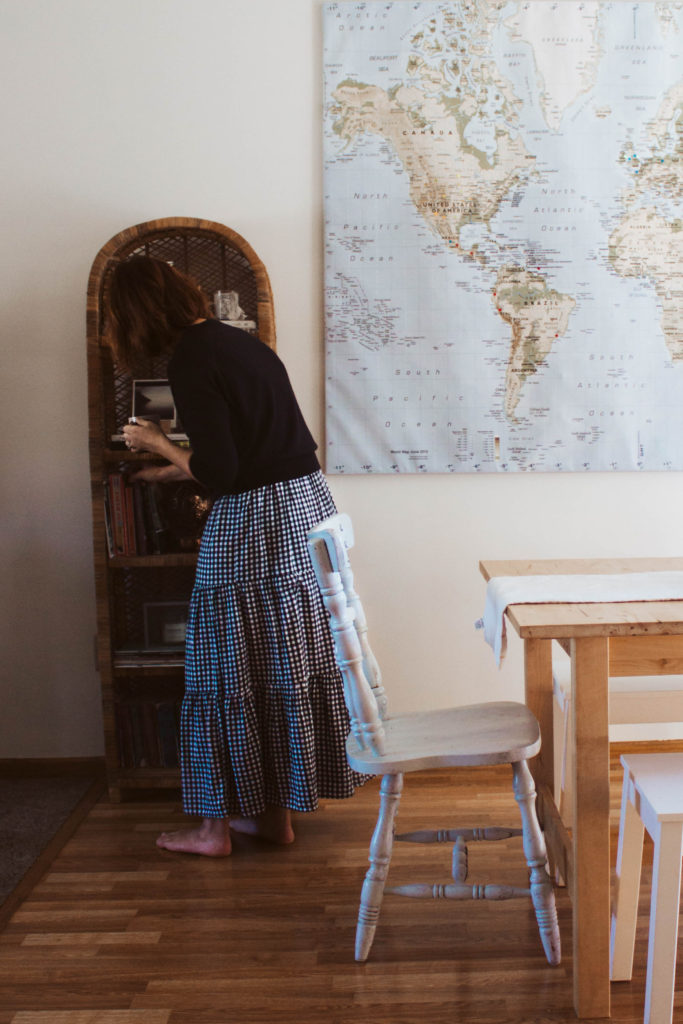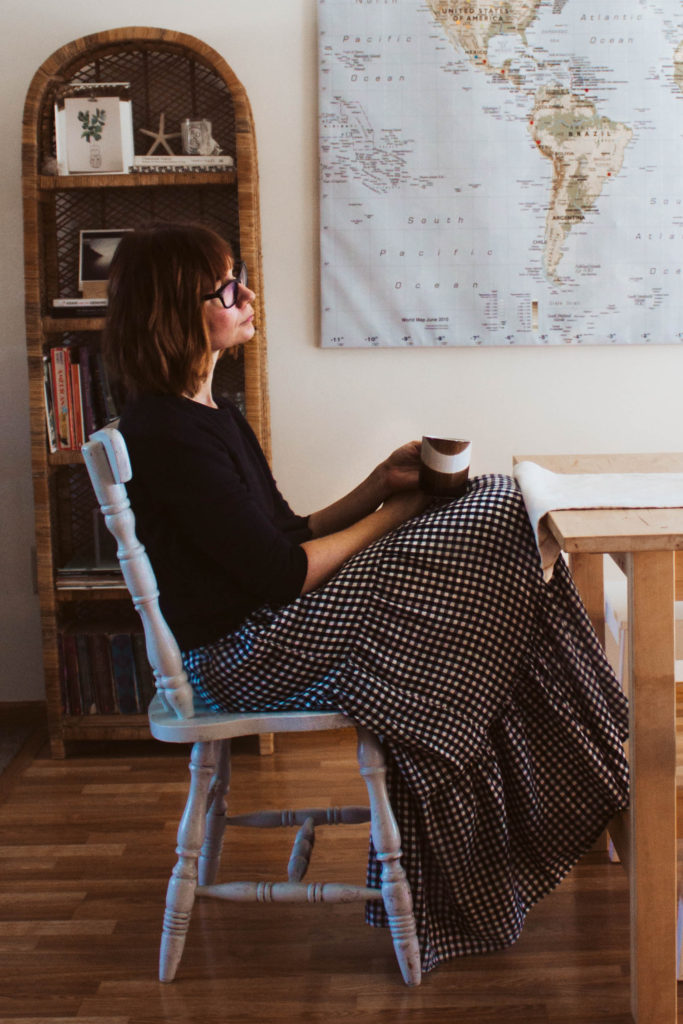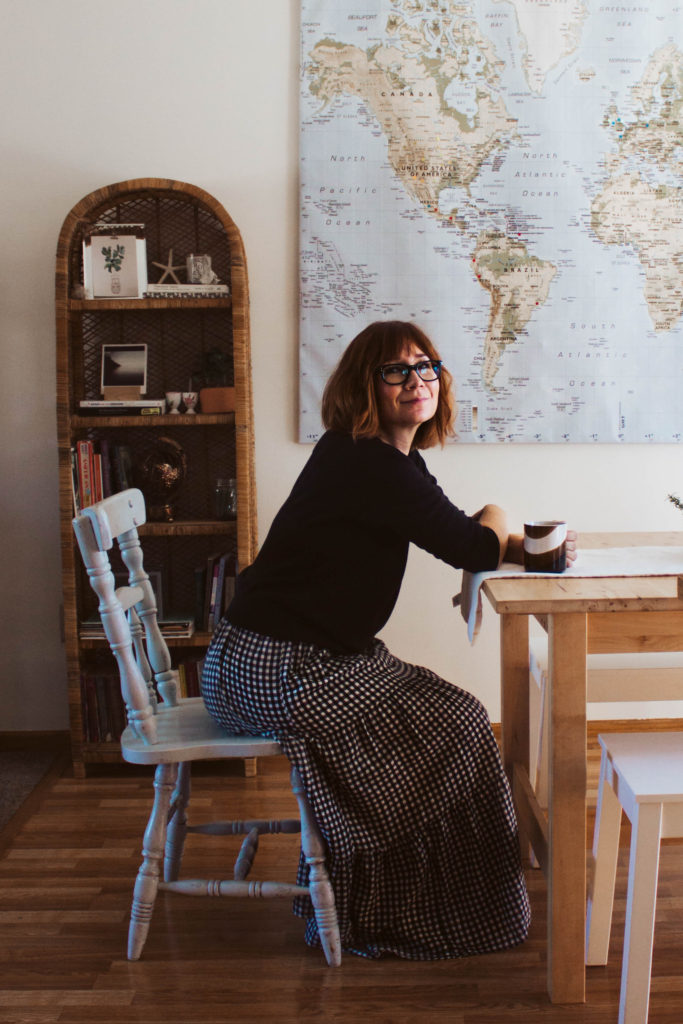 Part of what prompted this month's mantra is all of the chatter I've been seeing from you guys lately about your struggle with contentment and comparisons.
And I am right there with you guys!
So I think we're going to do some chatting about this subject going forward.
Let's be honest with each other about our struggles around this, so we can hopefully learn and grow together.
And it is a struggle isn't it? I have really had to distance myself from Instagram over the last few months because it was giving me real anxiety.
But I don't want to just avoid forever. Because no matter how much I do try to avoid, I'm still going to be met with comparisons on a daily basis. I want to find ways to safeguard my mind and my confidence so that I can view social media without being overcome with insecurities.
Yeah?
Part of that process was what I talked about on Wednesday… appreciate and release.
That mindset has been serving me well, but there are still times when the envy and comparisons creep in… and just like that my joy is gone.
So lately I've been taking it a step further: I've been objectifying photos.
What I mean is that I try to move beyond my gut reaction to the photo, and look at the reality behind it.
For example, in this photo that I posted on Wednesday: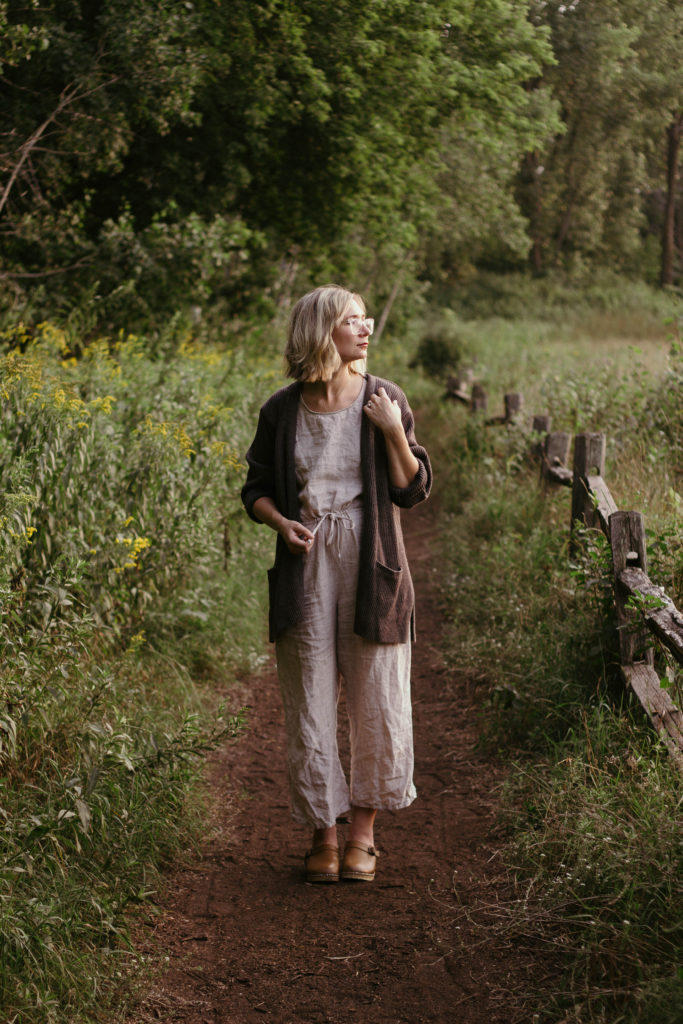 I'm wearing three things: a cardigan, a jumpsuit, and clogs. Your initial reaction might be to wish you had x part of this outfit, but try to move past that feeling.
Objectify the outfit: the total cost of this outfit is around $260.
No matter if it was bought all at the same time, or if it was bought with budgeting and thought, the fact remains that the outfit cost $260.
Now ask yourself: beyond an initial attraction to these clothes, is that an amount I'm willing to pay?
Or would I (and my budget) be more comfortable thrifting a similar outfit… or simply going without?
And this outfit runs on the low end of ethical outfits!
I did this with an outfit from one of my favorite influencers the other day, and I realized that her outfit cost over $1,000! That's a huge amount of money!
It sobered me a bit.
Now here's the thing: maybe you objectify the heck out of that outfit, and you come to the conclusion that you're willing to pay $1,000 for that outfit… that's great!
It it's in your budget, and you can comfortably do so then there is nothing at all wrong about that.
But you made that decision with thought, and not on a whim.
Or maybe after becoming aware of how much an outfit cost, your realize that your priorities don't align with spending that much right now (or ever). Great!
Head to your local thrift store, or maybe just "appreciate and release".
We all have different priorities, abilities, budgets, etc.
And remember, a lot of time influencers (including myself) are getting clothes sent to them. Which might make you feel envious at first, but objectify! Remember that they are working extremely hard to create content around those pieces… YES. Blogging is hard work, and it takes a lot of time. Are you willing to do that with the time you have?
The point is: know what your priorities and limits are, and don't feel bad about yourself when someone else has different priorities and limits.
Objectify the heck out of those outfit photos (or home photos, or motherhood photos, or travel photos, etc.), and then don't look back.
Look to what you already own, and I promise you your contentment and confidence will grow.
What about you? What are some safeguards you've put up?
Until next time,
Karin