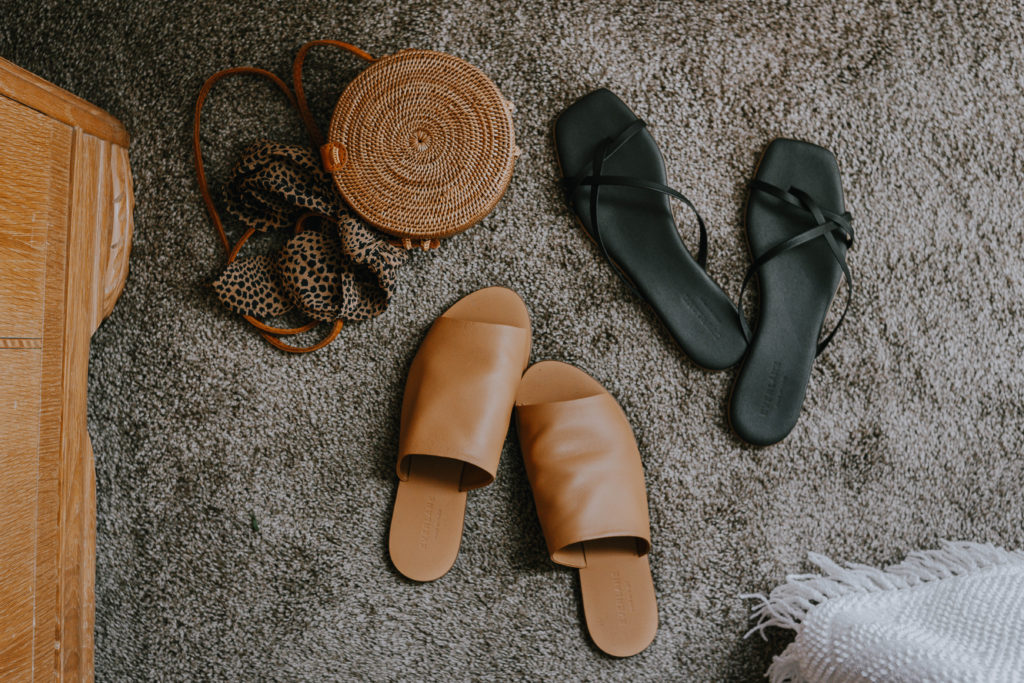 this post is not sponsored, but these sandals were sent to me as a gift so that I could review them for you. I will make a small commission if you shop through my links. Thank you for supporting Truncation!
*Post updated on 5/29 to include two new styles
**Post republished on 7/15 because Everlane just added the strappy sandal and the form sandals reviewed here to their "Choose What you Pay" section and you can now get them at a really discounted price!
Happy Monday! I hope everyone had a good weekend. I can't actually tell you how our weekend went yet, because I'm writing this last Friday but if all goes to plan we'll have had a good weekend ha! I'll update you on Wednesday. I AM in a good mood though because the last few days I have felt so much more myself, and it really is the best feeling in the world. Coming off a few months of all the crap that comes with the first trimester, it really does feel like you've been granted a second chance at life.
BUT we're not here today to talk about that.
If you saw my New in for Spring at Everlane post last week, then you may have noticed that there were a lot of new sandals being released this month… and there are so many good styles to choose from!
To help you out, I thought I would do a little Everlane Sandal Comparison (stay tuned, I'll be updating this post to include the new form sandals later this month closer to their release date).
It looks like they will be selling out pretty fast so I wanted to get this post up to you now so you can make a more informed decision, and not miss out.
The styles I'm reviewing today are the Day Slide Sandal in Camel and the Strappy Sandal in Black.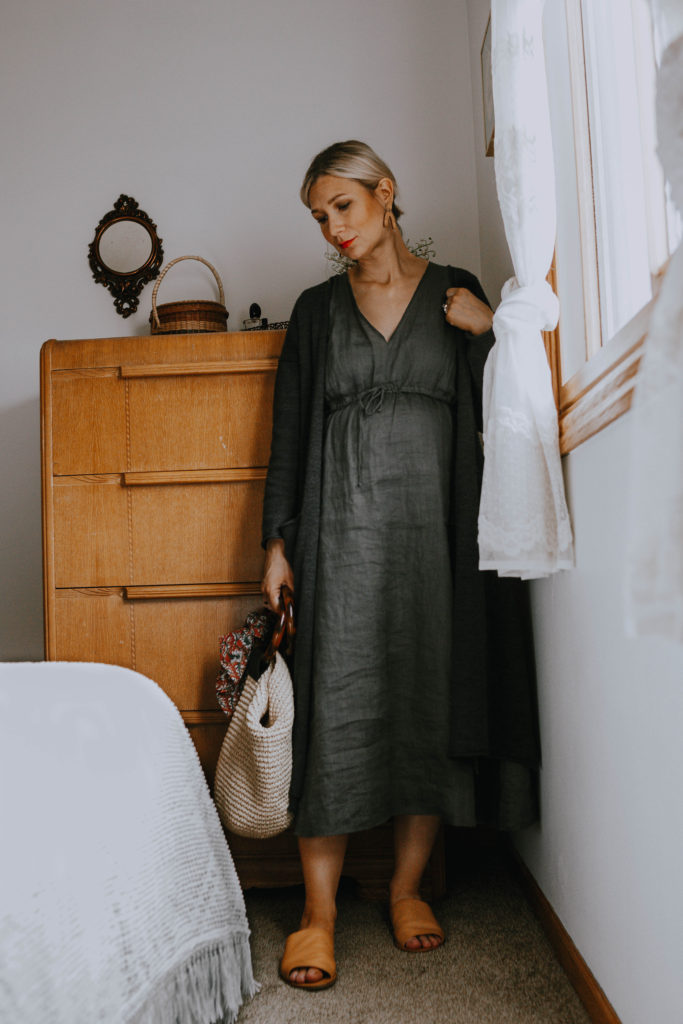 Let's start with the Day Slide Sandal. I shared a story earlier this week saying that these may be my new favorite Everlane shoes ever. Which is a pretty bold statement, but… it's true. I really, really love these sandals.
The color is stunning – it's definitely more of a true camel color instead of cognac so its really soft and muted.
The Leather is super soft and comfortable to wear. I had a slight break in period the first few days at the top of my toes, but it's gone away since. I stayed true to size with these, and they fit perfectly.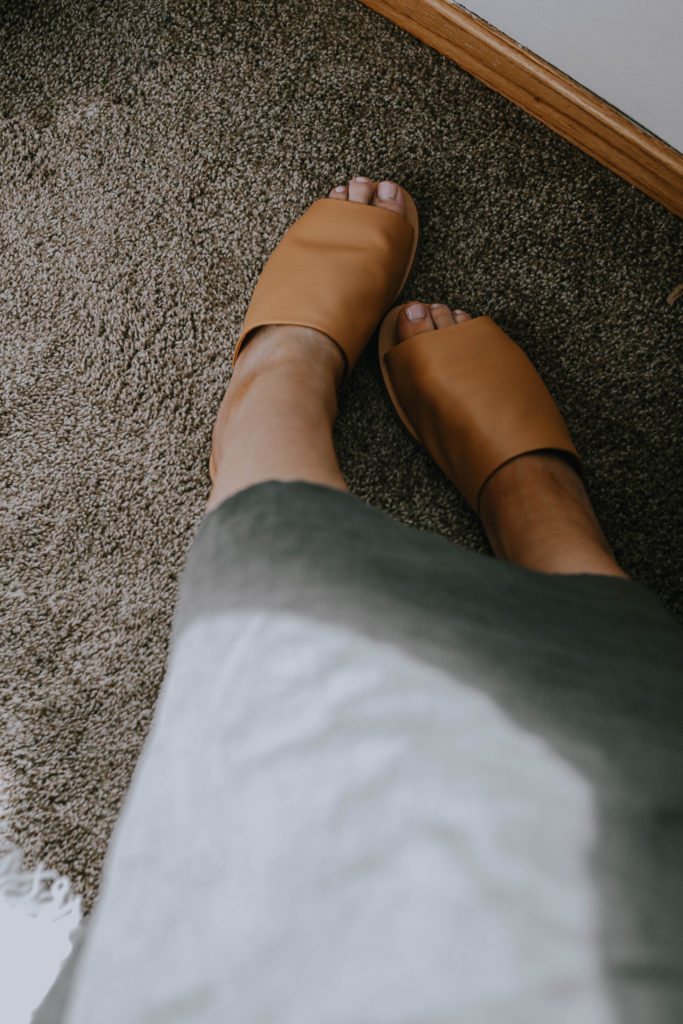 I love that the strap is really wide. It gives them such a unique, modern vibe that a lot of other slide sandals don't have. Plus it eliminates rubbing around the arch area.
I don't find them to be slippery when I'm walking in them so they're really easy to wear, and I've worn them for about five hours at a time and they stayed comfortable.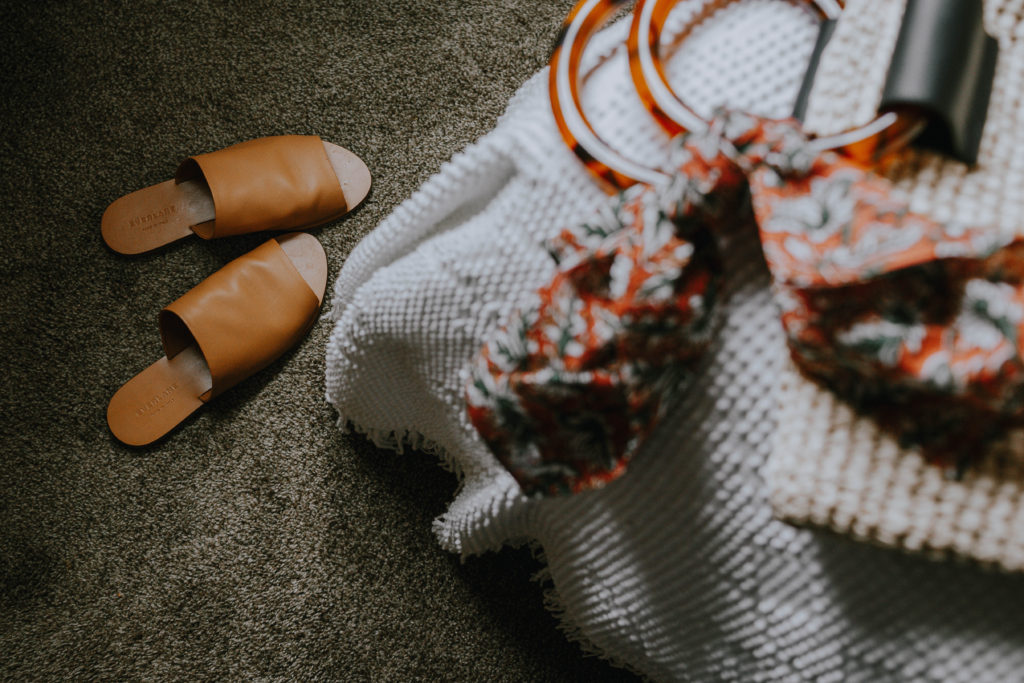 They come in a camel, black, and a blushy, rosy pink color and they retail for $88.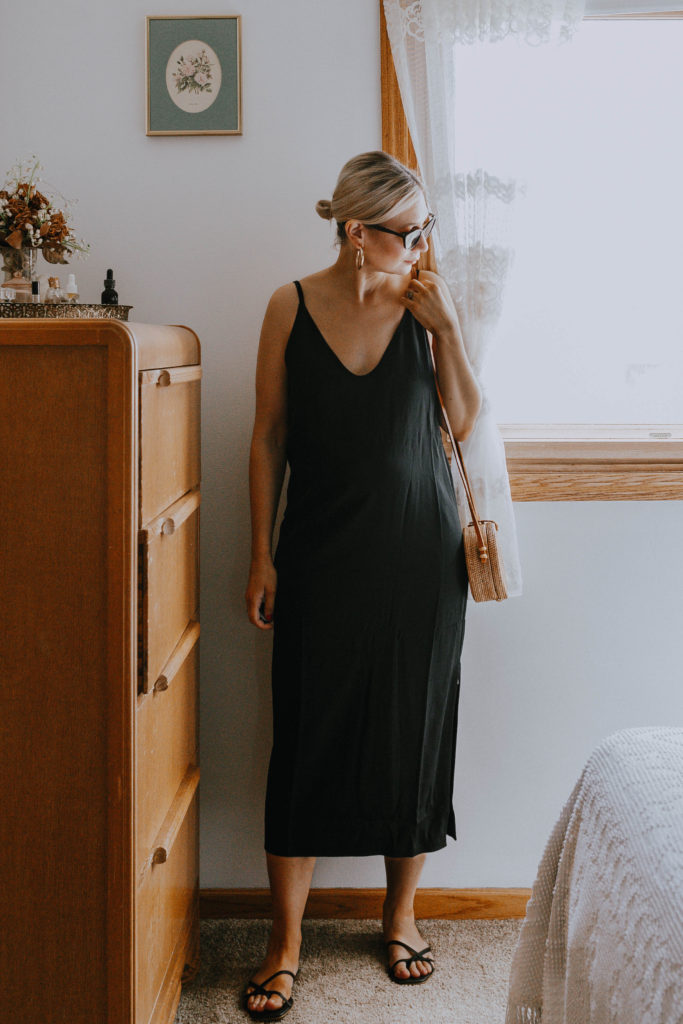 The strappy sandal is also really nice, but in a different way. I really do love these, but I will say I probably won't get as much wear out of them.
At first I thought they were going to be hard to walk in because the straps don't feel very secure at first "glance" because the straps are pretty thin. But I was mostly wrong. They are actually pretty comfortable, and the fact that the straps give a little keeps them from rubbing. However, they do become less comfortable after you've worn them a few hours. I just found my feet were getting "tired" about three hours into wearing them.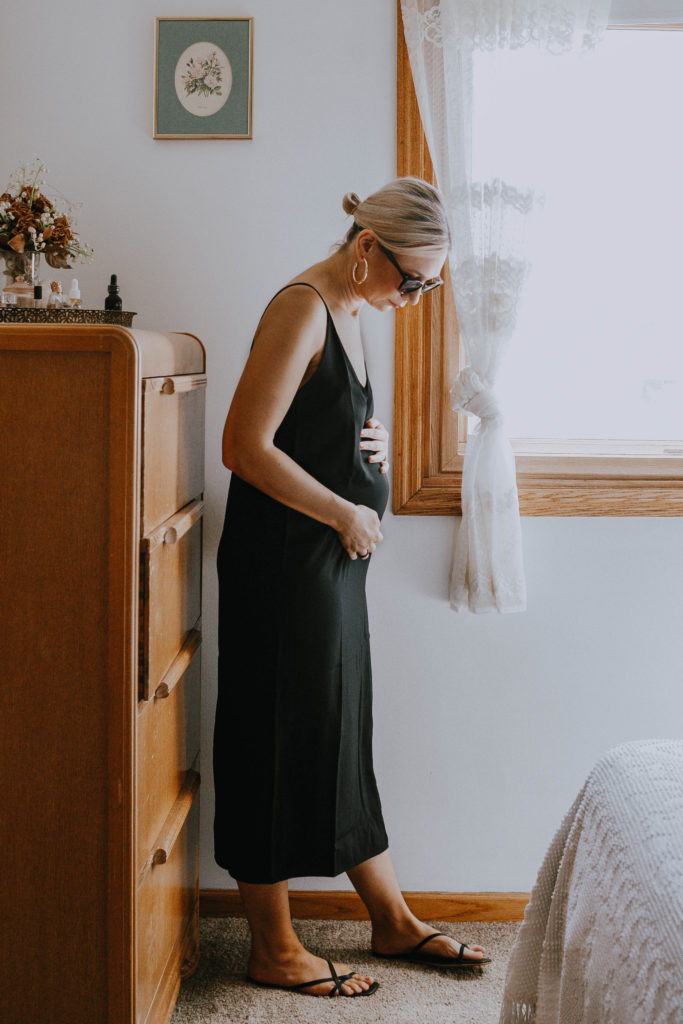 What I DO love about these is that they are a slightly dressier option while still being completely wearable. These would have actually been perfect when I worked in an office on my more casual days. They are very crisp, and add a truly modern touch to your outfit.
I like that they can be dressed up or, when worn with a dress like the slip dress I'm wearing, they can make an outfit more casual. They're surprisingly versatile!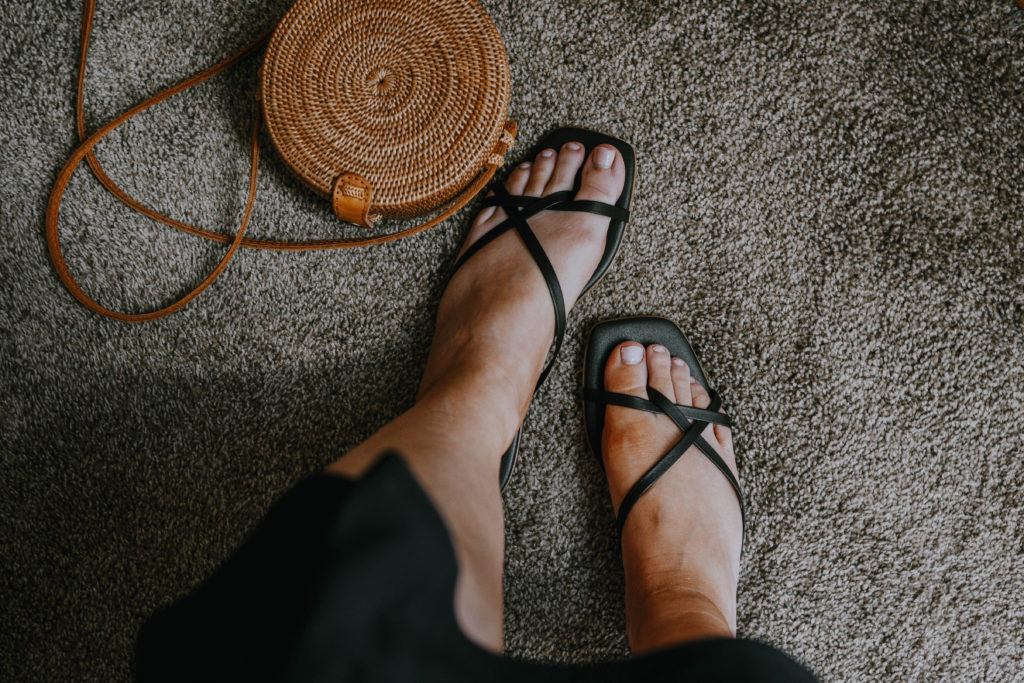 So while I do prefer the day slide for overall comfort and ease of wear, I really appreciate the addition of these sandals to my wardrobe because they fill a unique hole that the day slide doesn't.
I ordered my normal size.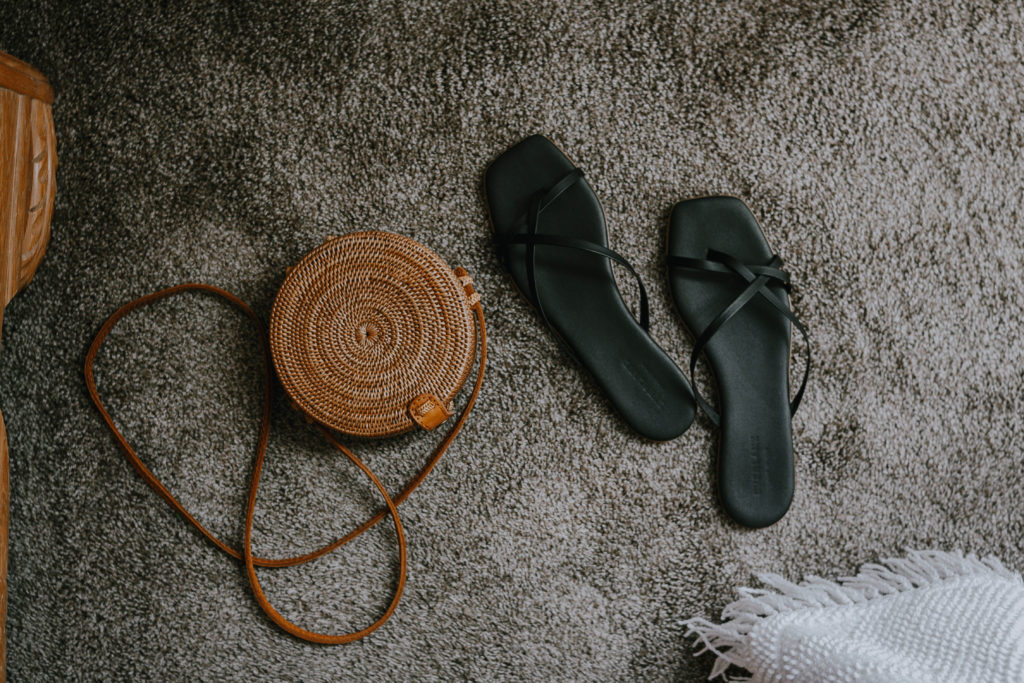 They come in red, black, and bone and retail for $78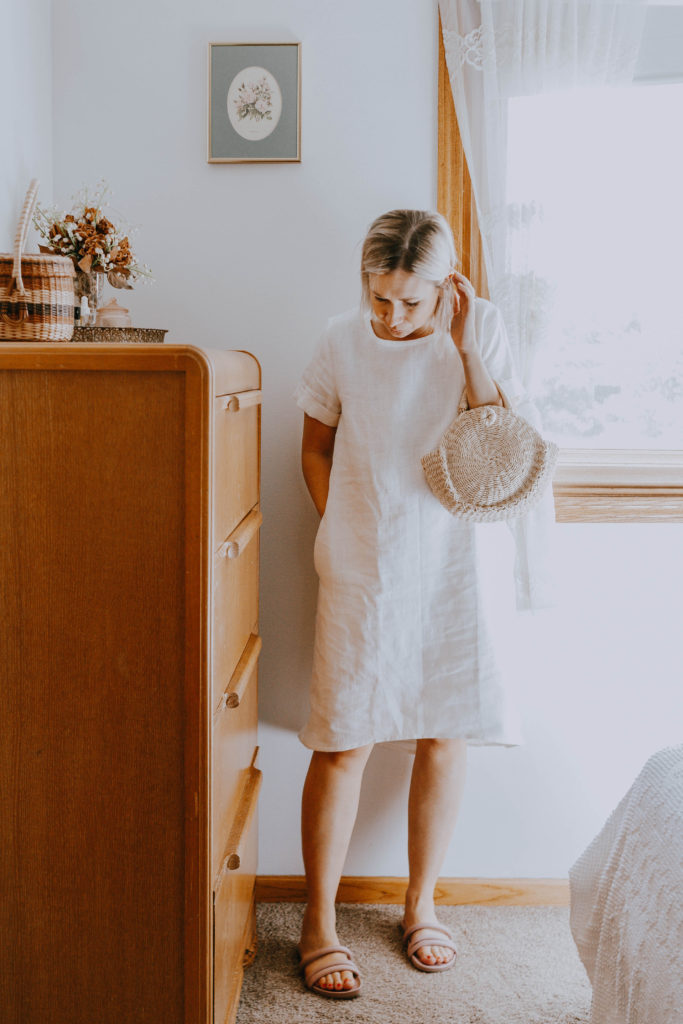 I'll be honest with you guys: I'm a little torn on the form sandals. On one hand, I love how they look. They're really structured and modern, and the lilac color is super unique. However… I find them to be a little painful.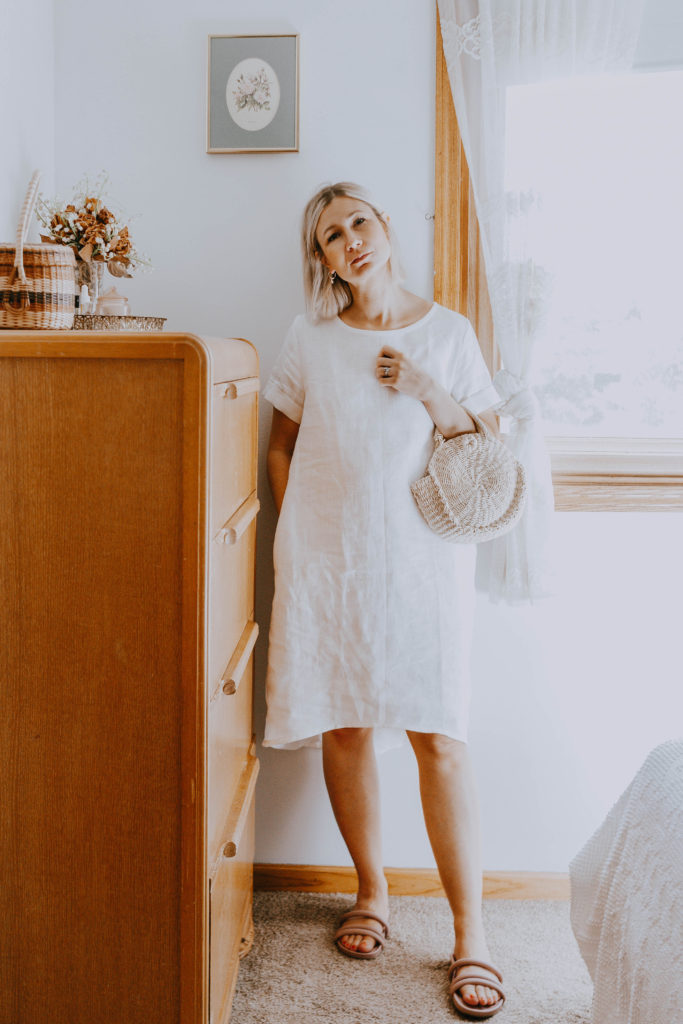 I'm hoping it's just an issue of needing to be broken in, but the two straps at the toe area are really tight, and they actually hurt the top of my feet when I'm walking. If you have anything other than a narrow to narrow-ish foot, I would definitely size up. And to be fair, I am 23 weeks pregnant so there is a chance that the tightness is caused by my slightly puffier than normal feet. I ordered them in my normal size.
They ARE made of 100% leather so I am hoping with time they will loosen up a bit, but at the moment I won't be doing any heavy walking in these. And it is a bit disappointing that the most expensive sandal I'm showing you is the least comfortable.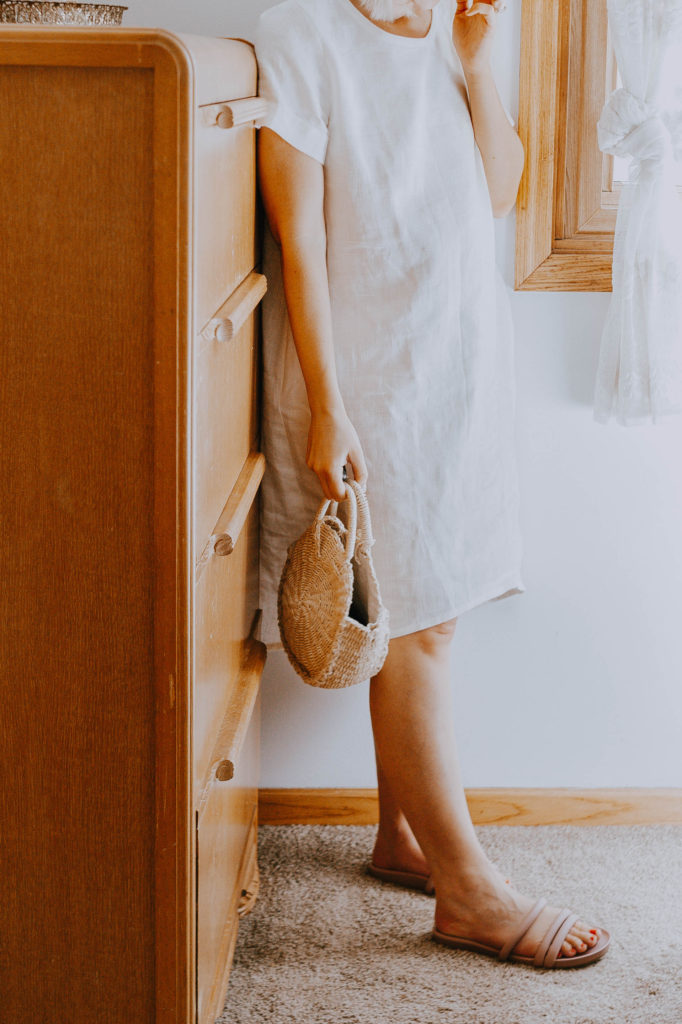 The foot bed is really comfortable, and I didn't experience rubbing at the sides of my feet from the contoured shape. In fact they felt really supportive in that regard.
I am going to hang on to them, and give them a chance to break in because I really do love the unique shape and color. I'll keep you posted after I've worn them for awhile!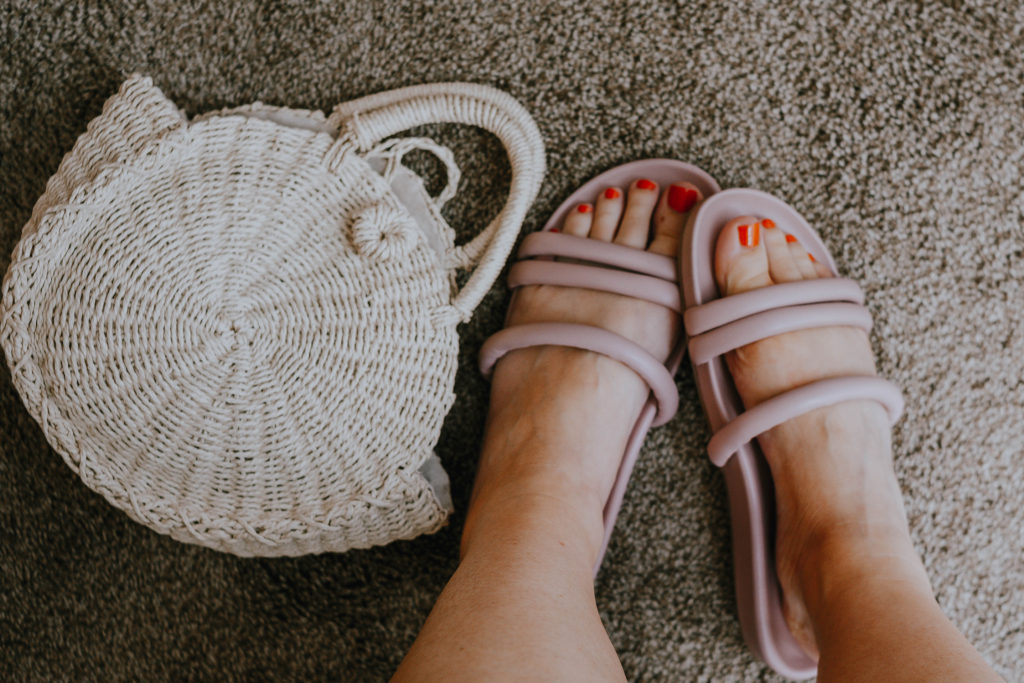 They come in four colors: lilac (pictured), black, aloe, and apricot and retail for $128.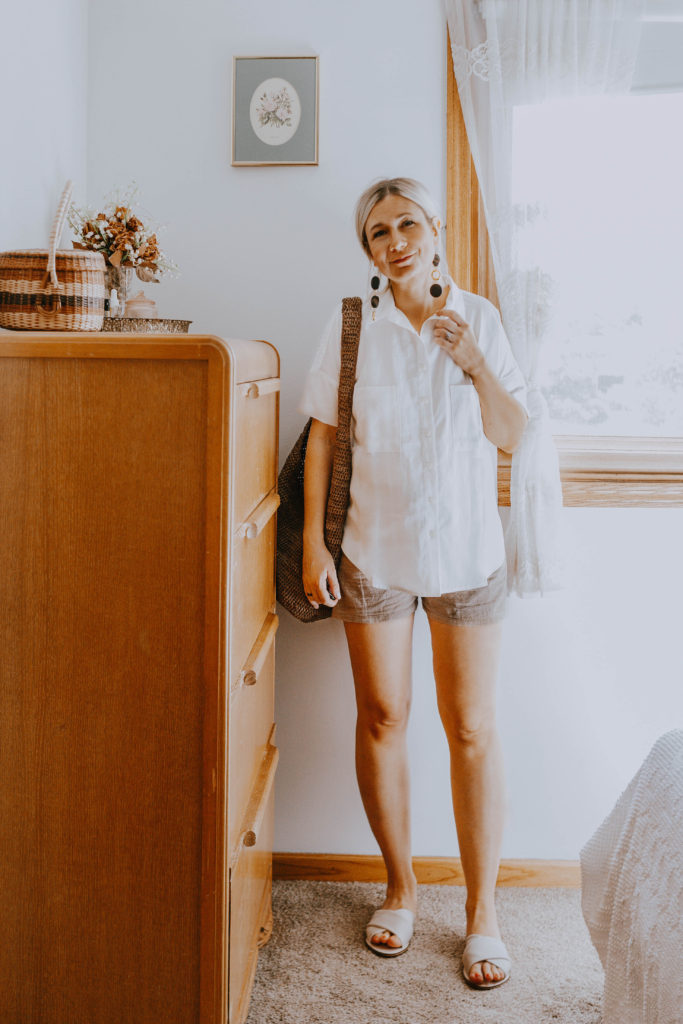 So I actually decided to buy the crossover sandal after falling so madly in love with the slide sandal. I have to say, first of all, that the leather on the Day collection is unbelievably soft and comfortable. I'm just so impressed with the quality. It looks beautiful, if feels beautiful… it's all around a beautiful offering from Everlane.
I love that the crossover sandal is a bit more elongating on the leg due to the more narrow fit in the toe straps, and the white color really stands out against a tan (not sure if this color would suit a paler skin tone). Like the first two sandals I reviewed above, they are versatile in their ability to be dressed up and down (which makes the cost per wear more reasonable).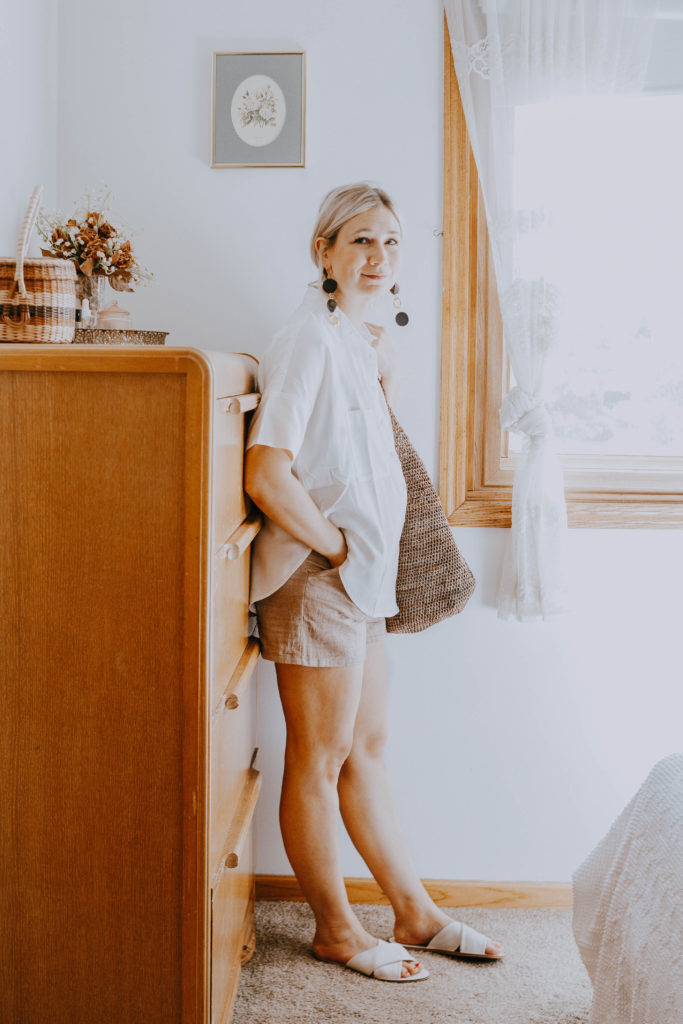 They really do add something extra special to an outfit.
With that said, I did find this style to be more difficult to walk in than the slide sandal. I'm going to let you in on a little secret: I have insanely sweaty feet. I always have, and it's a problem ha! So when I look for qualities in a sandal, I need a pair that I'm not going to slide around in when my feet get sweaty… I found my feet sliding around in these a little more than I like. I DO think that once the leather molds to my foot shape (I got my normal size) it will be less of an issue, but I think I may have to get a pair of absorbent sandal inserts to combat the slipping. This isn't a big deal to me, but if you don't want to have to spend extra money on inserts, and you're a fellow sweaty footer then you may want to consider that.
That's really my only complaint with these sandals, overall I love them and know I will get a lot of use out of them this summer.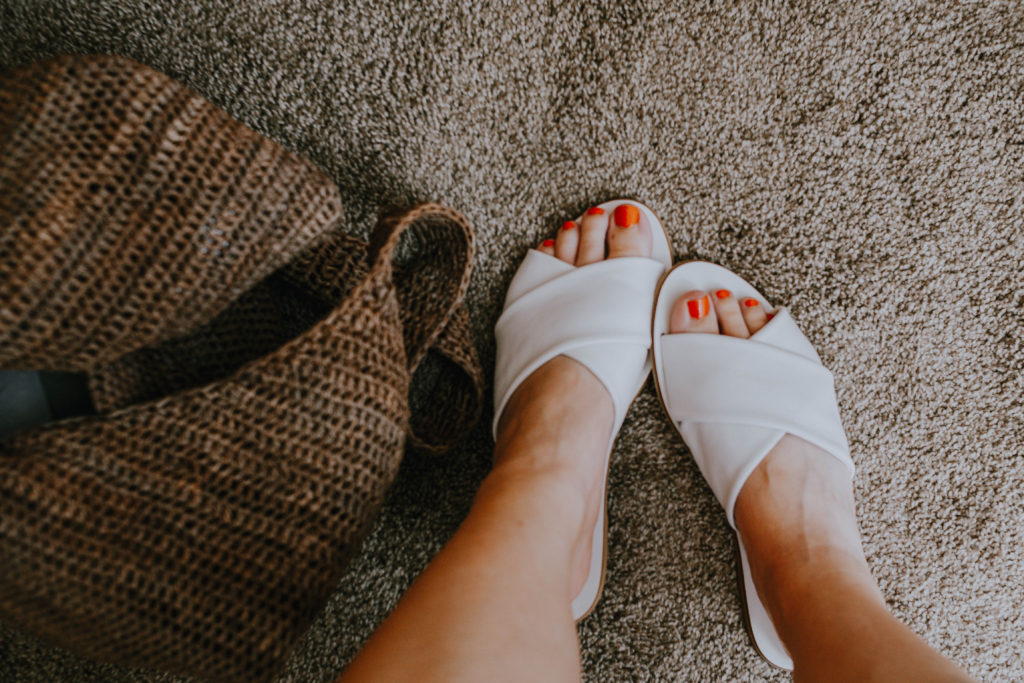 They come in five colors: rose, black, white, camel, and mocha and retail for $88
Hopefully this helped you narrow down which one suits your lifestyle/wardrobe better. But if you were going to be swayed by my opinion then I would say the best pair of the bunch is the Day Slide Sandal I reviewed at the top.
Which style do you like best?
If you liked this Everlane Sandal Comparison, and want to see my other Everlane reviews you can find them here.