Happy Friday friends! I am honestly so blown away that we are one week away from Christmas because it feels like we were JUST trick or treating. BUT here we are and I'm actually in a pretty good place this year! Last year I was scrambling, but this year I lowered my expectations and I've been chipping away at the things that DO need to get done. Feels good! And speaking of, this will be my last post of the year! I'm going to take the next few weeks off from posting on here. I may or may not be active on Instagram if you want to check in there, but the "work" aspect will be on pause. I'm looking forward to a break and can't wait to slow things way down for a couple of weeks with my family. Yay!
So to end things on a bit of a festive note I thought I would share a little holiday look styling post with a focus on… a cropped blazer! You've probably noticed by now that I like classics with a twist. And a cropped blazer is just that! It reads very classic, but also a little fun at the same time. And the cropped length actually makes it a really versatile piece because it can work with a variety of waist styles. LOVE! So here's 3 ways I'd style it for a holiday party: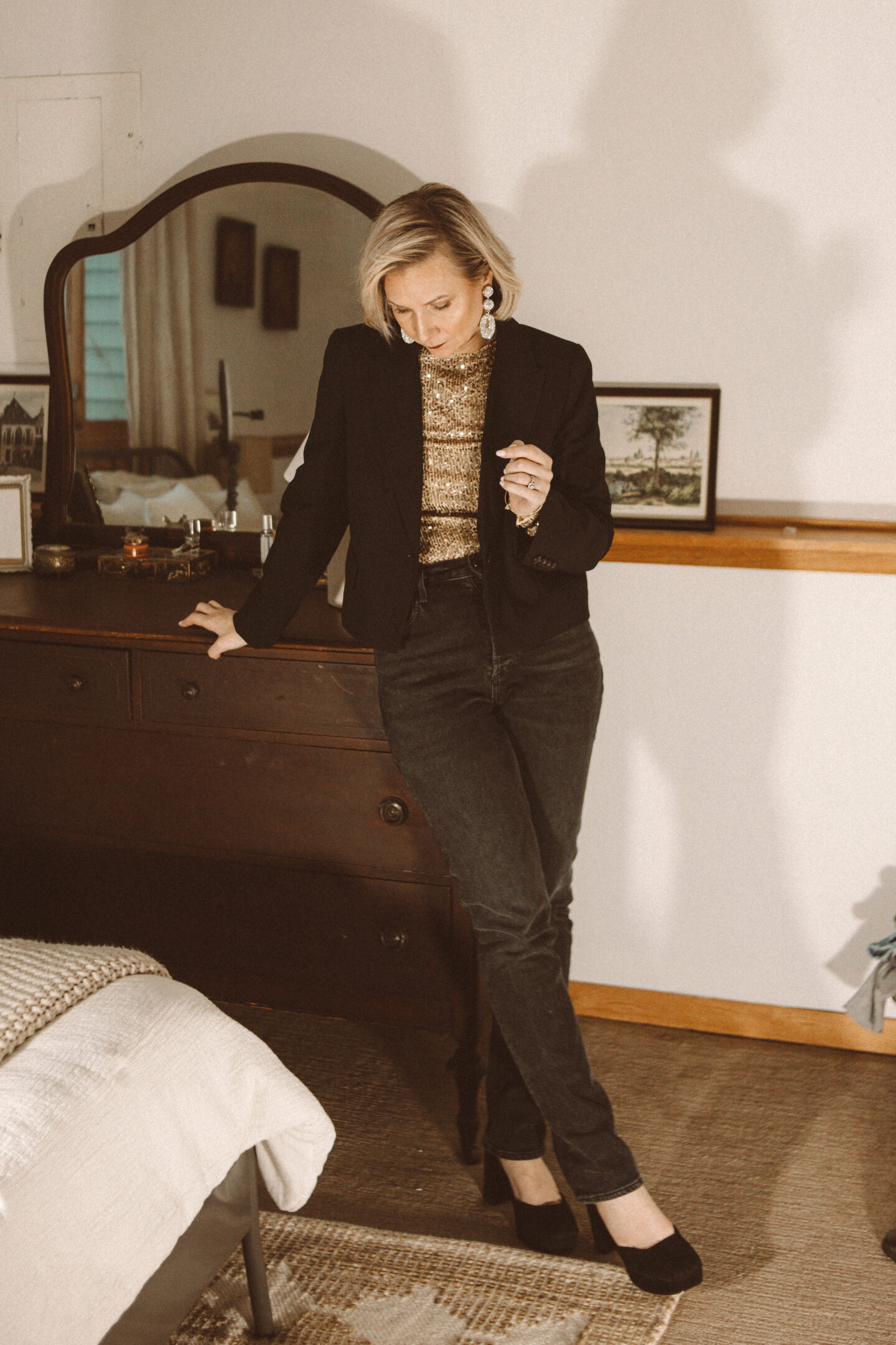 Outfit Details
Sizing notes: blazer (XS. gifted), top (small), jeans (25), heels (TTS)
This look is just so much fun! I mean the little bit of sparkle and the sexy platform heel add SO much to a relatively simple outfit… and you all know I'm always looking for ways to get use out of my denim. The blazer and shiny tee paired with the heels make this totally party appropriate even with the casual jeans… ideal!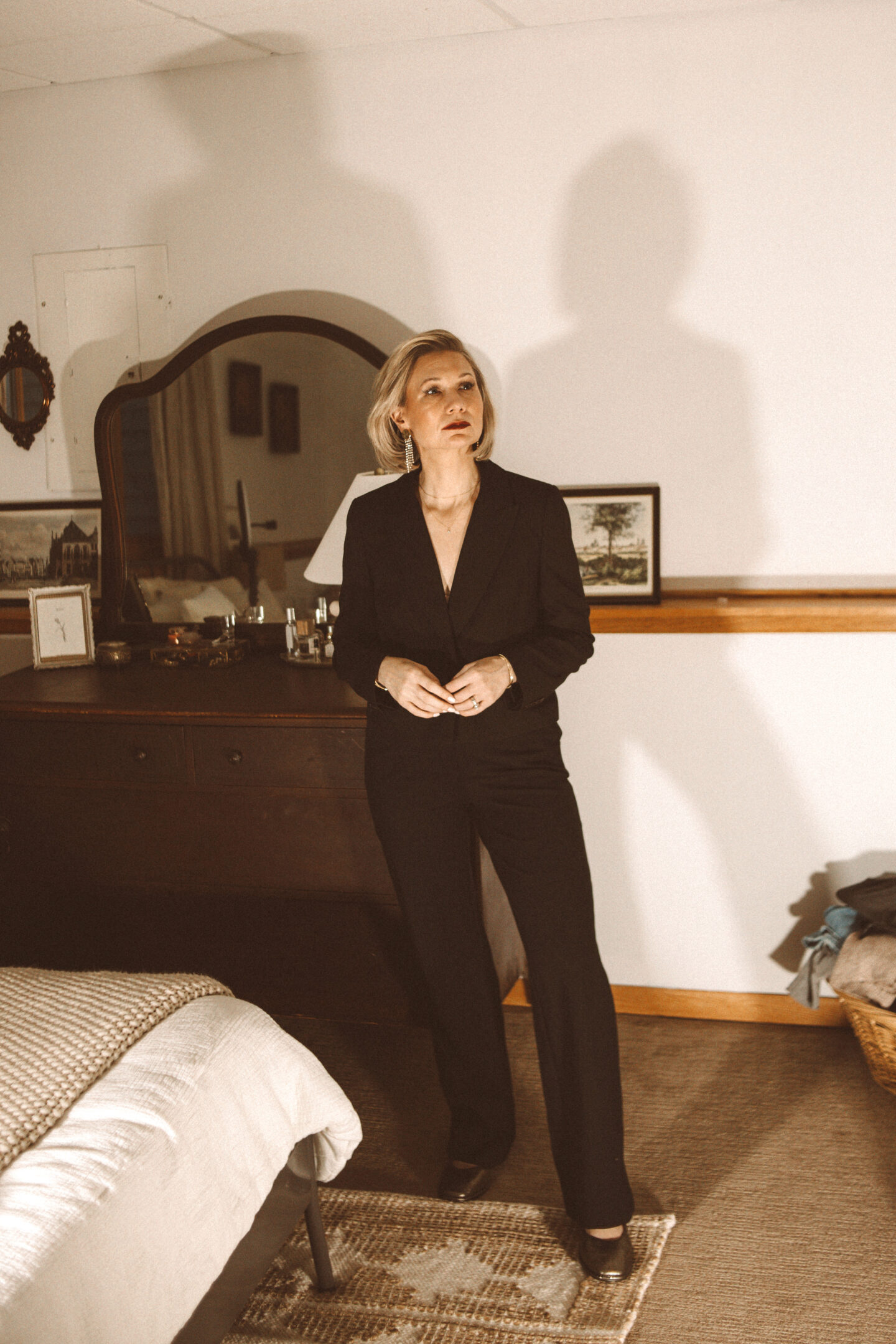 Outfit Detail
Sizing notes: pants (4), flats (TTS. gifted)
You'll probably notice a theme here, but comfort is always high on my priority list and this is THE way to go if you want comfort. I used a little topstick to turn the blazer into a top and these pants are SO stretchy and comfy. This is what I'd wear if I was attending a party with a lot of eating ha! I kept things simple with a pair of flats but the metallic sheen adds that bit of sparkle the outfit needed.
Outfit Details
Sizing notes: dress is older so I linked similar, boots (TTS)
Another simple outfit, but the extra touch that the knee high boots add make this a fun option for a holiday party. You could really do this outfit with any shorter dress that you have… ideally a velvet dress in a red or green would have been stunning, but I don't have one in my rotation so I kept things simple with this black mini dress.
---
Well that's all I've got for you guys today! I hope you enjoyed this little styling post and I hope you all have the BEST (and most relaxing) Christmas and New Year's Eve. I can't wait to reconnect in the New Year.
Until next year,
Karin