Happy Friday Friends! We've had some sick kids over the last week so a lot of my days were spent in one of these two sweat suits, so this is a compilation of outfits over the last two weeks.
So with that said, here's what I wore over the past two weeks (hint: be prepared for a lot of spring denim!):
Shop the Look:
Jacket was gifted
---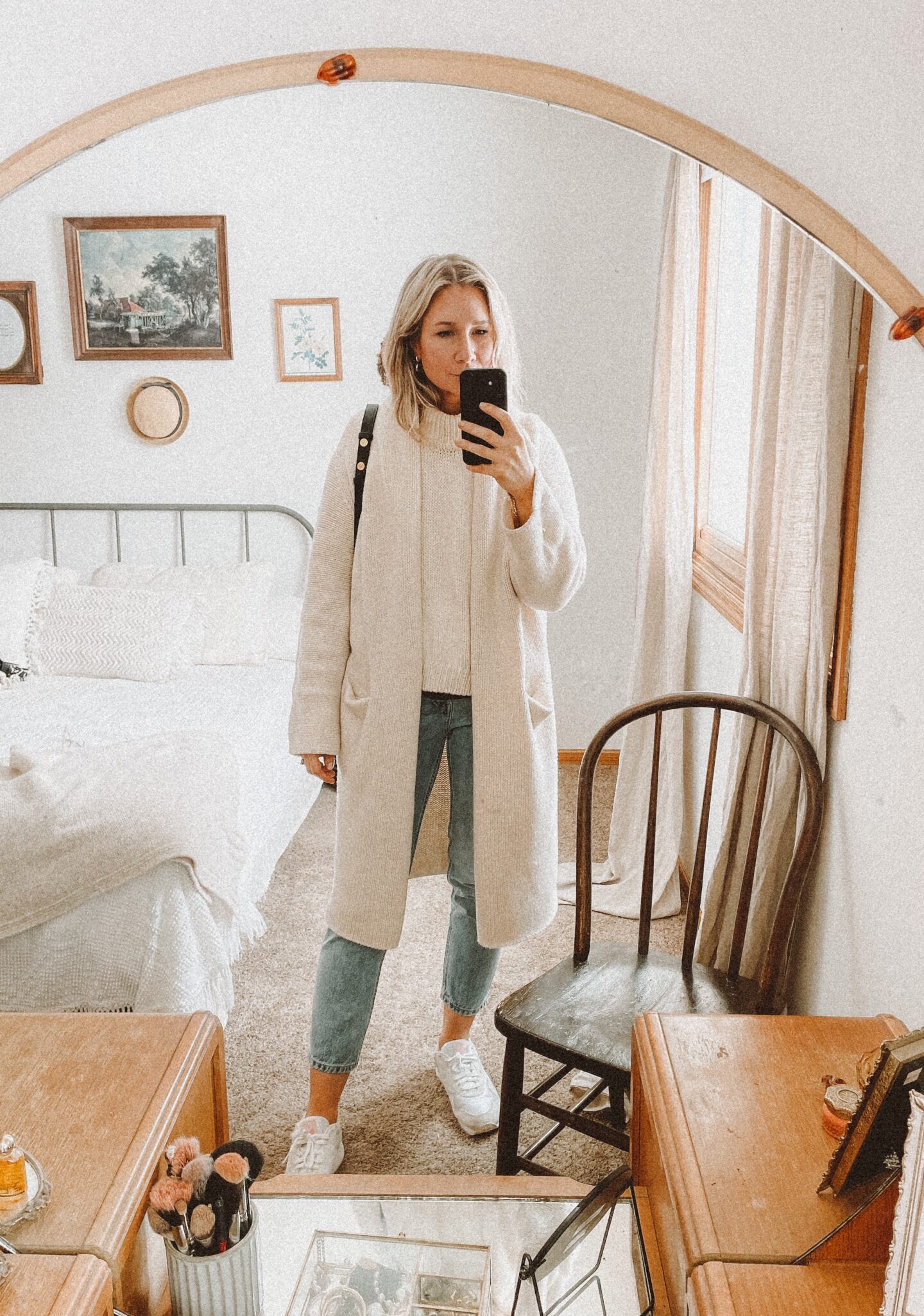 Shop the Look:
The cardigan is a secondhand Vince purchase so I linked two options at different price points. Denim review here.
---
Shop the Look:
The bag was gifted
---
Shop the Look:
The tote is old from Tradlands so I linked to some similar options
---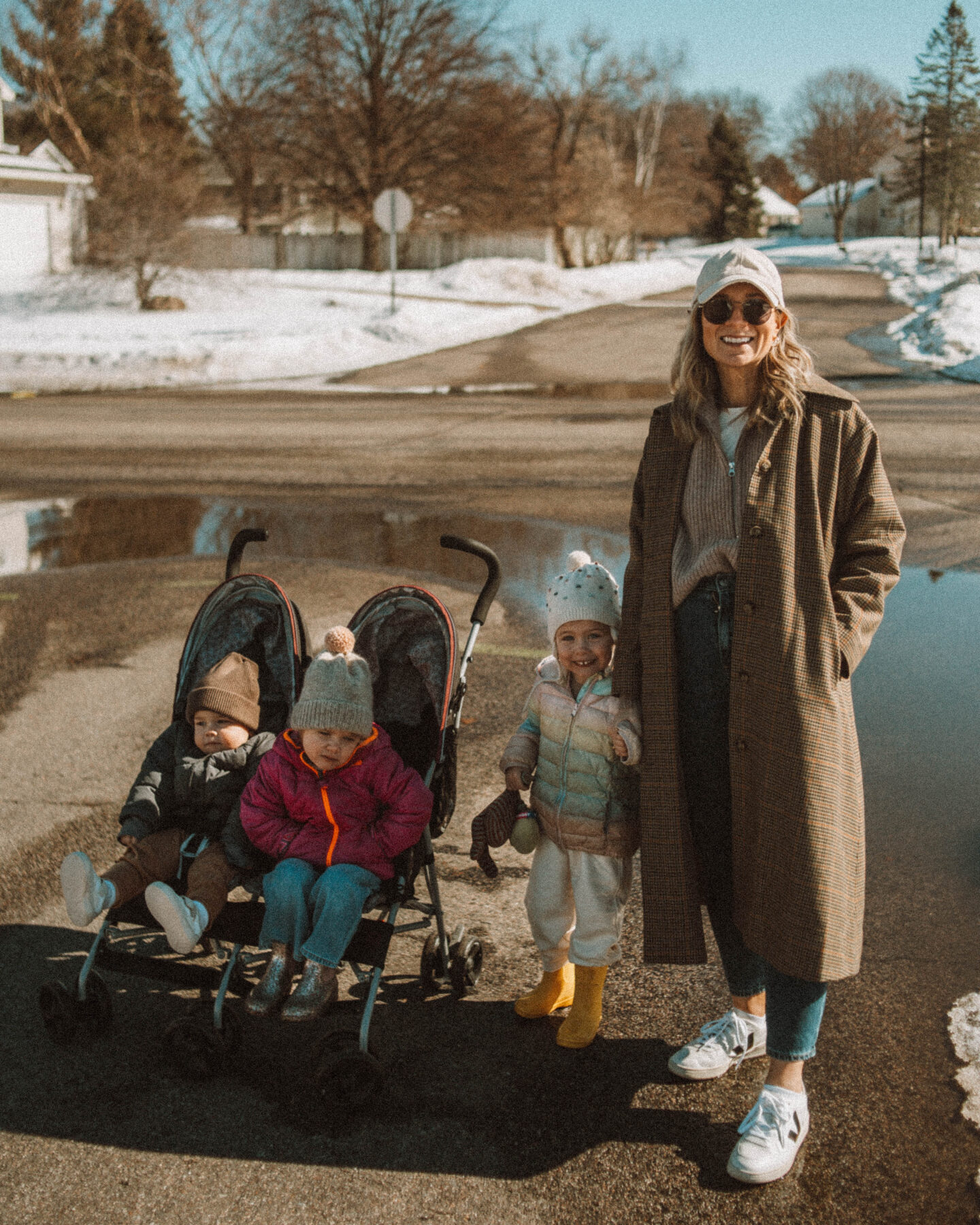 Shop the Look:

The coat was a secondhand Toteme purchase so I linked similar pieces. The sweater is sold out in this color so I linked to the other colors and a similar style in a very similar color.
---
And that's it friends! As I said above, its been a lot of lounge wear and athleisure lately so only a few outfits to show you today (i.e. the same spring denim on repeat). I DO have a post planned for sometime next week that will have a roundup of the athleisure outfits I've been wearing lately so if that's your thing then make sure to check back!
Have a wonderful weekend friends and I'll see you next week!
Until next time,
Karin