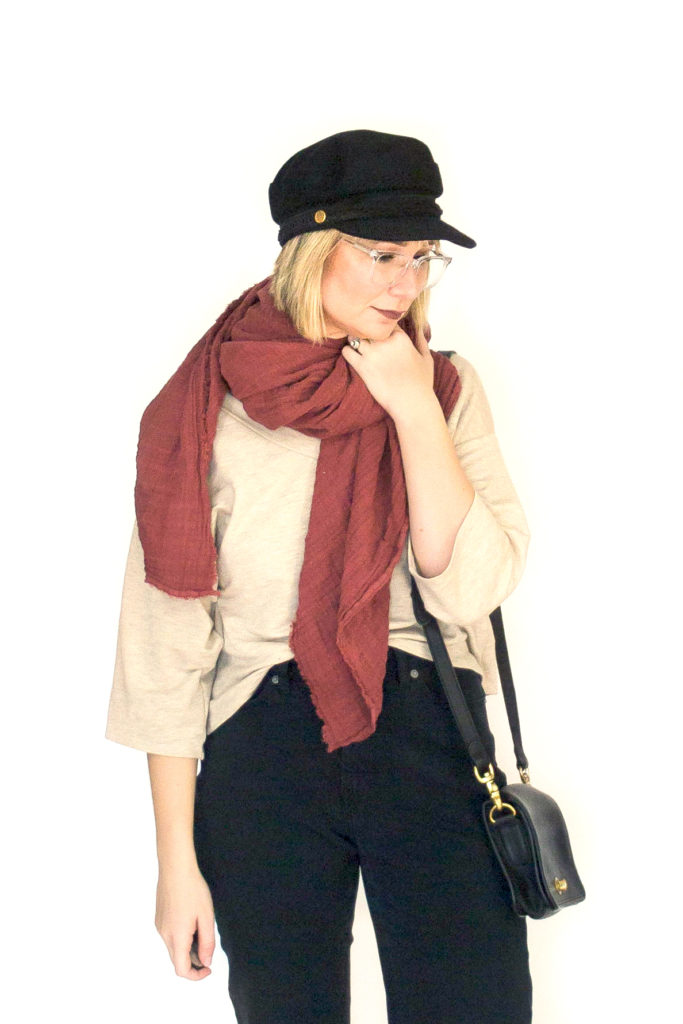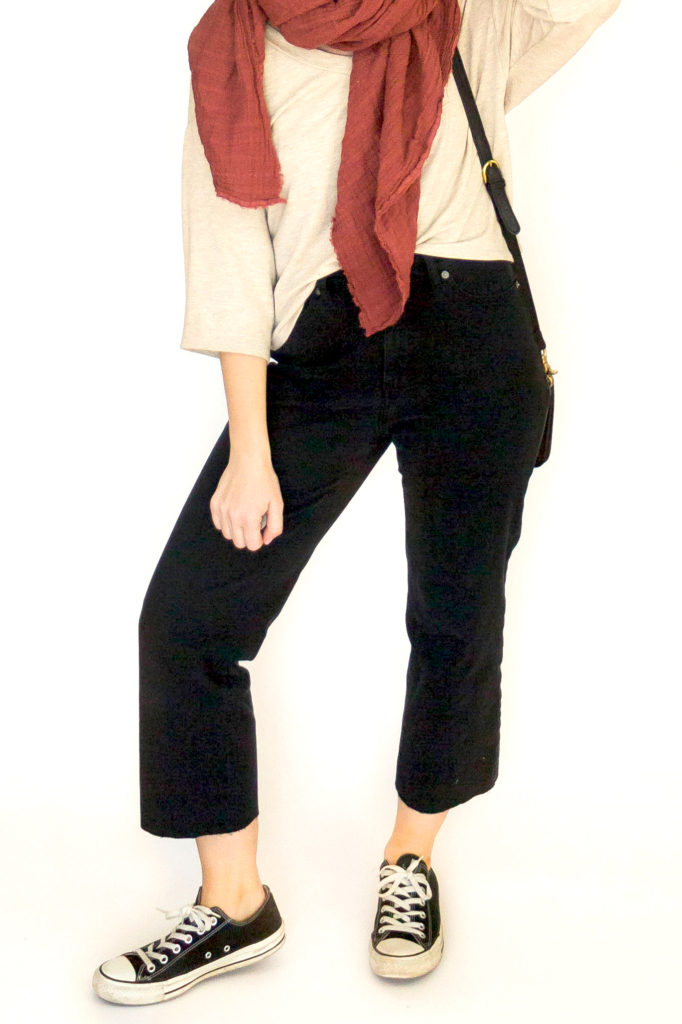 Okay, I know I said I wasn't going to write anything, but I had an idea.
I'm in need of some positive and intentional practices in my life right now, and so I thought I would give us a bit of a self care challenge this week.
It will be a short, simple challenge every day that we can all participate in.
Based on your responses in the past, I know that you are interested in more self care content so this will be a way to work on that goal together.
SO. Today's challenge:
Find 5 minutes today to sit and think about all of the good things that you are currently doing well. Even if it's the tiniest thing… think about it (i.e. I'm really good at brushing my teeth, etc. etc.). For five minutes. Let that positive affirmation wash over you, and then OWN the fact that you're really good at it.
---
Outfit Details:
Black Vintage Jeans: Vintage! | Similar vintage pair | Similar Everlane Option
Black Purse: Vintage | Similar Vintage Option
Cabby Hat: Thrifted | Similar
---
P.S. If you like the outfit I shared today, would you consider sharing it on Pinterest? Just over over any of the images and click the "pin it" buttons. Thanks so much!
Until next time,