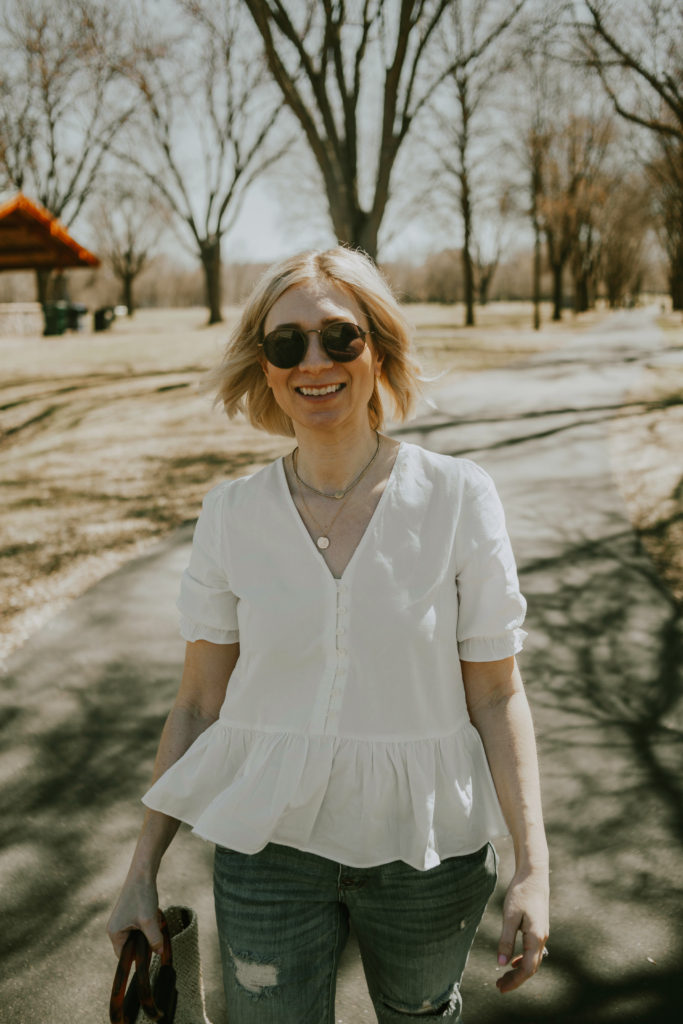 I was looking at these photos, and I realized that my arms look a little Cullenesque (that's a Twilight reference FYI). We had a long, hard winter here in Midwest and my complexion is not trying to hide it at all. Ha! I'm not one to use self tanner usually, but I may be tempted to put a little on just to warm things up a bit. 😉 It's funny because Bella and Posie (my twin 2 year olds) somehow got a gene that causes them to get super tan in the warmer months. They definitely don't get it from David and I, but last summer they got about three times darker than Bug and I even with religious sunscreen application. I kind of love it. 🙂
But I was happy to flash my Edward arms in the name of wearing spring attire! After so much cold weather, pulling out a romantic spring blouse felt so refreshing. I've been really loving some of the spring trends this year. There seems to be a move towards really romantic neutrals, and that's pretty much my ideal vibe. One of the trends I've loved seeing the most is the puffed sleeve trend: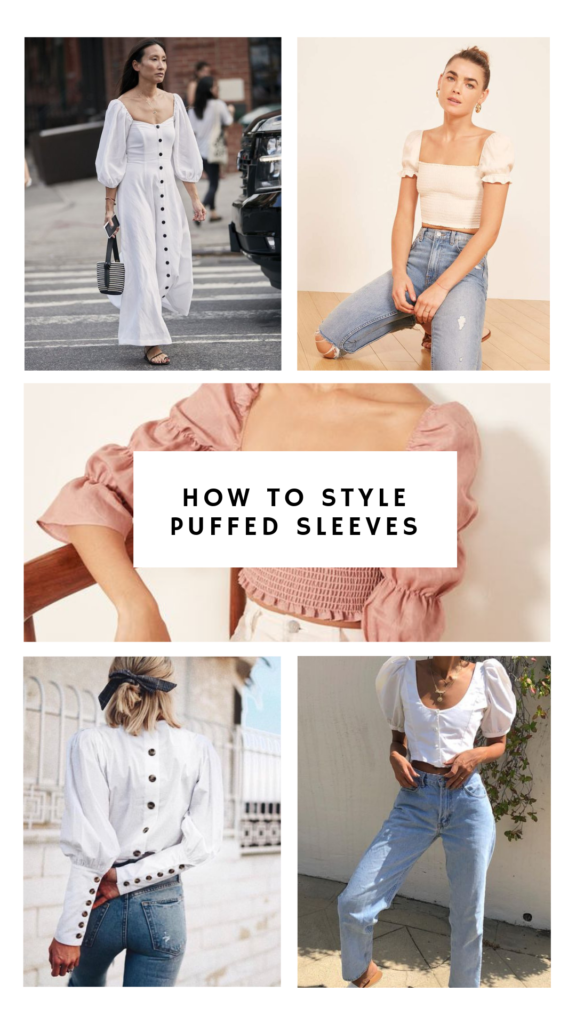 I wanted to add a top to my spring rotation, but I wanted something that was a little more "subdued" so that I can wear it for years to come. This is really how I try to approach most trends that I like: I try to find a more subtle version so that it doesn't look awkward in a few years when it's no longer on trend. When I saw this blouse, I thought it was the perfect marrying of a slight puffed sleeve in a classic silhouette… plus it will work with my expanding belly (I'm currently 18 weeks pregnant) because of the really pretty peplum detail. When I'm not pregnant, I typically like to tuck everything in and I actually think this top will be easy to tuck in next spring so it's a really versatile piece… exactly what I look for when adding clothes to my wardrobe!
I love styling a more romantic top like this one with slightly distressed jeans… or if I wasn't pregnant I would have worn it with my favorite vintage denim. The combination adds a bit of contrast that I think is really nice. And there's nothing more classic than a white blouse + denim + cognac sandals. I finished it off with a straw bag and this outfit is what I picture when I think of my ideal spring outfit. 🙂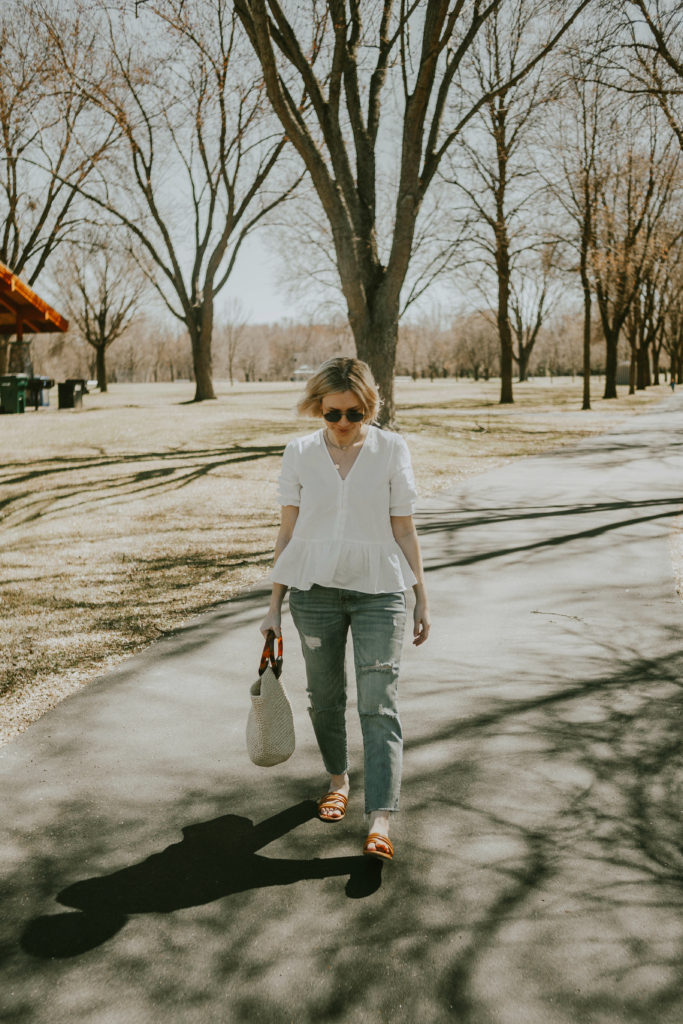 What I'm wearing:
blouse (true to size) | maternity denim, similar non maternity option here. ethical option here| sandals (true to size) | bag | motherhood pendant | choker c/o
Some other puff sleeves I love:

Some of the links in this post are affiliate links. If you choose to shop through them I will make a small commission. Thank you for supporting Truncation!