I CANNOT believe how fast this capsule went. I mean for real. I feel like I just started yesterday! There were a lot of ups and downs that came from doing my first capsule, but I am hooked! I really, truly feel like this is a concept I will carry with me for a very long time. Do I think that it will always look the same? No. But I'm okay with that. I do think that in order for this to be a process that you stick with, there needs to be a certain amount of fluidity to it. I don't think it does anybody any good when you approach this process with a lot of rigidity. It HAS to work for you realistically, not just on paper, for it to be a viable option long term. I'm still figuring that out because I am a rule follower. I like guidelines and methods and I am the exact opposite of a free spirit so to intentionally force myself to be fluid is, well, hard. But it's good for me. Progress people! I thought I would sum up this capsule with a few of my favorite looks as well as some lessons I have learned along the way. This is probably going to be a long one, so grab yourself a cup of coffee (or tea, milkshake, wine, all of the above?), sit back, and enjoy.

---
I may say that I'm a monochromatic girl when it comes to my color, but I need some color in my wardrobe. It just makes me feel better even if it doesn't get as many wears as my gray, black, and white clothing.
I need to be much more intentional with the color that I do include. These green wedges… oh how I wanted to like them. I TRIED. The problem was not necessarily with the heels, but with the color. If these would have been red, or navy I would have worn them much more often. Color should not be added haphazardly. It needs to be intentional and within a pre-determined color pallette for it to work.
I have to swallow my pride and purchase/wear clothing that fits me right now… not clothing that fit me before I had a baby. Yes I have gone up a size and I need to celebrate that (I mean, I grew a baby. And it was hard. I should be celebrating every freaking day) instead of trying to squeeze into a size that I feel uncomfortable in.
If I know that I like a certain silhouette I shouldn't try to buy other silhouettes just to diversify. For example, I really mostly just like shift dresses. I don't like maxis, I don't like fit and flare, I don't like shirt dress. The only two dresses that I originally included in my capsule were not shift dresses because I felt like I should branch out a little. I ended up replacing one and barely wearing the other. I need to be okay with staying in a box and not being subject to every trend.
It is okay to have a few pieces in your capsule that don't get a lot of wear. The romper I included wasn't worn that often, but I still really enjoyed it. Plus it doubled as my swim cover up so that was a win!
It's okay to make mistakes. It's okay to not get it right. And it's okay to admit you aren't perfect. Maybe you don't struggle with that, but I like to be right. There. I admitted it. I do! And I wanted to get this capsule thing right on my very first try. But I didn't and that's OK. I don't know if I'll ever get it right, but I do think that I learned a lot about my style by doing this and I'm going to carry those lessons into my future capsules.
---

Striped Graphic Tee: the fit on this shirt is fantastic! Anthropologie really does make great basics. Plus it's stripes. And French. And it means "the Joy of Living." What's not to like?
Zara Graphic Tee: I talked about why I love this shirt here.
Boyfriend Jeans: these jeans are just so darn comfortable and I love the way they look.
---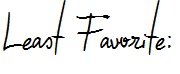 High rise skinny jeans: I really didn't need three pairs of jeans in my capsule. I really love these jeans, I just included too many and the boyfriend jeans were more comfortable.
Green Wedges: see above.
White button Down: again, nothing wrong with this shirt, I just simply forgot how dang hot it can be here in Midwest during the summer and I didn't need as many long sleeve shirts as I included.
---
This has been really fun! I have SO enjoyed sharing my first ever capsule with you guys. I feel like a little baby freshman on their first day of college being noticed by the cool senior. Thanks for not scoffing at me or laughing me off of the stage. And I have appreciated your little tidbits of advice and wisdom along the way. I have learned so much from you all. I am beyond excited to move into my next capsule. I'm sure I'll make plenty of mistakes along the way with this new capsule as well, but it's so nice having such a supportive community to encourage me as I blunder along. Alright! Wednesday's the day! I am so excited to share my new capsule! And I'd love to hear any lessons you have learned as you wrap up your current capsules… or anything that has helped you keep up with this capsule process for the long haul.
Let's end with a favorite outfit round up!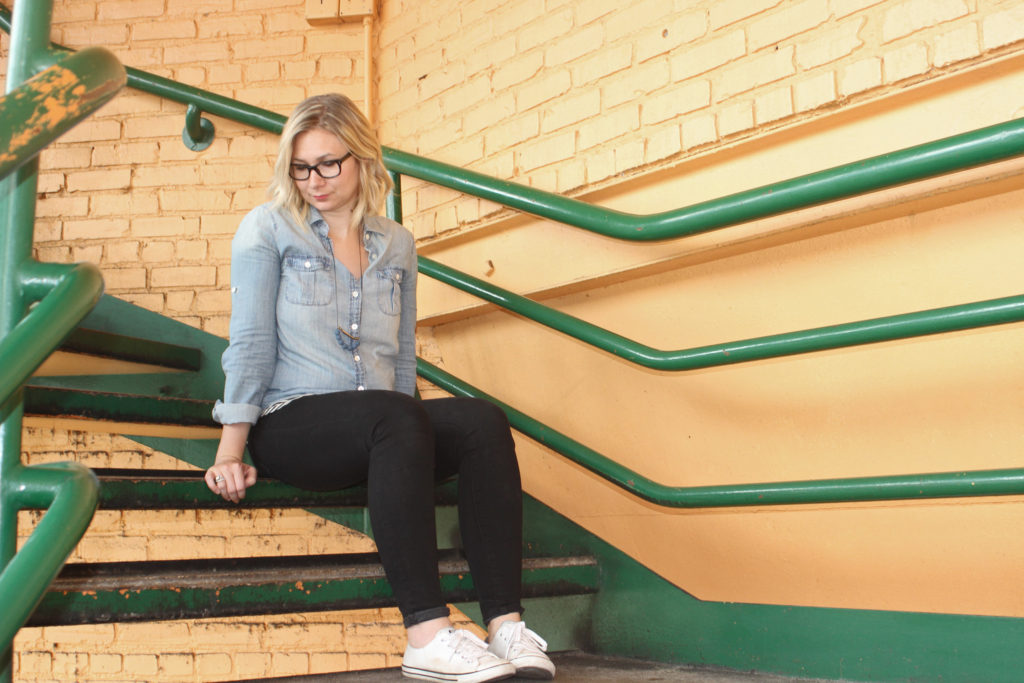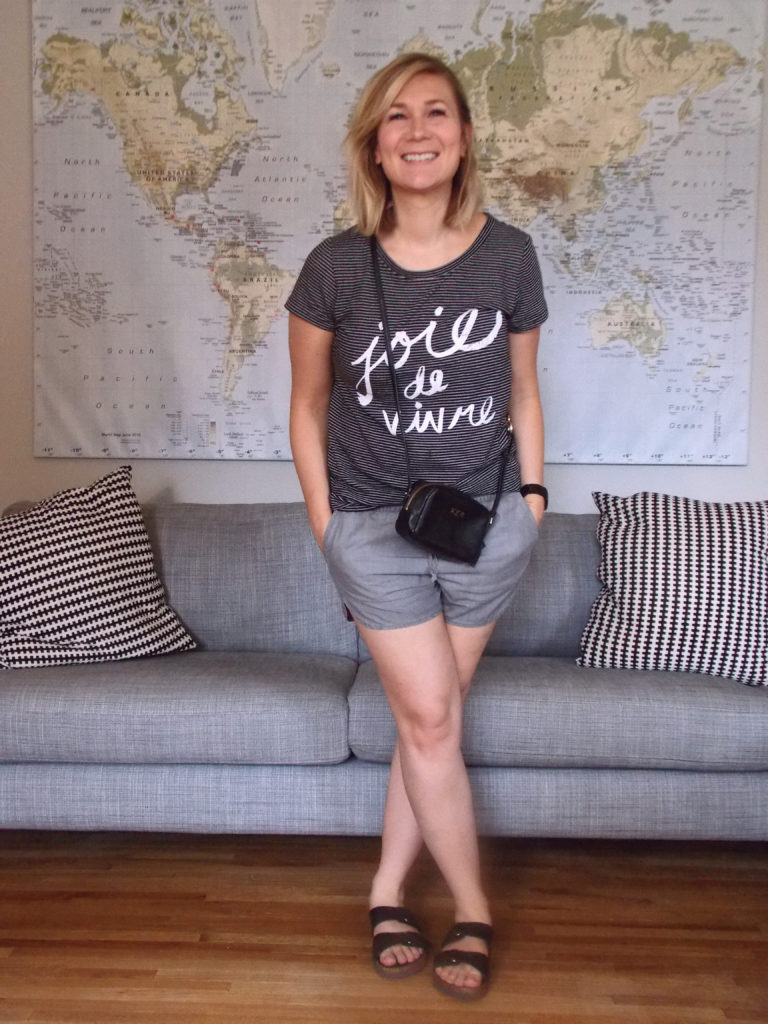 Until next time,

Outfit Details:
Chambray: J.Crew
Denim: Old AE. Similar.
Sneakers: Converse.
White Tee: Old Gap. Similar.
Boyfriend Jeans: Old AE. Similar.
Brown Sandals: Old Franco Sarto. Similar.
Tote: Madewell.
Striped Sweatshirt: Old Madewell. Similar.
Boyfriend Shorts: Old Old Navy Maternity Shorts. Similar.
Graphic Tee: Old Zara. Similar.
Black Flats: Old Chinese Laundry. Similar.
Clutch: Thrifted. Similar.
Black Peasant Tee: Thrifted. Similar.
Boyfriend Jeans: Old AE. Similar.
Gray Tank: Old J.Crew. Similar.
White Shorts: Thrifted. Similar.
Sneakers: Converse.
Purse: byHolm.
Striped Tank: Old Madewell. Similar.
Skirt: Old Gap. Similar.
Sandals: Old Old Navy. Similar.
Blush Tank: Old Gap. Similar.
Black Sandals: Old Target. Similar.
Denim Jacket: Old Navy.
Linen Shorts: Old Old Navy. Similar.
Leopard Clutch: Similar.
Graphic Tee: Old Anthropologie. Similar.
Jogger Shorts: Old Gap. Similar.