On Friday I shared a Mother's Day brunch outfit idea, and today I've got a little Mother's Day gift guide for you guys so I think it's safe to say I've got Mother's Day on the brain! I found a little breakfast in bed checklist in a magazine this past week that's intended to be given to your husband and kids for the day of, which I thought was genius! So you can kind of consider today's post in a similar vain… maybe you can't give this post as a checklist, but maybe you can leave your laptop or phone open to this page, and maybe it'll be in the vicinity of your loved ones. 😉
I'm doing things a bit different this time around, and I'm just sticking to recommendations based on things I already own and really love. I think it makes things a bit more helpful when you know for certain that you're gifting pieces that have already been tested and proven worthy. And I rounded up some really good things! Basically I've rounded up everything I'd love to be gifted!
Outfit Details:
Top (XS) | Jeans (26) | Mary Jane's (old colorway) | Earrings | Necklace (use code KARINEMILYBLOG for $10 off) | Bag (old from Hereu) | Sunglasses
The first three things I'd recommend? This pink top from Aliya Wanek is the prettiest linen top for warm weather and would make any mama feel so special. It's a beautiful heirloom type piece and it's sustainably made. Can't go wrong! The second is this beautiful hand painted pair of statement earrings from the Pink Reef. They are so beautiful and add such a fun splash of color to any outfit plus jewelry is always a good idea. 🙂 It was hard to get a good photo, but this mama necklace from GLDN is the perfect gift for any mom! It's so delicate and pretty (and see above for a discount code!). Finally, these sunglasses. A designer pair of sunglasses is such a fun gift to receive, and this pair is classic with a modern twist so they have mass appeal.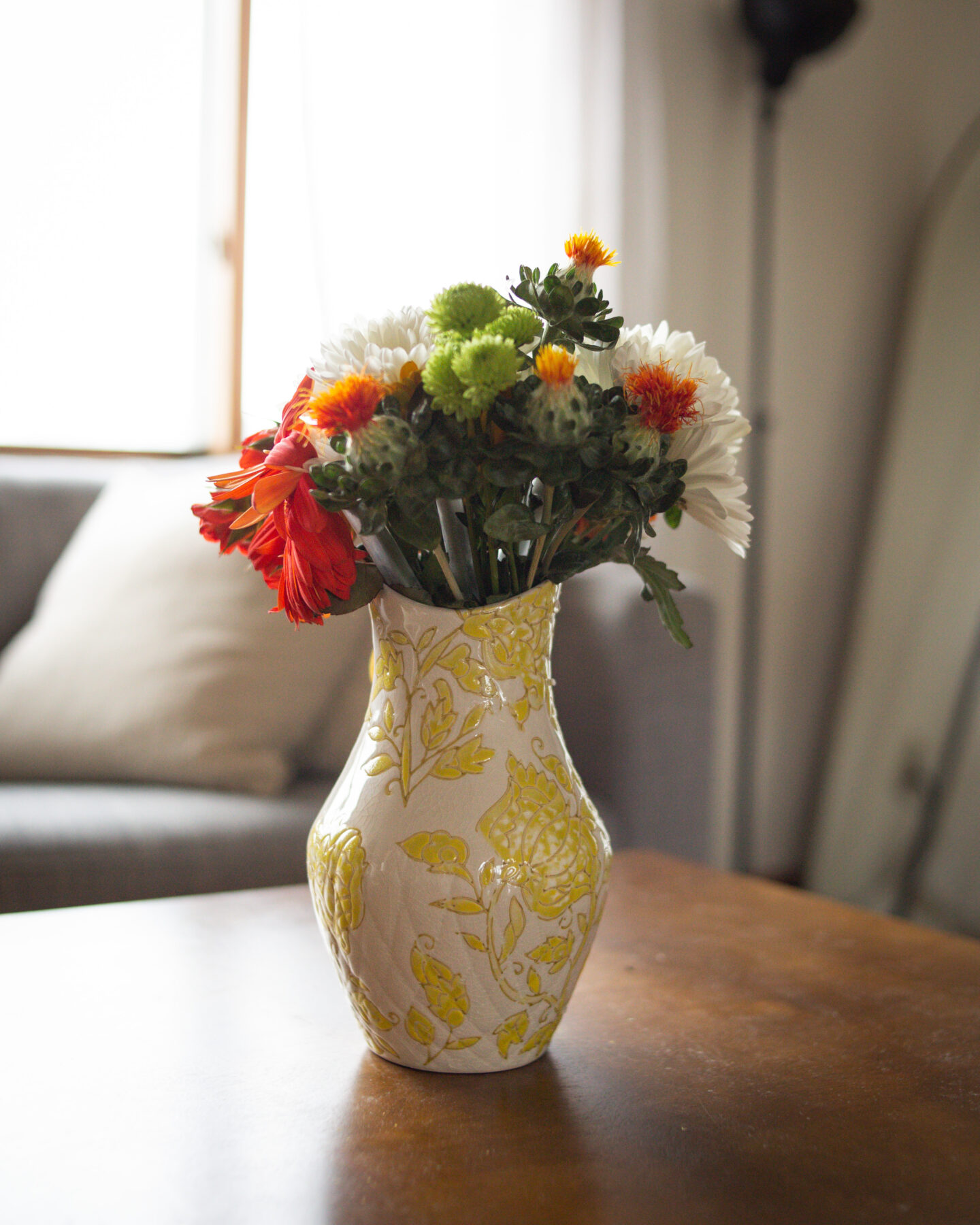 This vase looks so pretty on a coffee table and it's the perfect place to put those Mother's Day bouquets you'll be sure to get from you kids. 🙂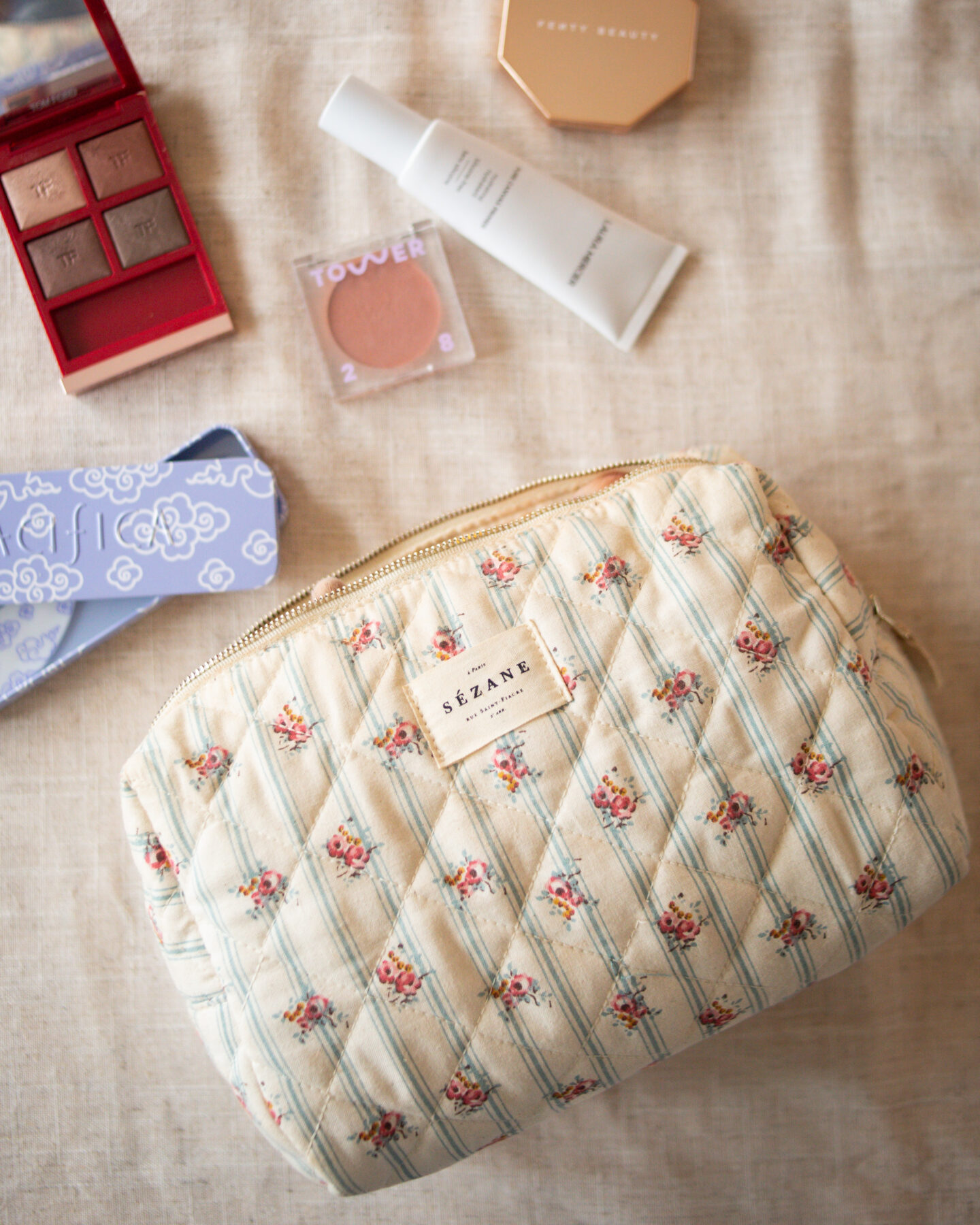 I love the sweet floral print on this makeup bag and it's the perfect size for traveling as well! Plus the quilted fabric makes it really durable so it'll last her a long time.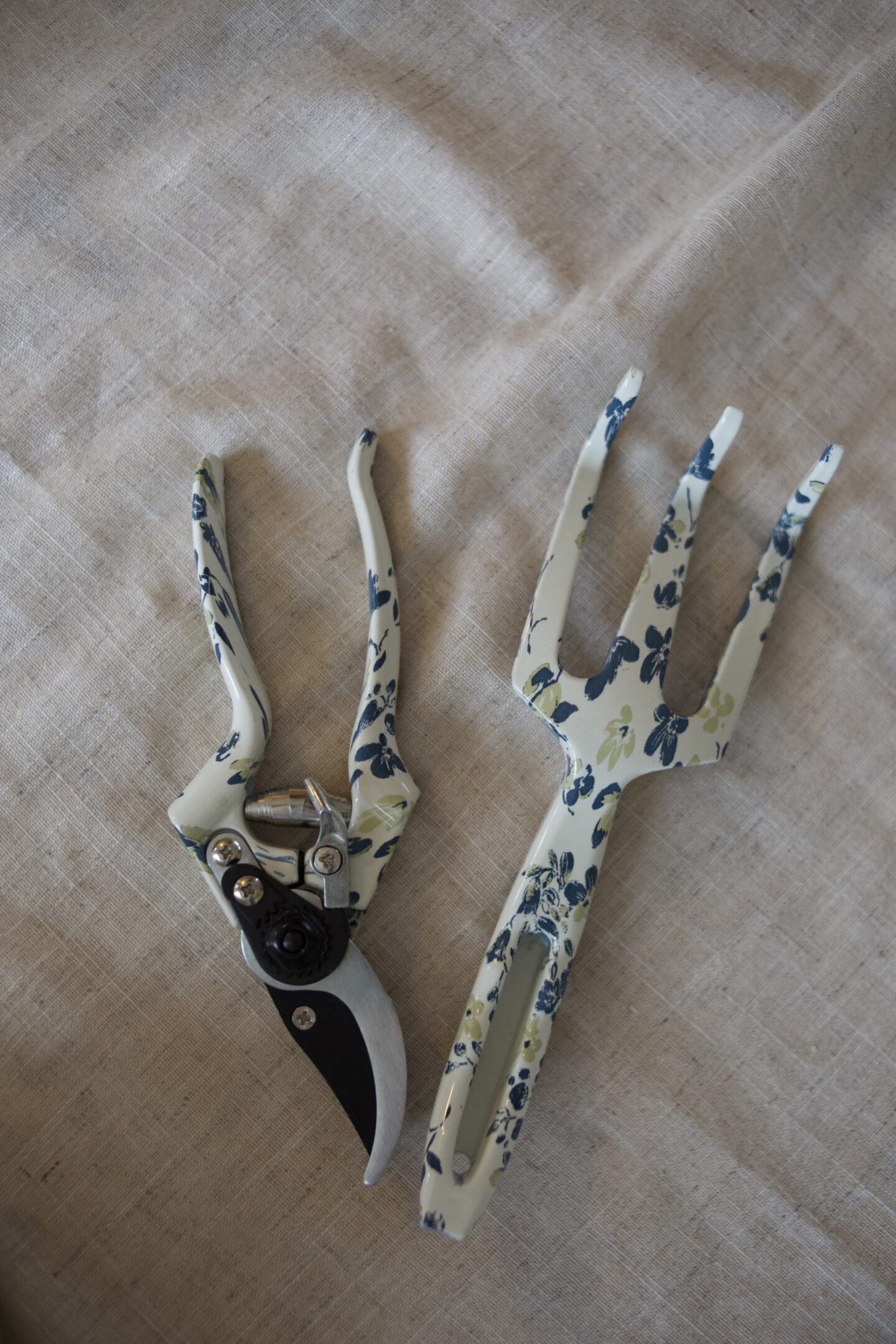 This gardening set is perfect for any gardening obsessed moms, but it's also great for newbies like me who need a little extra motivation to get started. 🙂 They are made really well, and the print just makes them fun to use. It comes with a spade as well!
This Mama tee is a fun new addition to my closet and I think any mama would love this as a gift! I'm also wearing my Motherhood pendant from GLDN and this is my most cherished necklace (after my Grandma's monogram necklace that was passed down to me) – I've owned it for years! You can get $10 off with code KARINEMILYBLOG.
This floral door mat is such a fun way to brighten up your front porch! It makes me feel cheerful every time I come in the house.
This pretty personalized mug has been my go to recently for my afternoon tee. It's the perfect size and I love the botanical print for spring! And speaking of tea… a pack of these David's green teas is a fun pair to the mug. I love every single flavor and it's fun to try out a variety!
I literally never take off this monogrammed gold bracelet and it would make a really special gift to have it monogrammed with her kid's initials (like mine)!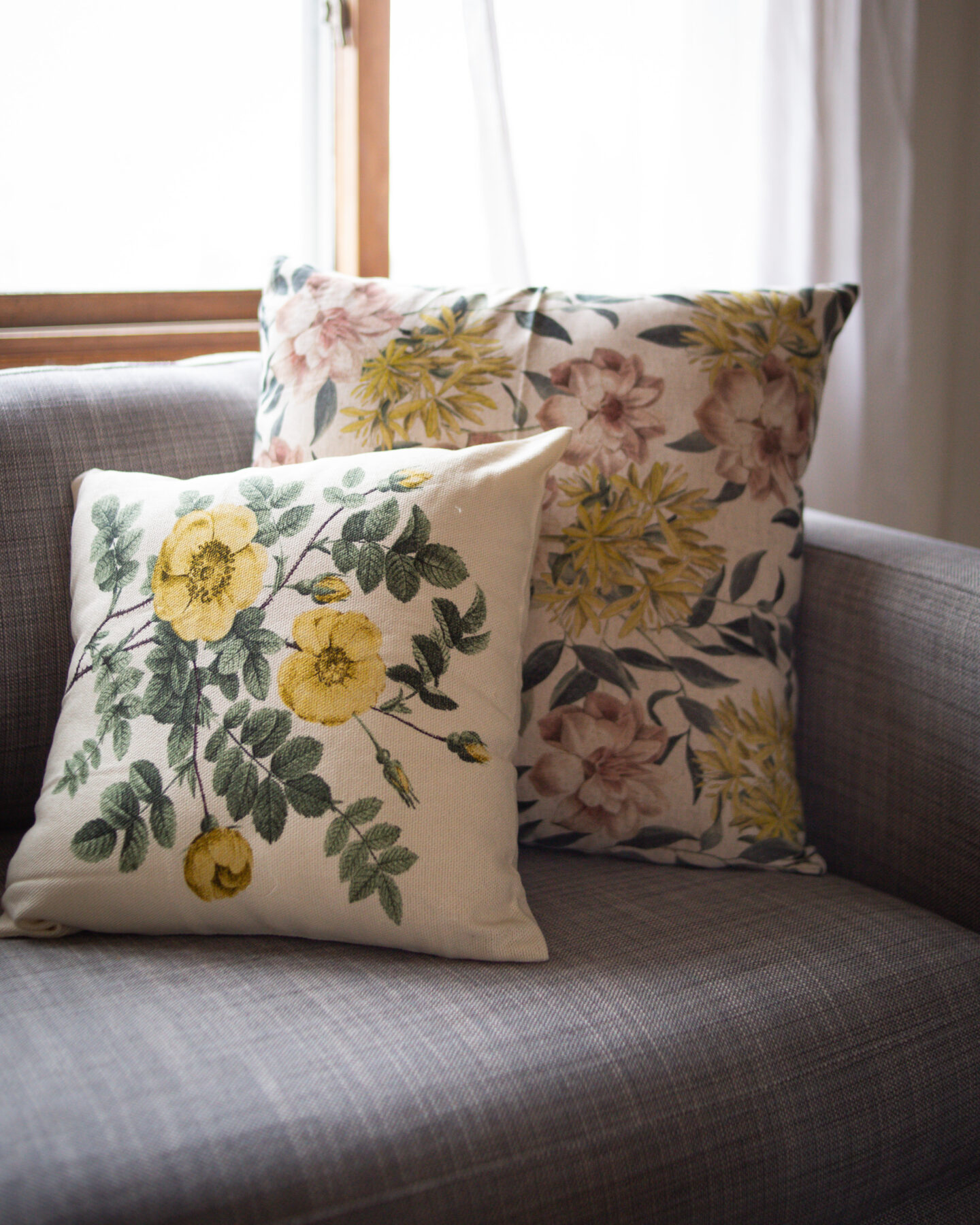 These pretty botanical flower pillow covers (linked here and here) are really affordable and they make a great update for spring! They'd be a great option paired with any of the above recommendations, or even on their own!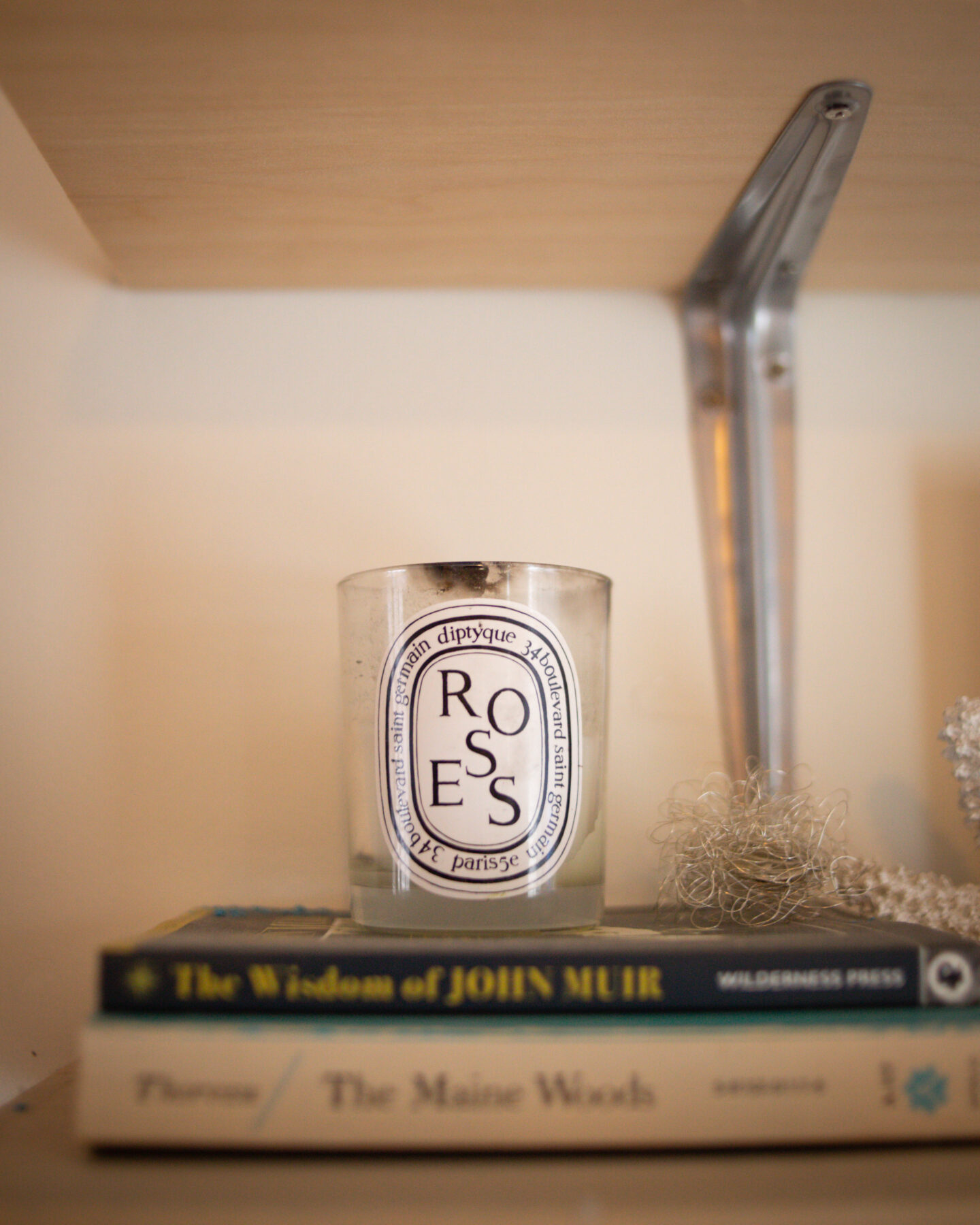 And finally, I always recommend a Diptyque candle. They just feel so special, smell amazing, and look so pretty sitting up on a shelf or table. My personal favorite is the Roses scent, but I also love Baies (berry scented) or Feu de Bois (more woodsy)
Well that's all of the recommendations I have for today! I hope you found this round up helpful. 🙂
Until next time,
Karin