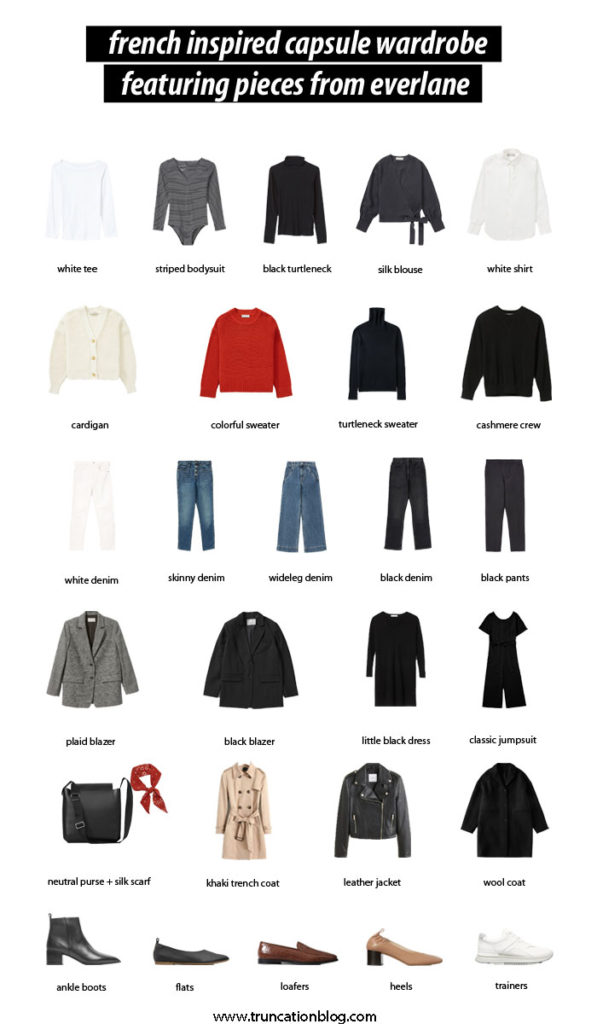 HEY there! I don't know why I just shouted at you, but well… I did.
I think I'm just excited to post this because it was really fun to put together.
Basically, I was poking around on Pinterest and I saw a few posts about French inspired capsule wardrobes, and it made me want to create my own.
Now, this is not a capsule I'm actively utilizing nor do I own all of these pieces.
Being that I'll be living in post-partum limbo for the next year or so, a capsule isn't super practical for me right now. But I thought you might find it useful, fun, inspring? Hopefully.
To make it easy, I wanted to select the entire capsule from one brand and, because analytics tell me you love Everlane as much as I do, I decided to pull all my pieces from their site (with the exception of the red scarf and leather jacket… both pieces they don't currently have).
I'm pretty pleased with what I came up with. I've always been super inspired by (Parisien) French fashion, I love how chic and effortless it is… and that it leans heavily on basics. WAY back when I first started blogging, I did a post on the French Five, and it's still an idea that really intrigues me. I may end up trying it out in 2020… we'll see!
SO. With all that said, this is my take on a french inspired capsule wardrobe: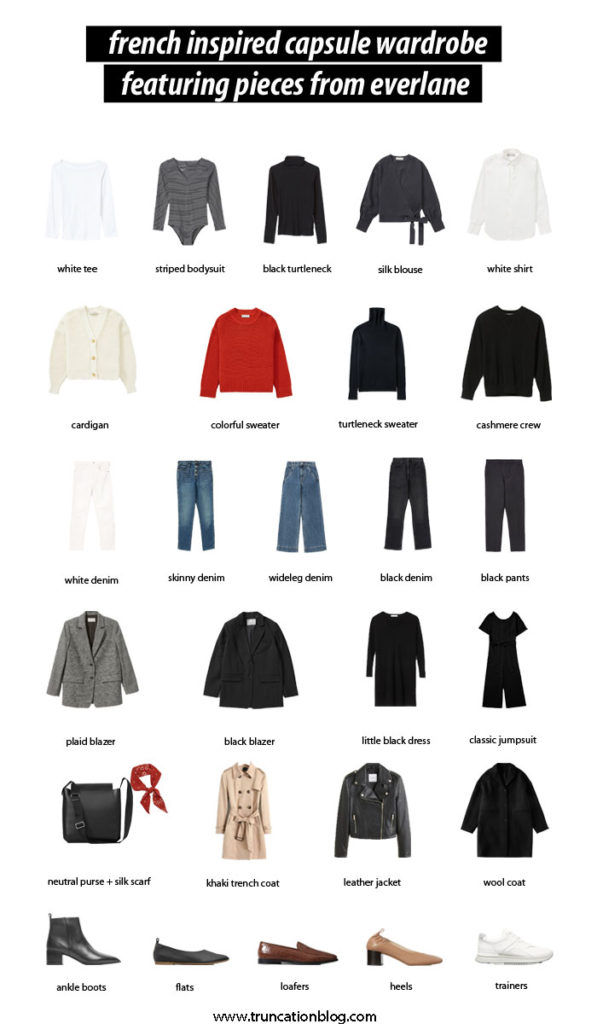 Clothing Details (Affiliate Links):


*Links were updated on 9/14/20 to reflect out of stock items so not all links go to the original items pictured
So there you have it… my take on the french inspired capsule wardrobe. What do you think? Are you inspired by French fashion as well?