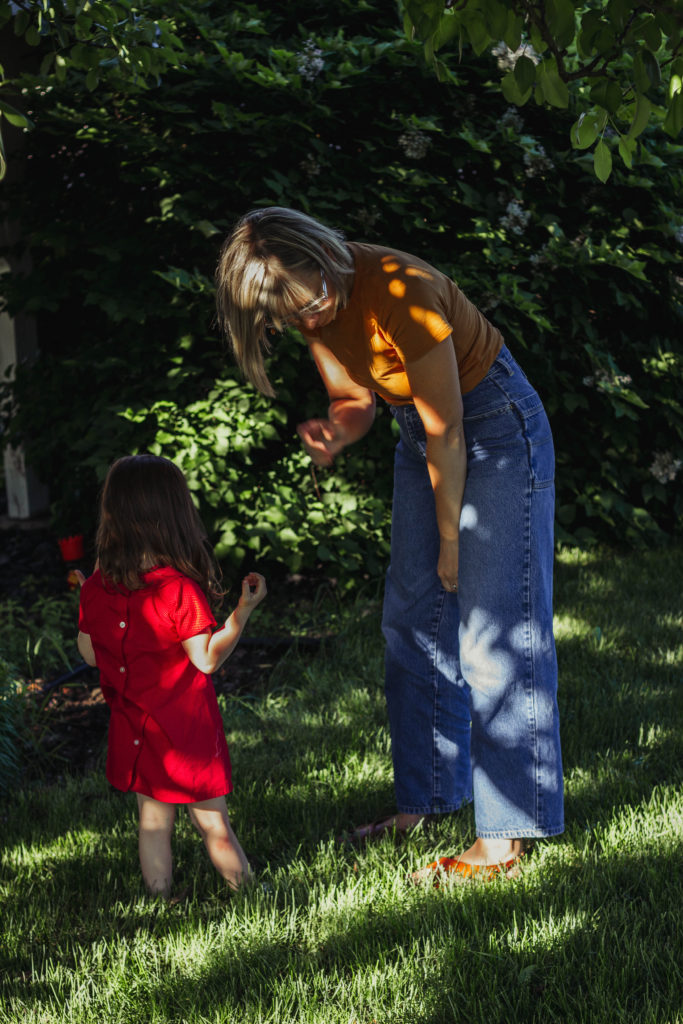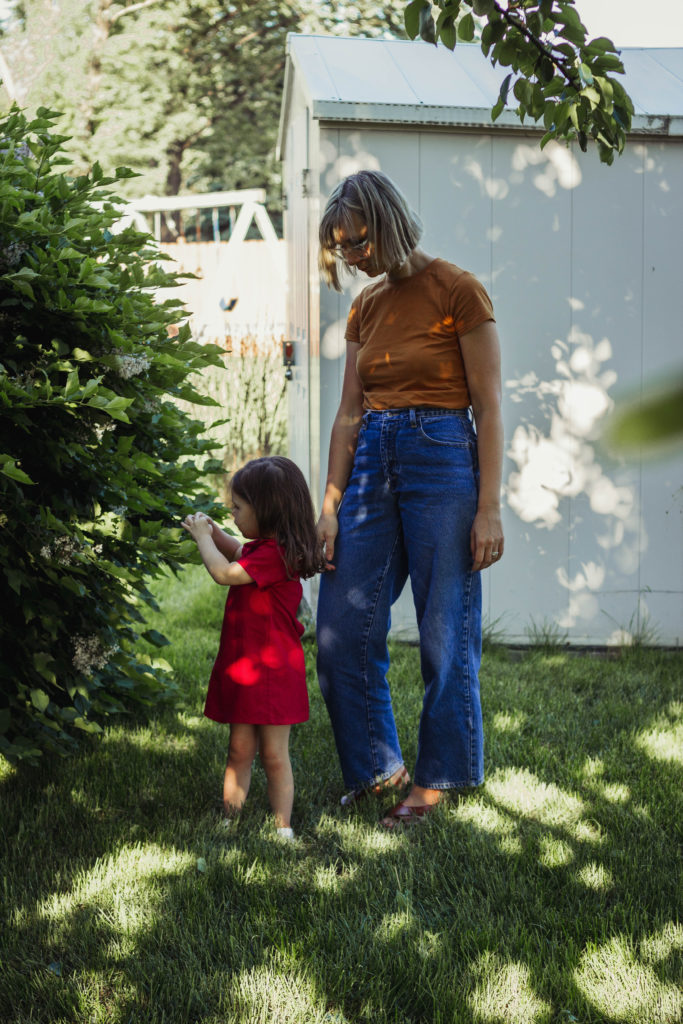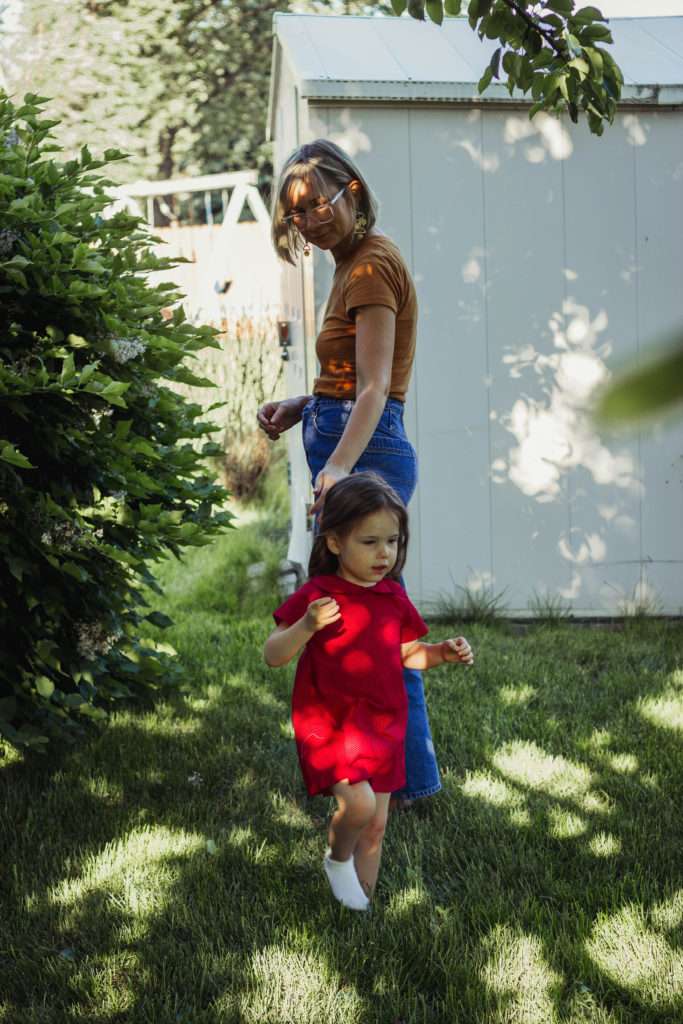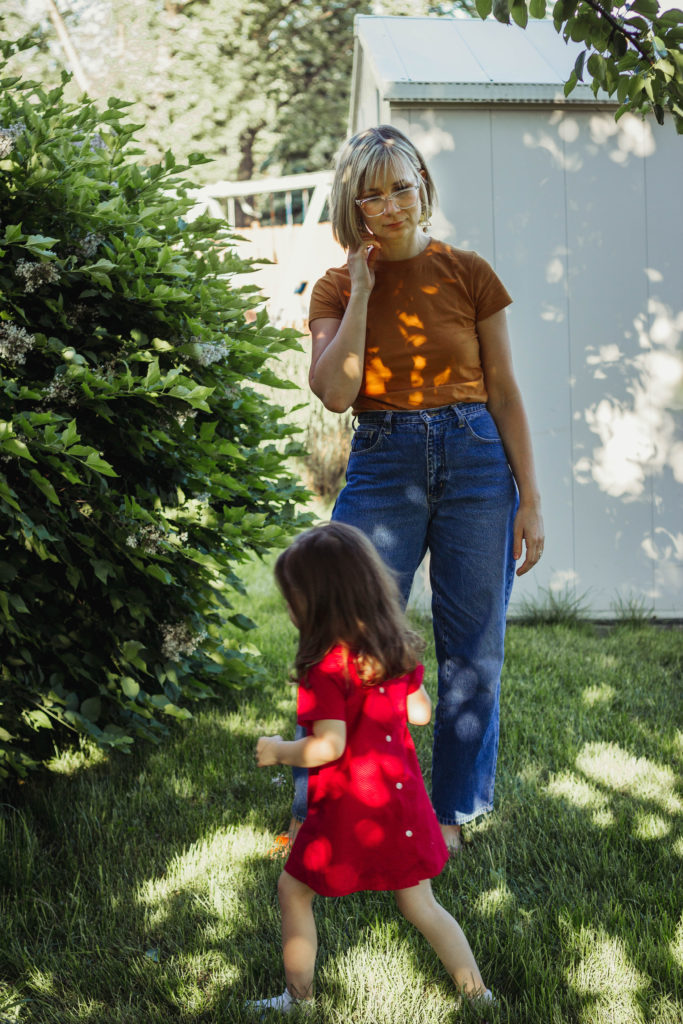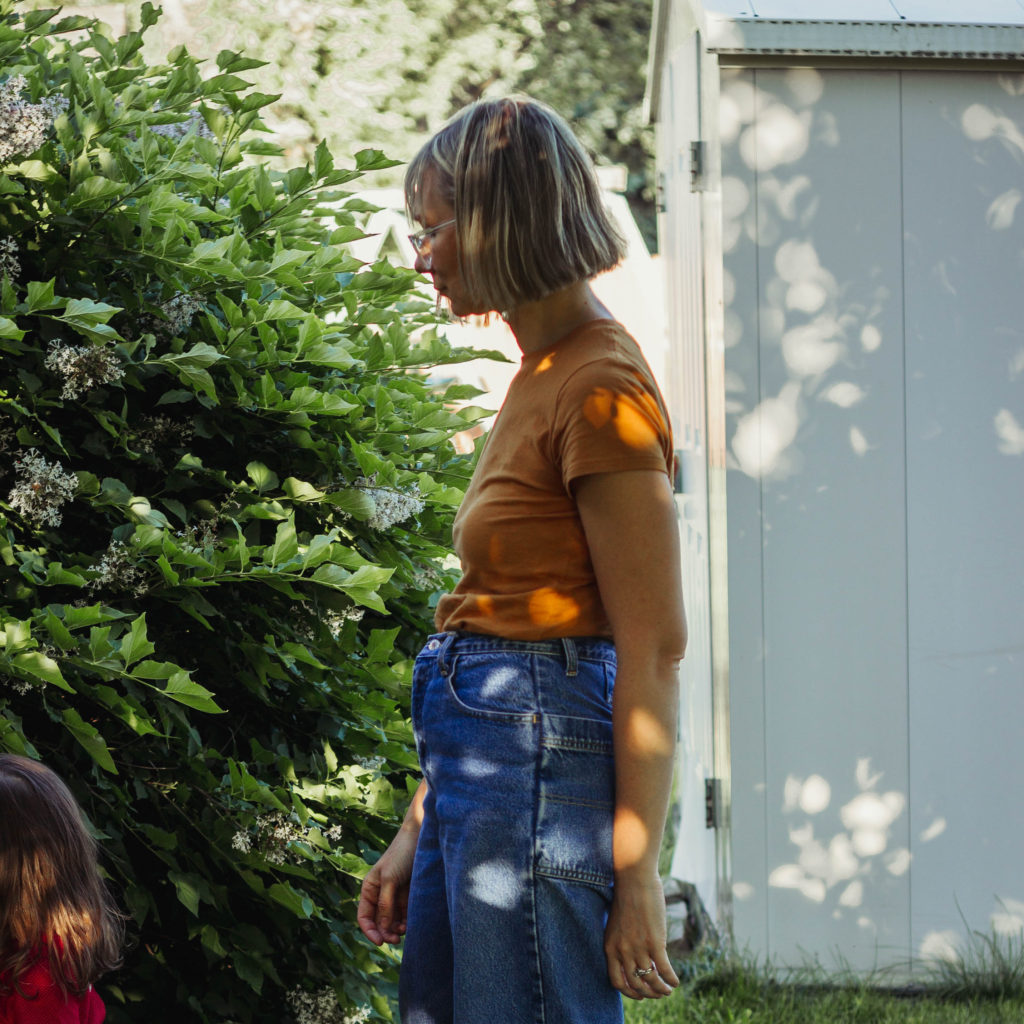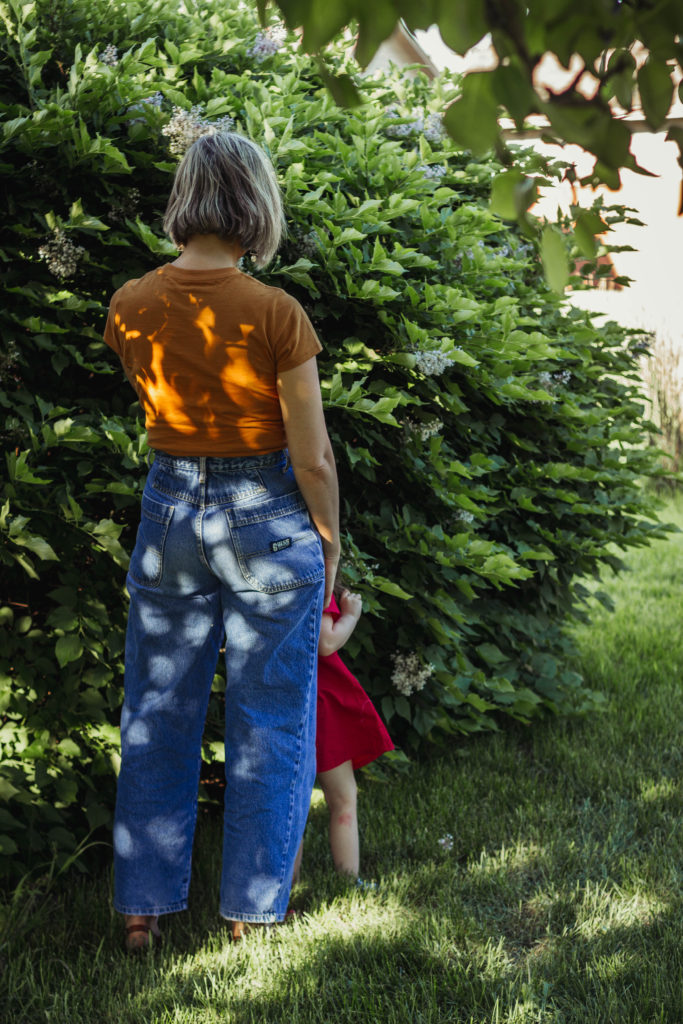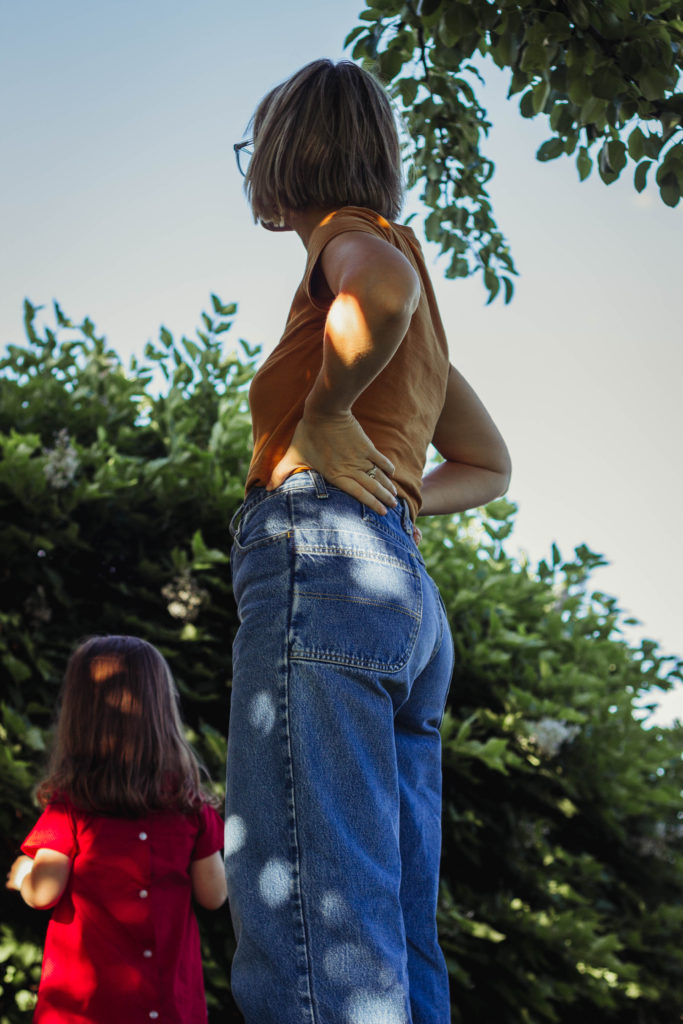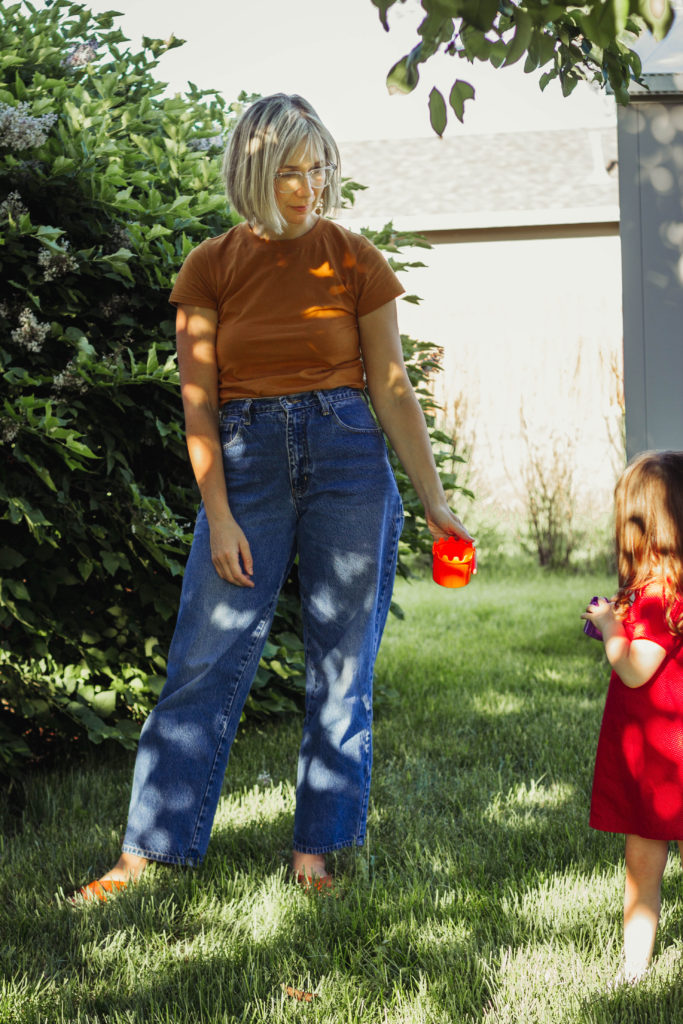 Happy Friday friends!
As you are reading this I will be enjoying the boiling hot weather of St. Louis. Fun!
We're going to be taking a trip down for a memorial service for my Grandpa… It will be a hard visit, but a good one.
But back to business:
Today I present you with the long awaited guide to finding your own perfect pair of vintage jeans.
I know how much of a headache finding vintage jeans can be.
I tried on so many pairs while I was searching for the style that suits my body type, and while the road was rather bumpy, I learned a lot along the way.
So here I am to impart my learned wisdom to you all…
ready, set, go!
Tip 1.|
---
Try on as many pairs as you can, even if they aren't the right size. If it's at all possible, head to a local thrift store and dig into their jean section.
Find as many pairs as you can, and start trying them on.
If you happen to find your perfect pair doing this, then good for you! For everyone else, this is more of an exercise in figuring out what styles suit your body shape.
I figured out pretty early on that the more tapered leg styles don't suit me at all. They make me look like an actual mom wearing jeans instead of a trendy mom wearing mom jeans (does that make sense?).
I much prefer the bootcut styles in an extreme high rise. But I didn't figure that out until I tried on a few pairs.
You might not find vintage jeans at your thrift store right away, so this process may take awhile, but it will save you a bunch of headaches and money in the long term.
Tip 2.|
---
Figure out your measurements.
The only two measurements you really need to know are:
Waist: measure the hightest point of your waist.
Hips: this helps you figure out if some of the baggier styles will be too baggy.
If you're tall, you should also pay attention to the inseam.
You can't rely on the sizing on vintage jeans because it's not the same as modern jeans. You need to know your measurements if you're going to have success looking online. I use a soft measuring tape like this one to take my own.
Tip 3.|
---
Figure out what styles you think will suit you based on the above information. The most common styles are:
Levi's 501: mid rise, straight leg, slightly tapered fit, button fly.
Levi's 517: high to mid rise (earlier styles have a higher rise), slim hip, slight flared leg, zip fly.
Levi's 505: high to mid rise (same as 517's), slim hip, straight leg, zip fly.
Non Levi options to consider:
Vintage Wranglers: these styles tend to be high waisted, slim through the hip, and straight leg. The material is typically thick and sturdy.
Vintage Lee's: these styles tend to be high waisted, straight legged, and roomier in the hips. The material is typically softer.
Vintage Guess: these are pure, cool 80's/90's girl. I really like their vintage wide leg styles, and when it comes to vintage denim shorts… I'm a Guess girl all the way.
I prefer:
light washes in 517's, and Lees.
medium washes in 501's and Wranglers.
dark washes in 505's and Wranglers.
Black washes in 501's and Lees.
Tip 4.|
---
Now armed with this information, get to searching!
I have found the best luck on eBay and Etsy. eBay tends to be much cheaper, but there are more options available on Etsy.
Make sure that the seller has the measurements listed, cross your fingers, and hope for the best!
Tip 5.|
---
Don't be afraid of the tailor. Vintage jeans really are at their absolute best when they have been tailored to fit your body exactly. I have had to alter every single pair of vintage jeans that I have gotten, but I don't regret it.
The typical alteration that you'll need to do is the length. If you're a fan of the raw hem look, then it's as easy as cutting them off yourself! If you want the original hem, you'll need to have them done professionally… or if you're handy with a sewing machine, this hack can get you by.
The other alteration that really takes vintage jeans to the next level is to take them in at the waist. Even if they are only 1/2 an inch too big, nipping them in just that tiny bit will take them from mom jean, to style icon jean. It's worth it to me! Obviously, for most people you'll need to have it done professionally, but again, if you sew and you feel adventurous, try out this slightly funky video that is actually super helpful.
Whatever you do, the alterations really do make a huge difference and are worth investing in (whether its your time or your money).
---
And that's it!
I hope this was helpful! It can be intimidating to shop for jeans online, but I think armed with this information you should be able to find success. One of the (many) benefits of vintage jeans is that they really do look good on most body types, so it's just down to your preference and making sure you have the proper measurements.
What about you? Have you had success finding vintage jeans? What styles have you found that suit you best?
Let me know in the comments!
Until next time,
Karin
Clothing I'm Wearing:
Tee: Tradlands c/o (mine is an XS) (other Tradland review here)
Denim: Vintage Guess. Similar pairs here. Similar, but not vintage here.
Sandals: Super Old. Almost exact here.