Haaaappy Wednesday friends!
(Rambly intro today folks so if you are just here for the denim scroll on down)
Don't let my greeting fool you. I am feeling anything but peppy this week. The last couple of weeks have just felt like a lot.
I've had a lot on my plate, I'm an emotional mess because Kit is starting Kindergarten, my house is a disaster (don't let my mirror selfies fool you, I shove all my junk in the corner), and I've had the ingredients to make an apple crisp for well over a week now and I haven't even had the time to pull off a yummy dessert.
I know I'm not the only one who goes through these crazy overwhelming seasons where it takes all of you (and then some) just to manage the most important tasks, but it can feel really isolating in the "show off" culture that we live in.
With so many perfectly curated feeds on social media, it's so easy to feel like ours is the only house that looks like a bomb went off, or we're the only ones who haven't changed out of our pajamas in a week, or we're the only ones serving cereal for dinner…
And I get it! My business is on social media so I understand that balance.
I used to be a lot more open on social media and on here, but the number of you dear readers have grown and I've realized that some things shouldn't be shared with a large audience…
that's not to say that vulnerability isn't important or that there's no place for it… but rather it's important to exercise wisdom before sharing very private parts of my life and heart.
And I also understand the desire to want to keep things positive as there is so much negativity in this world. It's nice to provide a place where people can come and feel energized and encouraged.
All that to say, it's hard to find the balance as a creator in this space between vulnerability and protection, and it's hard as a consumer to balance the knowledge that everything is curated and the urge to become discontent.
Anyway.
What I'm trying to say is that it's been an overwhelming couple of weeks, and it's easy to feel like I'm the only one, but I know that I'm not. So if you're there with me, just know you're not alone, and I'll remember that you're out there too.
OKAY.
That was not really the point of this post, but thanks for letting me ramble.
What I DO want to talk to you about today is…
my favorite jeans for fall!
If you've been around for awhile then you know I love jeans (so much so that I have three denim guides!).
As soon as the temps drop I pretty much live in jeans and sweaters until April, so having really good denim in my wardrobe circulation is really important to me.
And lucky for you, I have spent years nailing down which jeans really are the best (at a variety of price points), and I'm sharing my research with you today so you don't have to. 😉
SO ENOUGH WITH THIS CHATTER (I'm yelling at me not you).
Let's get to my favorite jeans for fall:
---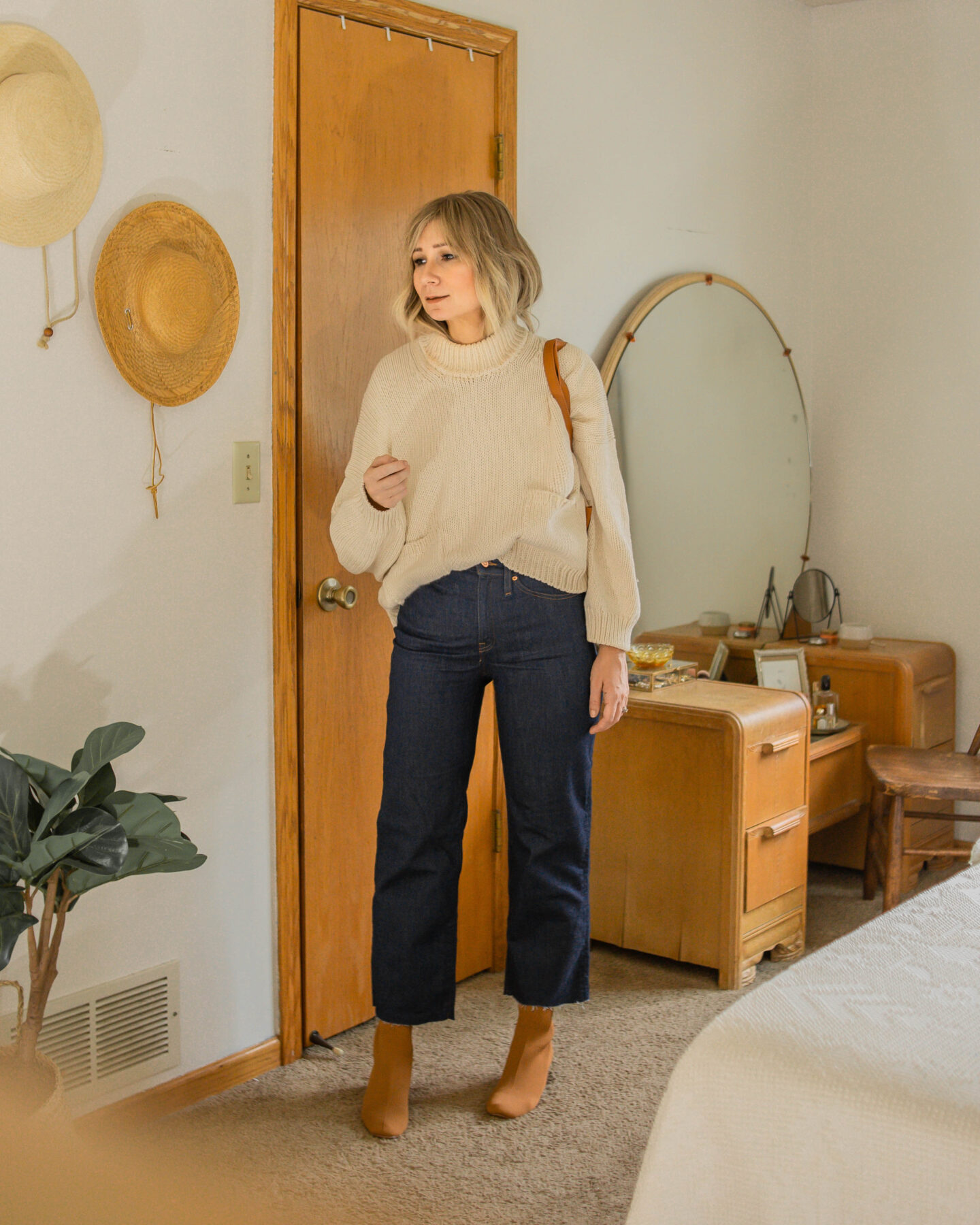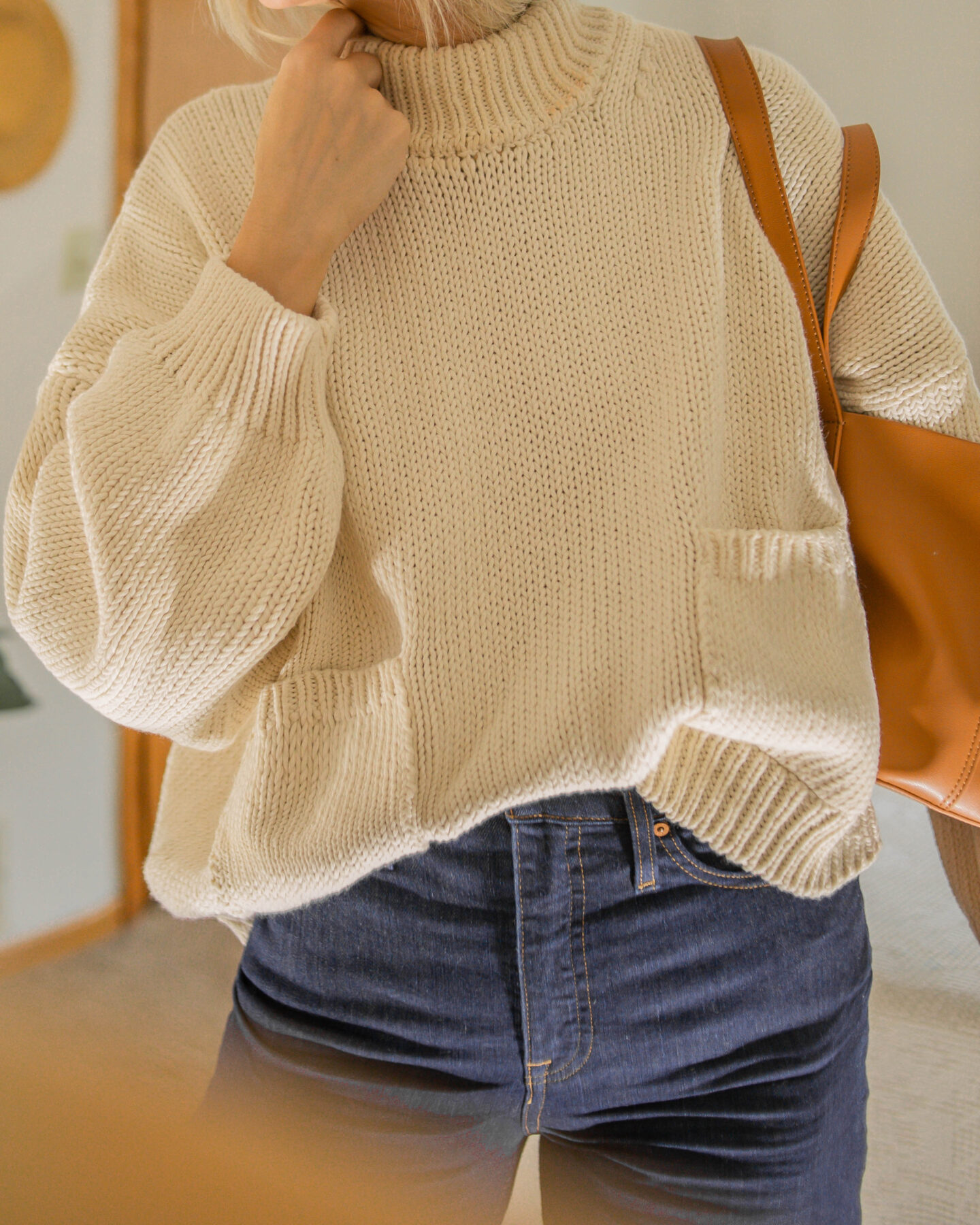 sweater // denim // boots (gifted. review here) // bag
J. Crew Slim Wide Leg Jeans in Rinse, Size 27 (these are almost sold out so I'm linking to a super similar pair here).
Currently on sale for $99 + an extra 80% off!
Fit notes:
First of all, everyone needs a pair of wide leg jeans and I love that these are more of a slim fit.
They run a tad small, but I'd still recommend taking your true size. I'm a 26/27 typically in denim and I got these in a 27.
Psssst I apologize for the makeup stain on the sweater. I need to wash that out, but refer above to conversation about lack of time.
Shop this Look:
(Affiliate Links)
---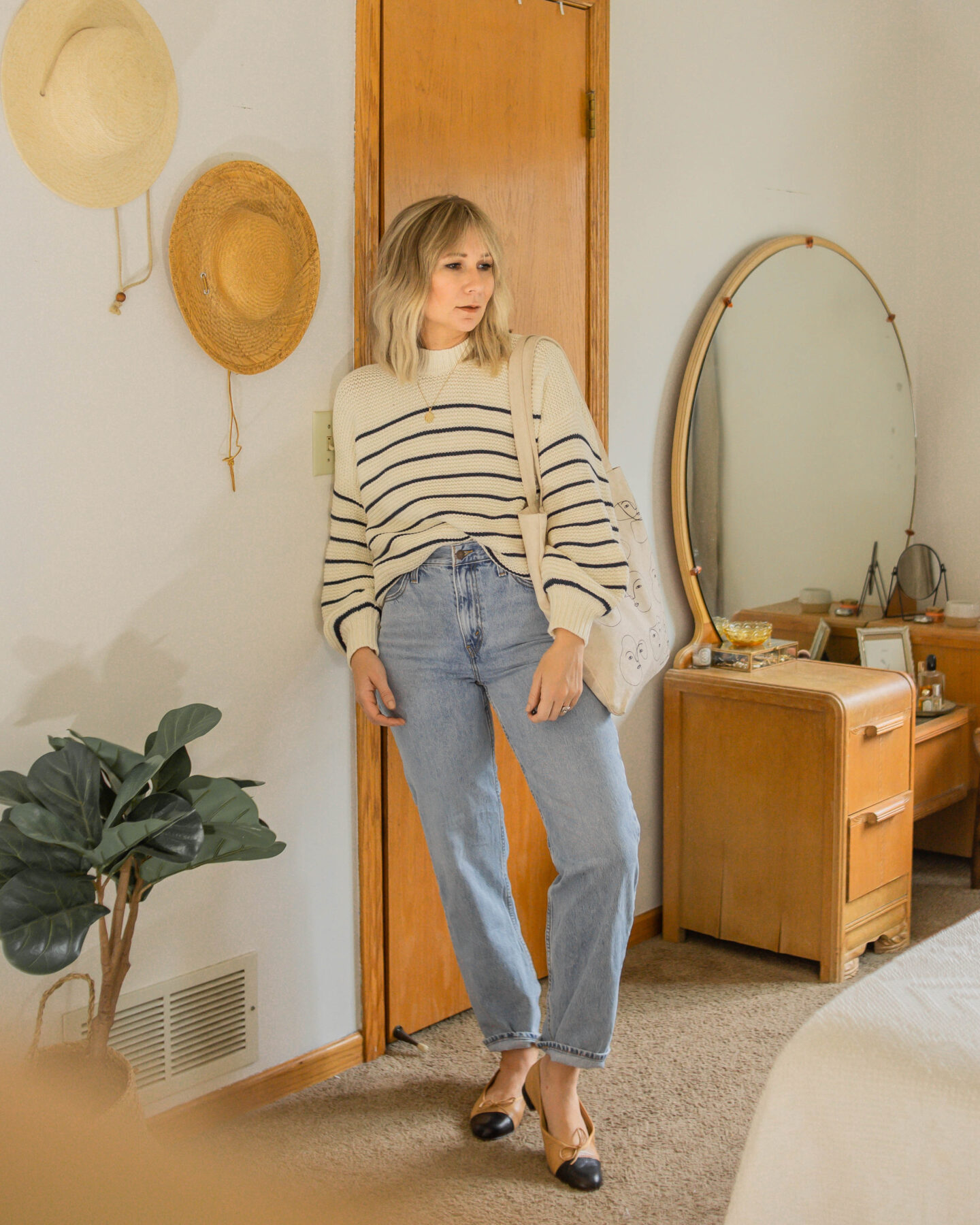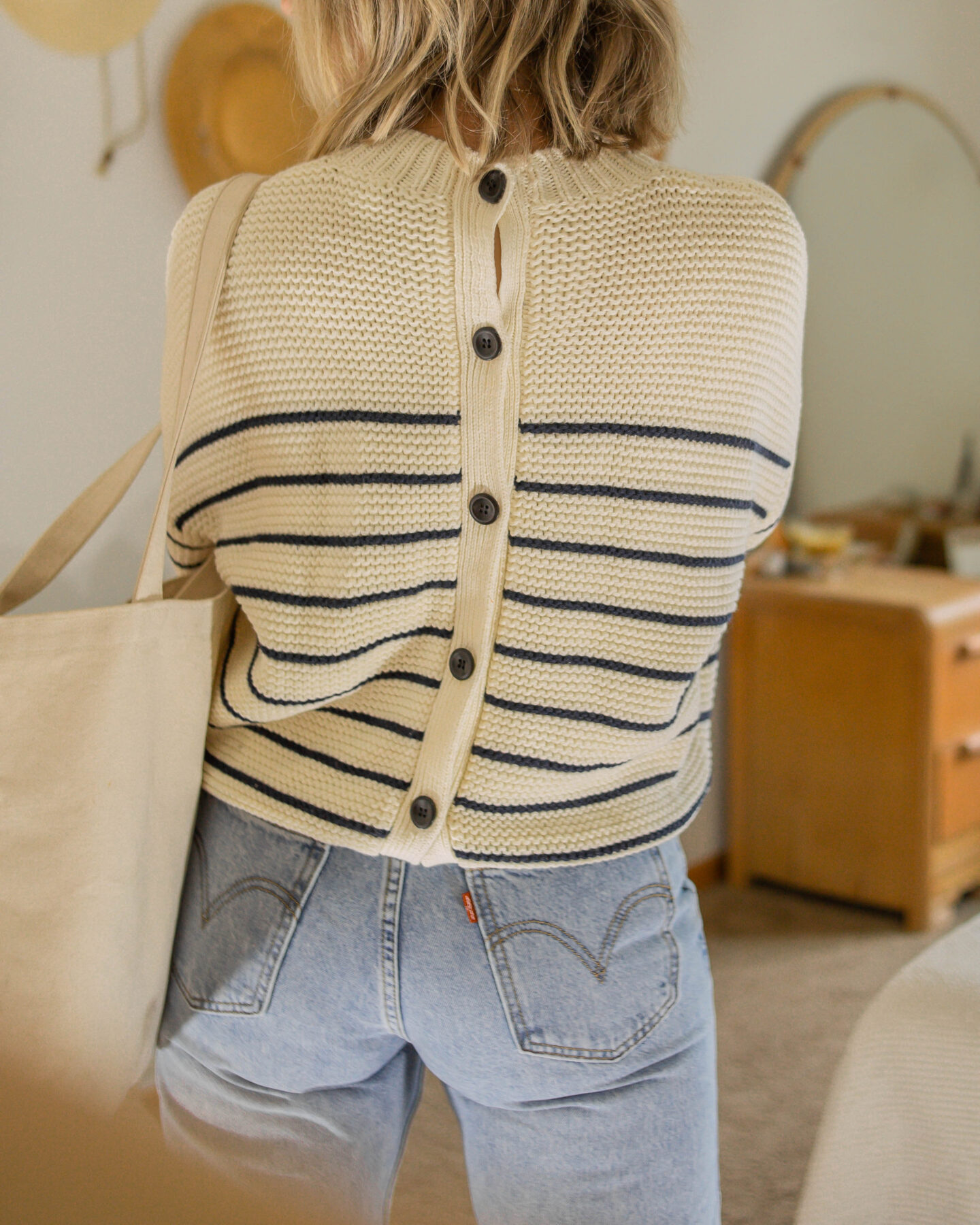 sweater // denim // tote (NLA so linked similar) // necklace //
flats (thrifted so linked similar)
Levi's Dad Jean, Size 25
Retail for $98
Fit notes:
I'm super into the full length, slouchy look of dad jeans this year! Anyone else?
Size way down in these. I got them in a 25 and I'm typically a 26/27. And for length reference, I'm 5'5″.
Shop this Look:

(Affiliate Links)
---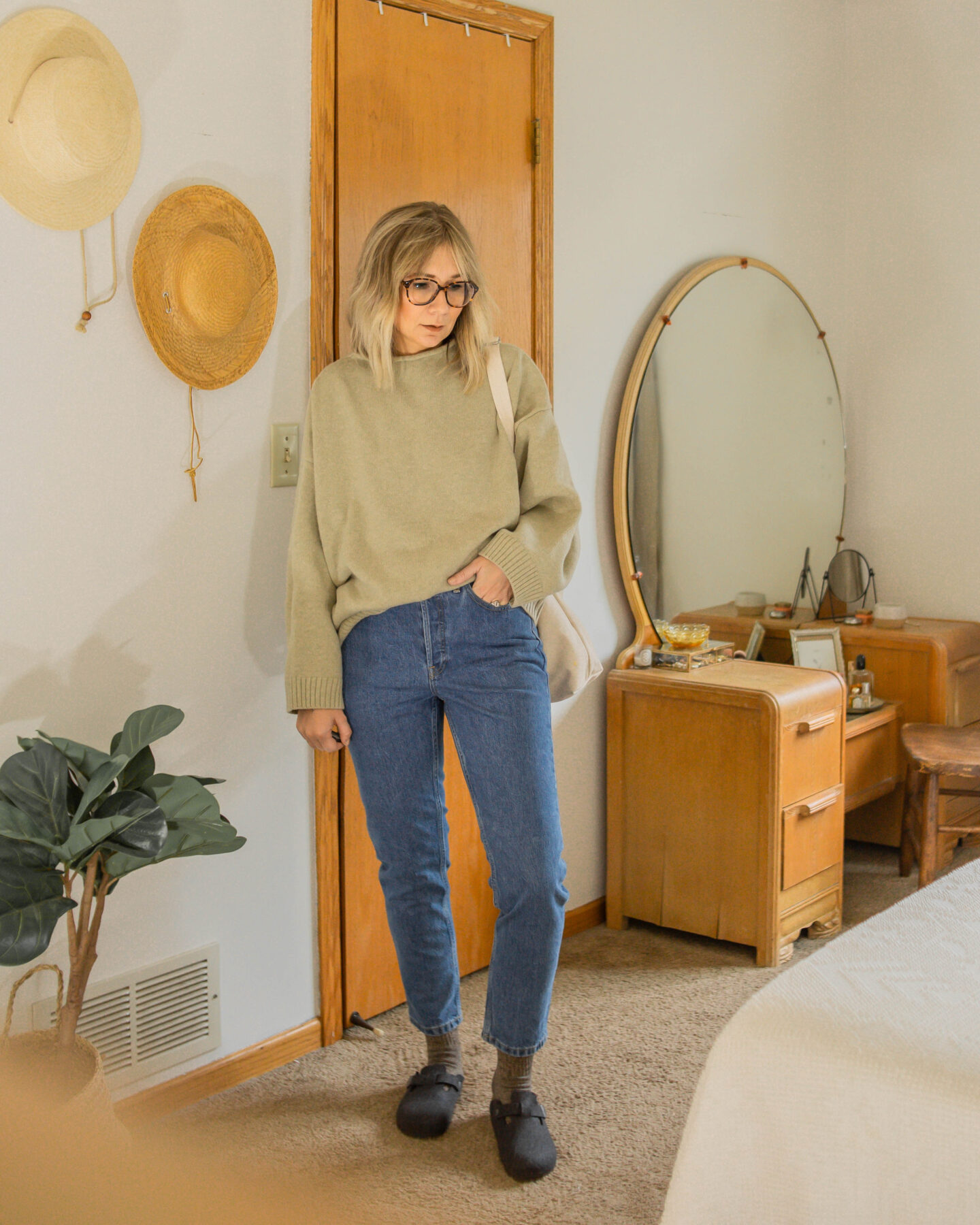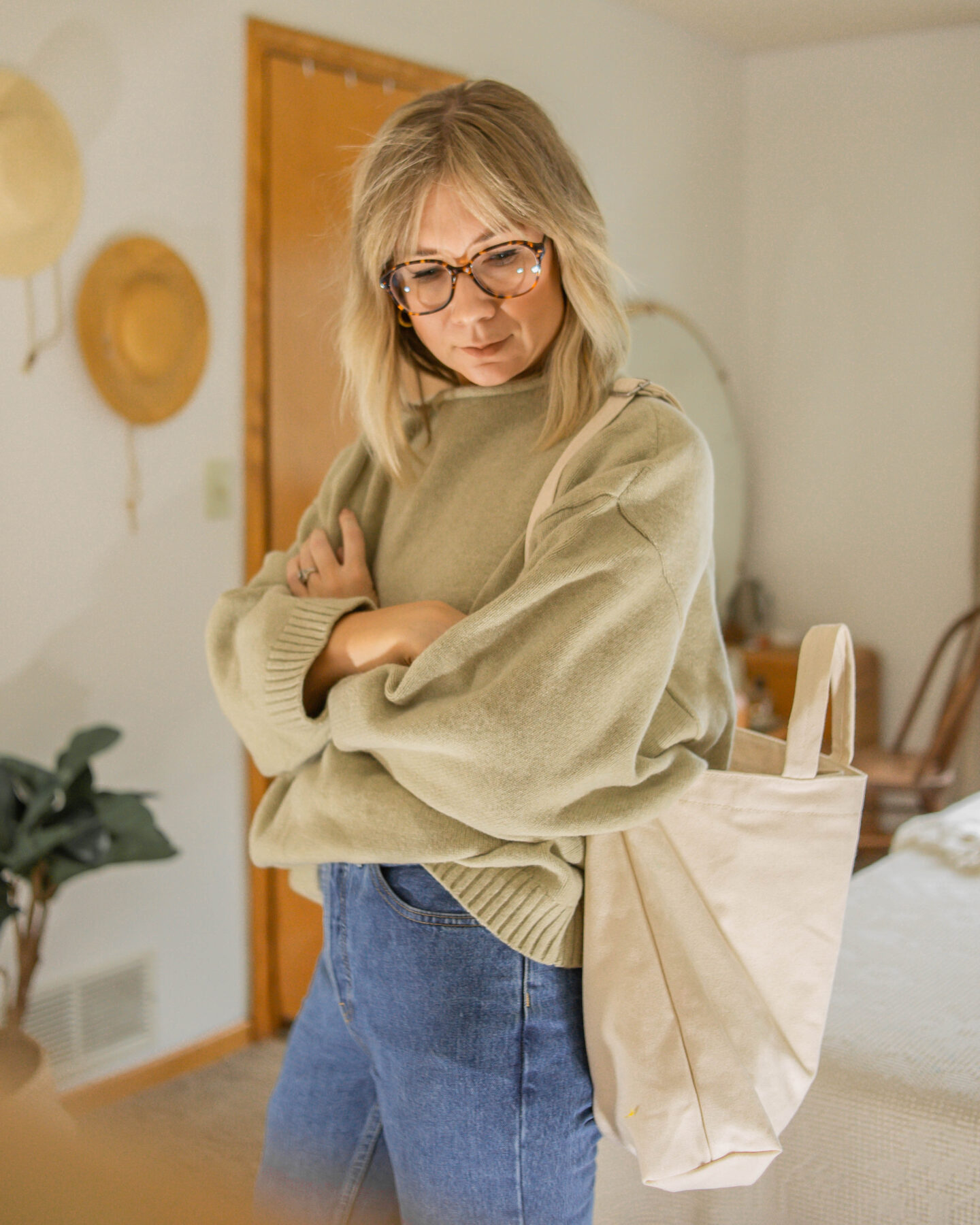 Sweater (NLA so I linked to the brand so you can look at their other styles) // Denim // Clogs // Tote // Socks // Glasses // Earrings
Everlane 90's Cheeky Straight Jean in Medium Blue, Size 27
Retails for $78
Fit notes:
These run a bit small, I got them in a 27 (for more information see my Everlane Denim Guide)
Shop this Look:
(Affiliate Links)
---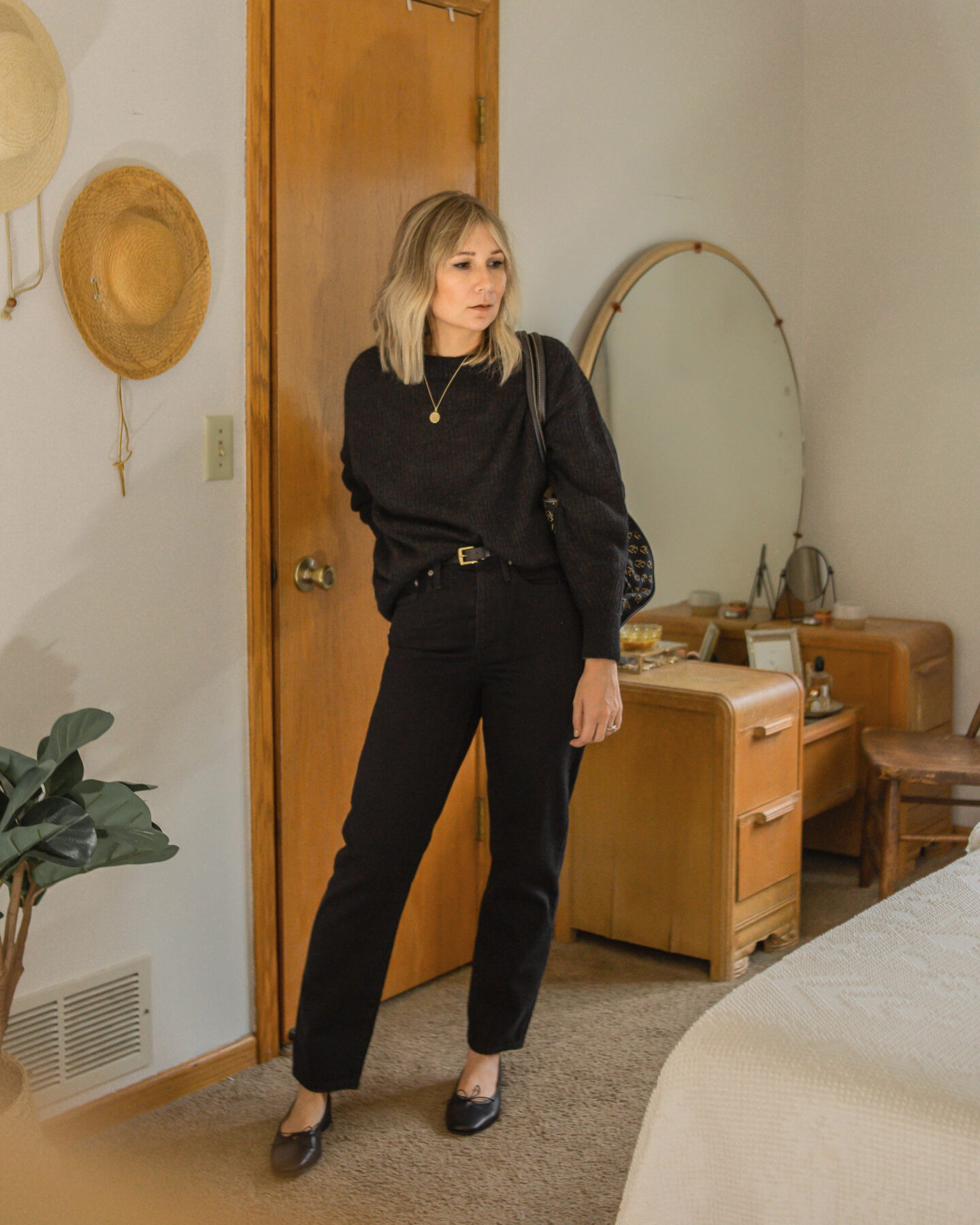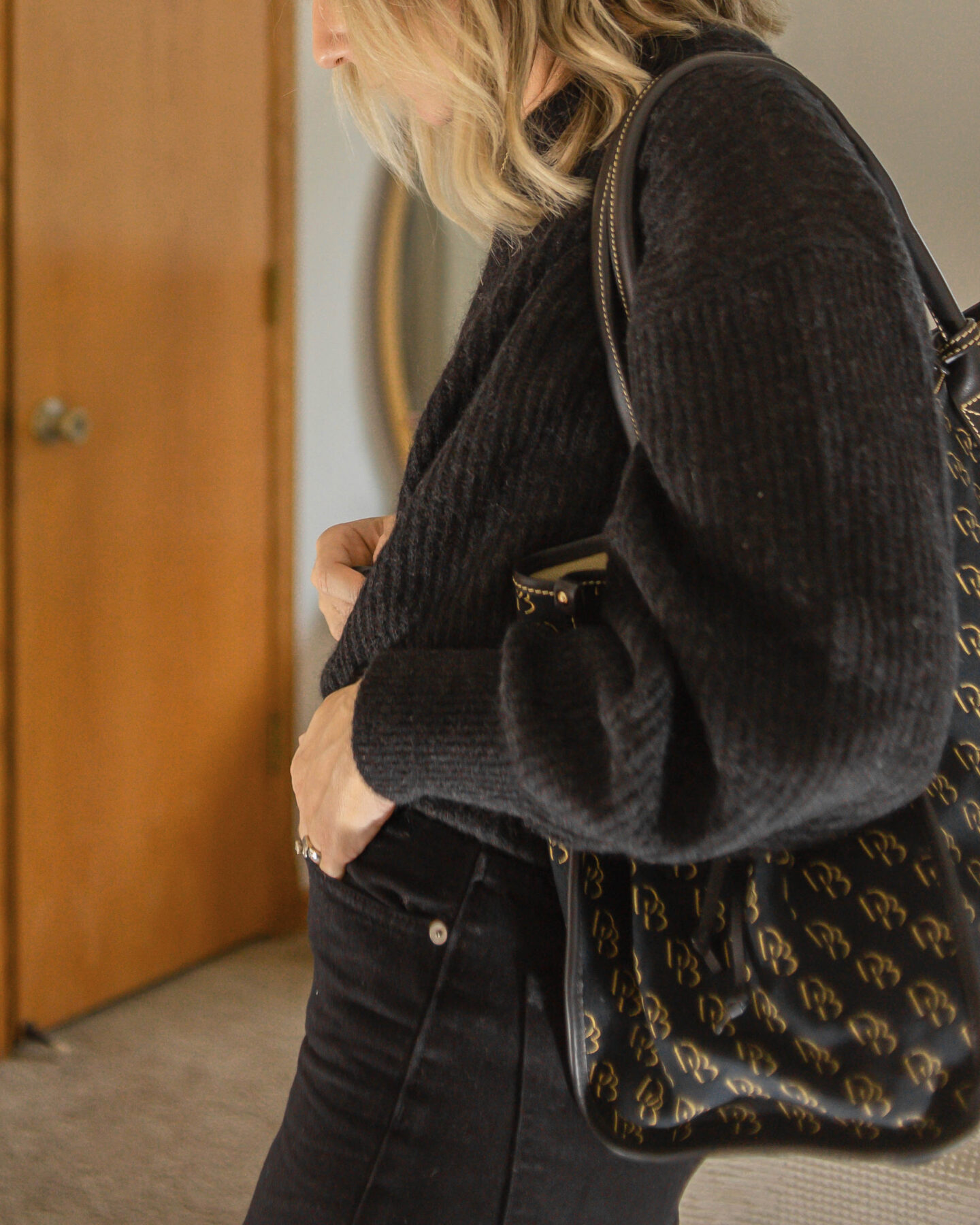 sweater (sized up 2 sizes for this fit) // denim (review here) // necklace (gifted) // flats (gifted. review here) // bag (vintage Dooney & Bourke so I linked similar) // belt
Madewell Dad Jean in Bradburn Wash, Size 26. Sold out in this color, but lots of other colors available, and I'm sure they'll do a restock soon! In the meantime I'll link to these as they are very similar.
Retail for $119
Fit notes:
I got these in my true Madewell denim size which is a 26. For more information see my Madewell Denim Guide here.
Shop this Look:
(Affiliate Links)
---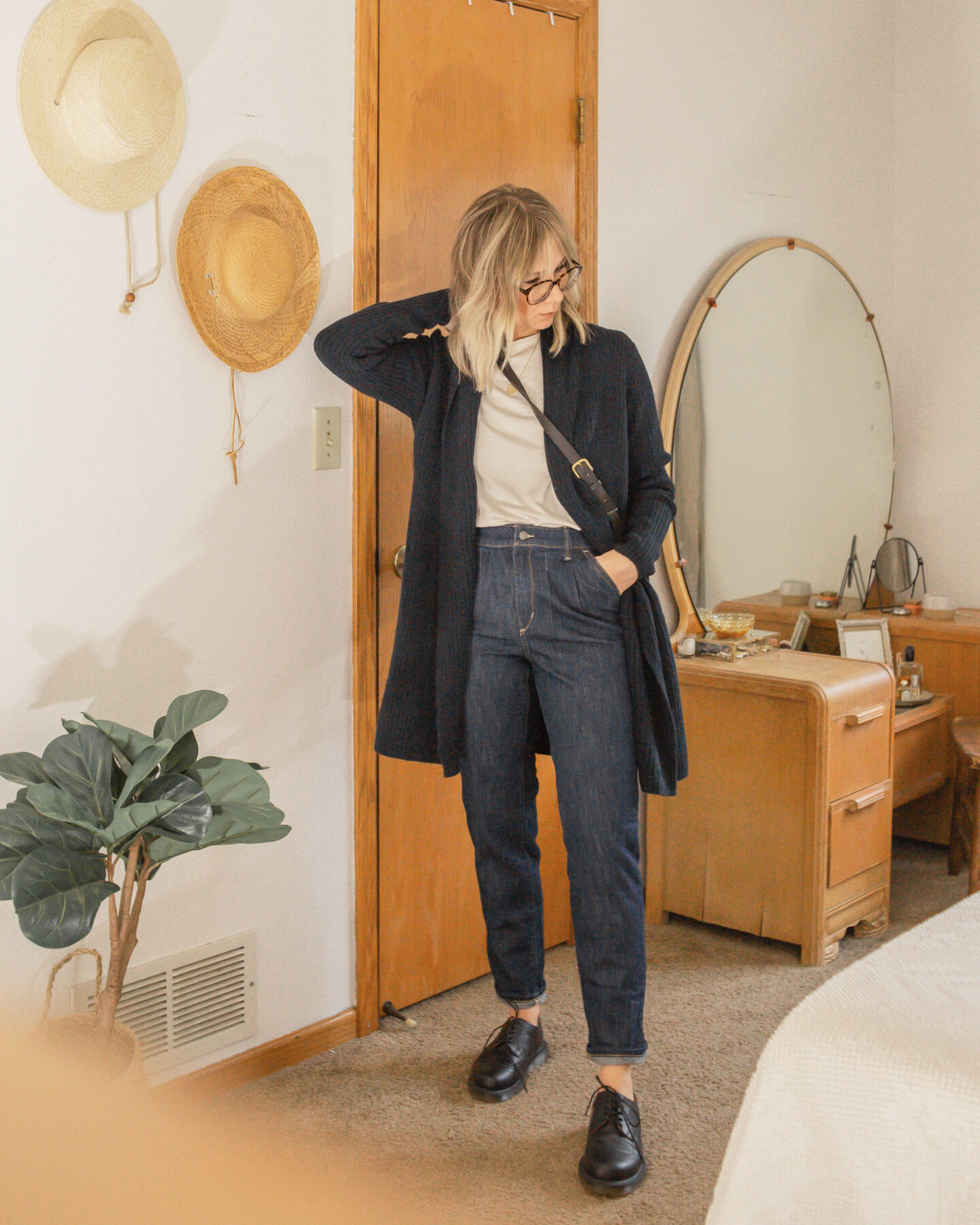 Sweater Tee | Cardigan (NLA so linked similar) | Denim | Oxfords | necklace (gifted) | Bag (vintage so linked similar) | Glasses
Target Universal Thread Pleat Front Cropped Jean in Dark Wash Denim, Size 2
Retails for $29, but currently on sale for $25
Fit notes:
These run very big so size down. I got them in a size 2.
Shop this Look:

(Affiliate Links)
---
Well that's all I've got for you guys today! I hope you enjoyed this peek at my favorite jeans for fall.
Do you guys live in denim as much as I do in colder months? Or do you prefer something else? Let me know in the comments!
Until next time,