Blue FashionABLE Jean | Black FashionABLE Jean
This afternoon, after I put the girls' down for their naps, I went into the kitchen to do the lunch dishes and it was one of those moments where I just felt… so at peace.
The windows were all open and I could hear the leaves blowing around in the wind, I had music playing, and I just let my thoughts wander while I put the dishes away.
I think life grants us little moments like that to remind us that we're human.
Just little moments that ground us and engage our senses.
It was kind of a magical moment.
So I'm still riding that high as I sit here and write out this post for you guys.
Which is great because I'm excited to share this one with you!
So I don't actually own these jeans. To be perfectly honest, I didn't pick any up because the styles they offer looked similar to other jeans that I already own.
But, my good friend Christen owns the high rise in both washes so I asked her if she would be willing to do a review and she said yes!
So I'm going to let her take over: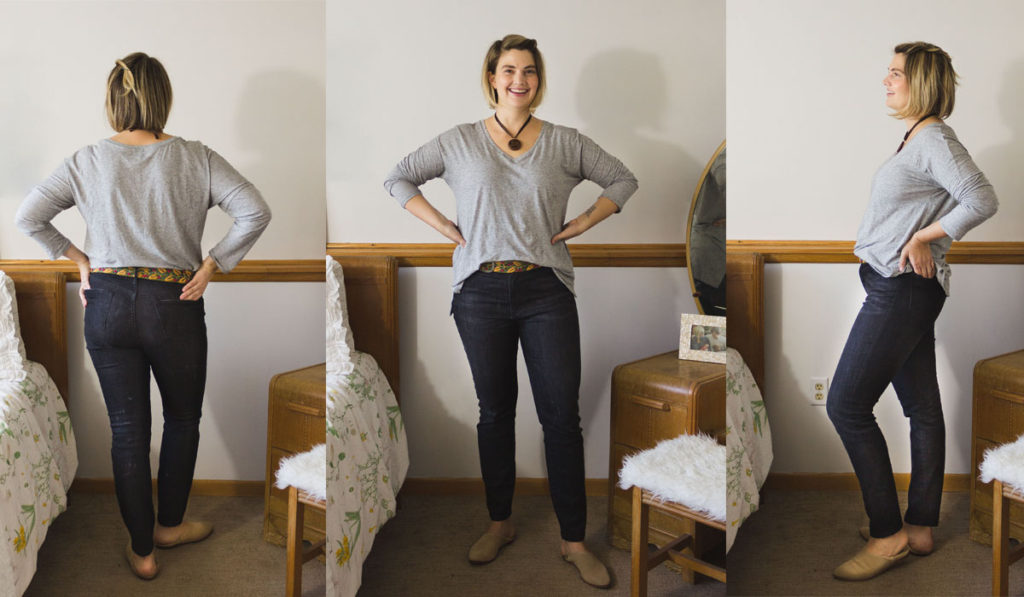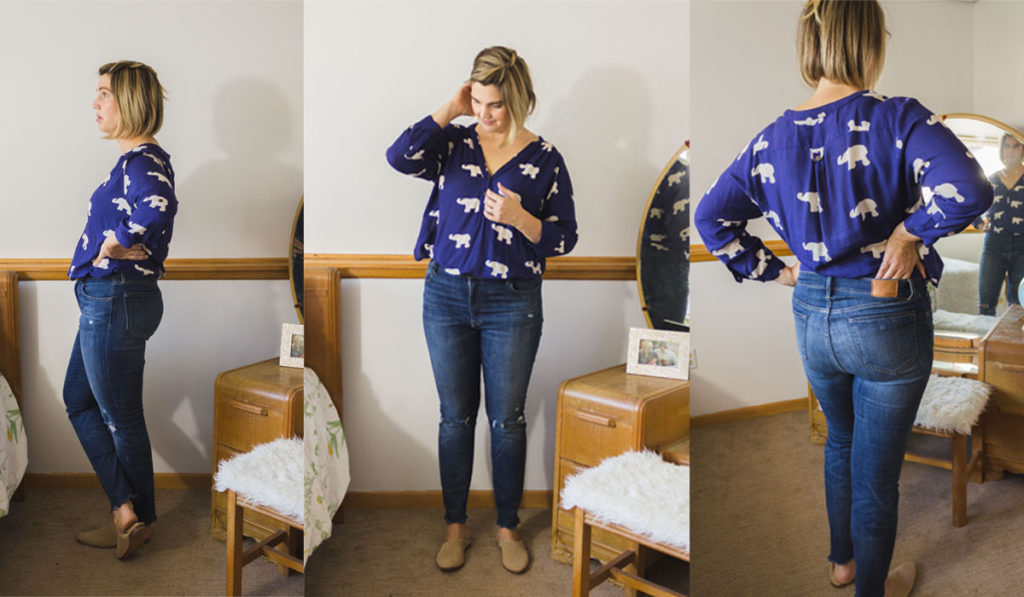 Overall Quality:
I have owned quite a few pairs of what I would describe as designer jeans and these are definitely as high of quality. It's a weightier feeling denim… not super thin, but they are stretchy enough that they don't feel too restrictive. I don't feel like I have to wash them very often which is a good indicator of the quality for me. I have owned them for almost 2 months now and have washed them only once. And that's even after wearing them every to every-other day! They do slip down a bit on the waist, but not enough that I have to wear a belt if I don't want to. And they clearly don't stretch that much or I would have had to wash them much more often.
Fit:
They fit true to size. I am solidly a 31 or a 12 across the board and these were no different. They fit somewhere in between a skinny and a straight. They have a good amount of stretch which works really well with the distressing in the jeans.
Overall thoughts:
I adore these jeans and I don't think it's possible for me to gush any more over them. So much so that I ordered the only other wash that was available in this style. They are incredibly comfortable. I can squat down on the floor and sit cross-legged with my daughter without feeling constricted. And I love that I can do all the mom activities I need to do while still achieving the cool-girl vibe I love.
What do you guys think? Have you tried this FashionABLE jean? Do you love them as much? Or have you tried any of the other styles? I know Carolyn with Unfancy has a review on the Vintage version if you've been wondering about those.
Also, if you missed it I did a review of the Everlane Denim on Friday. We've been all about denim lately!
It is nice to know that there are affordable options for ethical jeans available. And hopefully with these reviews, the discomfort of ordering online sight unseen will have been eased a bit.
I hope you guys had a great weekend and I hope you guys find some magical moments of your own this week.
Until next time,