Hey friends.
Like I mentioned on Wednesday, I'm going to be taking a break from videos for awhile, and I'm going to merge the Weekly Three into Friday's posts, but in a more casual way. I kind of just want to use Fridays to share my weekly outfits and all of the things I'm loving that week.
SO with that said, here is my Fall 2017 Capsule Outfits for the week of 10/19:
Thursday: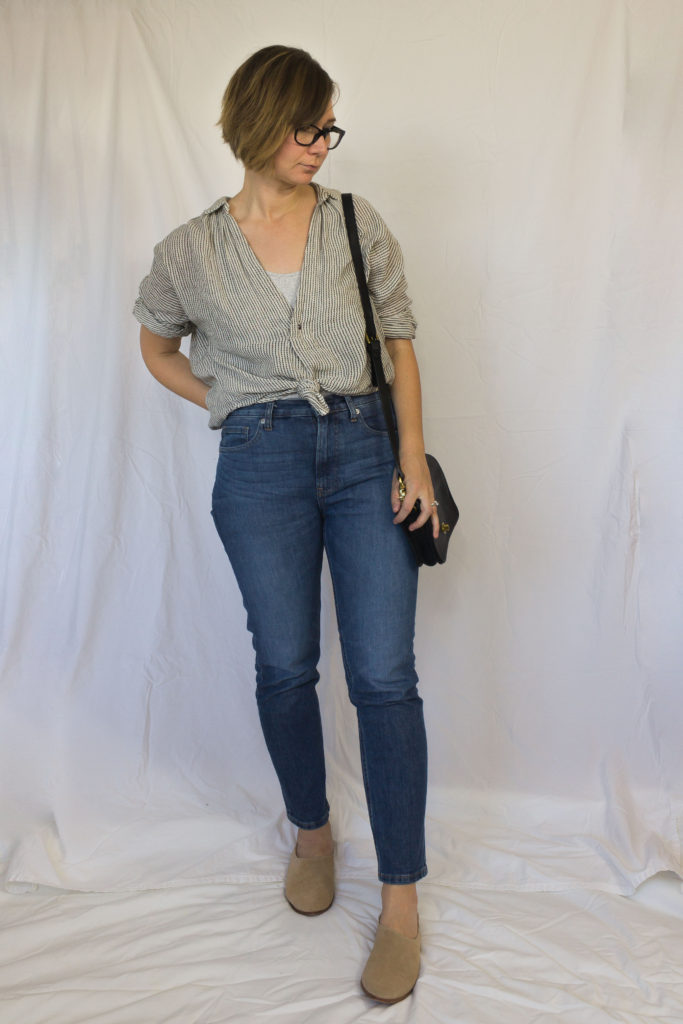 Thrifted Top. Similar | Denim | Thrifted Flats. Similar | Vintage Purse. Similar
This top I'm not so sure about. I like the idea of it, but the sleeves always fall down and it's super annoying. Not sure if it's worth hanging onto or not.
Friday: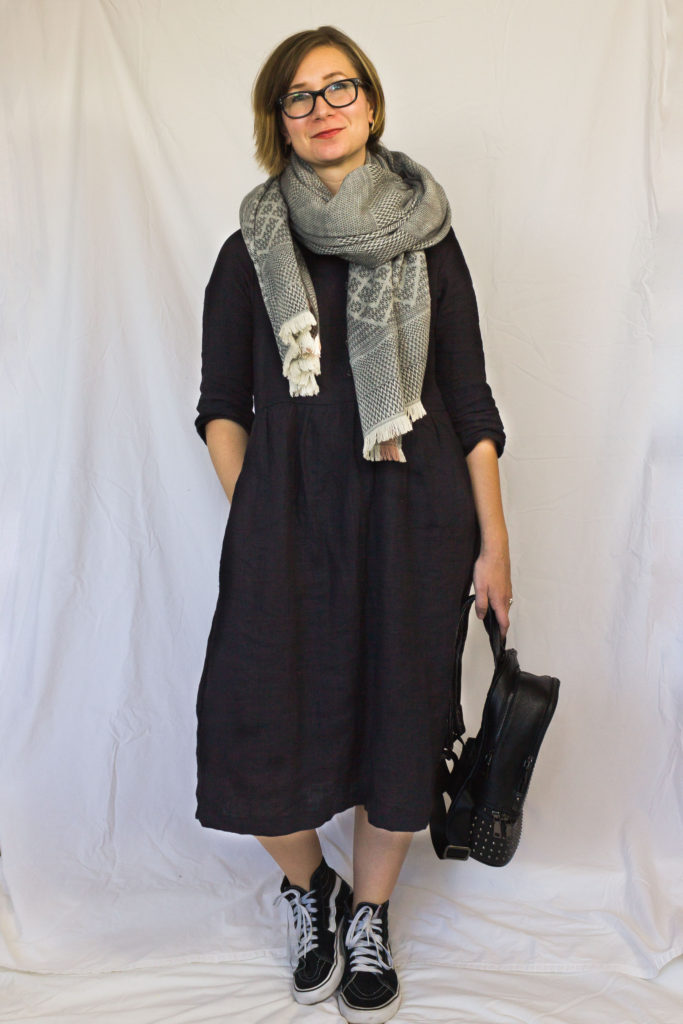 Old Scarf: Similar | Dress | Sneakers | Old Backpack: Similar | Earrings
These Vans were a mid capsule purchase. There are several pairs of shoes that I've been wanting to get, but I buy most of my shoes second hand so I wanted to wait until I could thrift them. These vans were found in a Goodwill and the boots below were found in a Savers. Score! This is mostly why I don't subscribe to the no shopping between capsules notion. Most of my clothing is purchased through thrifting so I just have a running list on my phone of things I want to look for and if I find them… I get them. Easy!
Saturday: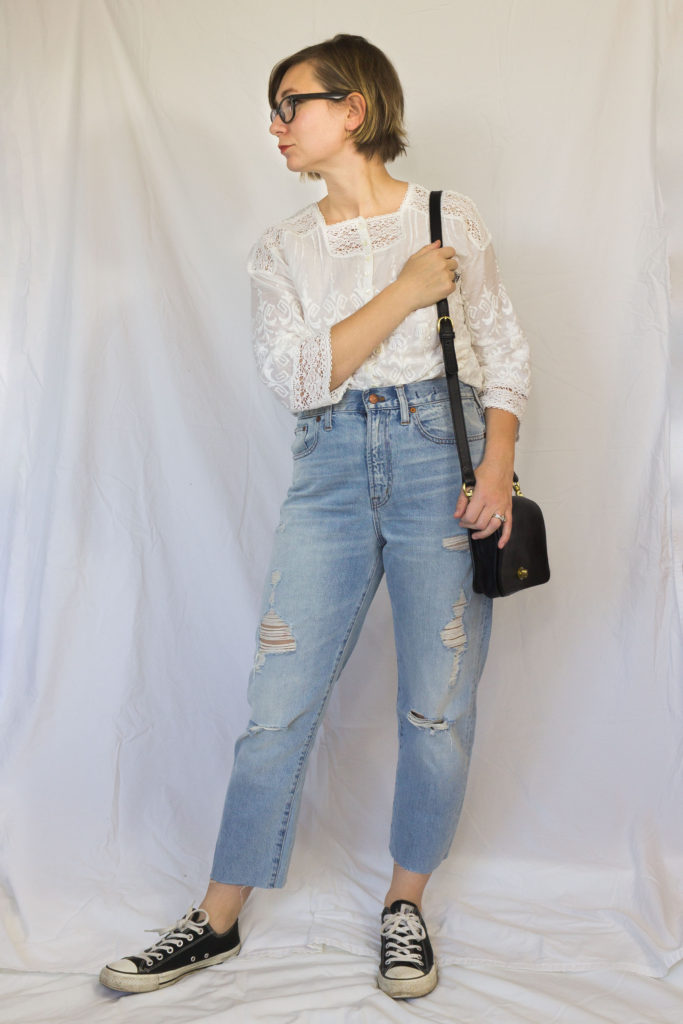 Sold Out Top. Similar | Sold out Jeans. Similar | Sneakers
I love this top and these jeans, but honestly? I probably shouldn't have included them in my fall capsule because I'm pretty much done with both of them. The weather just doesn't allow for them.
Sunday: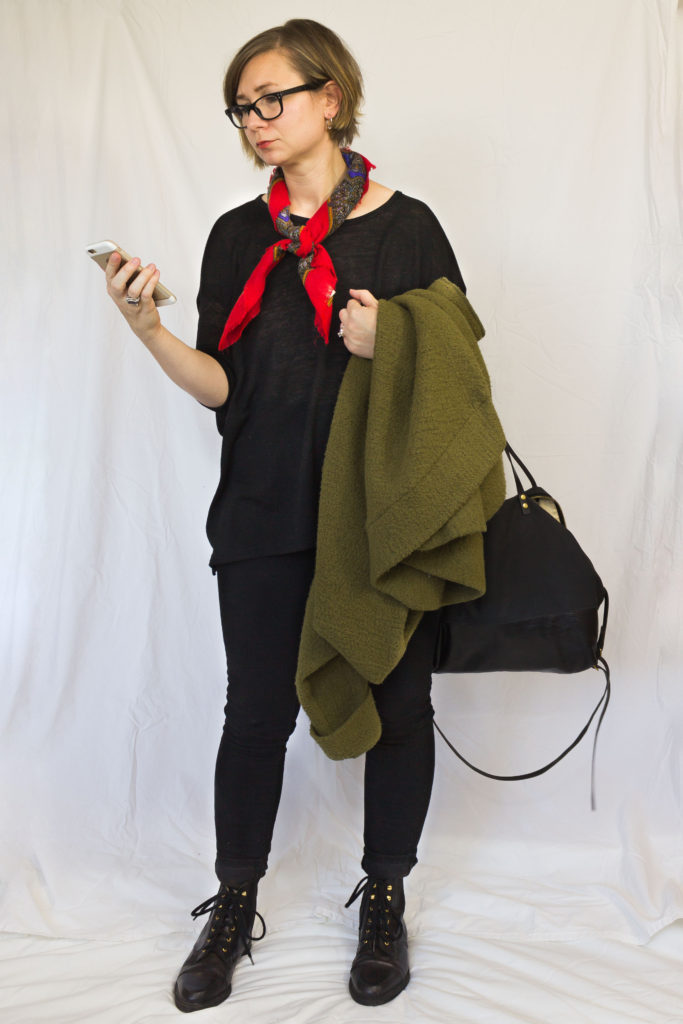 Thrifted Top. Similar | Denim | Thrifted Boots. Similar | Purse
I felt a lot like a hipster in this outfit, which was nice because we sat next to a true hipster at church so I was able to catch his eye and be like "yeah, what's up?". Also, these are the other pair of shoes that I thrifted.
Monday: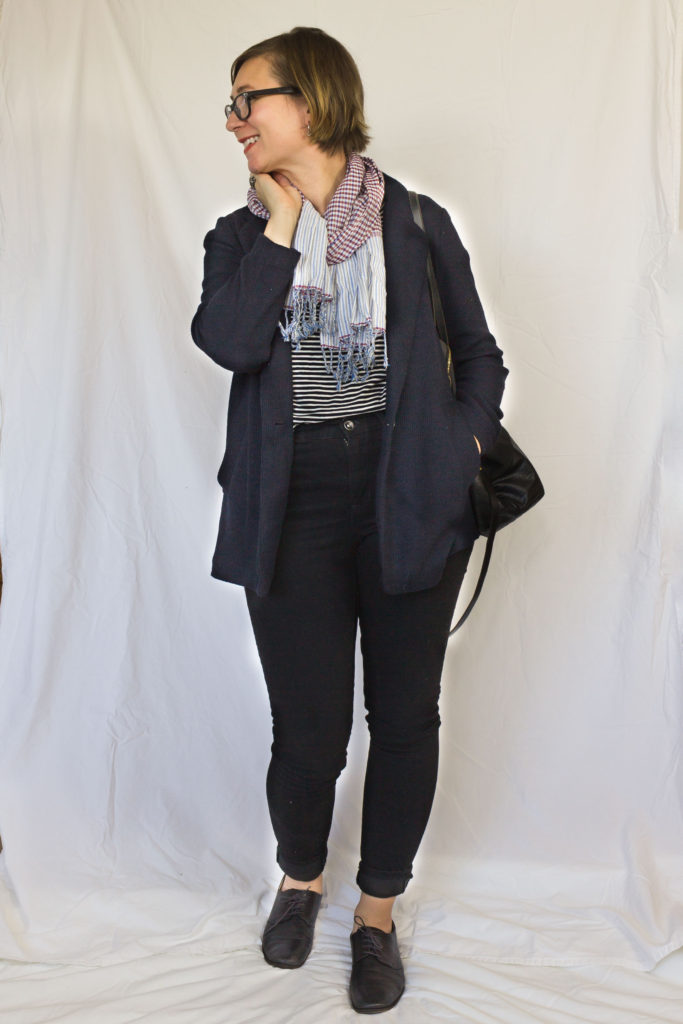 Tee | Thrifted Blazer. Similar | More to come on this scarf c/o | Vintage Loafers. Similar
I pulled these jeans into my capsule because… they finally fit again! I haven't been able to wear them since before Bug was born so that felt good!
Tuesday: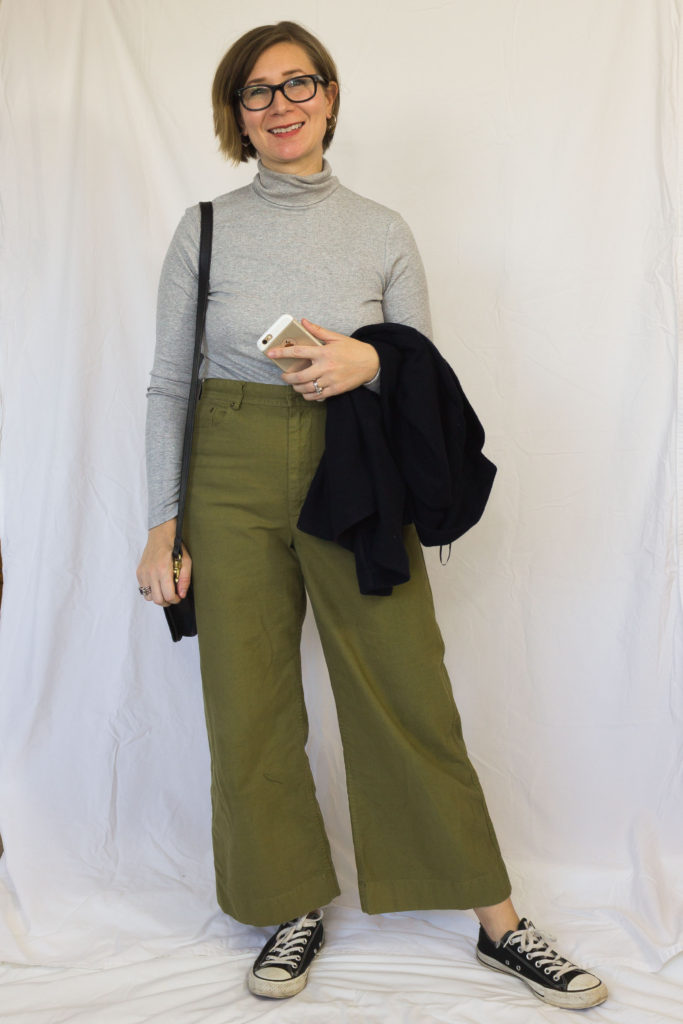 Turtleneck c/o | Thrifted Pants. Super Similar
These pants were another item on "my list". I was going to go for the Everlane option, but then these found me for about 1/3 the price at the Buffalo Exchange here in the city. Score!
Wednesday: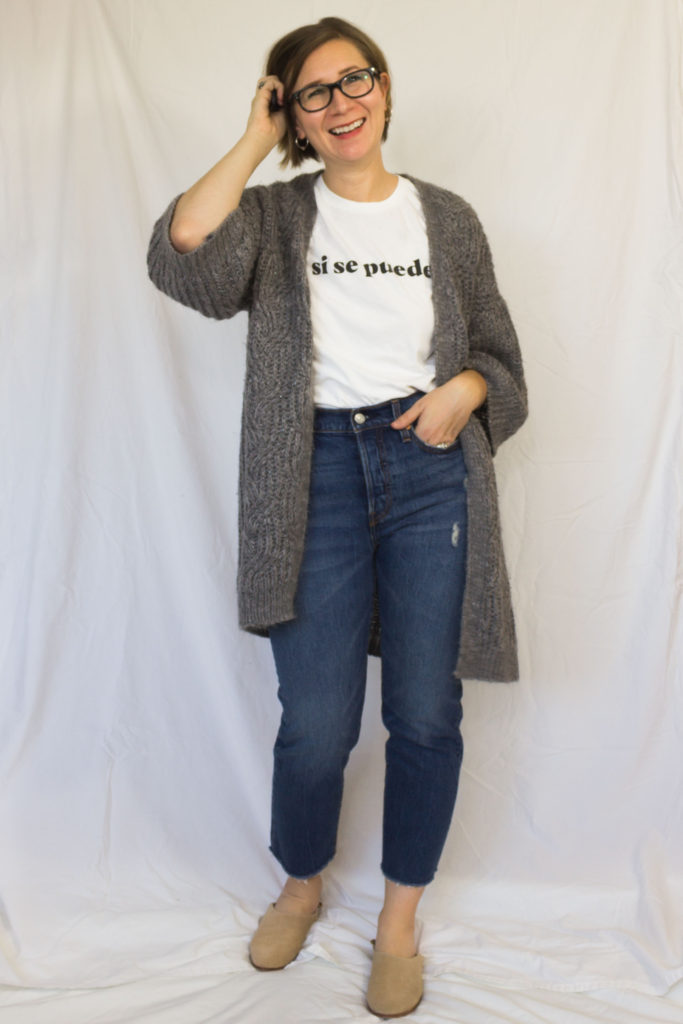 Tee c/o | Denim | Thrifted Cardigan. Similar
This week was full of:
last minute trips to the grocery store
Brunch and thrifting dates with friends
walks in the fall leaves on the trails around our neighborhood
Baking treats and enjoying them with picnics
Things I want to remember:
Bug tucking her Mickey doll into bed and saying "hush now, you're nice and cozy!"
Bug telling Bella, "it's okay sweet baby!" when Bella started crying
Posie giving Bella lots of kisses and Bella giggling about it.
Things I'm loving:
these vegan hand poured soy candles from Washington. I have one in Apple Orchards and Pumpkin Cupcake and they smell divine!
This serum. My skin is fully back to normal, which means adult acne galore. I don't know exactly why this is working, but it is!
Still loving this lipstick… I've worn it almost every day for an entire month.
This food blog. She hasn't updated it in awhile, but it's worth a perusal through her archives.
This post about sustainable menstrual hygiene products. It's got me this close to trying a diva cup. I'm nervous, but I know it will be better for me.
This post about ethical alternatives for the blazer trend.
Listening to the Avett Brothers playlist on Pandora. MMM! So good!
Brands I'm loving:
I've been getting back into working out a little bit more so I've been looking into ethical options for workout gear:
These pants from Girlfriend Collective look amazing! Cheaper than Lululemon and they're fairtrade. Win!
These tanks from Everlane. They're not technically workout tops, but they're perfect for yoga or pilates!
These kits from Outdoor voices. You can choose a top and bottom and get a bundled price!
So yeah! Those are all of the things I'm loving right now. What about you? I'd love to hear what you're loving! Let me know in the comments below.
And I hope you guys have a great weekend! My mom, Aunt, and Sister is in town because my sis is competing in a Kendama competition! Which I had no idea was a thing until she got into it… 🙂 What are you guys up to?
Until next time,