Happy Friday friends! Yay for the week being almost over, and a new weekend beginning. So many good things feel like they are right around the corner and I feel very upbeat as I sit here and type this (something I haven't felt a ton this past year)… it makes me feel hopeful.
And speaking of hopeful… today I have the 2021 sandal guide you guys requested on Instagram! I've got all of the best sandals rounded up for you guys (in my humble opinion at least). A bunch of them I've had for more than a couple of years so this is a good mix of tried and tested and new styles I'm excited to get some use out of.
So without further ado, let's get to the sandals. I'm not going to review each pair in depth just because… they're all my favorites! Which means they are all comfy, easy to wear, and go with a lot of things. I don't allow shoes into my closet that don't fit that standard. I WILL go into sizing information and any break in info I might have. Okay! Here we go: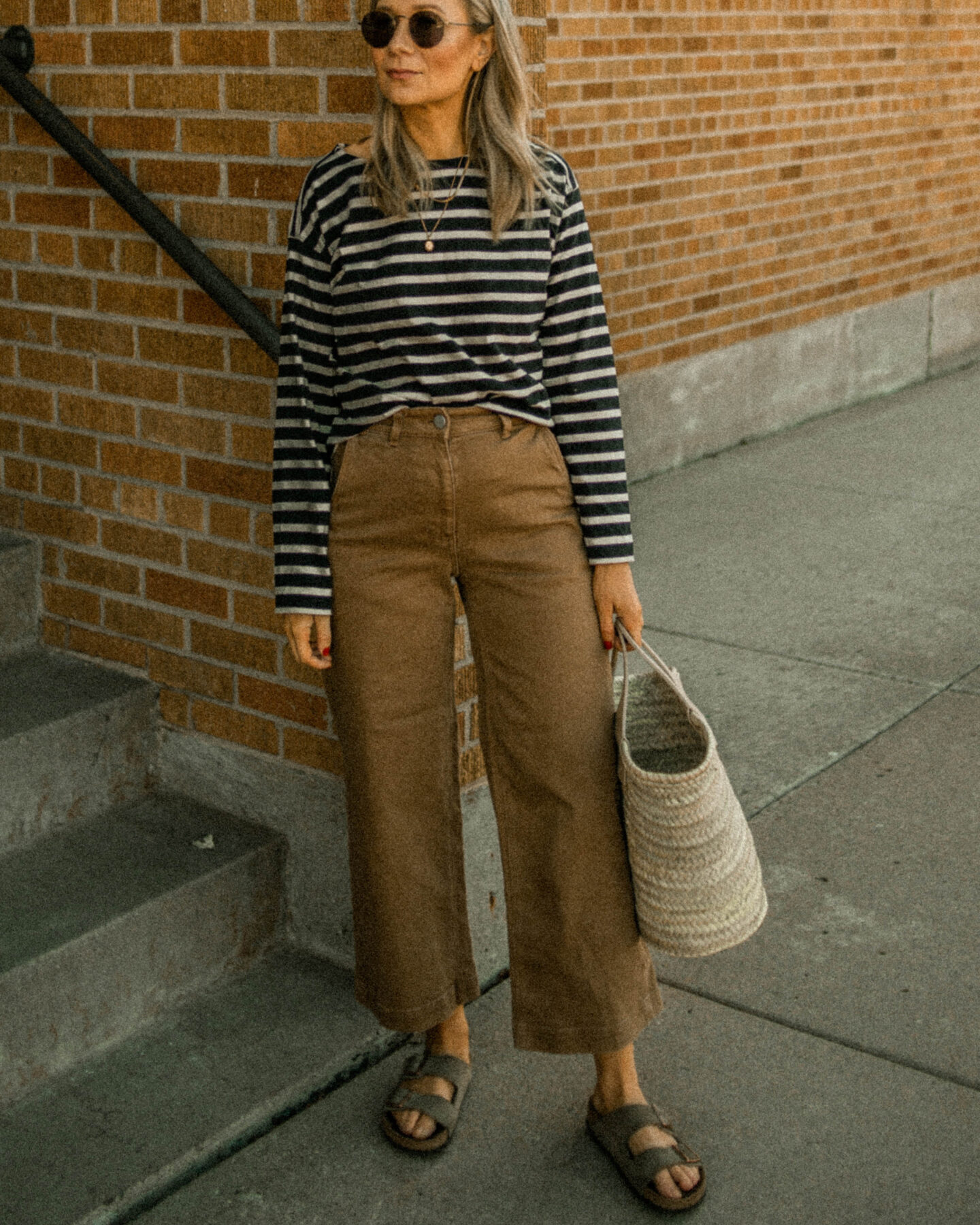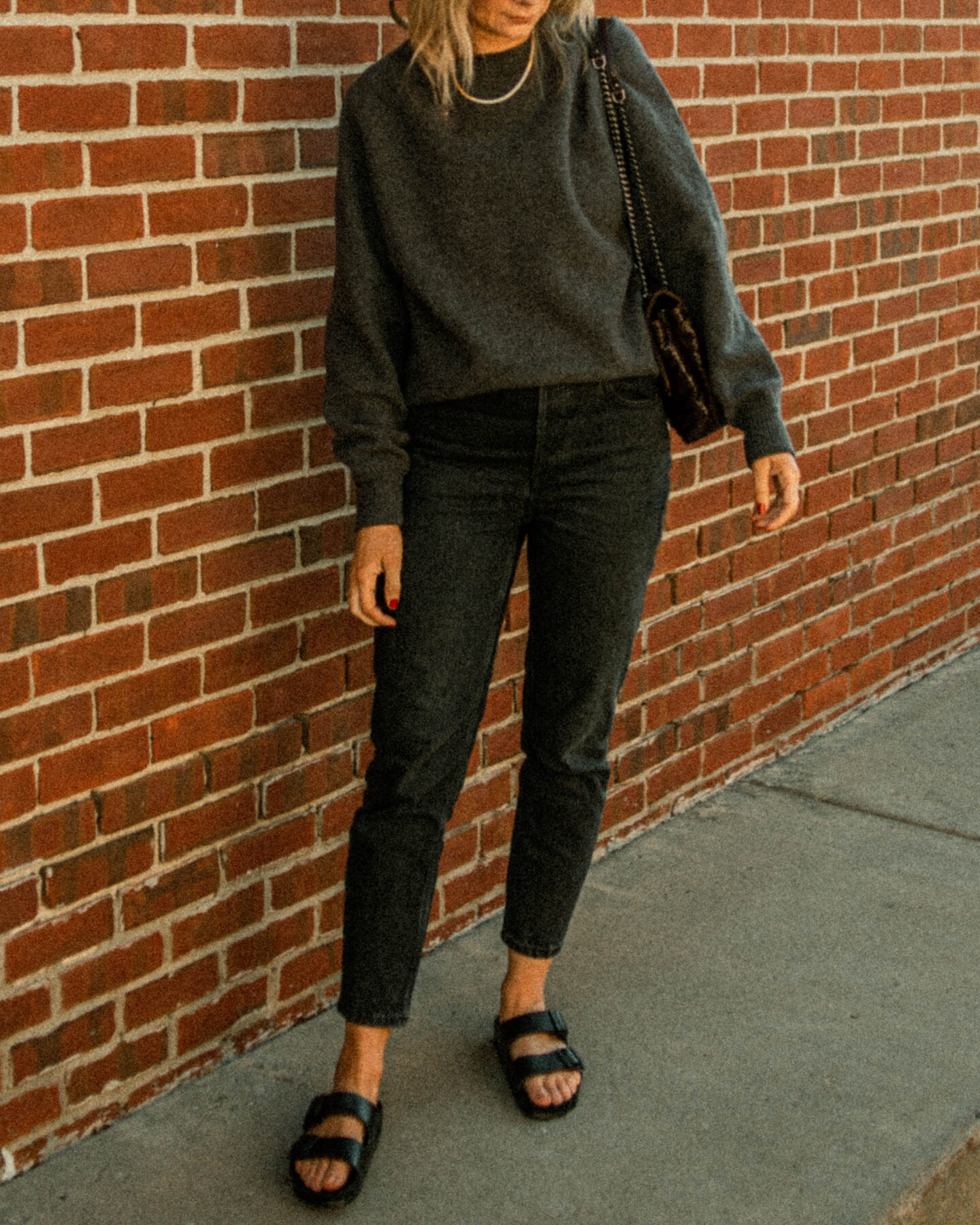 I feel like it's fairly obvious that I can't create a sandal guide without including my Birkenstock's. In terms of comfort, these rank at the very top and they both get a ton of wear in my closet. I've had my Arizona's for a couple of years now, and I decided to add the Eva's this year to have an option that can get wet. You really can't go wrong with Birkenstock's and I would recommend either, but if I had to choose just one it would be the Arizona's. They are just such a classic style, and the quality is amazing. I always go a half size down with Birkenstock's so I have both in an 8.5/39.
---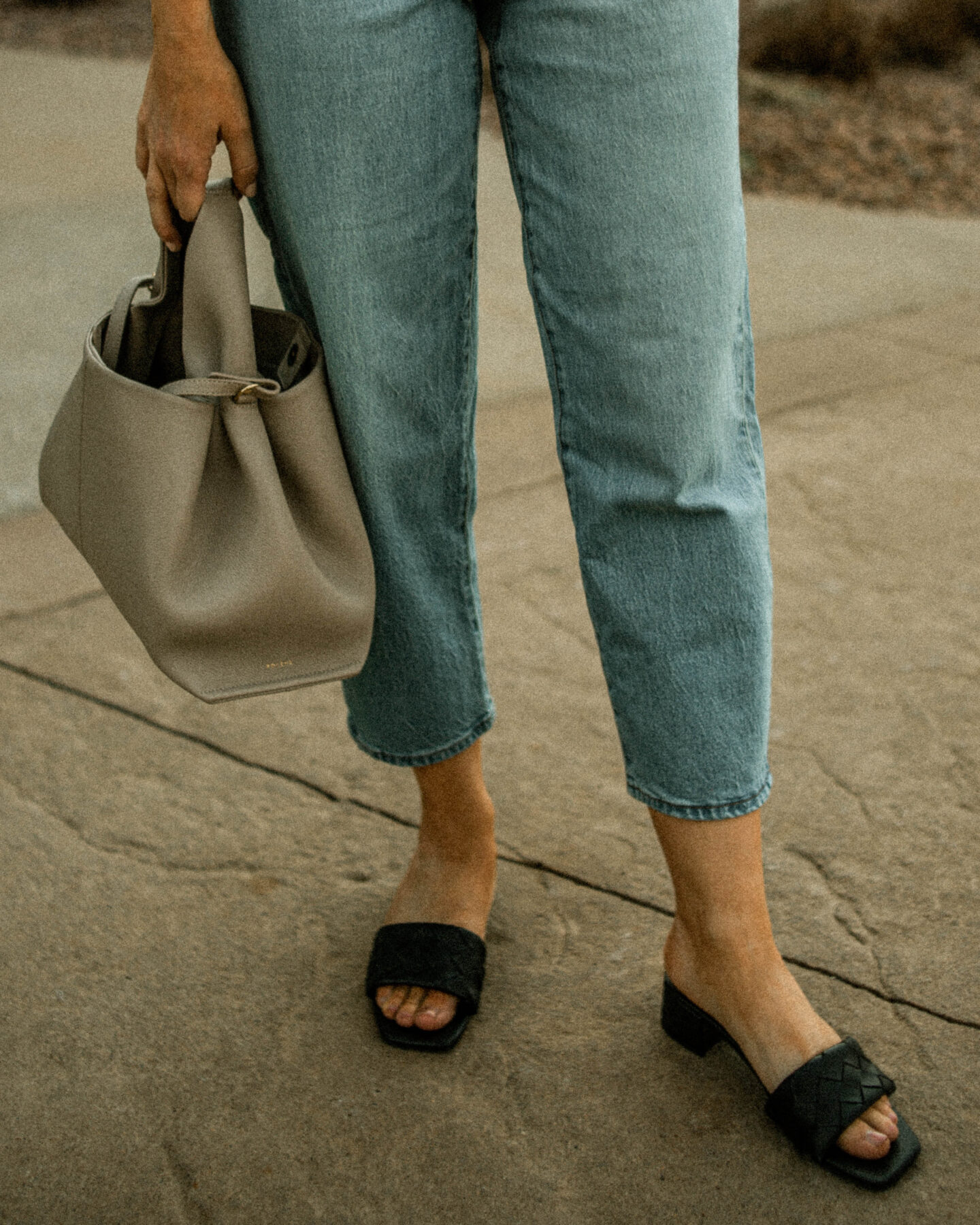 ---
These were a new addition this summer, and they are VERY in right now! I wanted a black sandal with a bit of a heel, and when I saw this pair with the quilted strap I was smitten. The strap is JUST wide enough to make them easy to walk in, and the shorter block heel is perfect for my lifestyle. I went down a half size in these, but I'd say if you have wider feet to stick with your true size.
---
---
These Saltwater sandals are my longest running sandal and I really can't say enough good things about them. The quality of Saltwater sandals is unreal and they can get wet without getting ruined! I have put these things through a lot, and surprisingly they are my most comfortable sandal. I wear my true size in these.
---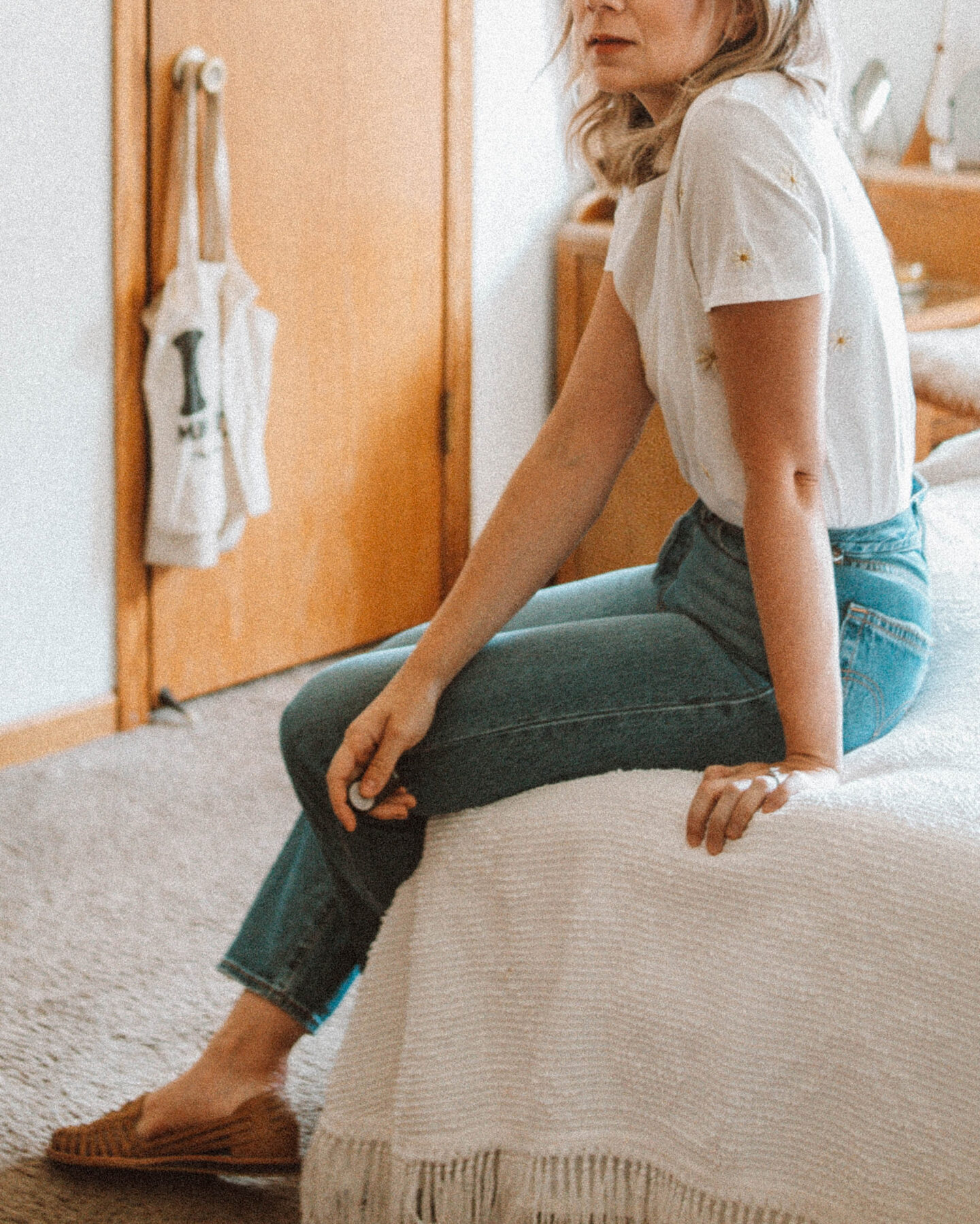 ---
This my second year with my Nisolo Huaraches and I do get a lot of wear out of these! They just have an understated, and yet statement look that they add to any outfit. My colorway is called Almond and I honestly think it's a match made in heaven with this style of shoe. These did require a bit of breaking in, but I would go with your true size because the leather does stretch out a bit. I have a more detailed review here in case you are interested.
---
---
These were also a new addition to my closet, and they are also very "in" at the moment. I get that these won't be to everyone's taste, but when the trend happens to be a very practical, very comfortable pair of sandals, I'm going to jump on that bandwagon! So thank you Chanel for making dad sandals a thing again (and for inspiring a bunch of affordable dupes!). I stuck to my true size (40) in these, and they fit perfectly.
---
---
This is another pair of Nisolo sandals and they are another big win for me! I got a ton of wear out of them last summer, and I plan to this year as well. They are the perfect minimal slide sandal, and they are very comfortable. As with the Huaraches, they did take some breaking in but it was worth the effort! I reviewed these in depth as well and you can find that here, but I did take my true size in these.
---
---
I'll admit, this pair of sandals is a bit different for me! I don't normally go for something so flashy, but as soon as I saw them I was very drawn in by them ha! I do actually really love the way they make any outfit look just a bit… more flashy. 😉 And in case you are wondering no I have not stabbed myself with them, and yes my daughters ooh and ah anytime I wear them.
---
---
These were gifted to me last summer by then emerging brand Either/Or (they are now in Anthropologie… so happy for them!), and they quickly became a favorite. The craftmanship on these is stunning, and the woven leather detail makes an otherwise basic sandal style really stand out. The best part is that the wide strap makes them extremely comfy and so easy to walk in. I got my true size in these, but after having them for awhile I'd actually recommend going down a half size because the leather does stretch out a bit.
---
---
I've been eyeing Tkees for awhile now, but it wasn't until I saw their Boyfriend style that I decided to actually give them a try. I think the wider leather straps make them a lot more current. These did take some breaking in, but it was only about a day and now they're super comfy! I got my true size in both colors.
---
---
One "hole" in my shoe wardrobe was a pair of basic black slides, and when I saw this pair from Flattered I knew they were the ones! The simiple grid seam pattern is stunning, and they are so well made! Plus they were comfy right out of the gate. They fit true to size!
---
---
I was worried this newer sandal style from Everlane would feel a bit redundant in my closet because of my pair from Either/Or, but actually they feel quite different! These are a lot lighter and cooler in shade, the leather is more structured, and with the heel they feel a bit more dressed up. I have a more in depth review of them here, but I did get my true size.
---
Well that's all I've got for you guys today! I hope you enjoyed my 2021 Sandal Guide – let me know which style you liked the best in the comments below, and if you plan to add any to your closet!
Also, make sure to check out last week's denim short guide!
Until next time,
Karin