Happy Thursday my friends! I'm getting this up a day earlier than my typical Friday post, and that's because we'll be visiting my in-laws this weekend for our first gathering of the Holidays… which seems nuts! Anyone else feel like it shouldn't be November already? Next weekend we are planning on getting out all of the Christmas decorations which also feels a little nuts, but also very right all at the same time ha! Getting a fake tree has definitely made early decorations a very tempting thing in our house, but with four young kids I'm happy to stretch out the festivities as long as possible. So since we're already "in the spirit" I thought I'd share a little look book with 10 Thanksgiving outfit ideas.
These outfits range from very casual to a little dressed up, but they all have one thing in common: forgiving waistbands (or in some cases, no waistbands at all!)… a very necessary thing on a day filled with yummy foods (and thankfulness too of course!). So since there are 10 outfits to peruse, I'll stop my chatting and we'll get to the outfit ideas: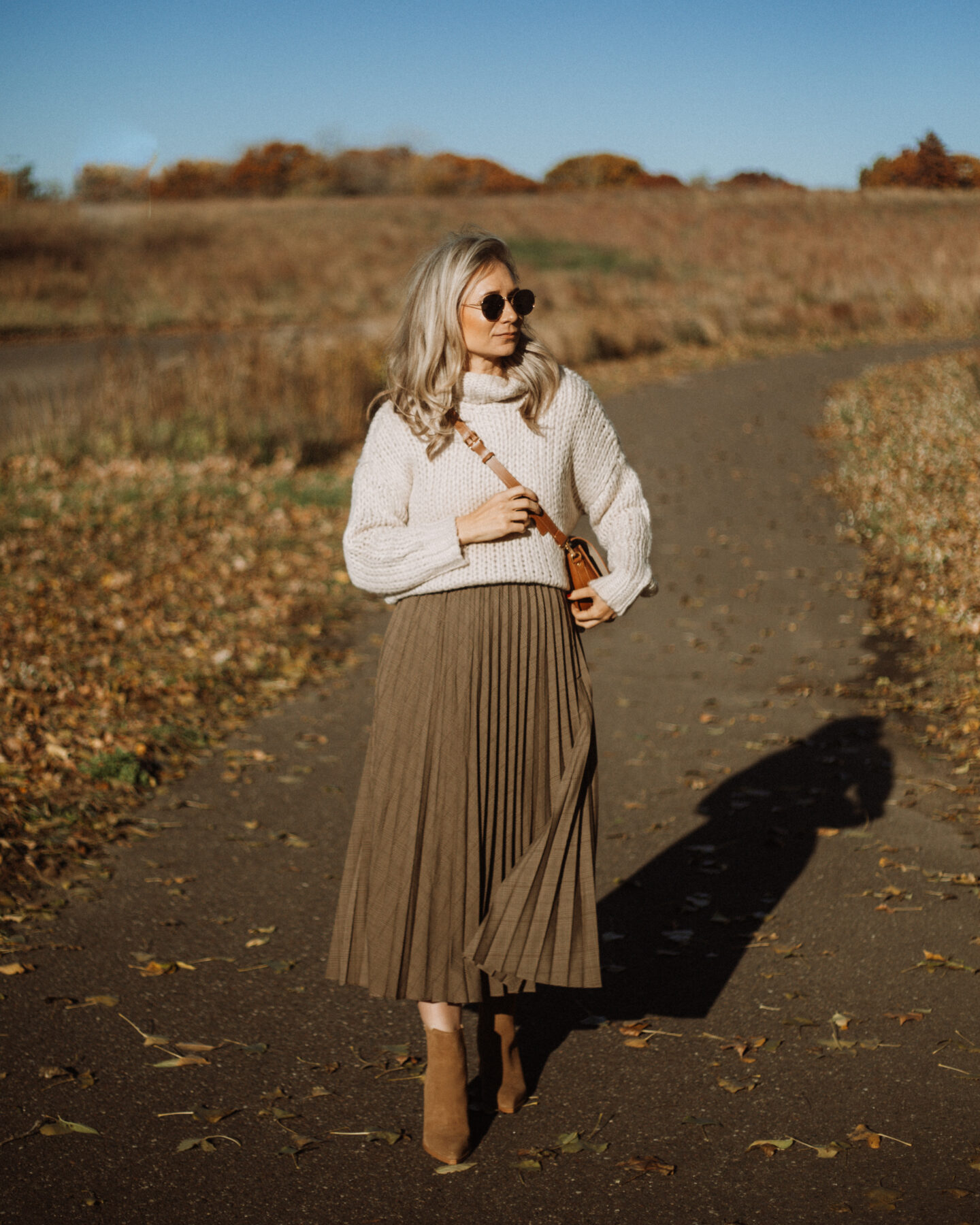 ---
Shop the Look

Sizing notes – Sweater: small | Skirt: small | Boots: TTS
---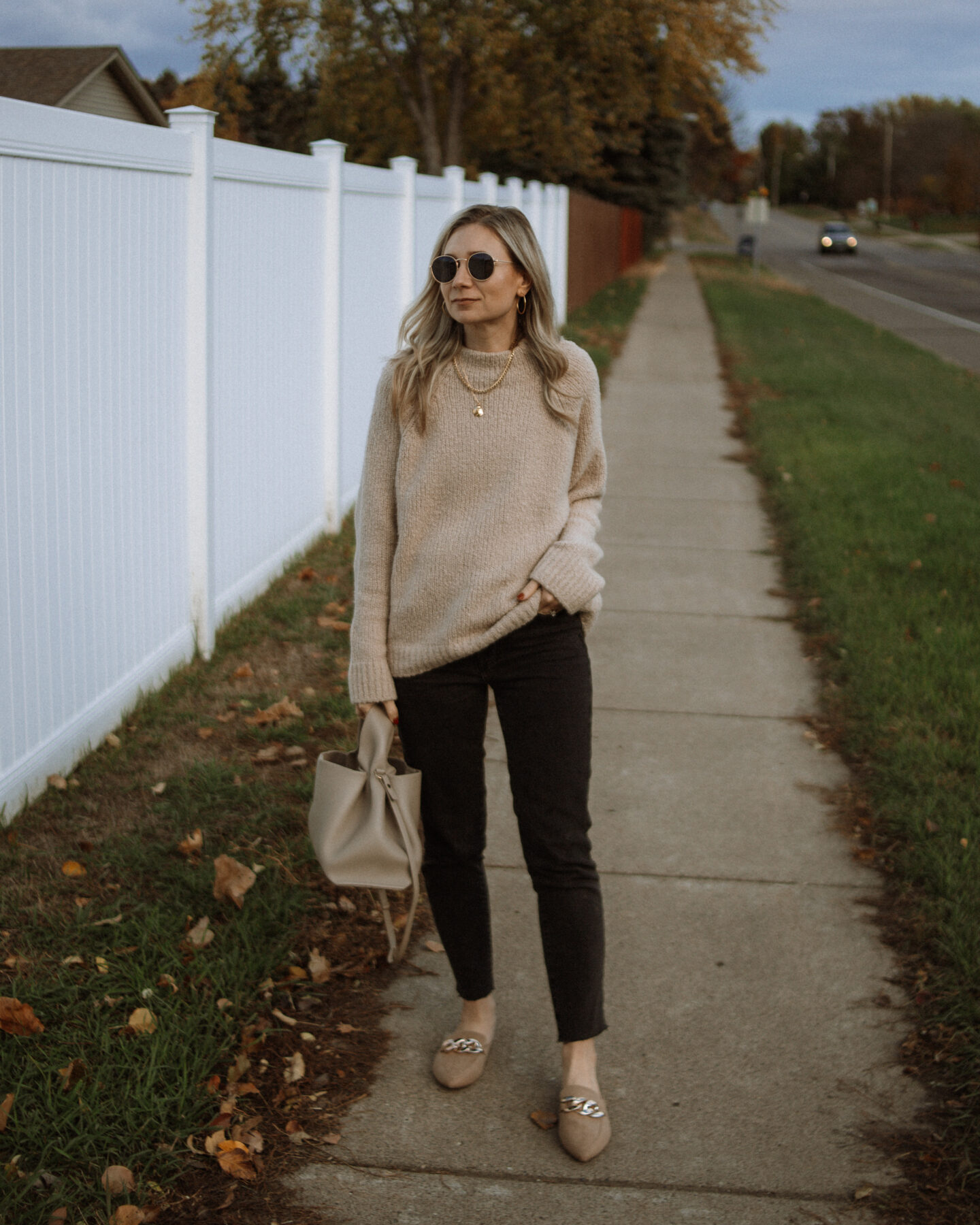 ---
Shop the Look

Bag is Polene (review here) | Necklaces were gifted. Chain necklace (get 15% off with code HEYKARINEMILY) | Shell Pendant and Chain Necklace
Sizing notes – Sweater: large (sized up 2 sizes) | Jeans: 25 (size down. full review here) | Mules: tts
---
---
Shop the Look

Sweater vest is last year from J. Crew so I linked similar.
Sizing notes – Dress: small | Boots: went up a 1/2 size
---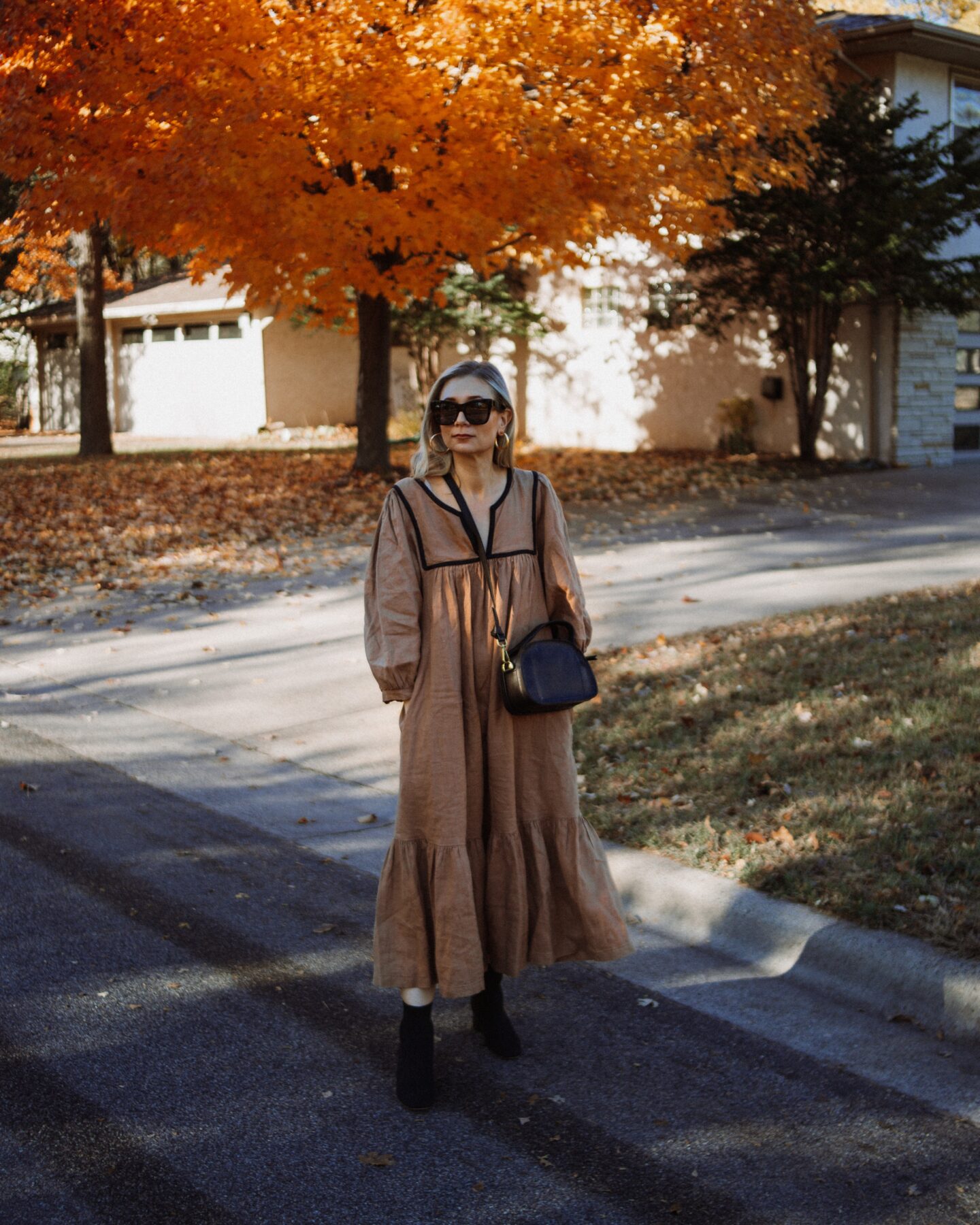 ---
Shop the Look

Sunglasses are old prescription so I linked similar | Dress was gifted from Sugar Candy Mountain | Boots and bag were gifted
Sizing notes – Dress: XS/S | Boots: TTS
---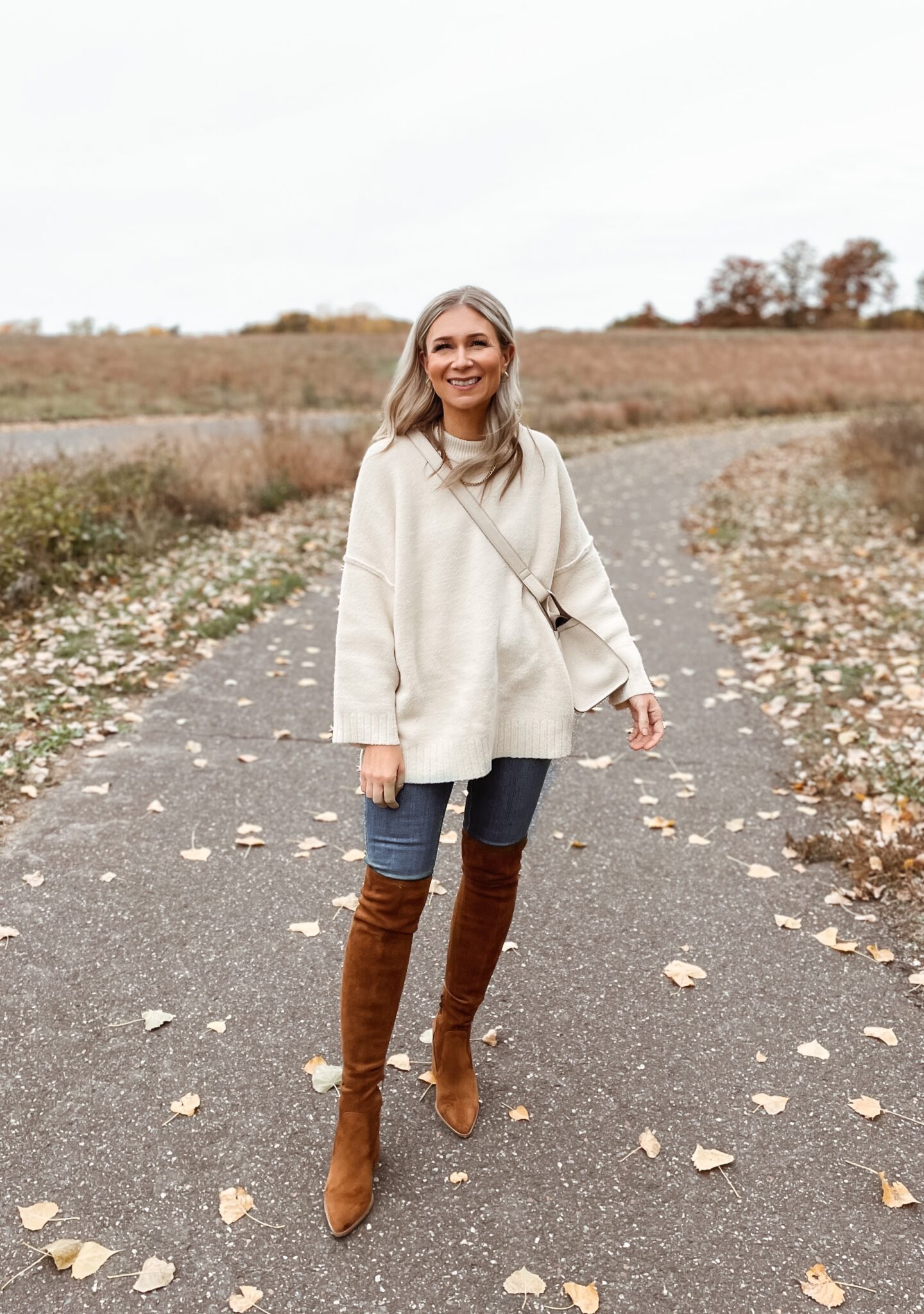 ---
Shop the Look

Bag was gifted
Sizing notes – Sweater: XS (runs oversized) | Jeans: 25 (size down) | Boots: TTS
---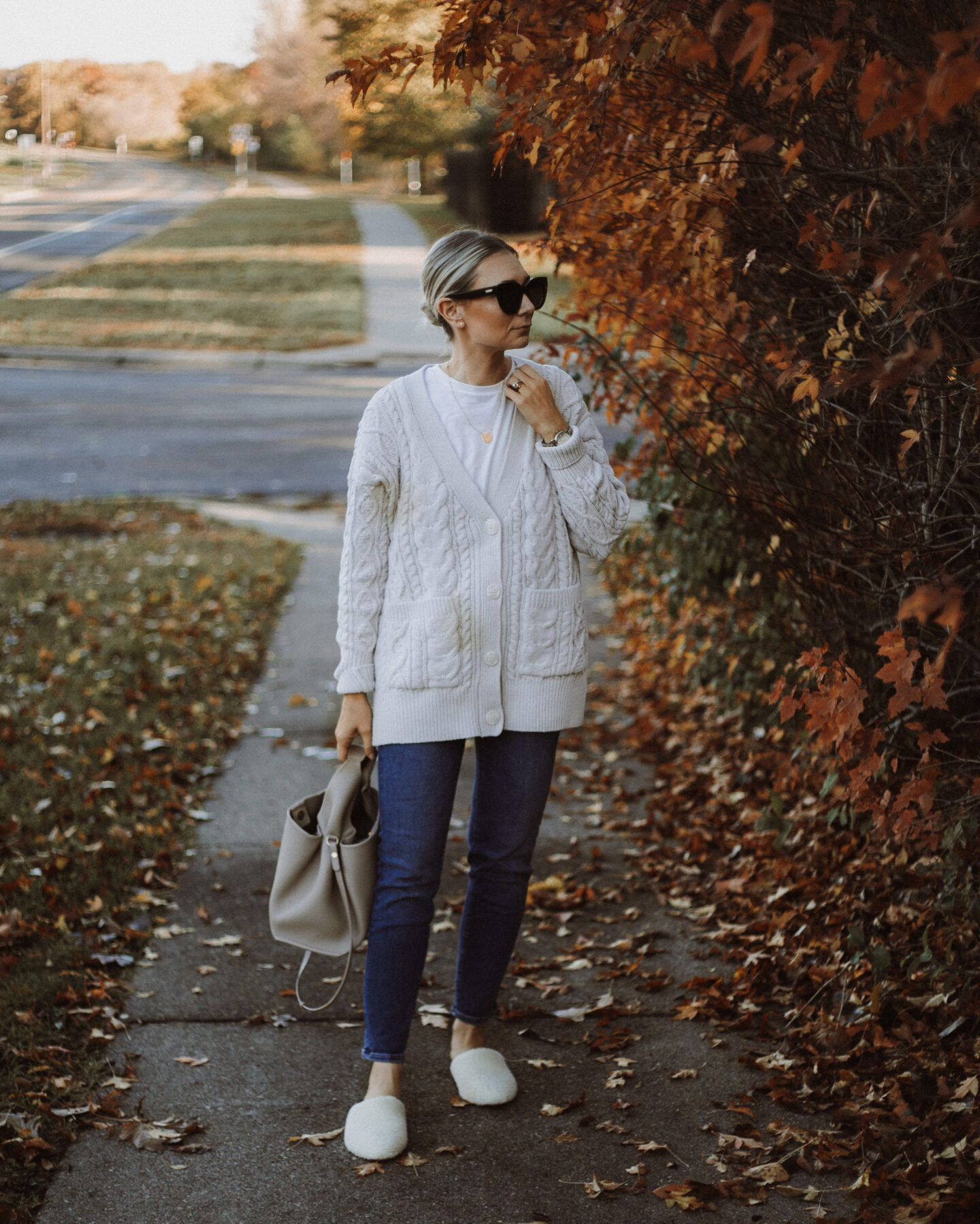 ---
Shop the Look

Necklace was gifted from Sela Designs | Jeans were gifted (review here)
Sizing notes – Cardigan: small | Jeans: 25 (size down) | Mules: TTS
---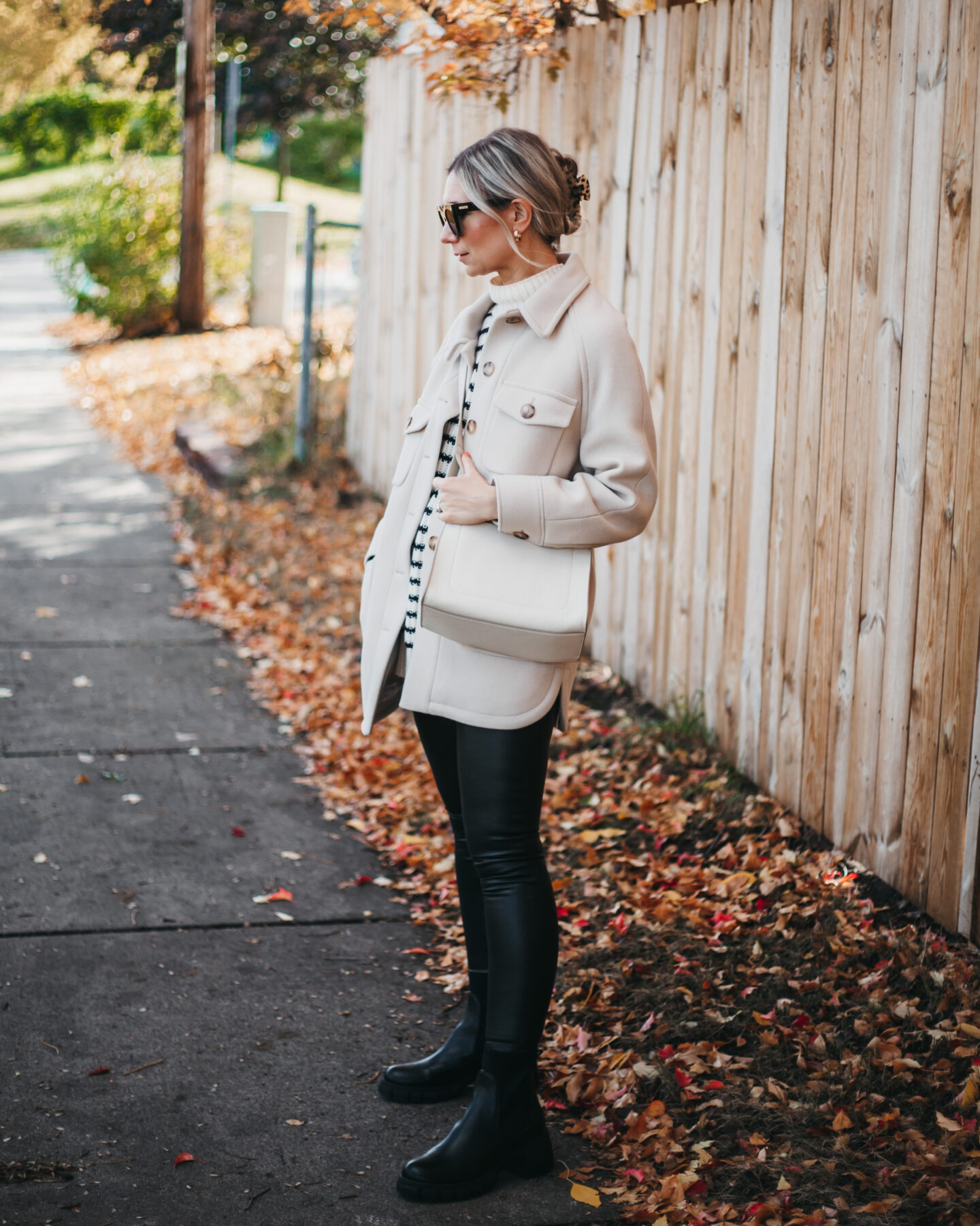 ---
Shop the Look

Faux leather leggings were gifted from Revolve | Bag was gifted | Jacket is last year from Sezane so I linked a similar current version they have
Sizing notes – Leggings: XS | Sweater: XXS (runs big!) | Lug boots: TTS
---
---
Shop the Look

Henley was gifted by Grey State Apparel | Jeans were gifted by Revolve | Clogs were gifted by Sandgrens (review here
Sizing notes – Henley: XS (size down) | Cardigan (small) | Jeans (26) | Clogs (39)
---
---
Shop the Look

My bag is an older style from Hereu that I found on the RealReal
Sizing notes – Sweater: XS | Tee: XS (runs big) | Jeans: 25 (size down. review here) | Mules: TTS
---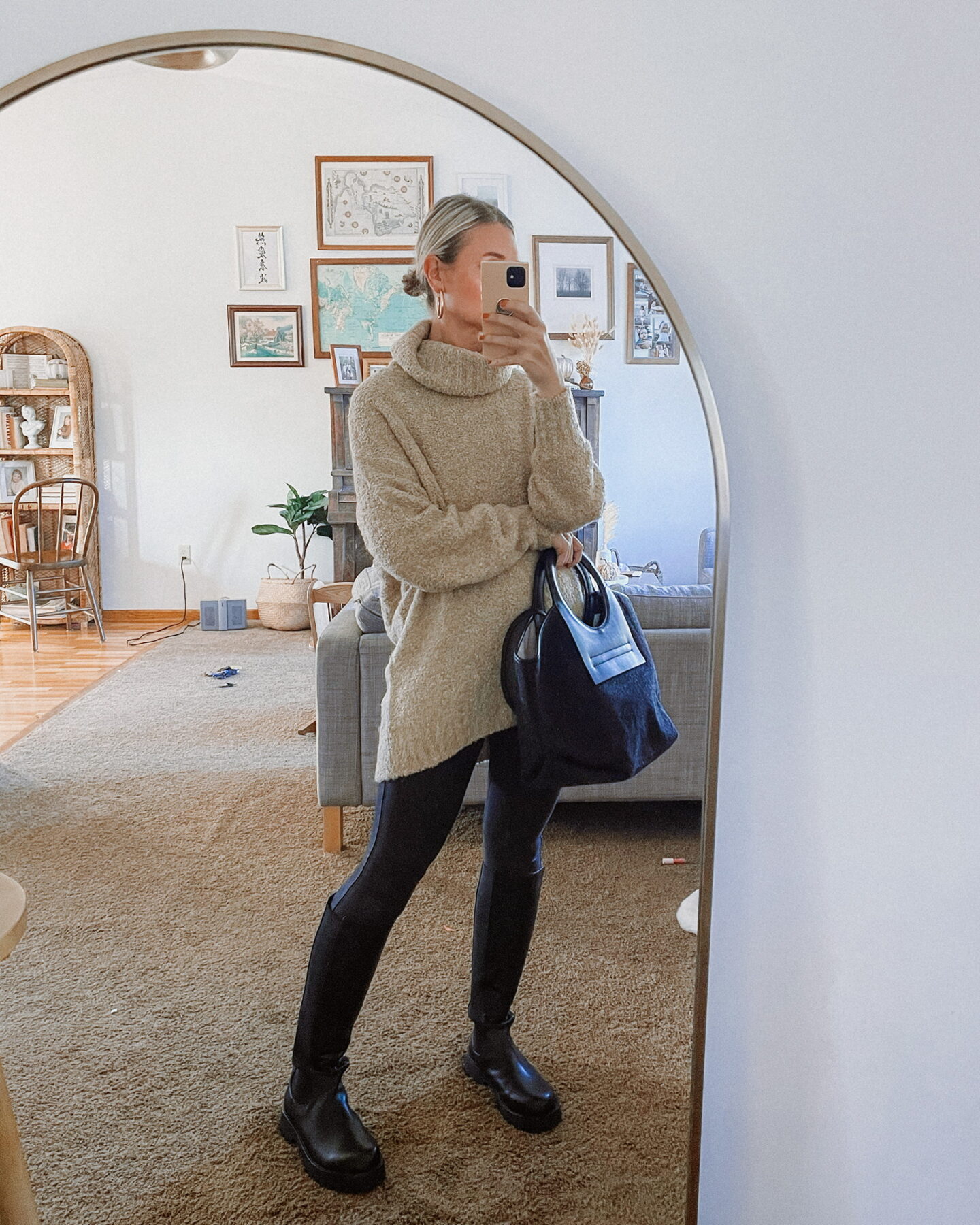 ---
Shop the Look

My bag is an older style from Hereu that I found on the RealReal | My boots are from Looks Like Summer (currently marked down from $285 to $114!)
Sizing notes – Sweater: XS | Leggings: Small | Boots (TTS, but they have a narrow shaft)
---
Well that's all I have for you guys today! Will you be celebrating a casual Thanksgiving or will you be dressing up? Remember! The important thing is a forgiving waistband. 🙂
Until next time,
Karin