I'm so excited for Memorial Day weekend this year! I'd love to try to get to the lake for some swimming (if it's warm enough… fingers crossed!) and hopefully we'll be able to do a BBQ during the day and a marshmallow campfire roast at night. Memorial Day weekend always seems to mark the beginning of the summer, and I am READY for summer. 🙂
I put together a look today that I think would be perfect for a Memorial Day weekend BBQ (or picnic etc.)! This gingham dress from Target is so fun and festive. I love a good gingham print, and this pretty rusty brown color is a really pretty take on a classic. The buttons are functional to the waist, and the fabric is really lightweight without being sheer. It also has pockets AND adjustable straps! I got it in an XS and I'm 5'5″ for height reference. I love pairing it with simple accessories to let the dress shine, but I think a colorful pair of shoes or some bright earrings would also be really cute! I even picture this with a pretty pair of heels for a casual wedding.
---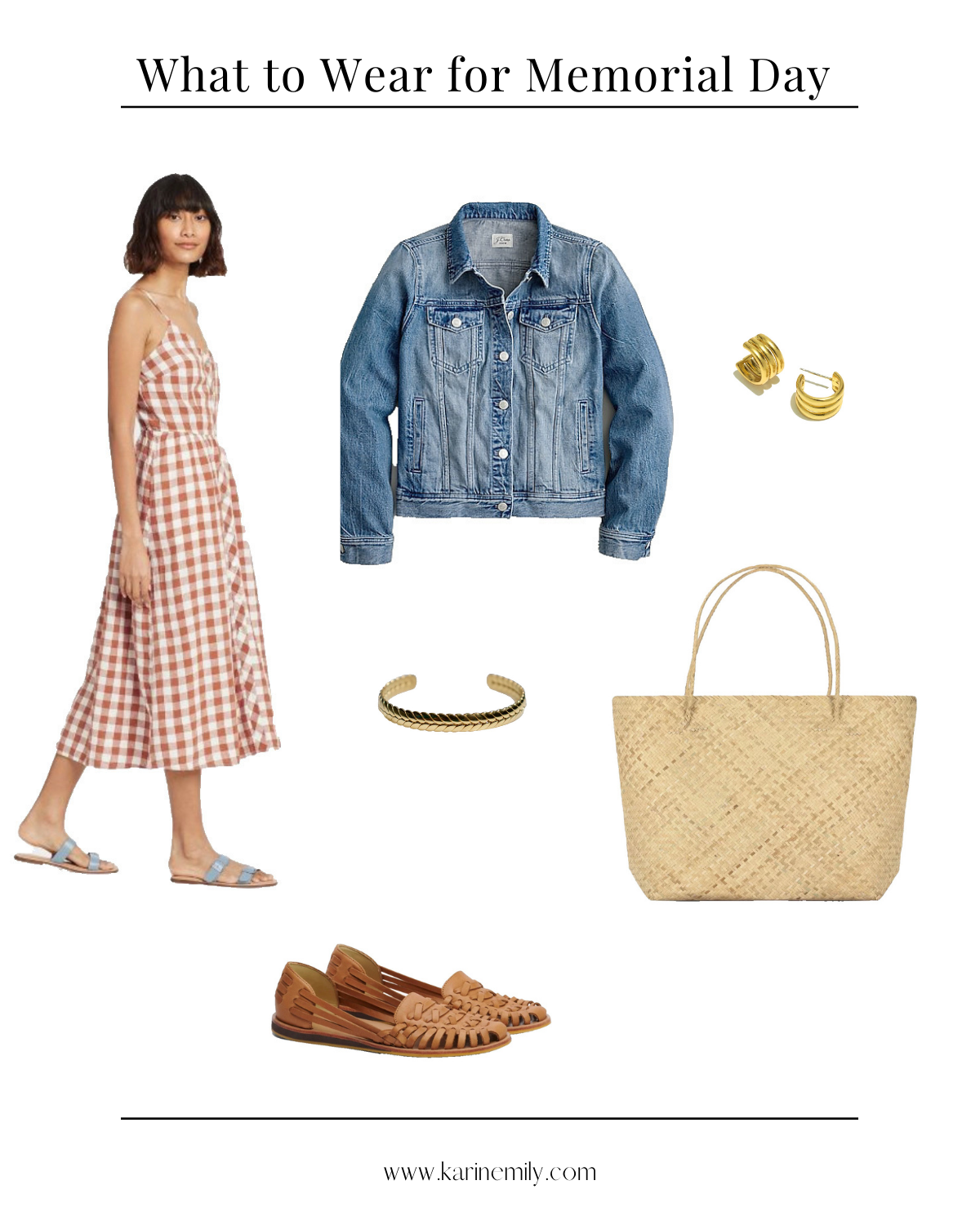 ---
Until next time,
Karin
P.S. Did you see yesterday's mini skirt look? Another great outfit idea for Memorial Day Weekend!