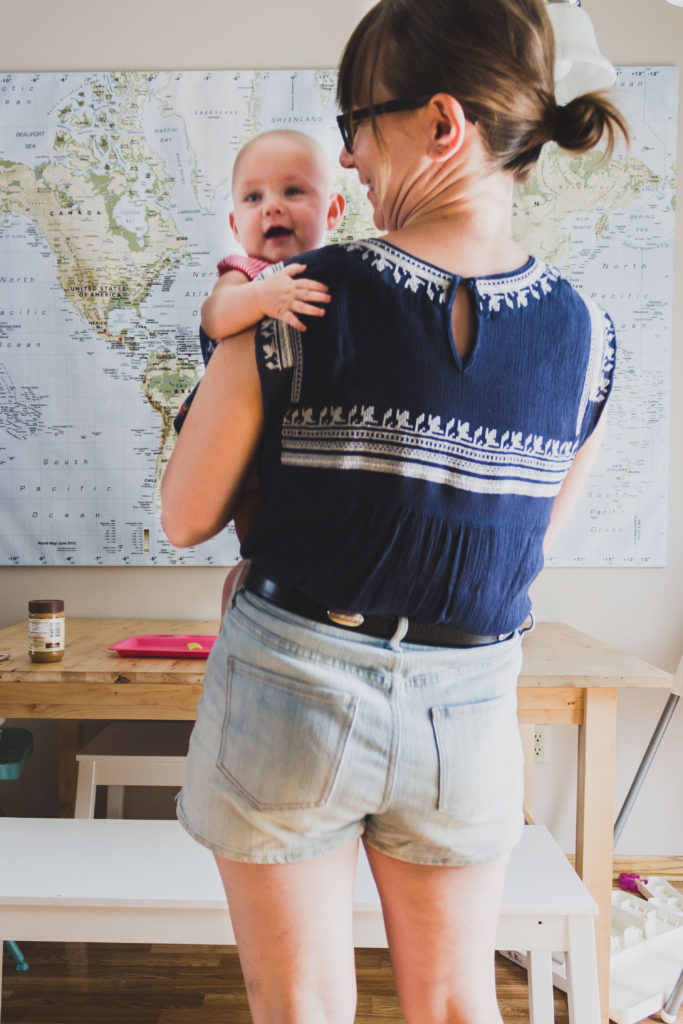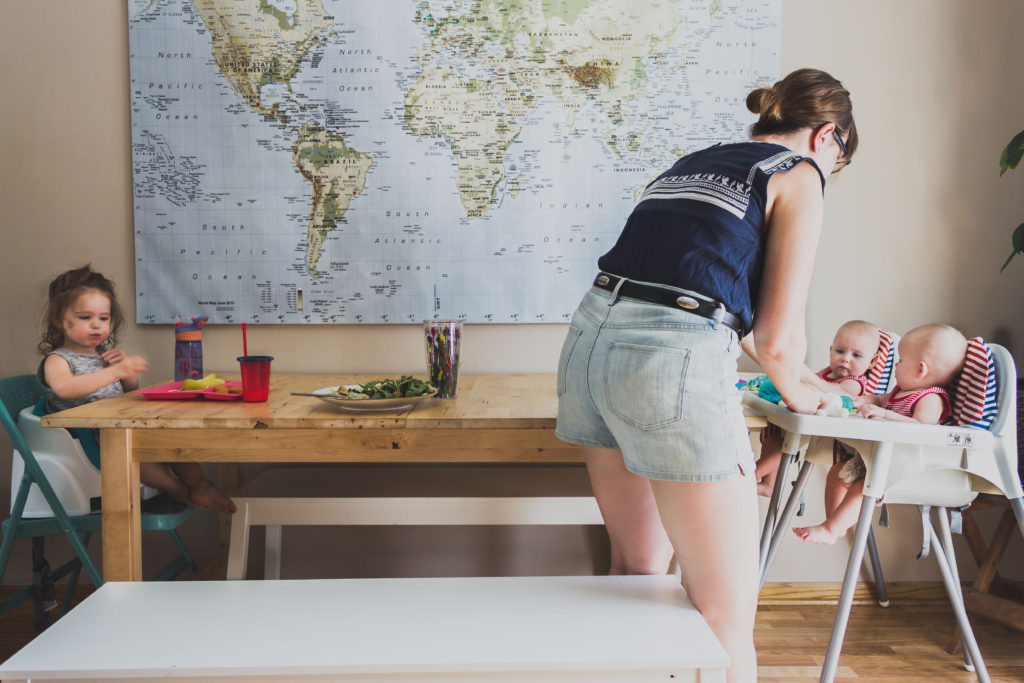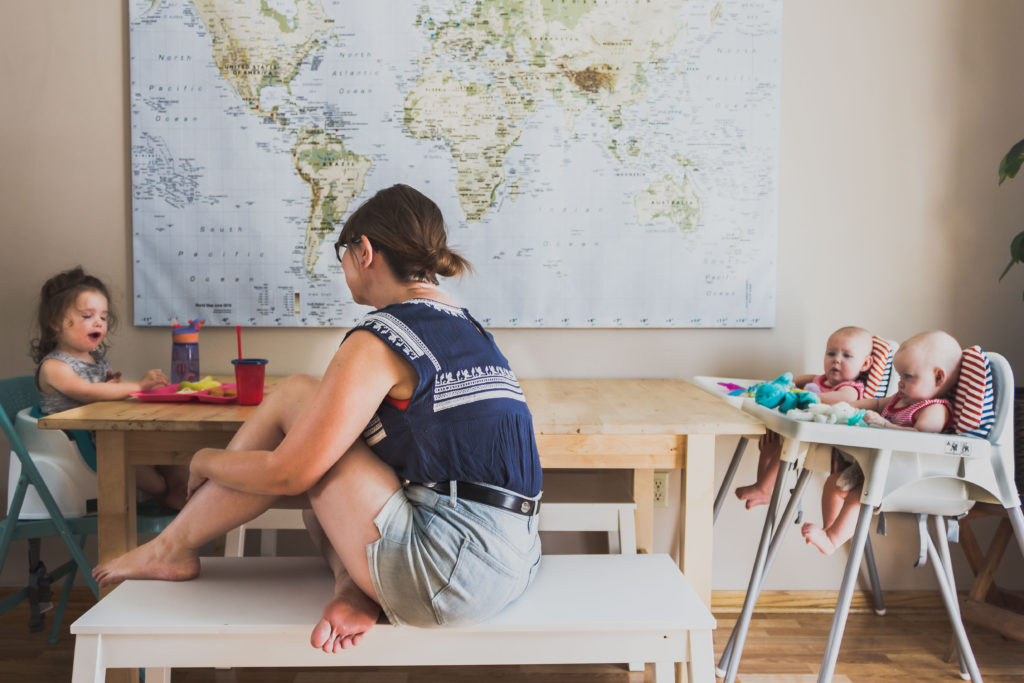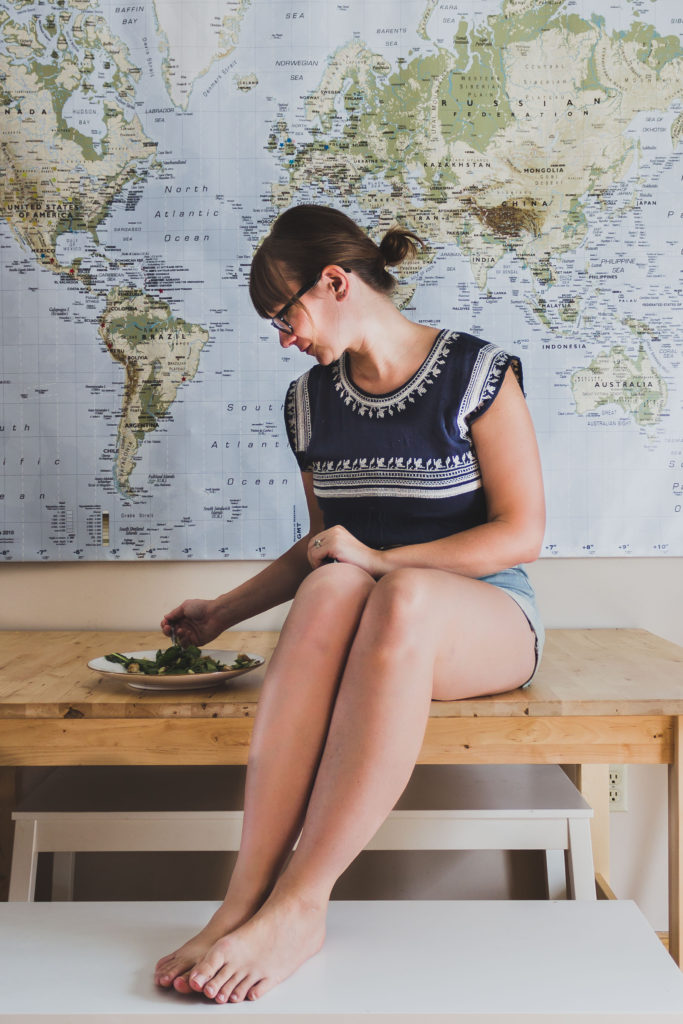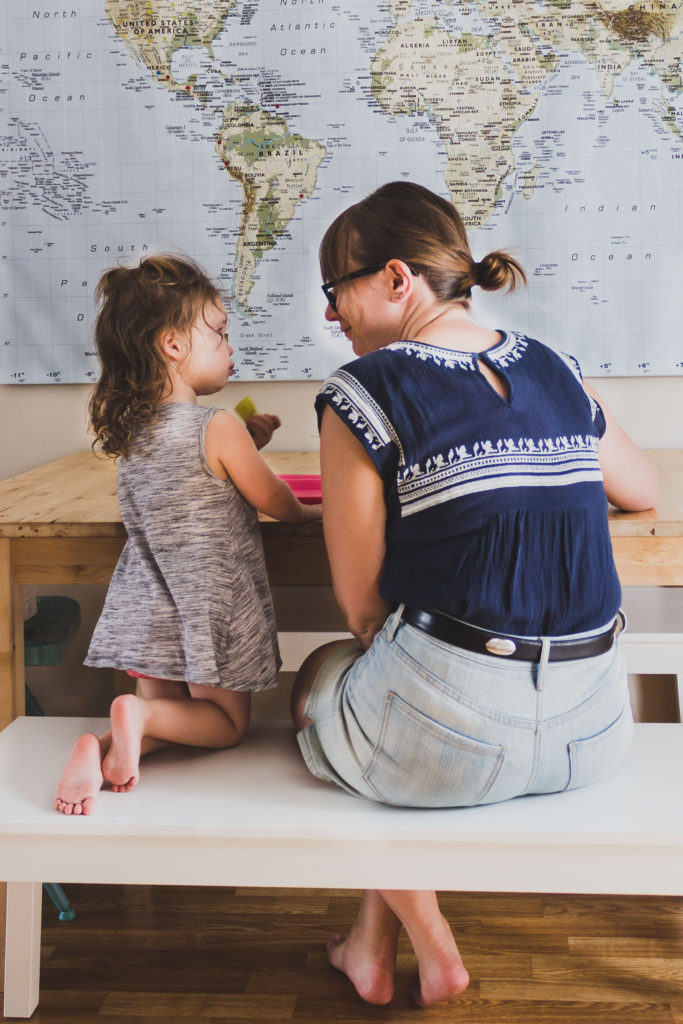 Do you remember that scene in the Devil Wears Prada where Miranda goes off on Andy about the color of her sweater?
You know the one:
"But what you don't know is that that sweater is not just blue, it's not turquoise. It's not lapis. It's actually cerulean. And you're also blithely unaware of the fact that in 2002, Oscar de la Renta did a collection of cerulean gowns. And then I think it was Yves Saint Laurent… wasn't it who showed cerulean military jackets?… And then cerulean quickly showed up in the collections of eight different designers. And then it, uh, filtered down through the department stores and then trickled on down into some tragic Casual Corner where you, no doubt, fished it out of some clearance bin."
Well this wasn't planned (although it's ironic), but I'm sitting here typing this post up wearing a blush colored maternity sweatshirt that I bought while I was pregnant.
How does that tie into the Miranda Priestly quote above?
Because Rose Quartz was Pantone's color of the year in 2016.
And sure enough, all of a sudden everyone was wearing blush pink. It was everywhere on Instagram, it was everywhere on bloggers, it was everywhere in stores.
It seemed like we all collectively decided that blush pink was our favorite color.
And I'm not excusing myself from that. I suddenly felt this urge to have more blush pink in my closet… even though I had never felt like pink truly represented my style.
So much so that I actually went out and bought a few things in the color.
Guess what happened?
I rarely wear those two things.
Because I don't actually really like pink.
But I let the fashion "gods" tell me that I do.
Now it's possible that my pregnancy brain was muddling my decision making.
Maybe.
But I think I'm just like every other person who struggles to rise above the messaging that is given to us about what we should or should not be wearing.
Here's the thing though: falling prey to the marketing strategies of the Miranda Priestly's of the world woke me up to the fact that I don't have to.
I don't have to like something just because everyone else does (doesn't this sound like something I should have learned a decade ago?)
It made me really think about what colors I do like and it brought me back to my first couple of capsules.
I like red and I like shades of blue. Occasionally I like mustard and green.
Isn't it funny how susceptible we are to external messages?
Staying true to your own personal style sometimes takes a lot of grit and focus.
So moving forward I'm going to do my best to operate with "tunnel vision" when it comes to my wardrobe.
Because I know the reward of a focused approach to my wardrobe is a closet full of pieces that I love and feel confident in.
What about you? Did you find yourself falling on the pink bandwagon? Or were you a pink lover who rejoiced in the sudden resurgence of pink clothing?
Also, tell me what colors you like to add to your wardrobes? I'm curious to know!
Until next time,
Outfit Details:
Blouse: Thrifted. Similar Ethical Version.
Shorts: Old. Similar USA Made Version. Similar Ethical Version.