Happy Tuesday friends! How are you all doing today? I have to be honest, today has been a high anxiety day for me… and I know it's directly related to the fact that I ate some of my trigger foods last week and my body is mad about it. Plus, I had very little time for relaxation last week, and I'm someone who needs lots of quiet down time to feel like I can function. Sometimes I'm really hard on myself because I feel like I just CAN'T figure out how to have a balance of necessary busyness and times of relaxation. I mean, I can't just stop being busy… I have four young kids ha! But I know I need to find downtime in my day otherwise I'm an anxious mess like I am today. And while I'd LOVE to have this balance figured out, I'm also finding that it's okay to let each day be its own. Today? I don't have it figured out. But maybe I will tomorrow… or the day after that. Anyway I digress. I wanted to share a puff sleeve top with you guys that is worthy of Anne Shirley. 🙂
I mentioned a few posts ago that I have really been leaning into my romantic side over the last year and going with my gut when it comes to styling… and my gut wants a good puff sleeve top ha! There is something so whimsical and feminine about a puff sleeve, plus it gives off an excellent retro nod without being too over the top. I just love the way it turns a very basic tee into something special. And the color of this one is perfectly neutral so it goes with a ton of things in my wardrobe. If you're looking to spice things up in your capsule wardrobe, something like this top is the perfect way to do it. It's still a neutral, basic top that is really versatile but it gives a wow factor to an outfit that a basic top just won't give. I have this one in a small. I'd say to stay true to size for a more relaxed fit like mine or if you want it to be more fitted you could size down.
This entire look is included in the Shopbop Style Event happening right now. It's a tiered sale with 15% off $200+, 20% off 500+, 25% off 500+. You can shop my outfit here:

Bag was gifted
Capsule Categories: A Top with Fun Detail, Light Wash Jeans, and Comfy Sneakers
---
Did you know Madewell is at Shopbop too? Lot's of Madewell pieces are included in the sale!
---
---
Shop the Edit

---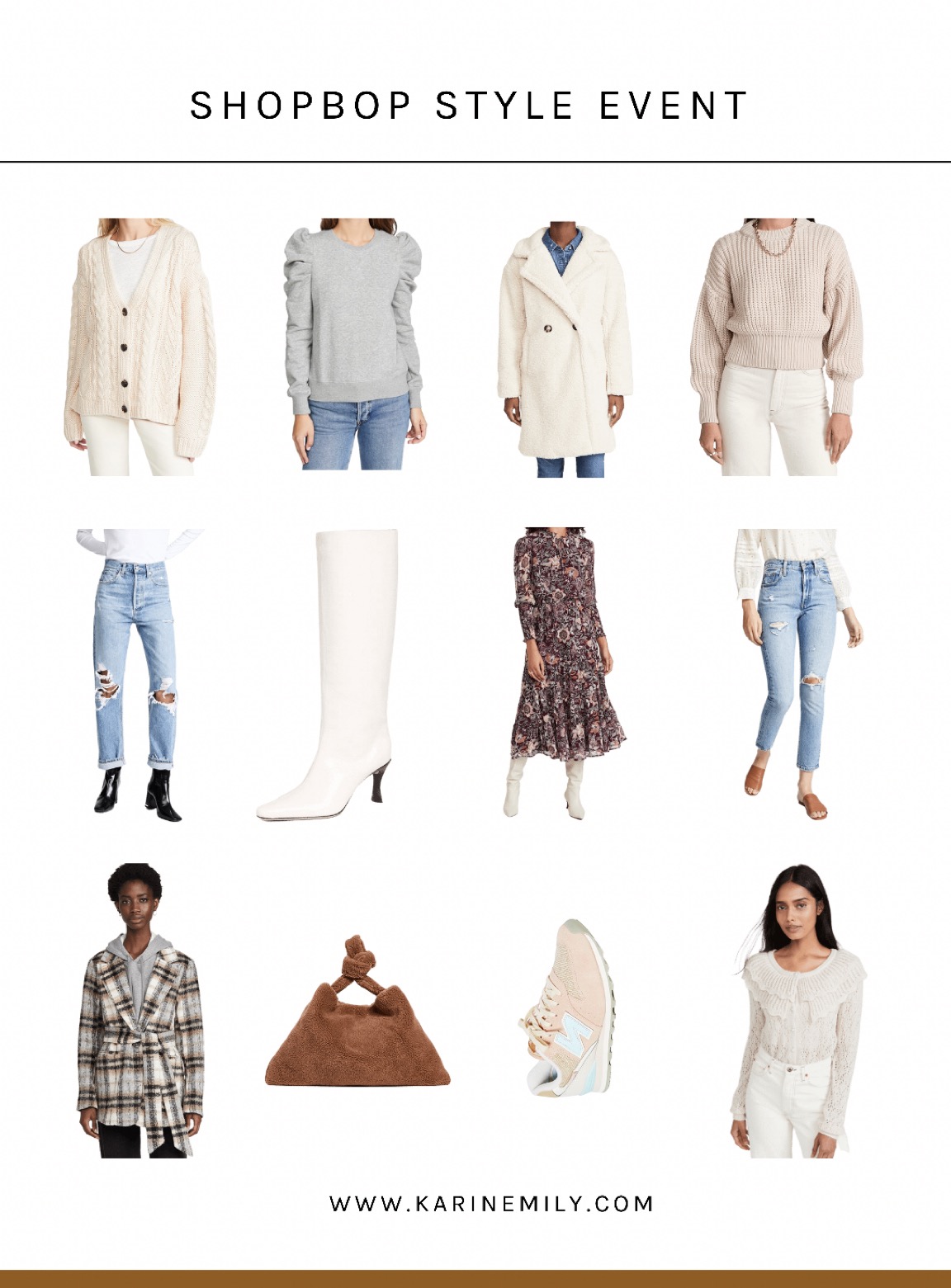 ---
Shop the Edit

---
That's all I've got for you guys today! I'll see you tomorrow.
Karin