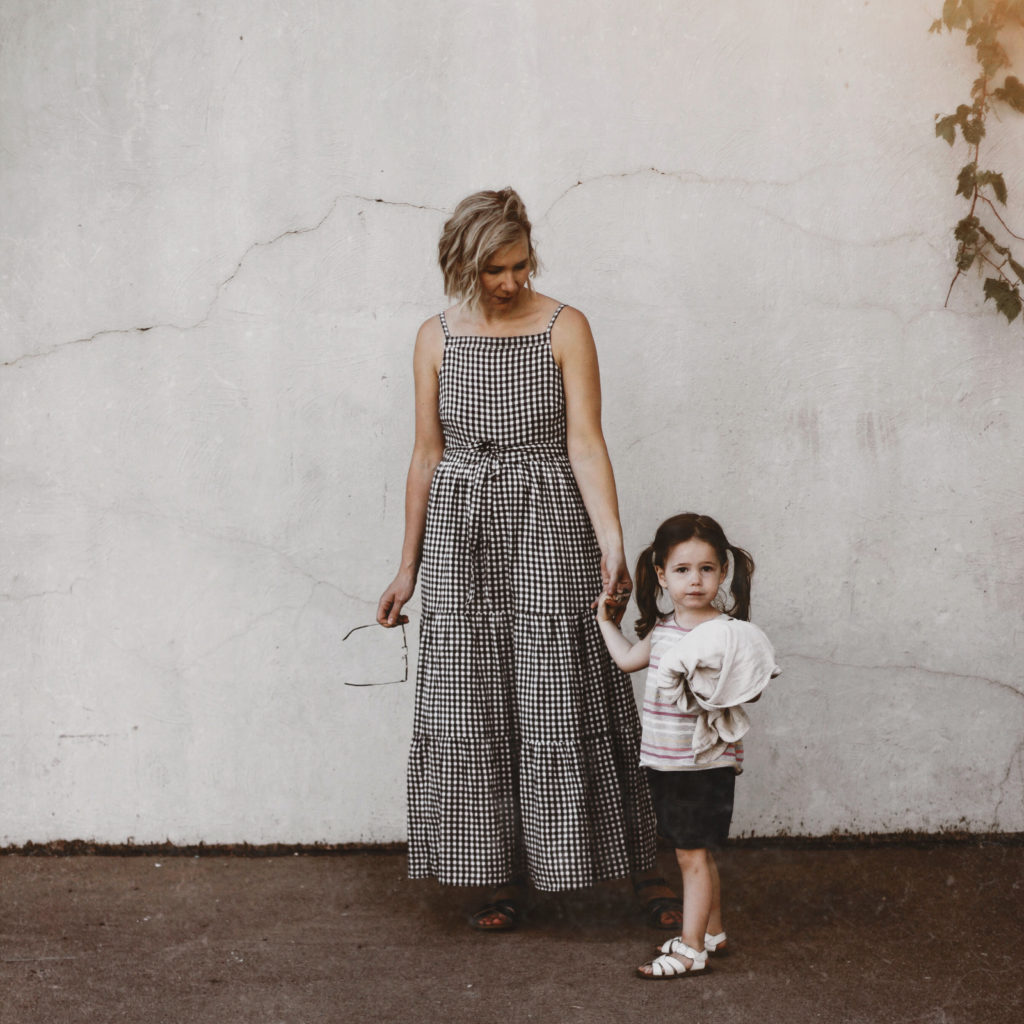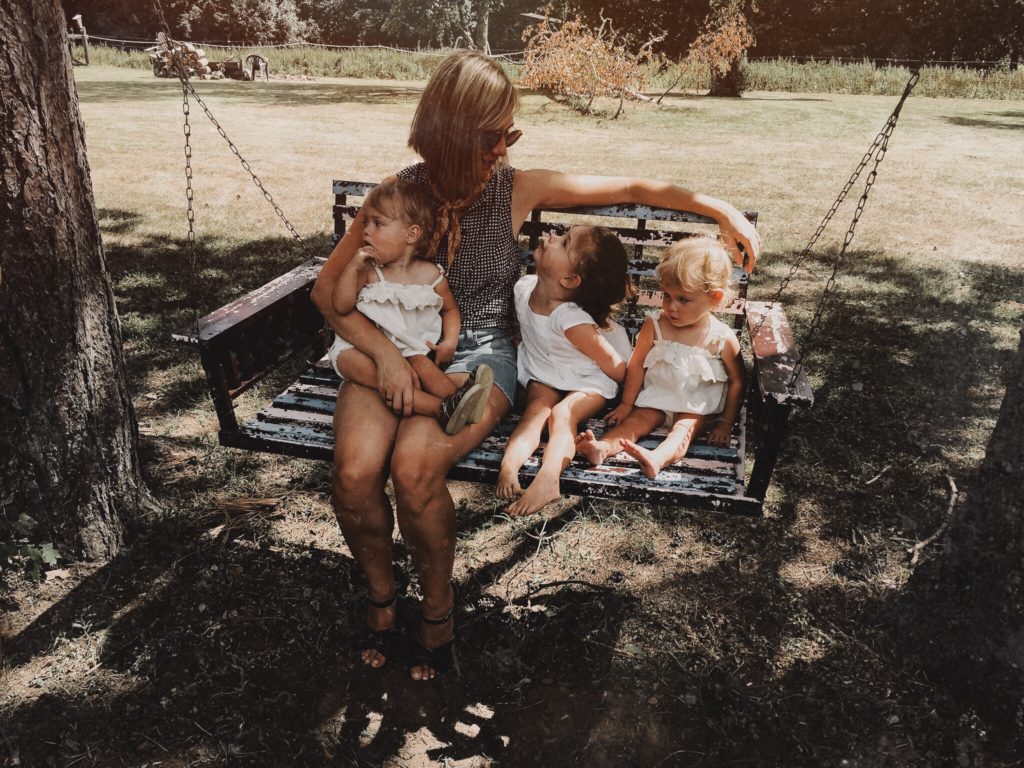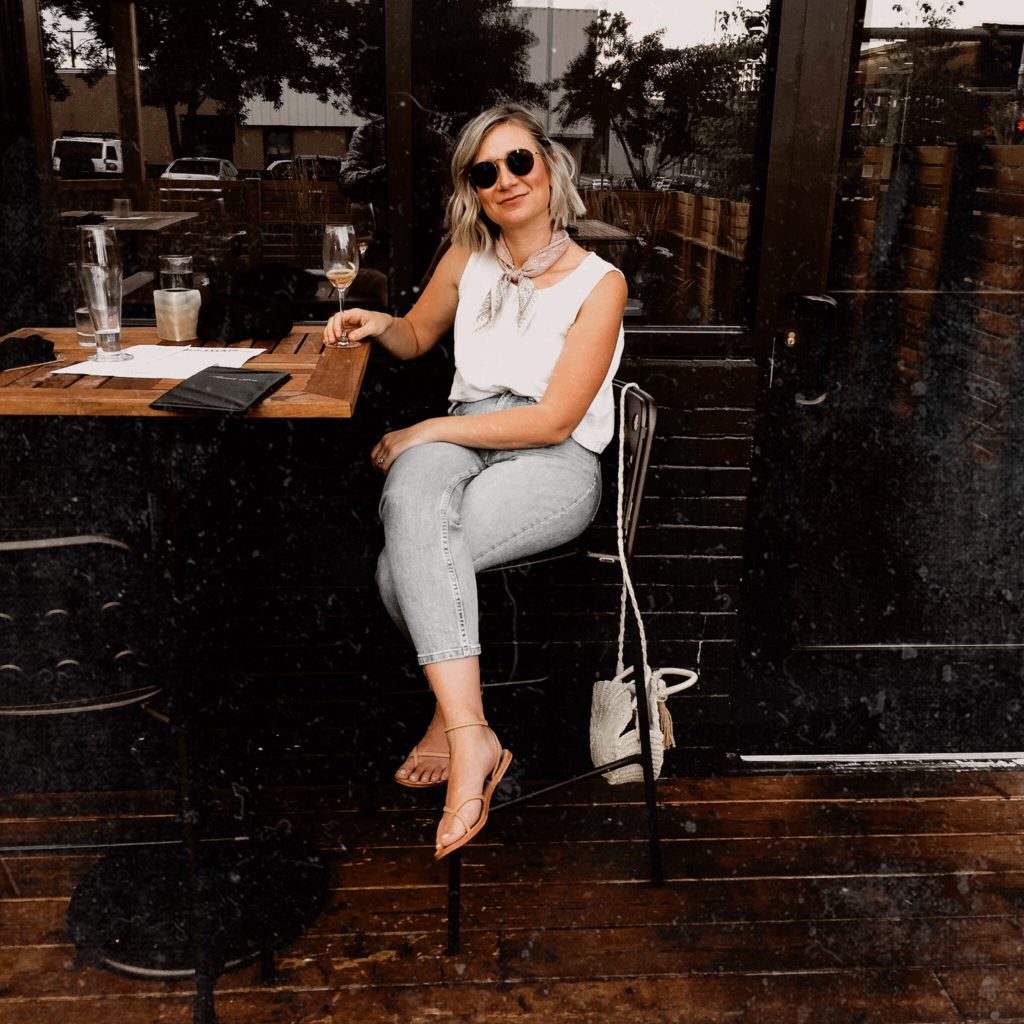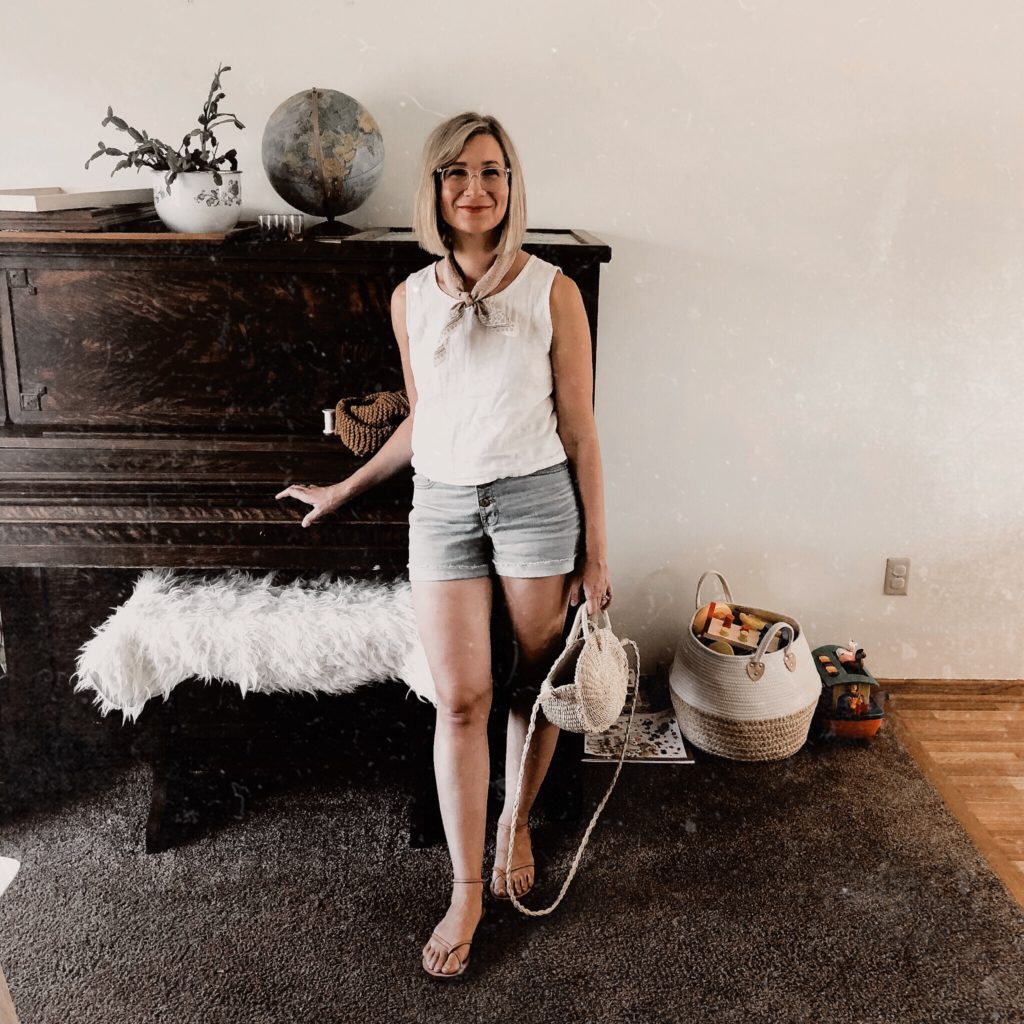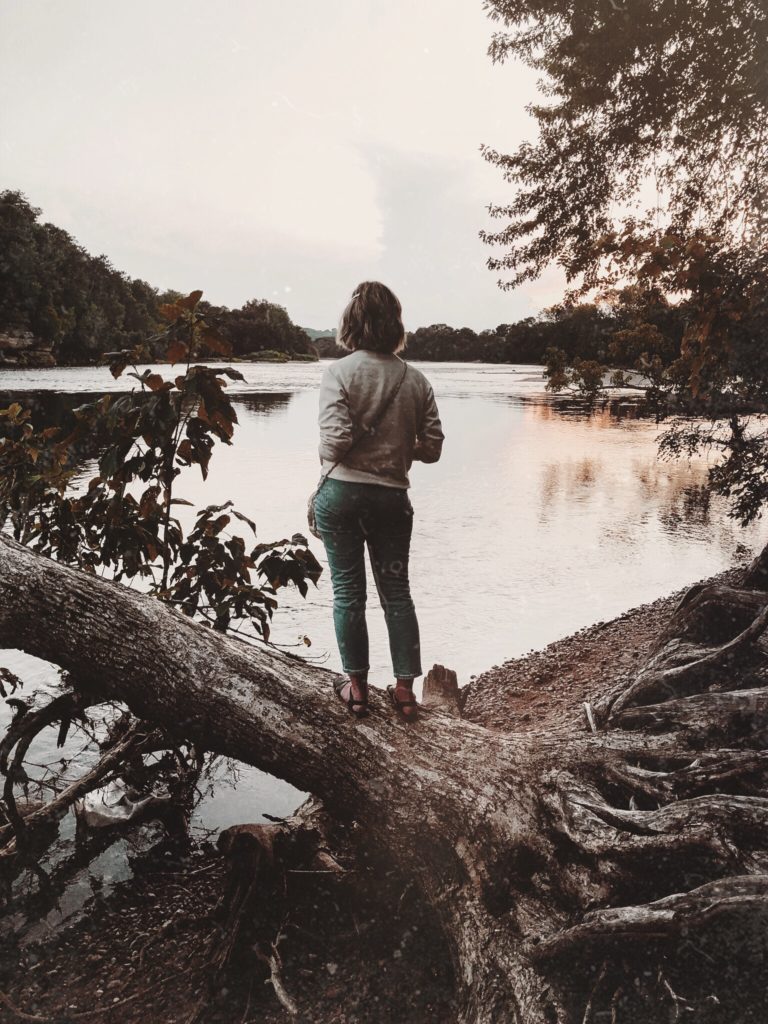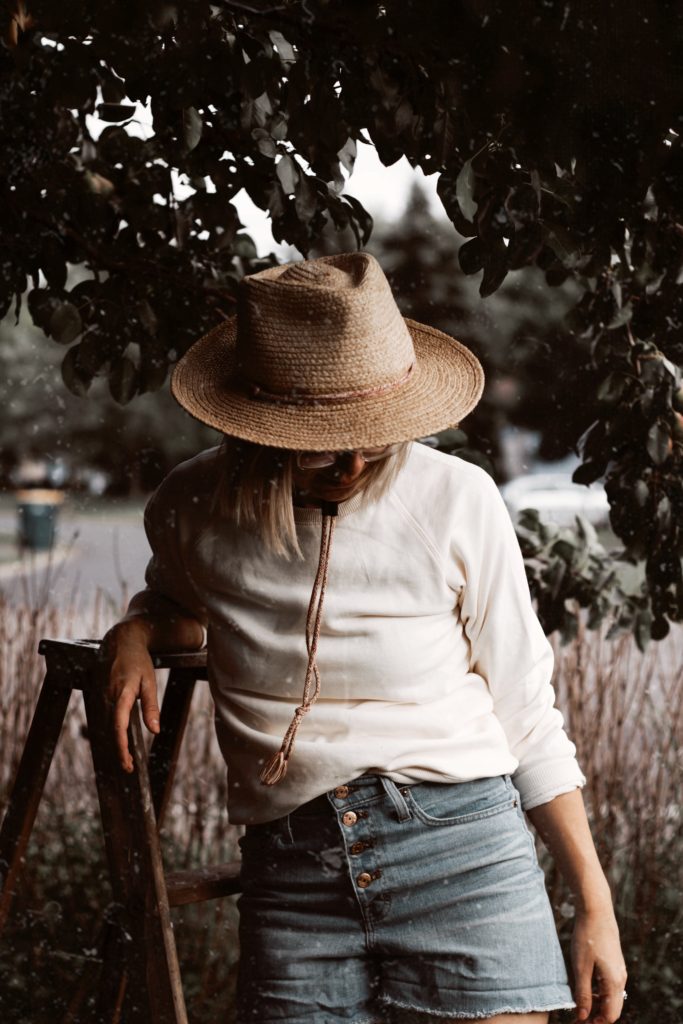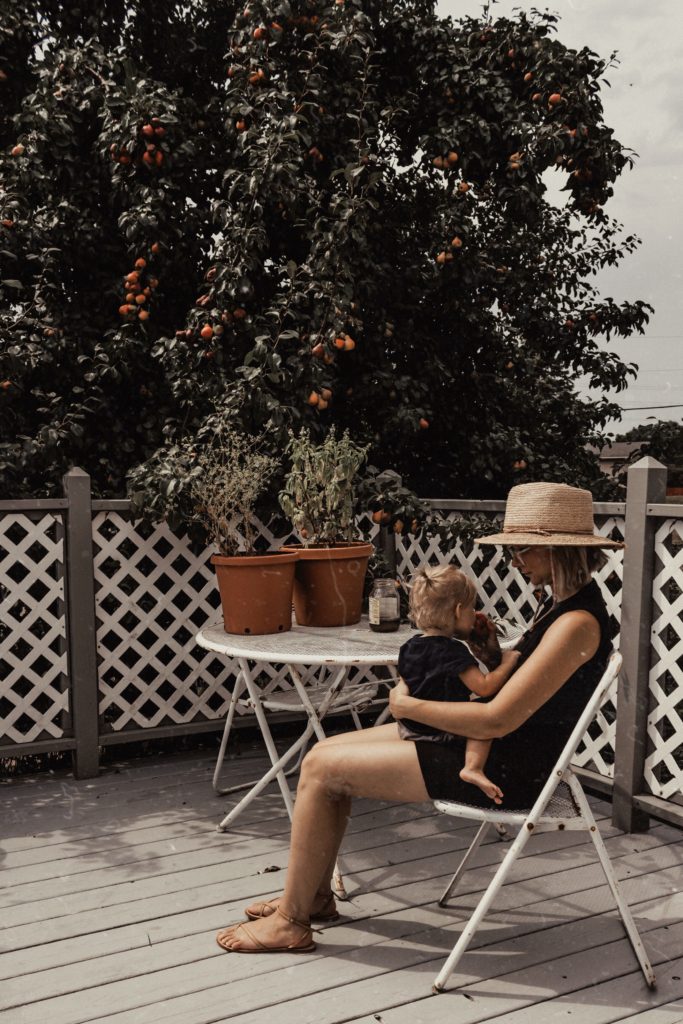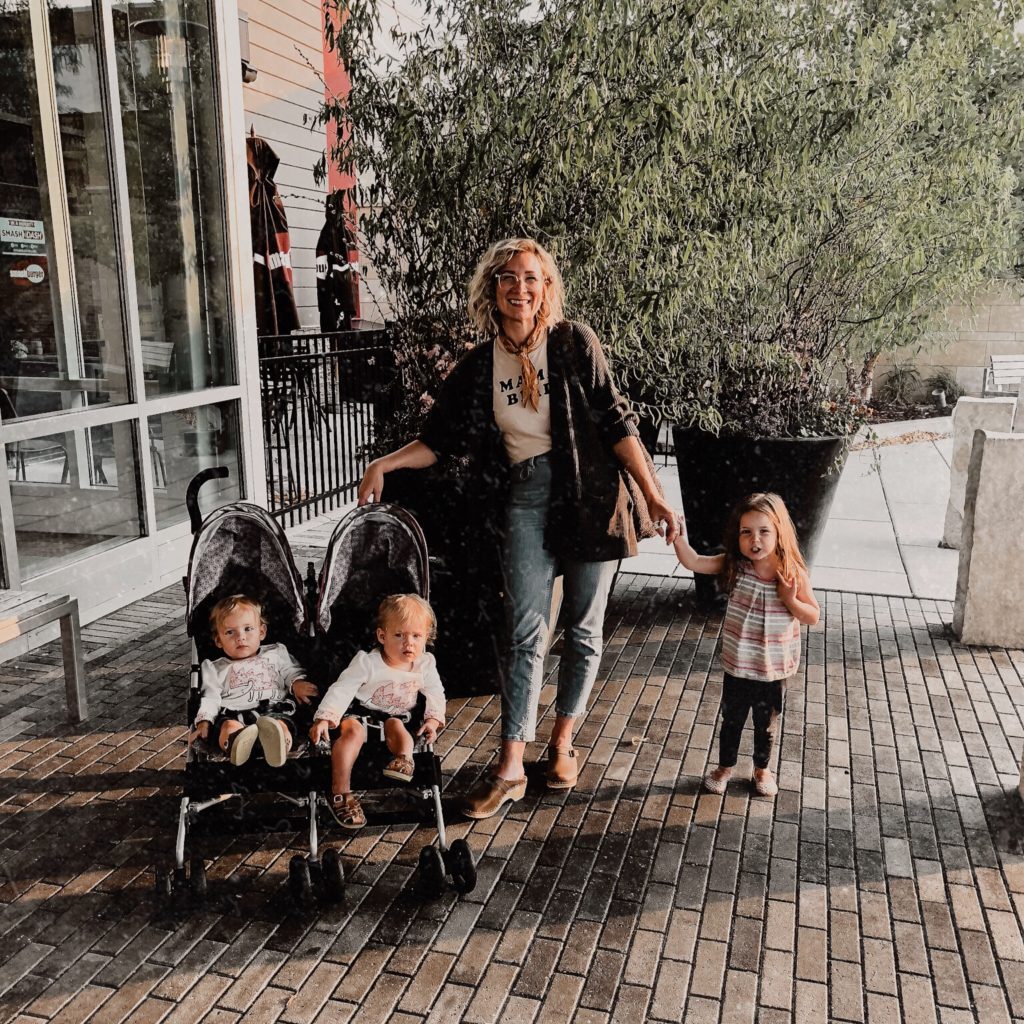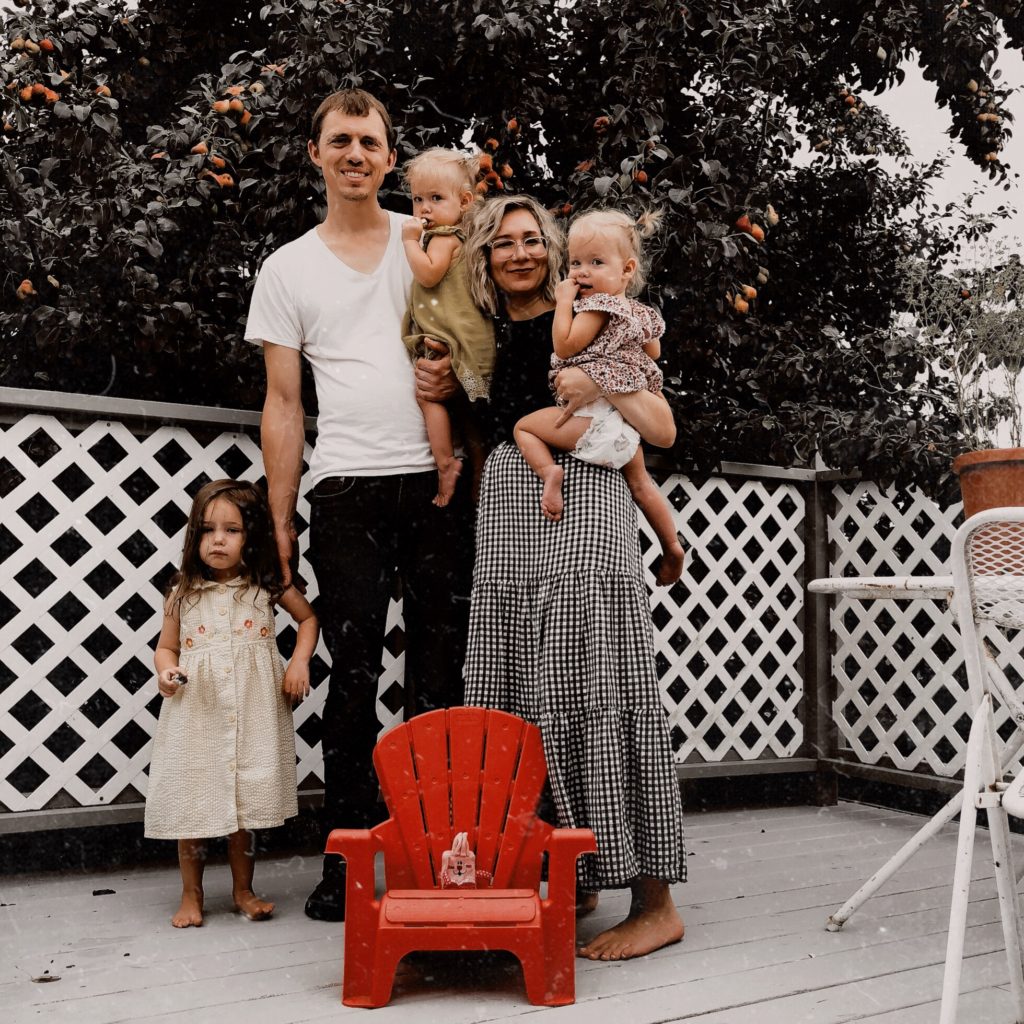 Kind of happy to be done with the summer 10×10 challenge ha!
I always enter these challenges feeling super excited… and then I always end up being really excited to be done.
Still, I think they are worthy challenges because they always get me excited about the rest of my closet.
I think it's important to engage in exercises that encourage contentment.
Contentment is not something that comes easily to me… it's something I have to constantly submit to Christ and so these challenges are always the infusion that I need half way through a season.
A few styling notes that I did pick up this go around:
|| Shirts over skirts. I've seen so many people doing this on Instagram and I've just never really tried it. But this gingham dress is perfect for doing so. It's made me excited to transition this trick to fall with some cozy sweaters over skirts.
|| Simple is usually best. My favorite outfits this 10×10 were when I paired my white linen tank with simple light blue denim and nude sandals. I LOVE that color combo in an outfit, and again… I'm excited to take it into fall, but with cozy sweaters and floaty blouses.
|| A wildcard piece is a good idea. I totally forgot that I had my black mock neck tank and black linen shorts in my rotation until day eight of the challenge. Meanwhile, I had to add in a few warmer pieces for days that ended up being chillier than I thought they would be. This clued me in to the fact that I don't actually need 10 pieces in my mix, but I do need an option for weather changes.
|| Bandana Scarves. I had fallen off the bandwagon for a little bit, but this challenge reignited my love of them. They're the perfect way to add a splash of color to an outfit, and just a bit of interest.
And my top three favorite outfits were:
Day three: white linen tank (she just relaunched it! Yay!), light blue high rise denim, nude sandals, pastel scarf
Day eight: black mock neck tank, black linen shorts, nude sandals, straw hat
Day five: white linen tank, light blue denim shorts, nude sandals, pastel scarf
And there you have it!
If you participated, how did you enjoy it? Did you find it to be a successful challenge?
Until next time,
Karin
All 10 pieces:
2 pairs of shoes:
:: nude sandals
1 dress:
:: gingham dress: sold out. Affordable alternative here. As similar as I could find here. Small maker option here
3 bottoms:
:: denim shorts
:: linen shorts: vintage. similar pair here
4 tops:
:: linen tank: just relaunched!
:: graphic tee
:: gingham tank: about 6 years old! but a similar option here