And just like that it's Friday! If you caught my post last week, then you know we've been really busy lately. I'd like to say things will be getting slower sometime soon, but I think we're going to put our kids in swimming lessons which means that things will most likely NOT be slowing down any time soon. But still, I think it's worth it because I imagine we'll pretty much only be swimming this summer with a lot of things still closed. I'll sleep better at night knowing the kids have some swimming skills.
But speaking of summer… today's post is a fun styling post centered around flare jeans. If you are a repeat reader then you'll know how much of a jeans lover I am (check out my denim guides here). I literally live in denim about 90% of the time, and while I have a love/hate relationship with skinny jeans (see my mom Jean styling post here), I have been fully embracing the wider/fuller leg styles that have been so popular over the last couple of years.
They just feel so fresh and fun + they are SO much more comfy! I DO really need to work on figuring out how to style them for colder weather, but I think I've got a pretty good rhythm down when it comes to styling them for warmer weather.
I wanted to specifically focus on the Sezane Martin trouser jeans… a new in pair of very retro inspired flares because I think they are a super fun look that give me all kinds of spring vibes!
okay let's get to it:
Note: this post is not sponsored, but the jeans and sweater were gifted to me from Sezane.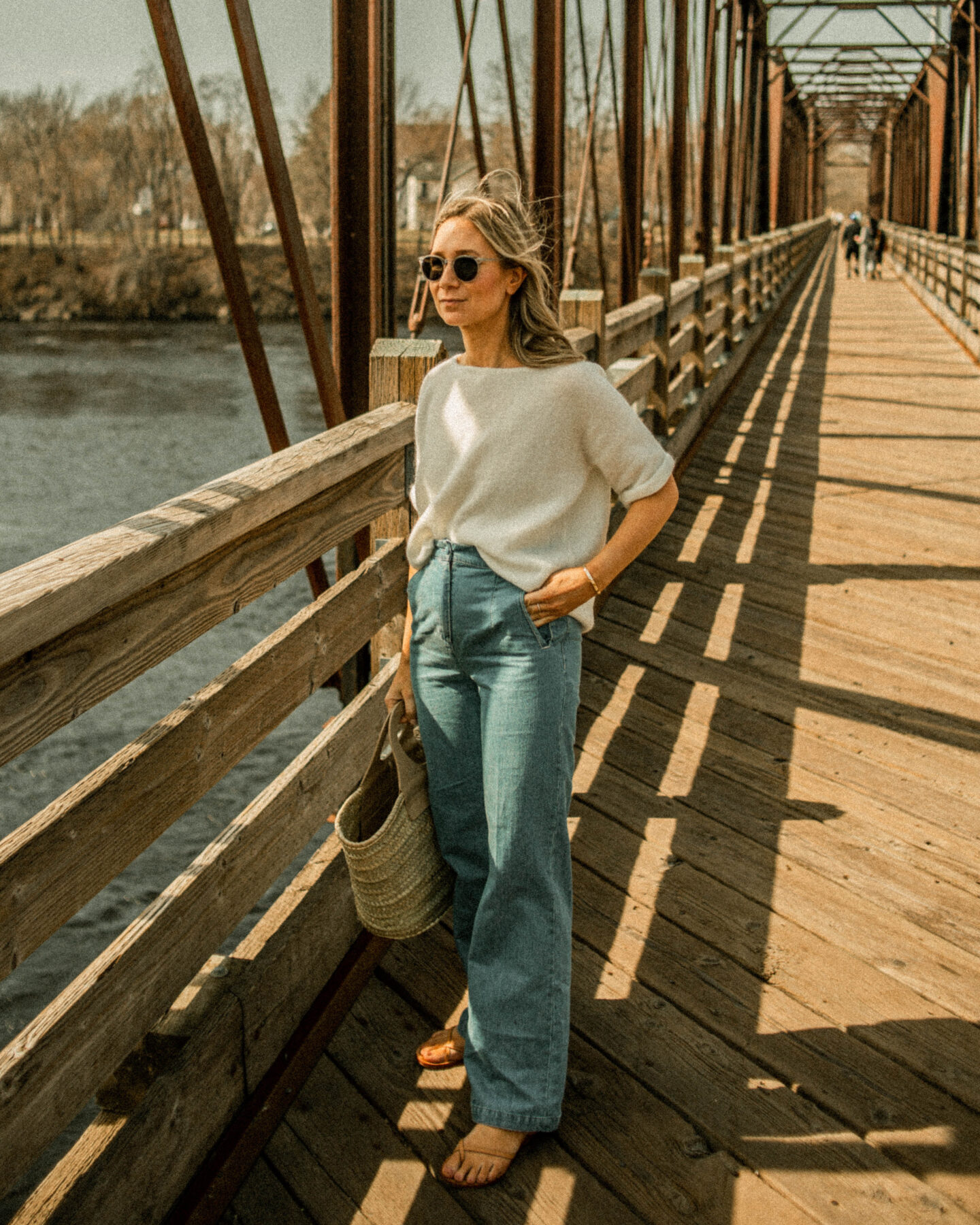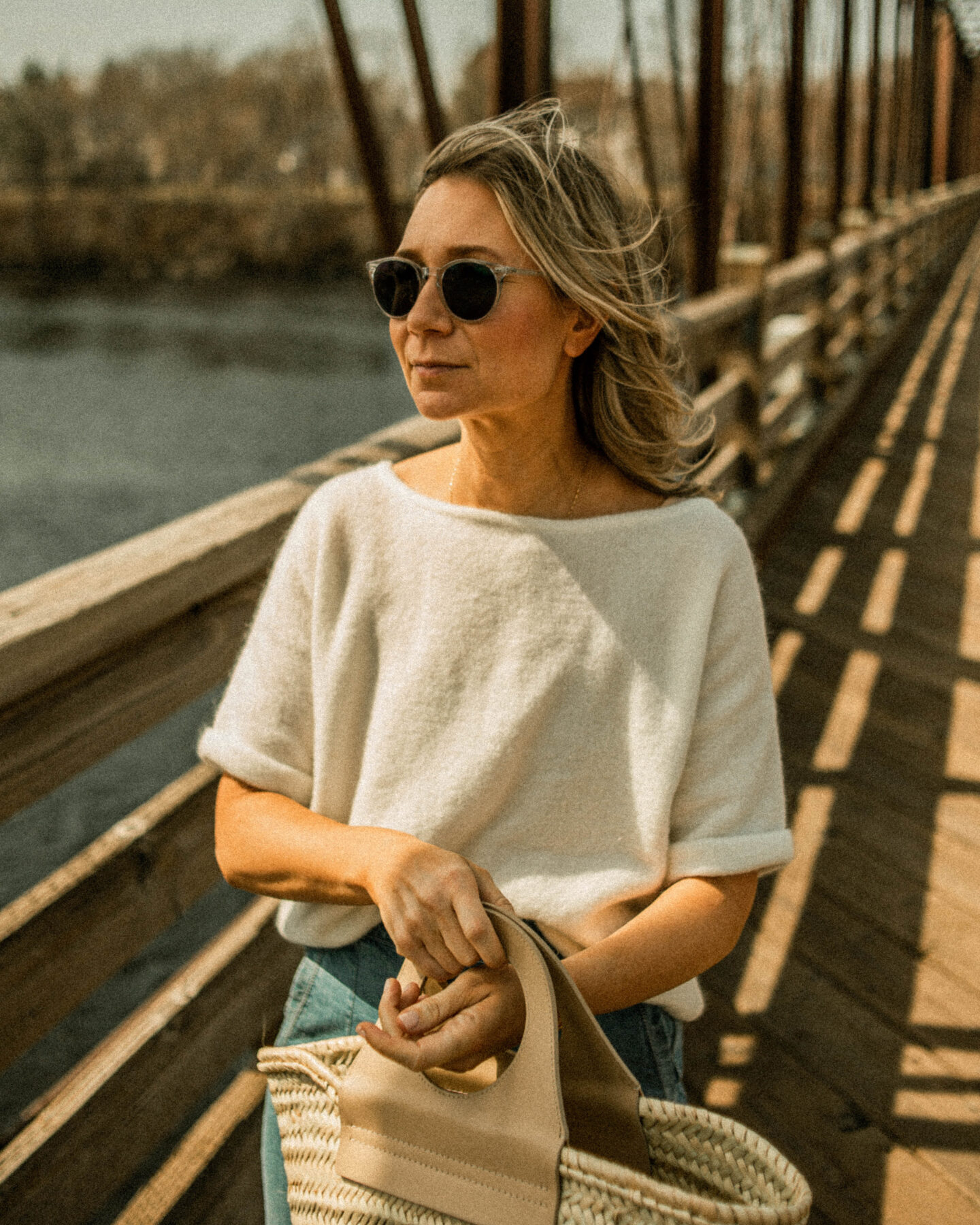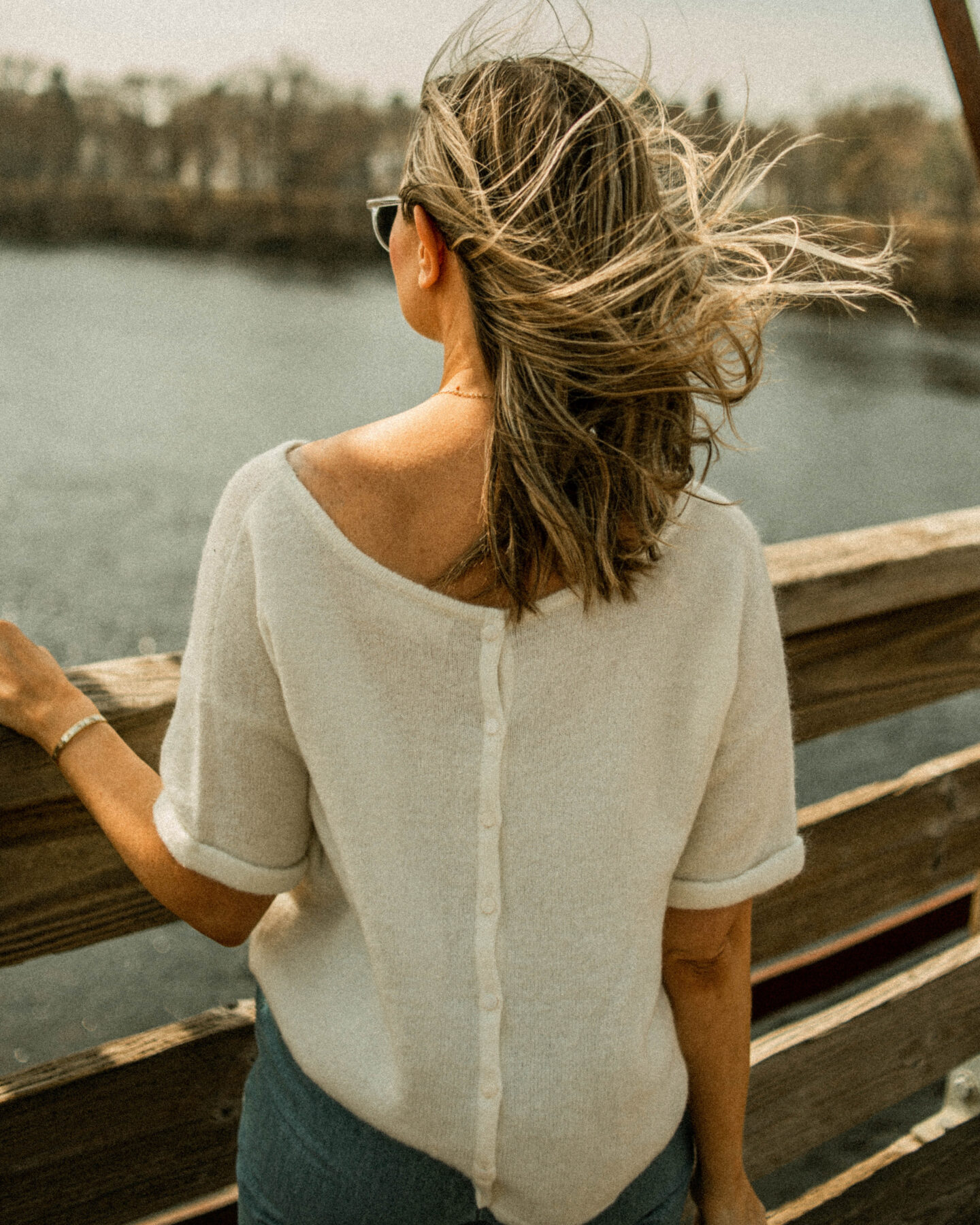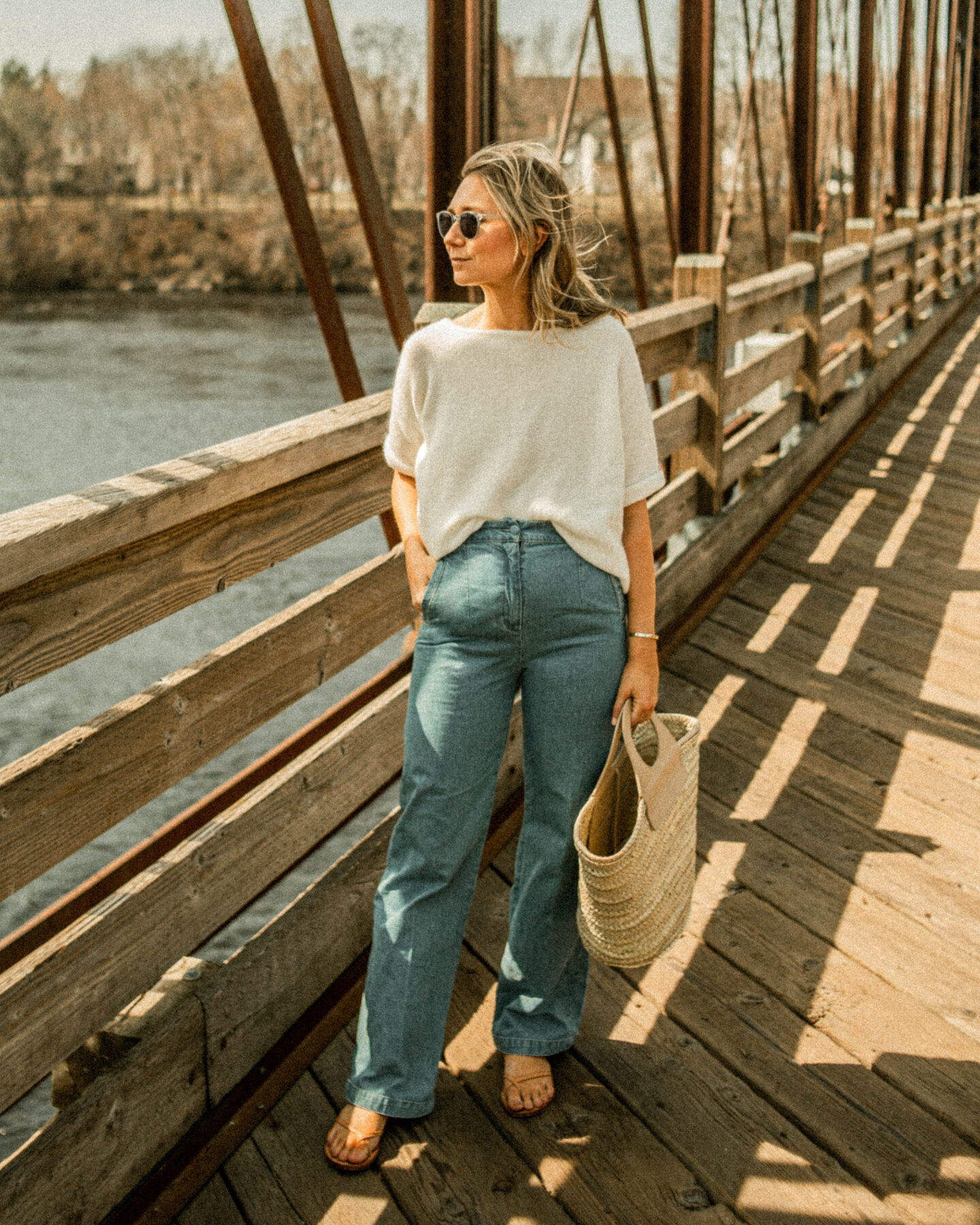 Shop the Look:

The sandals are old from Nisolo so I linked similar
I love how feminine and retro this outfit looks! I played around with a lot of shoe options for these flares, but ultimately decided to stick with a very sweet pair of nude sandals paired with a basket bag. I feel very French in this outfit. ?
the Sezane Martin Trouser jeans run true to size, but they are made of a thick denim (not rigid though) so I would size up if you're in between sizes. The have a nice high rise, and the inseam is really long (33.4 inches) so I actually hemmed them so they would work with flats. They'd be super cute with tall clogs or heels, but my lifestyle is much more suited to flats so I'm happy with the jeans hemmed. I do love that there is a wider cuff at the bottom which makes hemming a cinch!
the pockets are pretty shallow so they aren't super functional, but I actually prefer it that way because there's nothing worse to me on trouser style pants than pockets that stick out at the hips.
The Paco Jumper is SO soft and cozy. It has a nice weight to it, but it's not so hefty that it's too hot for spring or a summer night. It has the prettiest little buttons up the back and I love the delicate touches on it like the slight cuff at the sleeve and the generous boat neck. It definitely runs big so I would suggest sizing down.
All in all I'm so pleased to have these fun new pieces in my wardrobe. I think the jeans will look super cute with sneakers and a tank top and the sweater will look so cute with linen shorts.
---
So there you have it! How I'm styling flare jeans for spring. Are you a fan of flares?

Until next time,
Karin