Holiday weeks always get me thrown off! I don't know how it's Wednesday already, but here we are halfway through the week, and only a few days away from Kit being done for the summer! I can't wait for summer vacation this year… a break is very much in order!
Summer is just my absolute favorite season of the year and I love everything it entails. The slowness, the lazy days spent by water, the flowers, the popsicles, the little shorts and sundresses my kids wear… and of course summer dressing. There is no better season for dressing in my opinion. I tend to start living in summer dresses once we hit a certain part of the summer, but in these early weeks I am all about my romantic blouses. There is nothing better than a sweet little blouse with a pair of jeans or shorts.
Over the last several months I've picked up a few blouses from Doen (my favorite place to shop for romantic clothing), and so I thought I'd share them all here for you guys today.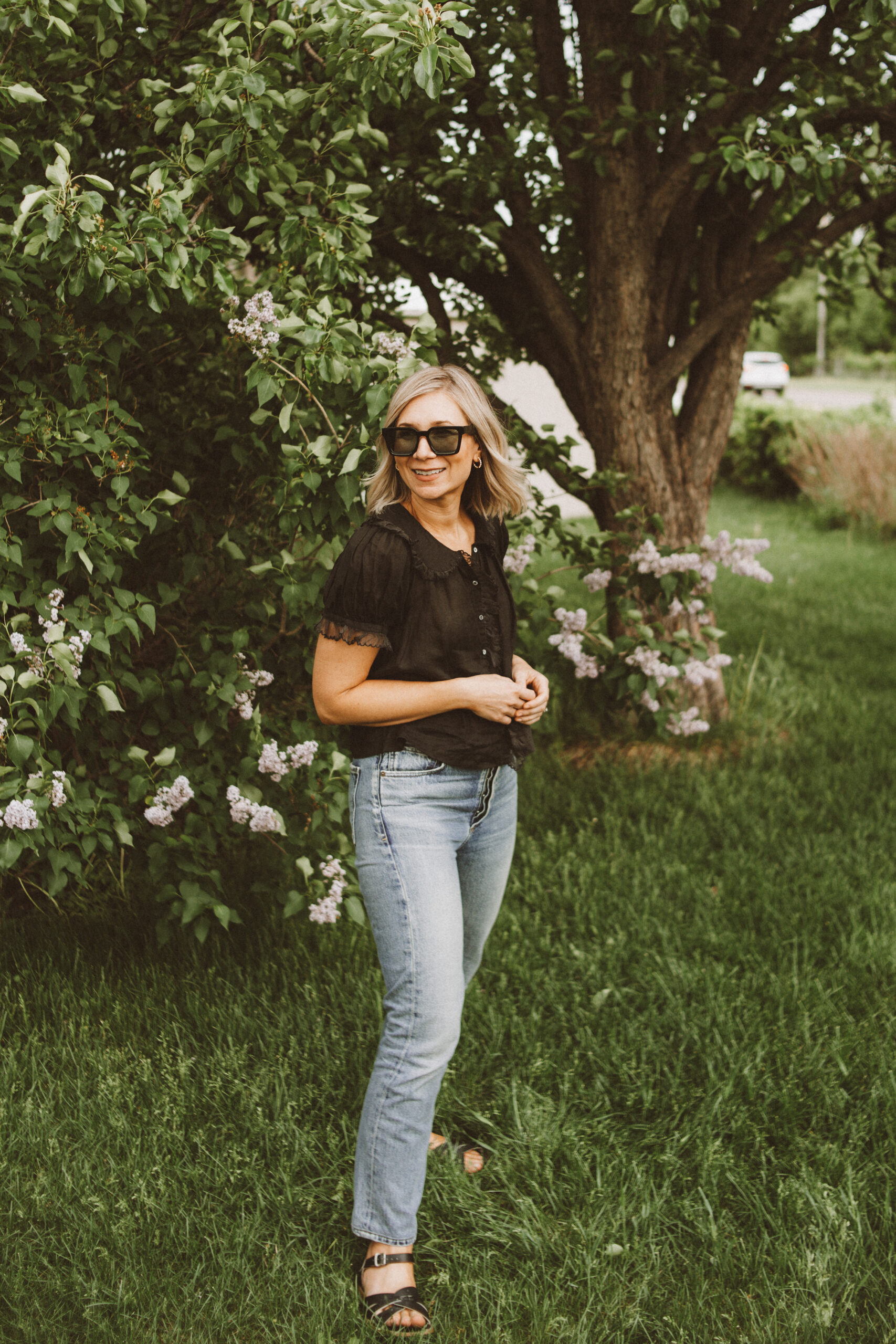 Top (S) | Jeans (26) | Sandals (TTS) | Tennis Bracelet | Cuff | Bracelet | Earrings | Sunglasses
This first top is the perfect top for summer (okay all of them are, but bear with me), it's so light and floaty that you almost don't even feel it. I love that the shape is wider at the bottom so it literally floats around you while you walk. I love the little details like the sheer ruffles at the sleeve and collars and the fun shape of the Peter Pan collar. It's sheer, but not super sheer… a nude bras is totally fine underneath. I got this one in a small.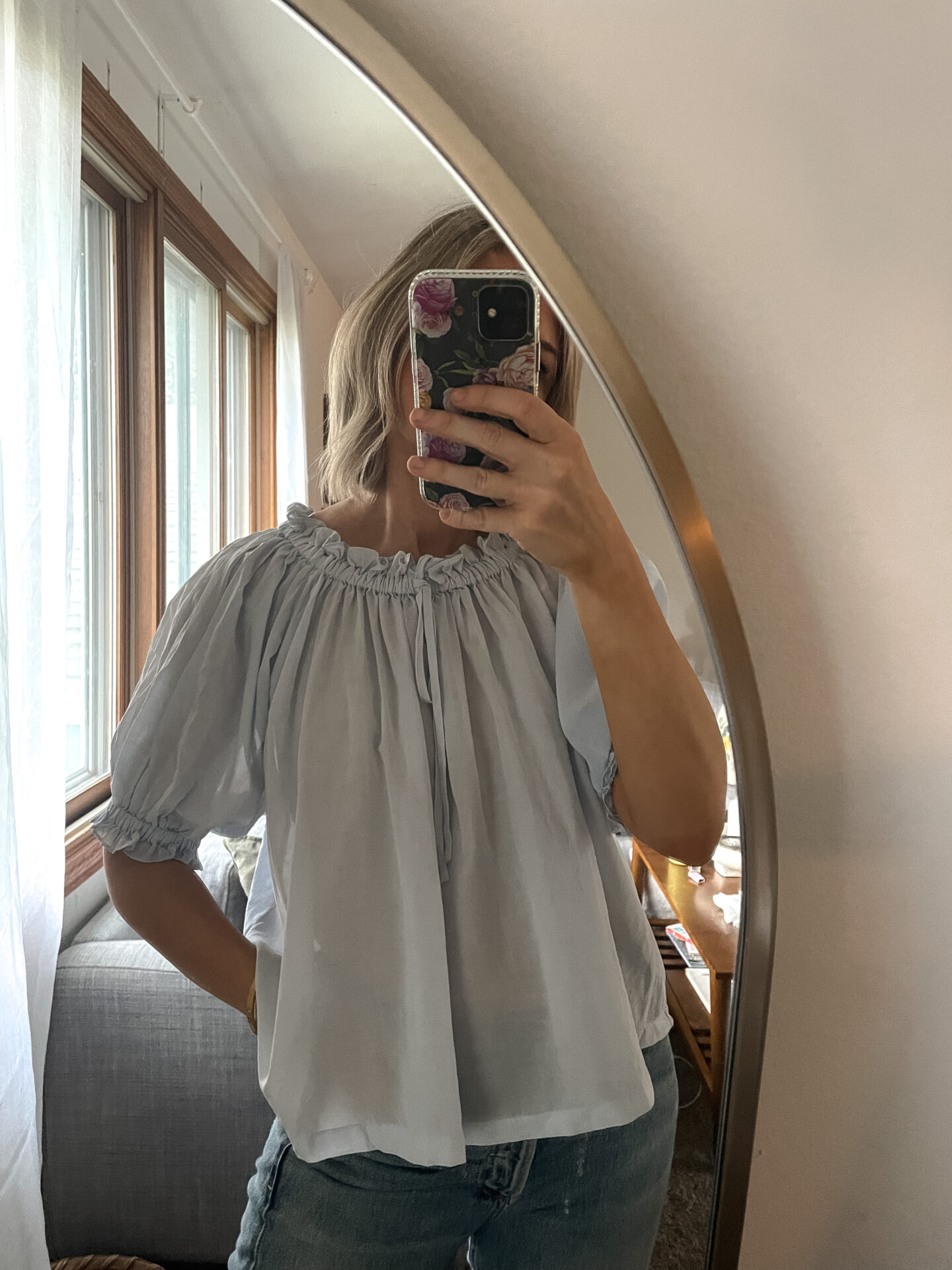 This soft shade of blue is one of my favorite colors to wear in summer… it's just so reminiscent of the things I love best about warm weather. This is another floaty top, and again it just drapes around you in the lightest way. The elastic at the arms is very stretchy so there's no restriction there, and the neckline is stretchy and adjustable as well. I love the length on this one as well because it can easily tuck in, but also looks great and effortless just hanging loose like this. I got this one in a small.
And this one right here is what I live for in summer: little white blouses with pretty, romantic details. There's nothing better in my opinion! I just love the way Doen does there white blouses. They're always classic and timeless, and the detailing is so beautiful. The collar on this one is so sweet and feminine, and I love the little buttons down the front, the scalloped hem, and that the detailing is obvious, but not over the top. I sized down to an XS in this one.
---
Well that's all I've got for you guys today! I hope you enjoyed this little roundup of my favorite romantic blouses from Doen. Who else is excited for summer break??
Until next time,
Karin